Thanksgiving is coming, so it's time to make some beautiful Thanksgiving Home Decorations. I assure you that you will find something for yourself, whether you prefer elegant decorations or funny and cute additions. Create the atmosphere of Thanksgiving Day in your home and make sure that turkey will be there, not only as a dish!
Check out our free patterns and follow us on our Facebook Fanpage and Pinterest for more creative ideas!
Turkey Coasters & Ornaments
Turkey Coasters & Ornaments will look great at your festive table or hung up on the walls as decorations. These cute turkeys are worked up like mandalas, but are given nice feathers, eyes and feet. They also have loops that make them easy hang on the wall. This is fun and easy project for long evening.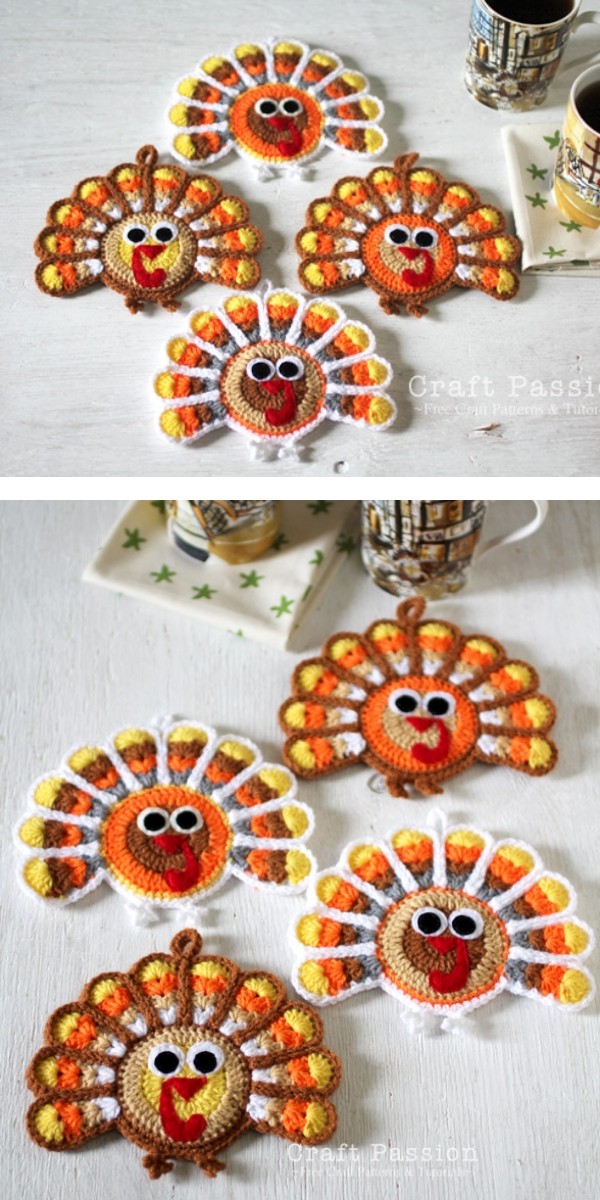 You will find the pattern here. more info here.
Turkey Hat
This Turkey Hat is super cool and funny! I think everyone will fall in love with a child in such a sweet Turkey hat, but not only! You can make such a hat in adult size and wear it with joy on Thanksgiving Day. Create this funny hat and give yourself some fun!
You will find this free pattern here.
Turkey Basket
You don't have a place to hide your things to clean up your room before the guests come to Thanksgiving Day? Oh, that's great, because this Turkey Basket comes with help. If you like to combine functionality with a nice design, this basket is perfect for this occasion! It will allow you to keep your house in order and will be a beautiful decoration.
You will find this free pattern here.
Turkey Napkin Ring
Do you love festive dinners which are elegant but decorated at the same time? These elegant napkin rings are a great idea to decorate your table to celebrate Thanksgiving Day. Charming turkeys are not too much fun, so they will be a perfect addition to elegant dinner.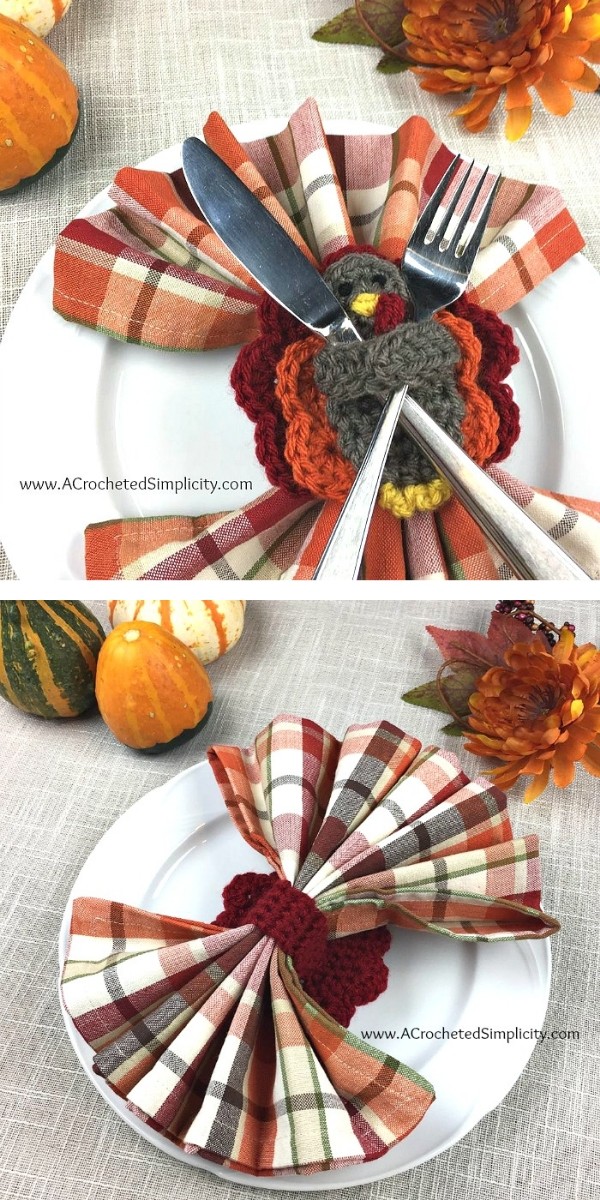 You will find this free pattern here.
Thanksgiving Wreath
Now it's time for a pattern that you won't only show to the guests invited to the house, but also to the neighbors! You can hang this charming wreath in front of your house and show how you celebrate Thanksgiving Day. Create such a beautiful wreath and hang it anywhere you want!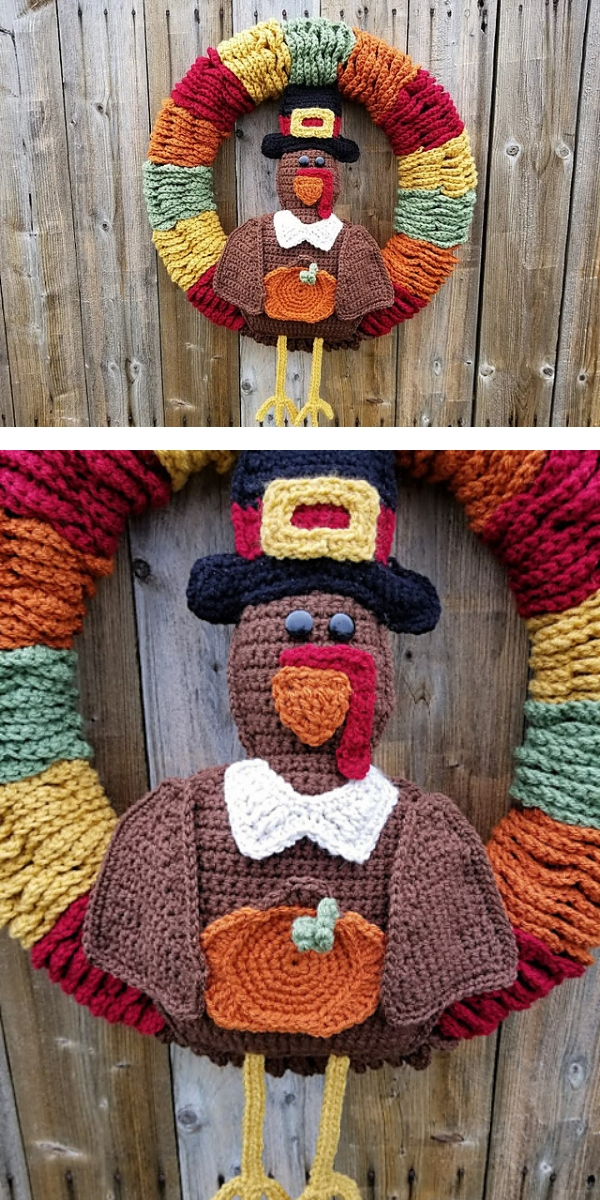 You will find this pattern here.
Thanksgiving Cornucopia
This decoration is perfect not only for Thanksgiving but also for the whole autumn! Beautiful, colorful crochet vegetables will look beautiful in the living room or on the veranda, don't you think? Create them now as much as you want!
You will find this pattern here.