The time for warm crochet blankets is coming, so this is the perfect moment to create a beautiful and warm blanket in the original design. Grab a thick yarn and create your perfect Pretty Ripple Blanket for cold evenings. It's also a great idea for a Christmas gift, because such a blanket looks really wonderful and is functional!
Check out our free patterns and follow us on our Facebook Fanpage and Pinterest for more creative ideas!
Ripple Baby Blanket
This sweet baby blanket is stunning, because it features one of my favourite techniques – ripples! Pretty Ripple Baby Blanket is made with basic stitches that create lovely delicate zig-zag pattern. Choose sweet pinks and greys for a girly theme or create something more vibrant!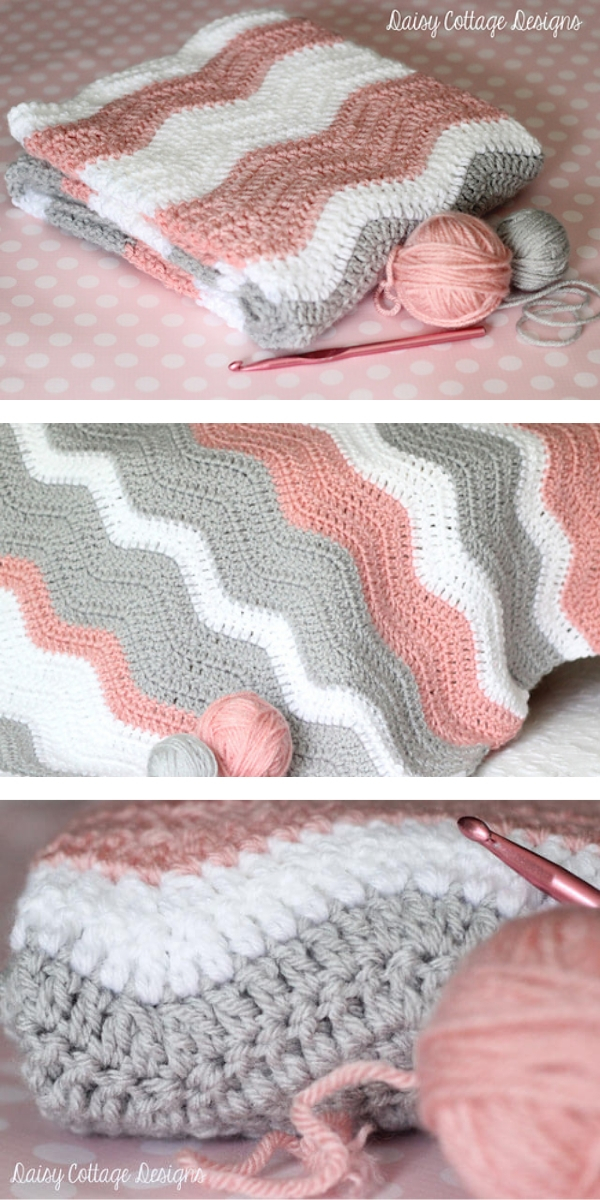 PHOTOS by davidswife06 / ravelry.com
Advertisements

Find original free pattern on daisycottagedesigns.net, or read more about it on Ravelry.
Vintage Lola Ripple Crochet
DESIGNED by mamainastitch.com
Do you like to spend autumn and winter evenings covered in a blanket, with tea in your hand and your favorite series on the screen? A blanket made of Vintage Lola Ripple Crochet pattern will be perfect for this! Create this beautiful blanket and give yourself some pleasure. Moreover, you can make a beautiful blanket out of this pattern or whatever you want!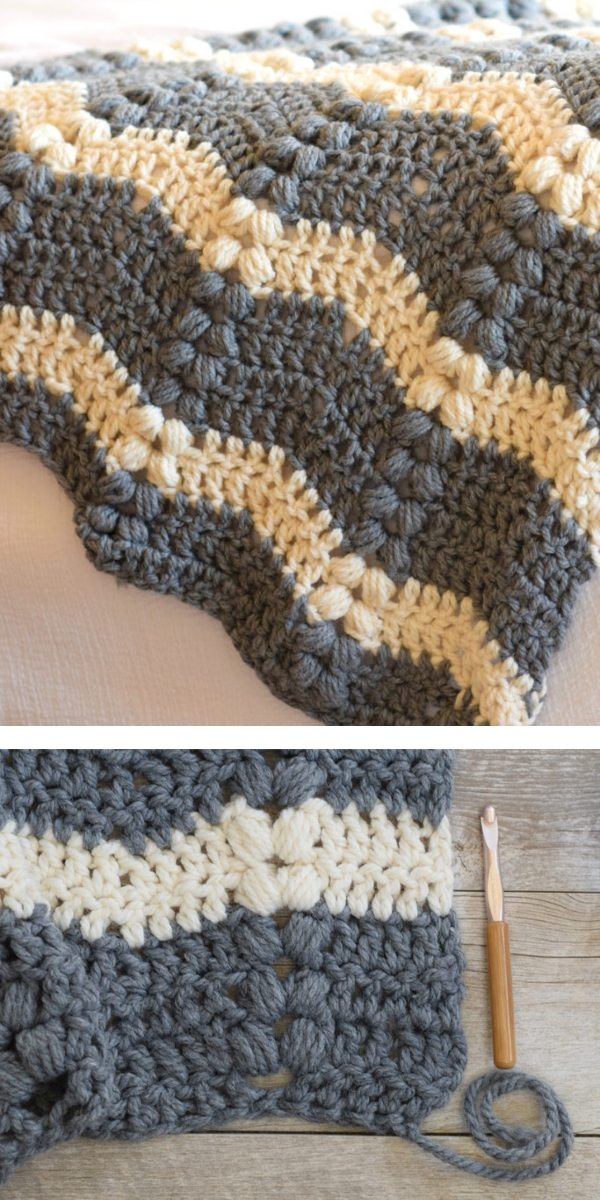 PHOTOS by mamainastitch / mamainastitch.com
Find original free pattern on mamainastitch.com
If you like this post, make sure to check out: Beautiful Granny Ripple Blankets
Chevy crochet blanket
DESIGNED by twobrothersblanket
This gorgeous, colorful blankie in the pictures below is absolutely perfect for a baby shower! Every newborn will love such delicate and soft blanket! It's made with a chunky and nice in touch yarn, and the contrasting colors are complimenting this texture so beautifully!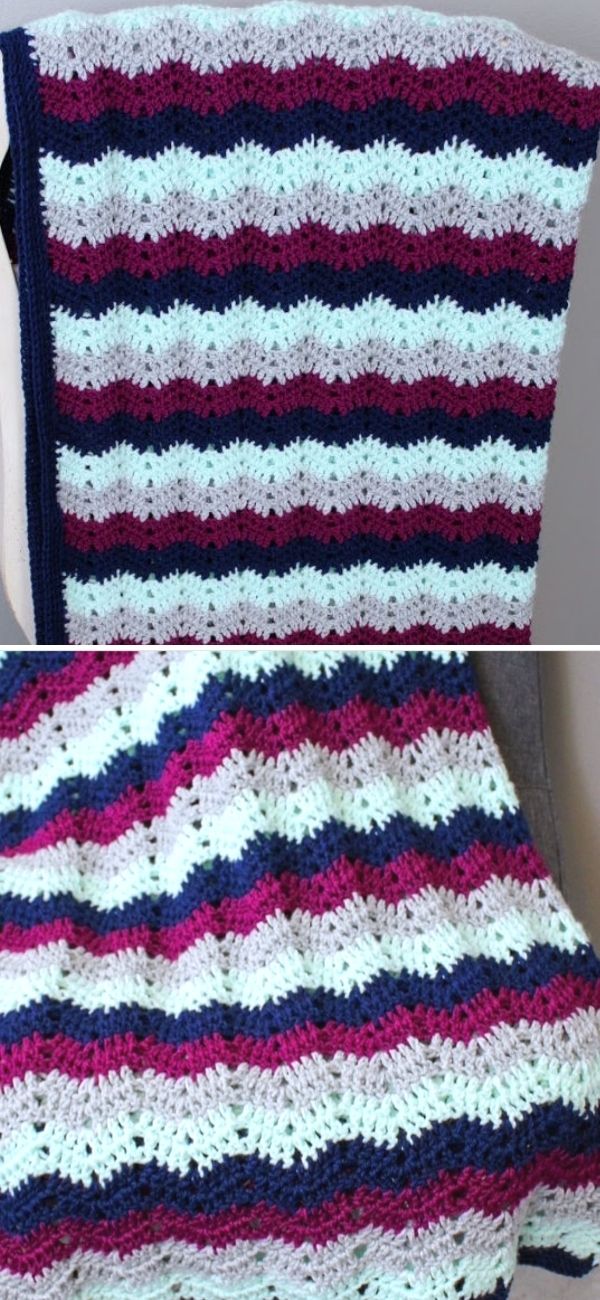 PHOTOS by twobrothersblanket / twobrothersblanket.com and Instagram
Find original free pattern on twobrothersblanket.com, the bottom photo is here.
Neat Ripple
DESIGNED by Lucy of Attic24
This crochet blankie in the pictures below is just as the name says – it's totally neat! These lovely, colorful waves make it look so unique and beautiful, right? What's more, you can use any kind of yarn you want, it will be gorgeous!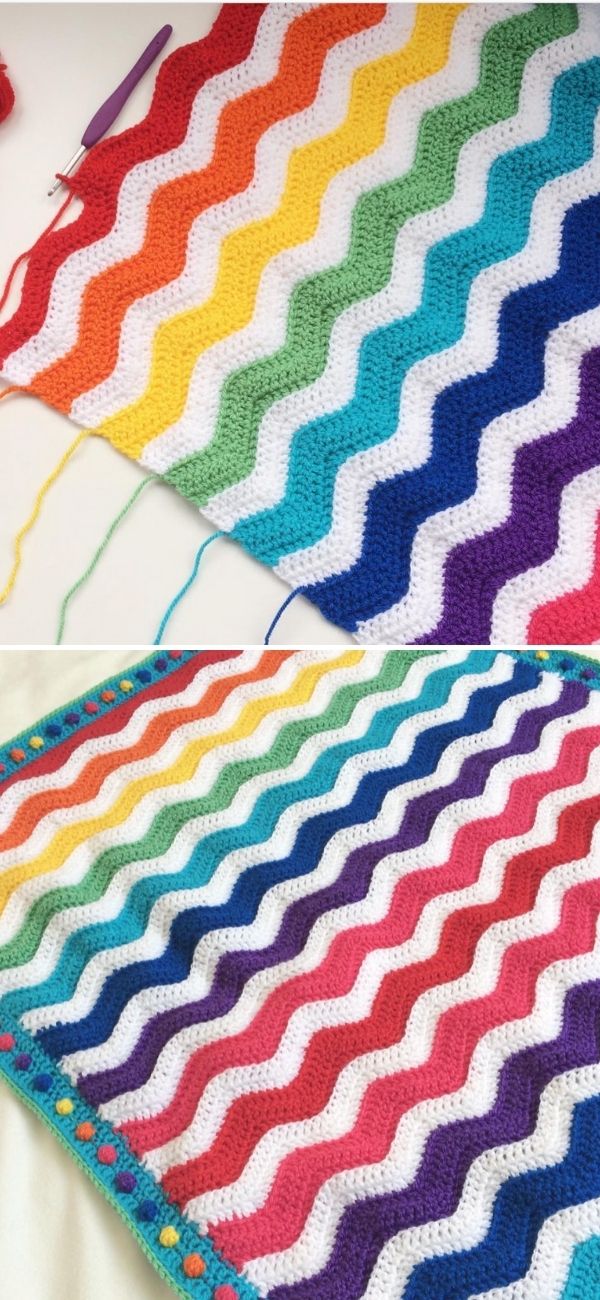 PHOTOS by poppyseedandpom / Instagram.com
Find original free pattern on lattic24.com, or read more about it on Ravelry. The top photo is here and the bottom photo is here.
Crochet Ripple Baby Blanket
Whether you choose to go for colorful blankets or neutrals, this blanket in the pictures below is sure to turn out amazing! Onlyasbrave used a DK rather than a chunky weight yarn, so this blanket is perfect for Spring and Summer picnics and chilly evenings with your friends!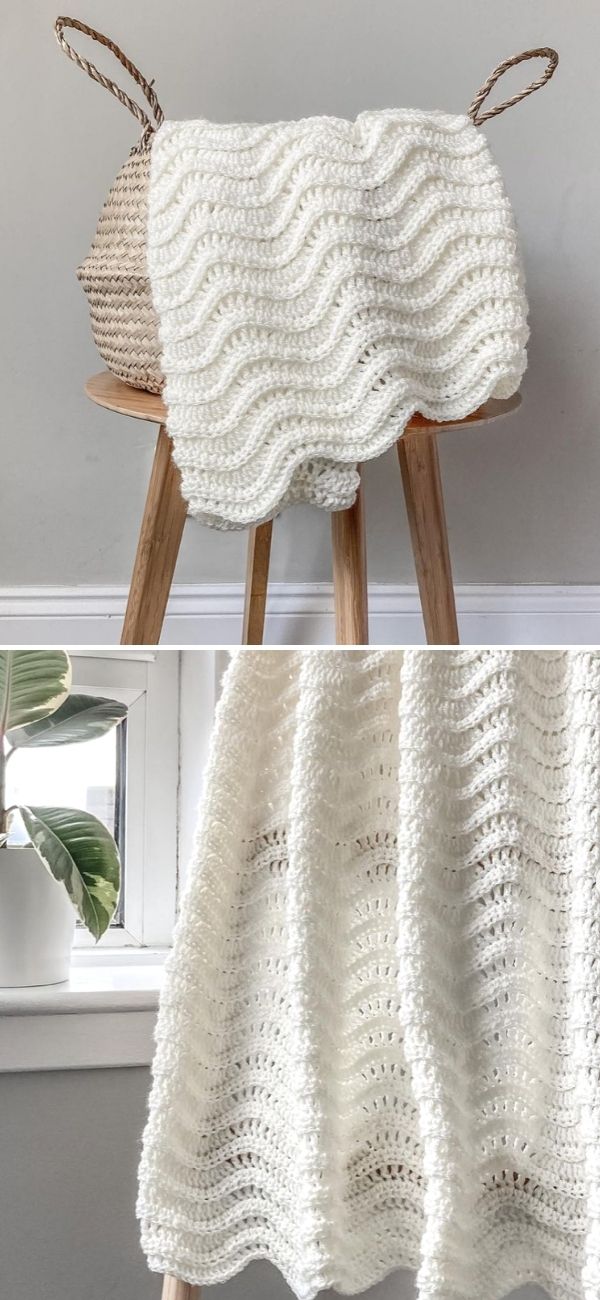 PHOTOS by onlyasbrave / ravelry.com
Find original free pattern on onlyasbrave.com, the photos are here.