8 Crochet Hats All-Season Ideas
Crochet hats are the hottest fashion trend of the upcoming seasons. We see them on shows, trend books, influencers' accounts, and street stylers. They are perfect for all seasons and any age.
There are so many ideas for crochet hats!
Crochet baby bonnet as a gift for a newborn and lovely beanie for breezy weather. Or make a stylish adult hat for summer, a cozy beanie for fall, and fun, festive hats to enjoy the winter holidays.
Below are links to the 8 most popular posts with free crochet hat patterns on 1001patterns. Go through them and find the best design for you.
1. Adorable Crochet Baby Bonnets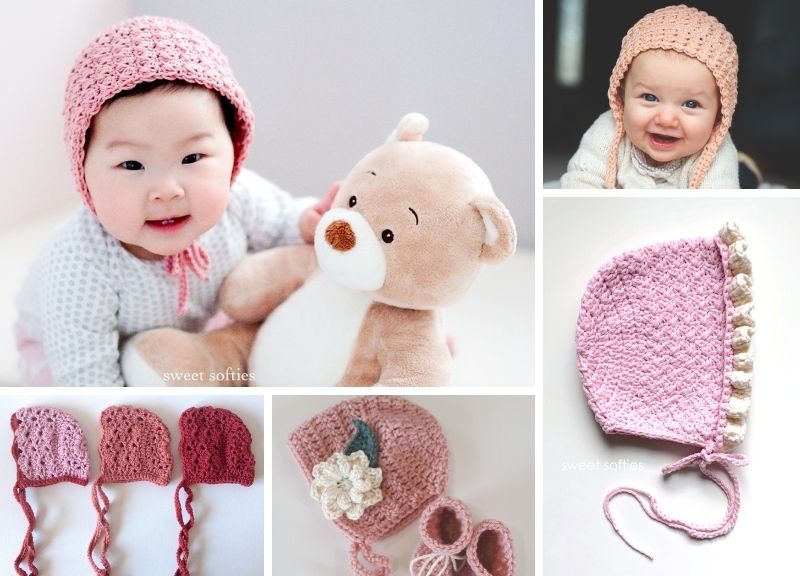 Adorable Crochet Baby Bonnets are the necessary piece for every infant's first wardrobe. They protect little ones and help them get used to the world around them. A crochet bonnet is a beautiful gift idea for a baby shower and a lovely accessory for the newborn photoshoot. So check the free patterns and choose the most attractive for you.
2. Crochet Summer Hats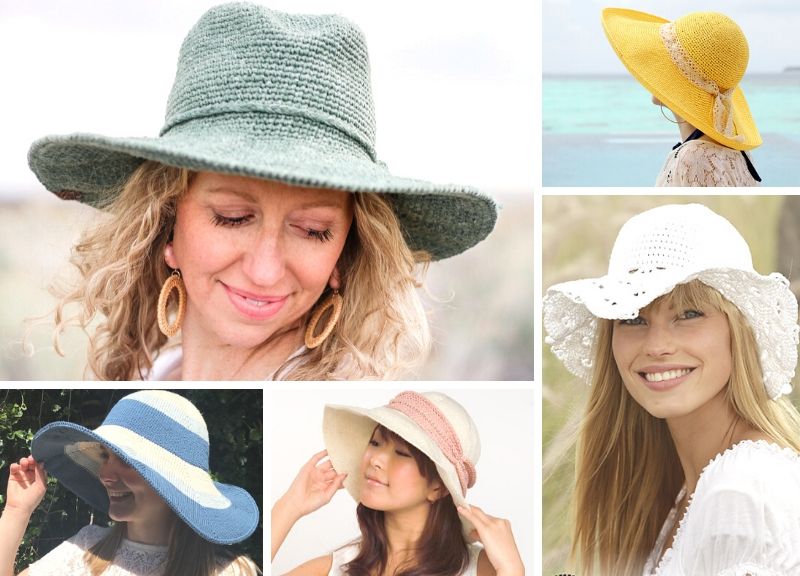 Doctors say we must protect ourselves from the direct sun rays in summer, and the Crochet Summer Hats is the best idea for this purpose. Moreover, a sunhat will be a stylish part of your summer outfit, especially if you go to the seaside on time-out. Make one or even several crochet hats with free patterns you'll find in this post.
3. Fun Crochet Beanies for Kiddos and Adults
We all have an inner child who loves to fool around with friends and laugh out loud. Wearing entertaining beanies includes on that list. I have a good selection of Fun Crochet Beanies for Kiddos and Adults. They are normal! Really. They are just cute, so check them out!
4. Stylish Fluffy Crochet Hats Ideas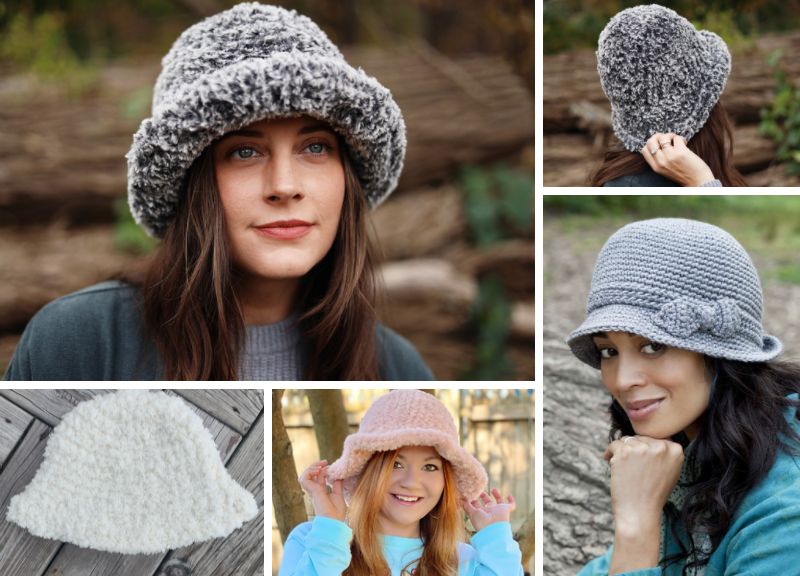 Fluffy bucket hats are so cozy and warm enough for winter days! That design is one of the most wanted among fashion influencers. So, look through Stylish Fluffy Crochet Hats Ideas, choose the best free patterns, and create a lovely accessory for your modern outfits.
5. Trendy Crochet Hats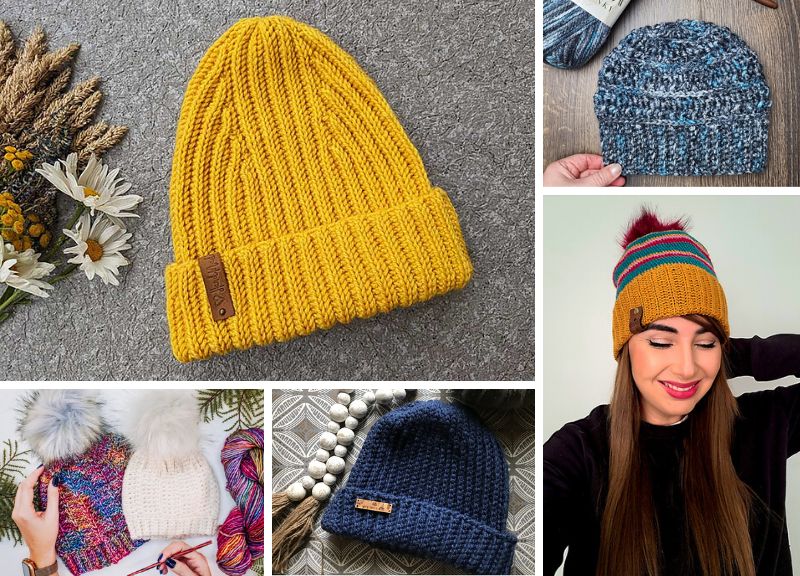 Are you looking for a classic beanie with a stylish look? You're in the right place. Despite the common thought that all beanies are the same, I can show you that they may look completely different thanks to the diverse crocheting techniques. Examine the Trendy Crochet Hats patterns to see for yourself.
6. Crochet Baby Beanies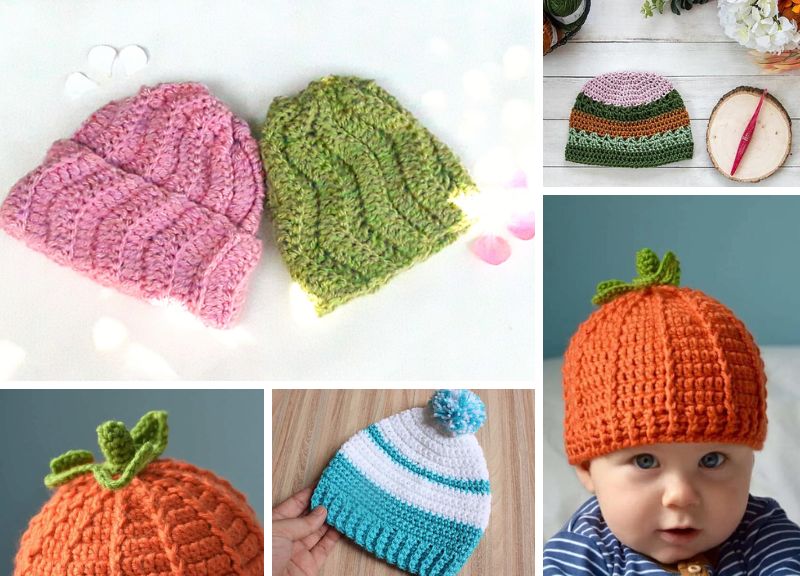 Of course, I couldn't forget about children and comfortable accessories for their autumn and winter outfits. Check out the Crochet Baby Beanies selection, and you'll find the warmest and coziest hats for kids.
7. Funny Christmas Hats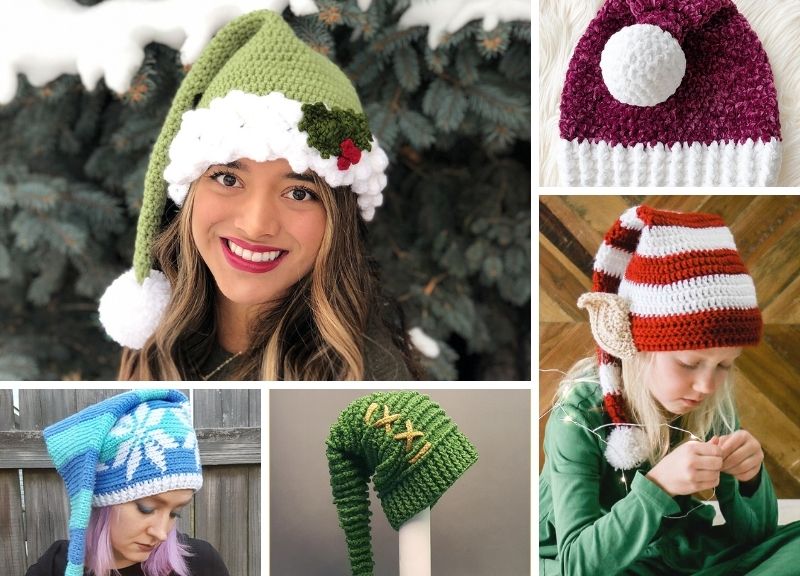 Christmas hats are indeed an essential part of the holiday spirit. Who hasn't worn a Santa hat at least once in life? And it's not just a single variant for a festive mood. You can crochet Santa helper hats, Christmas tree hats, cute Santa beanies, etc. Find many free patterns for Funny Christmas Crochet Hats right here.
8. Funny Turkey Hats for Thanksgiving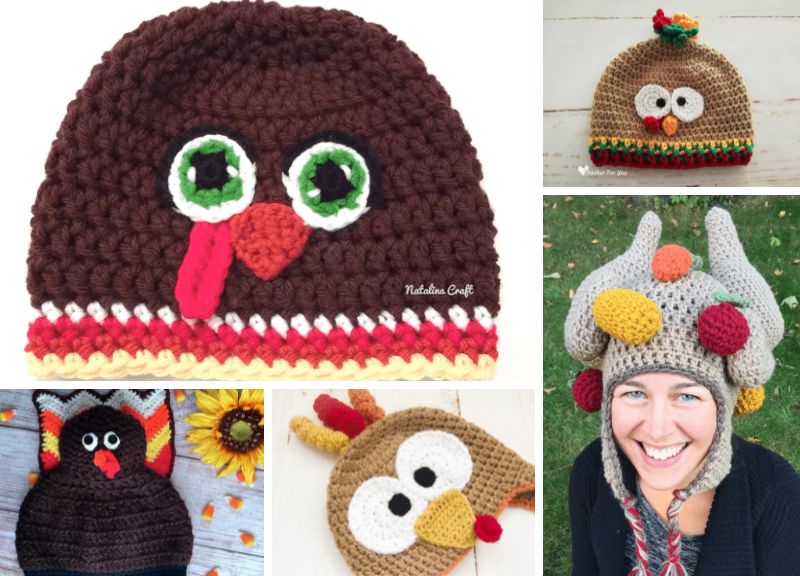 A turkey hat on Thanksgiving Day dinner will make you the most famous person that evening. It's fun, so children will love the idea. Funny Turkey Crochet Hats for Thanksgiving is a great gift idea and a business project if you make some for the city fair.