Colorful Mandalas is a decoration that will fit well in any home! You can use it as wall decoration, coaster or the center of a bigger project. It looks amazing and very original. Each mandala is unique because you can match it to your preferences. Just choose your favourite patterns, a lot of colorful yarn and start today, I'm sure that end results will amazed you!
Check out our free patterns and follow us on our Facebook Fanpage and Pinterest for more creative ideas!
Spring Mandala
Look at this amazing Spring Mandala! It's very well explained step-by-step, so even if you are a beginner, you can give it a go! I love the spring colours of this one – greens, reds and white – but you can choose your own colour scheme to match your surroindings.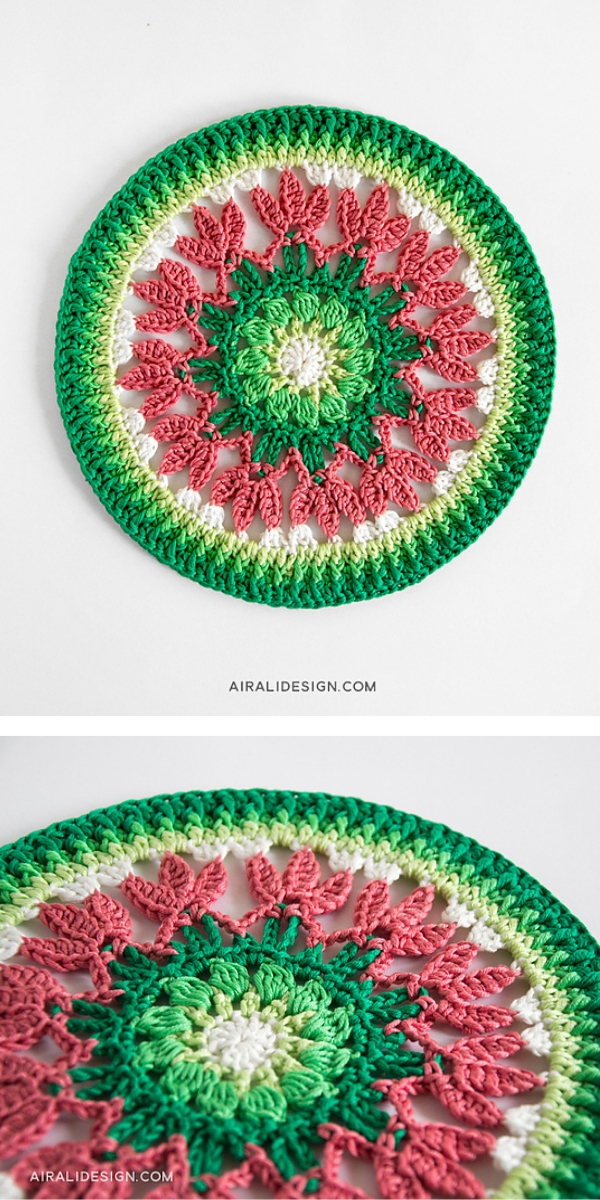 You will find this free pattern here. 
Advertisements

Sakura Mandala
This gentle Sakura Mandala will be perfect for coming spring and summer. You can for example hang it on the wall as a decoration, or make it into a mug pad. Choose light vivid colours and bring your home some positive energy!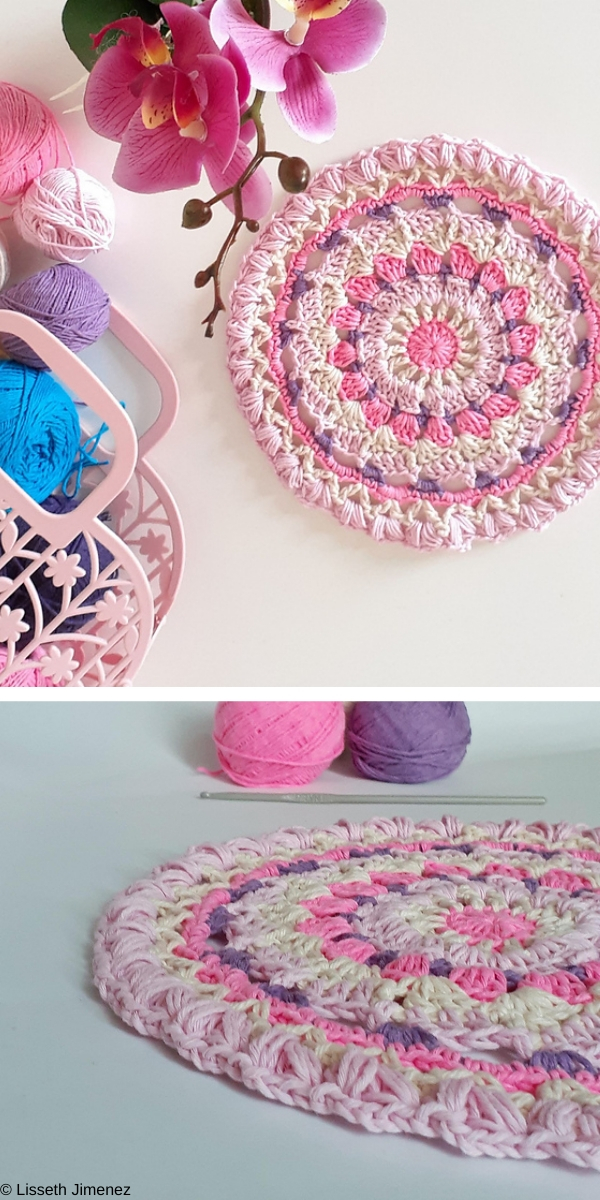 You will find this free pattern here. 
February Mandala
February Mandala is a fun crochet where you can use your leftover yarn. It's really beautiful pattern where you can use subdued colours or just choose your favourites one. It looks a bit complicated, but I'm sure once you start, you'll be motivated to end this wonderful pattern!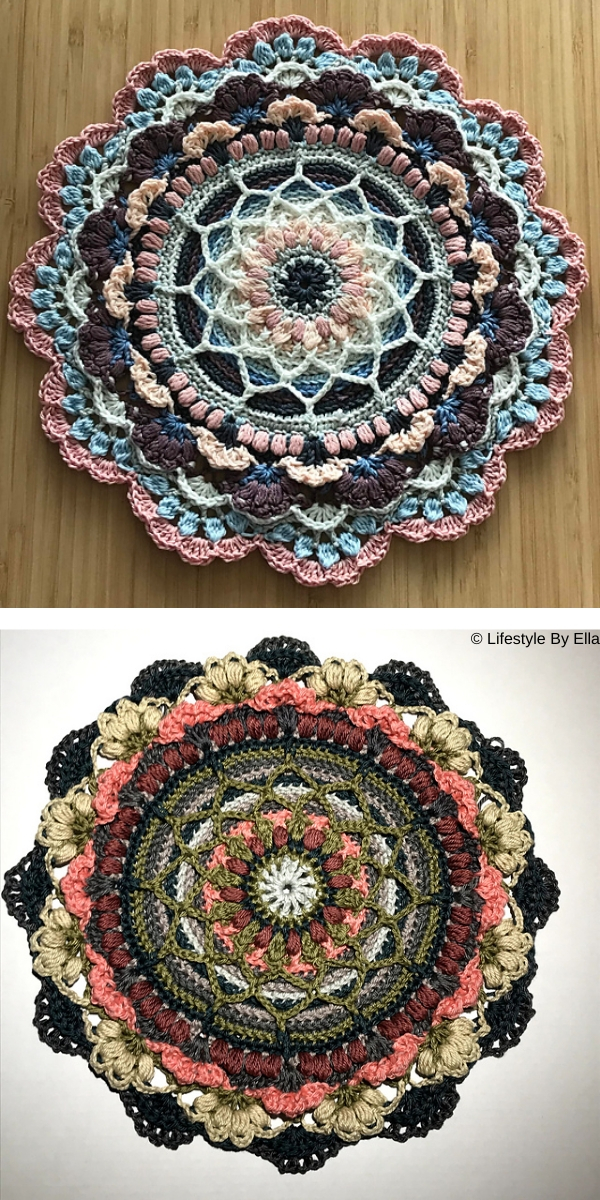 You will find this free pattern here. 
Aziza AfterParty
Look at this wonderful pattern in vivid colours! I'm sure anyone who will see it in your apartment will be delighted, because it's a great decoration. Aziza AfterParty is beautiful and I'm sure you'll be very proud of the end result, so start today!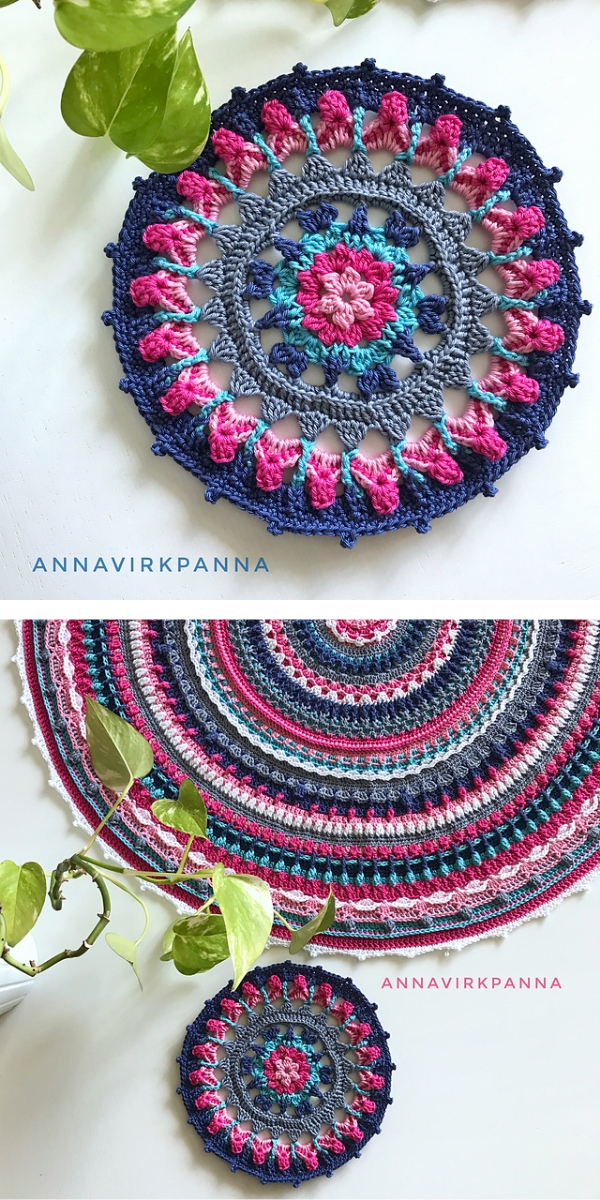 You will find this free pattern here. 
Sweet Posy Mandala
The Sweet Posy Mandala is a quick and easy project, with few technical stitches and is a great project for intermediate and ambitious beginners alike. Use can use it as a modern twist for the traditional doily or as a dream catcher for example. I hope you will like it!
You will find this free pattern here.