I think everyone loves flowers, because they look beautiful, have unique shapes and give positive energy. But especially in winter we miss them, because instead of flowers outside we see only snow or brown roads. That's why I show you Stunning Flowers Patterns that will make autumn and winter days more pleasant! With these selected free patterns you can create crocheted garden and put floral motifs on your everyday items.
Check out our free patterns and follow us on our Facebook Fanpage and Pinterest for more creative ideas!
Iceland Poppy
This crochet Iceland Poppy looks absolutely amazing! With this great step-by-step tutorial you can make cute realistic accessory to adorn your clothes or a hat. They look really delicate and realistic, like real flowers, isn't that wonderful?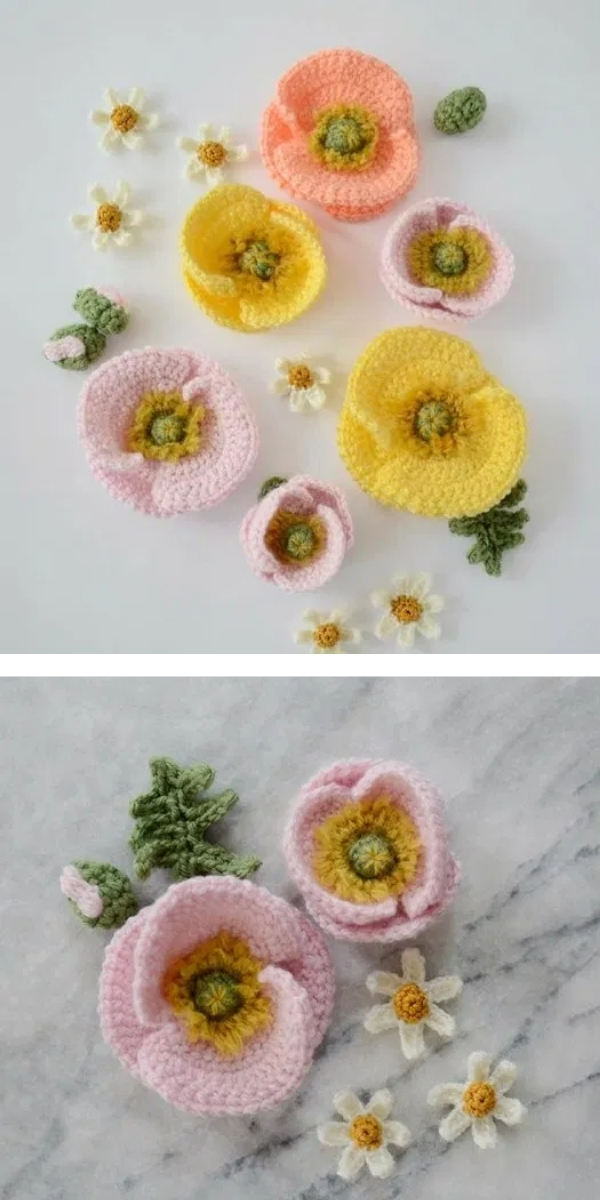 You will find the pattern here.
The NeverEnding Wildflower
This big NeverEnding Wildflower looks really beautiful. It's great for its simplicity, even with a regular white yarn. It can also look great if you use a few colours!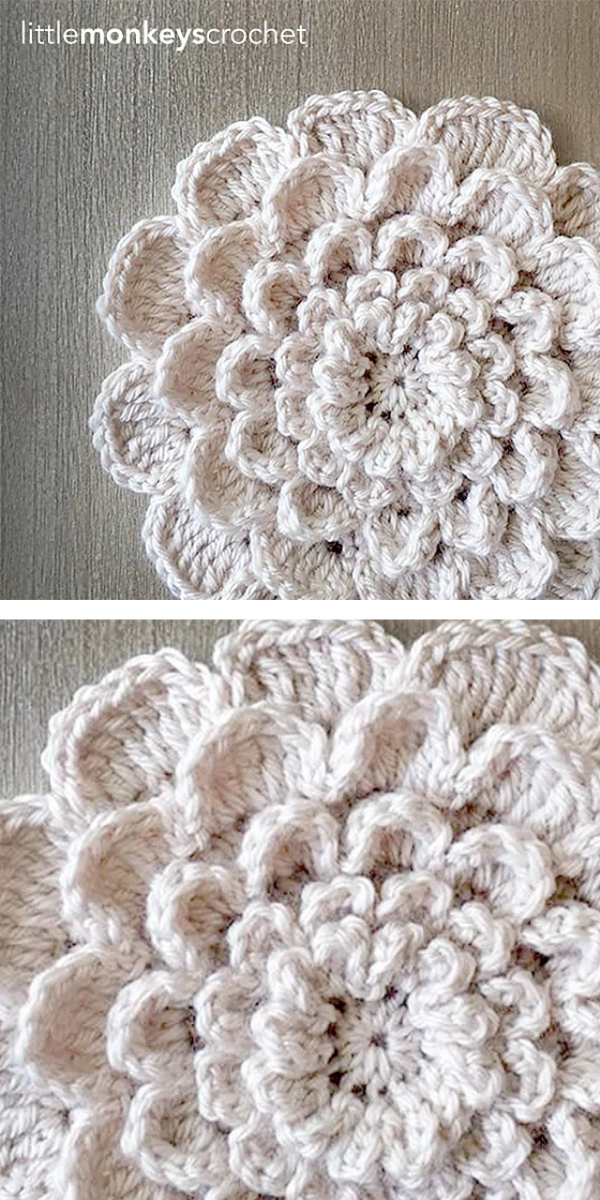 You will find the pattern here. more info is here.
The Pondoland Square
If you wanna go for a challenge, this one is for you. Check out this textured, intricate, absolutely fabulous design. The finished square with beautiful floral motif can be ready-to-sew cushion front, and joined with more of their kind, can turn into blanket or a throw. Isn't it exciting?

You will find the pattern here. More info is here.
Mollie Flowers
These cute little Mollie Flowers are truly magical, because they can transform into whatever you want. Just join them together, and you can make a blanket, a pillow, necklace, or a potholder for example. Moreover, you can also use them as a brooch or hat decoration. Choose your favourite colours and start today!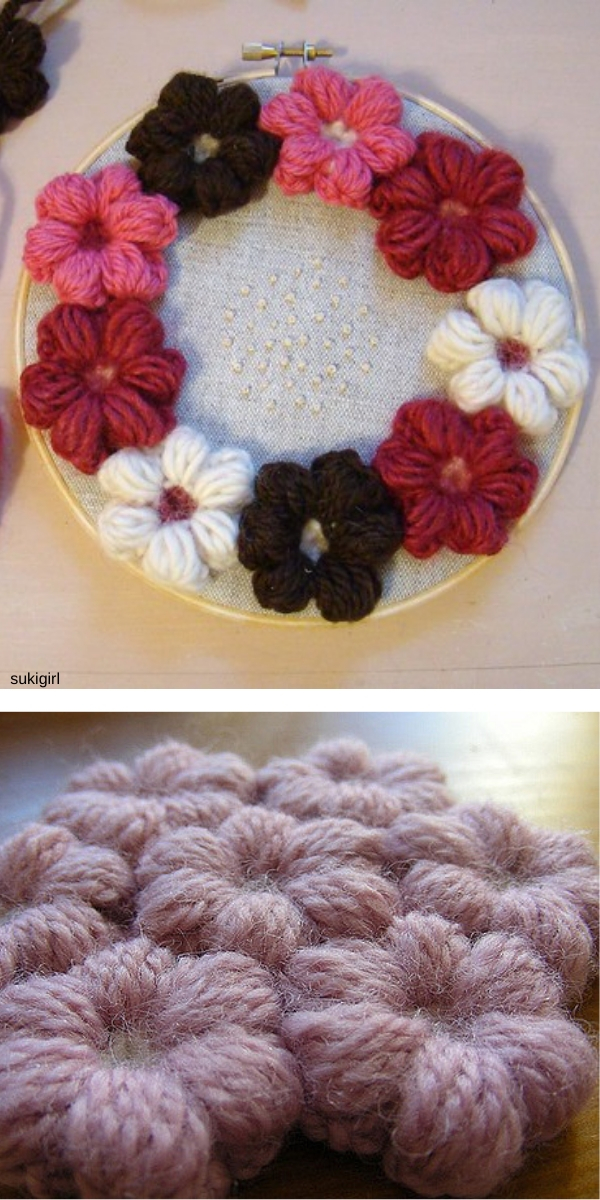 You will find the pattern here. more info here.
March Flower
Take a look at this lovely flower! They look very nice and they match a lot of clothes and accessories. What's more it's easy to make, perfect for beginners, and you can play with different colours to mix and match!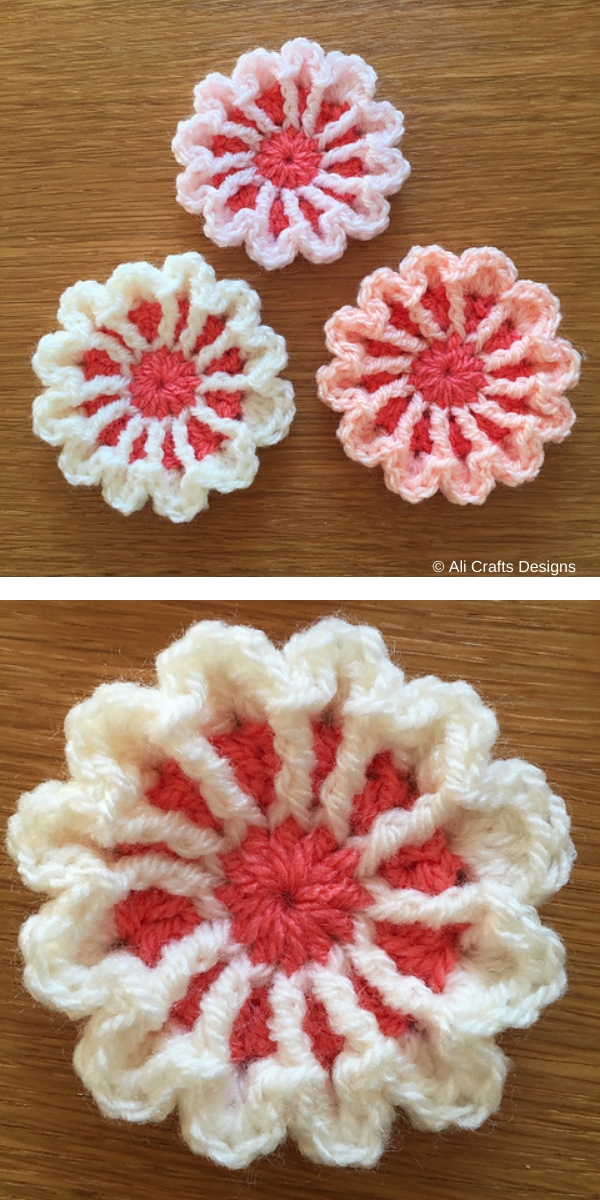 You will find the pattern here. 
Irish Crochet Flower
This cute crochet flower looks a bit like a snowflake, but if you choose a new color of yarn, it will look completely different! Change its character to more summery vibes with colours, and make a bunch to cheer yourself up and decorate for example your hat or poncho.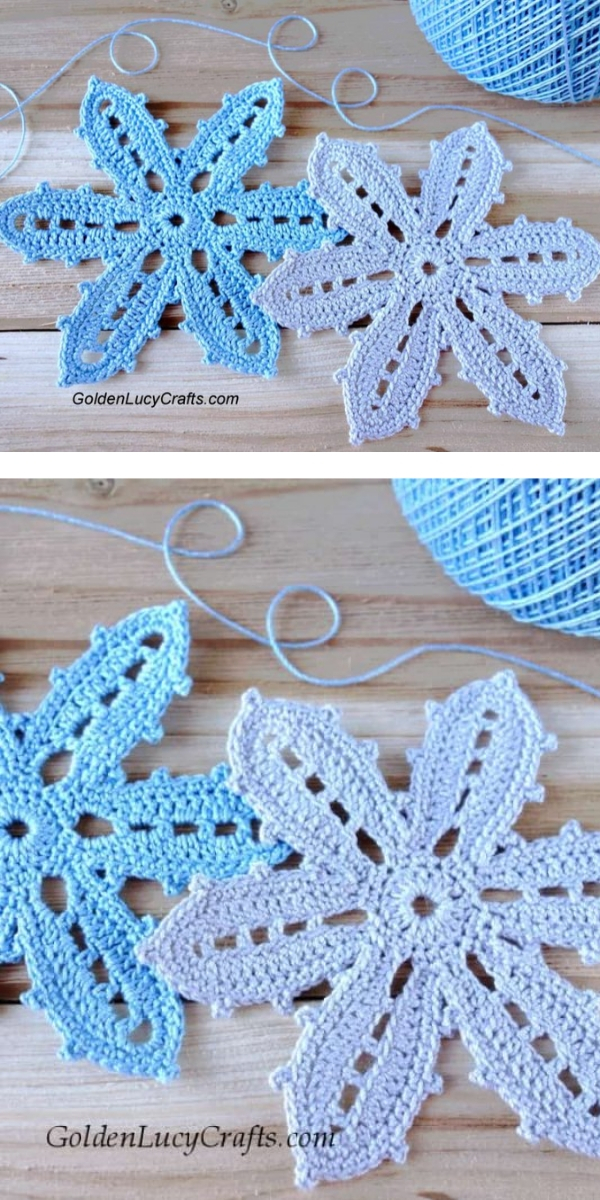 You will find the pattern here.
Poppy Flower
This pattern looks beautiful and realistic, because I think you immediately know what kind of flower it is here! Make yourself a meadow filled with red, vibrant, absolutely beautiful poppies! Black center and red petals are easy to make and create lovely decoration. Attach it to your hat or make it a brooch for example – you choose!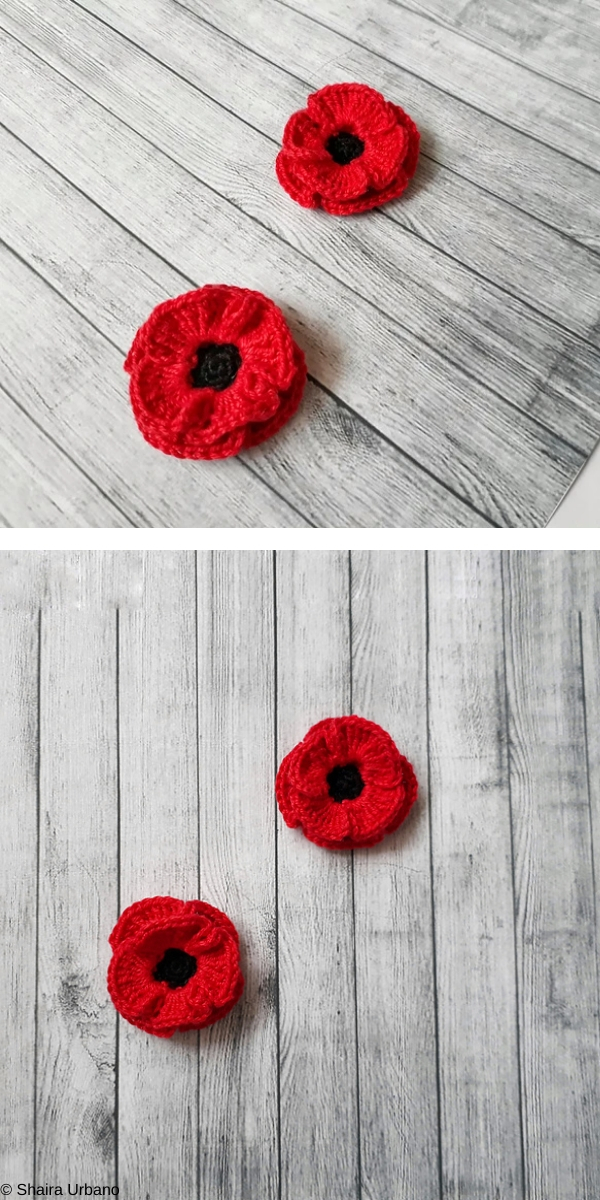 You will find the pattern here.