Top Summer Hats Crochet Patterns
Hats apart from protecting us from the sun, look very pretty and feminine. They will be especially useful during sunny holidays, for summer outfit. Check out these patterns and choose the hat that's best for you!
Check out our free patterns and follow us on our Facebook Fanpage and Pinterest for more creative ideas!
Rustic Hat
This dreamy summer hat is easy to make and really beautiful. Simple in form, natural in colour and made with great quality yarn – cotton is the best for this season! The rope gives it rustic look, perfect for countryside trips. Check it out!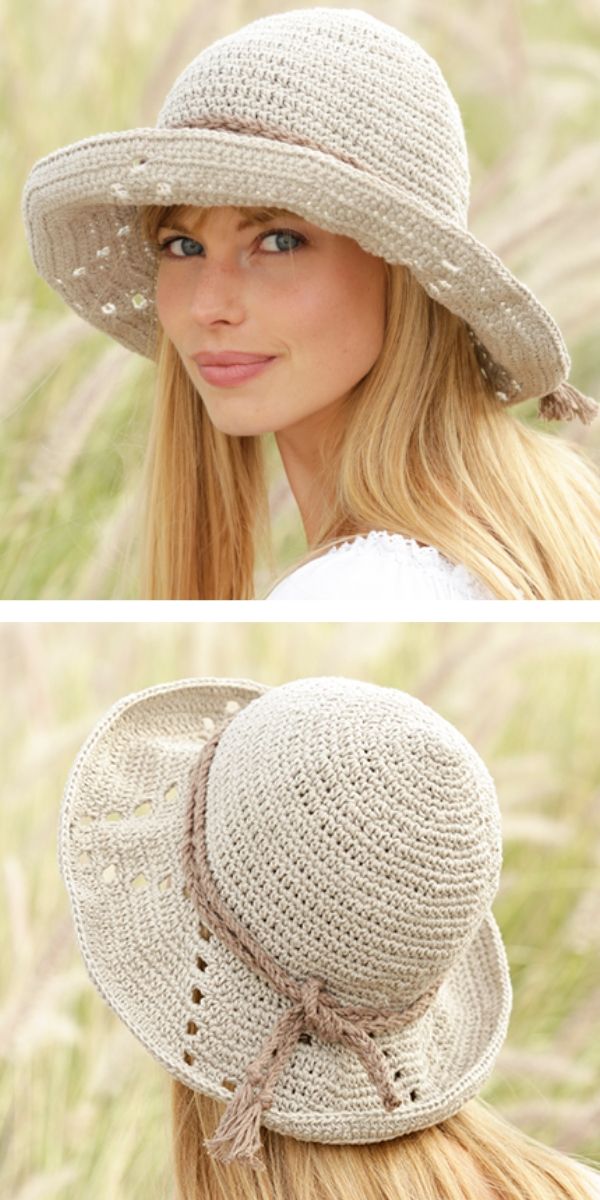 You will find this pattern here.
Sunny Beach Hat
This hat is a crocheted simplicity. White is perfect for summer, and sky blue accent gives it cool nautical style. With hat like this your head will be perfectly protected and you'll get some style points on the beach. What's more, this hat will look beautiful on holiday photos!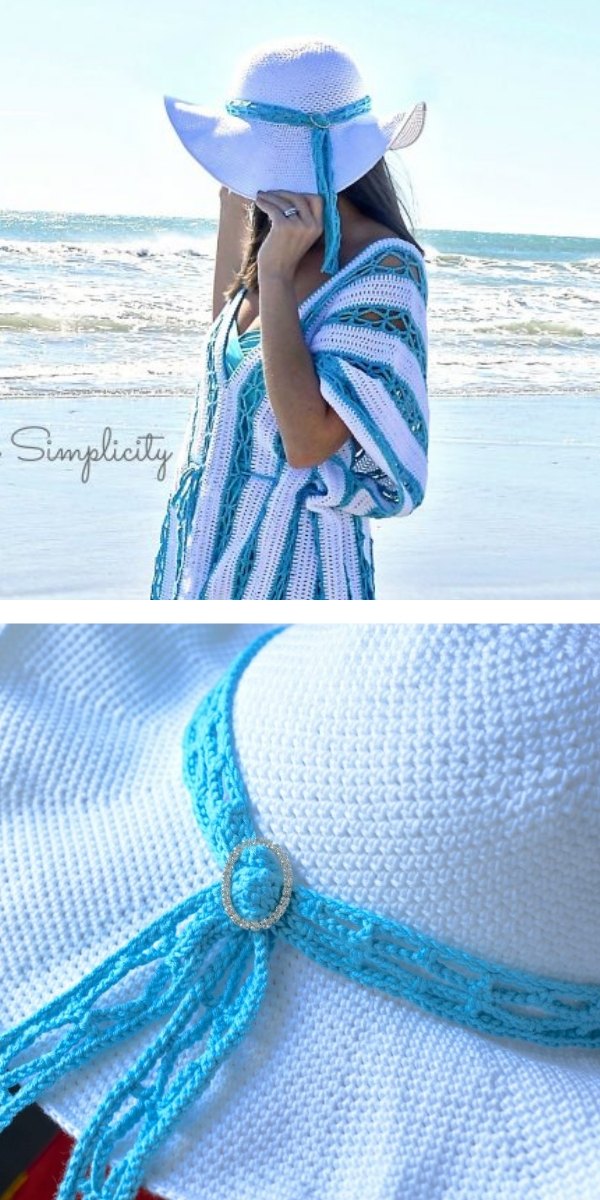 You will find this pattern here.
Crochet Summer Hat
If you prefer something more fun, play with colours. Green and yellow are a great match! What's more this summer hat is quite easy to make. You can work on the width of brim to be sure it protects you from the sun. Oh, and don't forget to add the flower! It's so lovely!
You will find this free pattern here.
Stylish elegant hat
This hat is perfect for special occasions, so if you want to look elegant and fashionable this hat is for you! In addition stylish hat is in vintage style, so if you like original styling and unusual accessories, start making this hat now.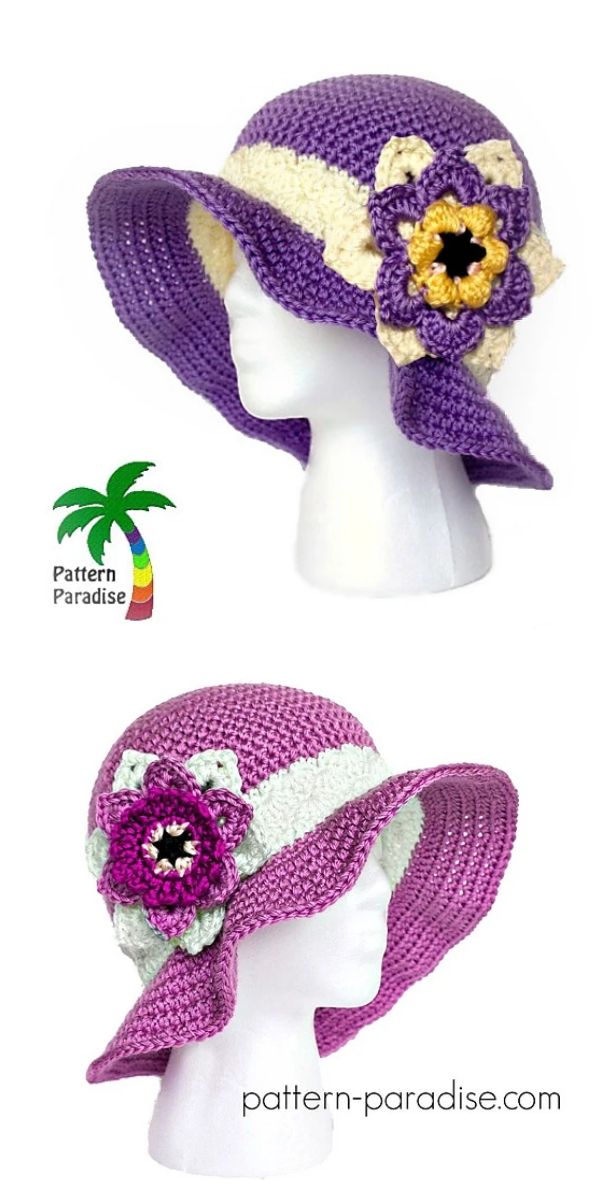 You will find this pattern here