Top Summer Hats Crochet Patterns
Hats, apart from protecting us from the sun, look very pretty and feminine. They will be especially useful during sunny holidays for summer outfits. Check out these summer hats crochet patterns, and choose the hat that's best for you!
Check out our free patterns and follow us on our Facebook Fanpage and Pinterest for more creative ideas!
1. My Girl
Rustic Hat
This dreamy summer hat is easy to make and really beautiful. Simple in form, natural in color, and made with great quality yarn – cotton is the best for this season! The rope gives it a rustic look, perfect for countryside trips. Check it out!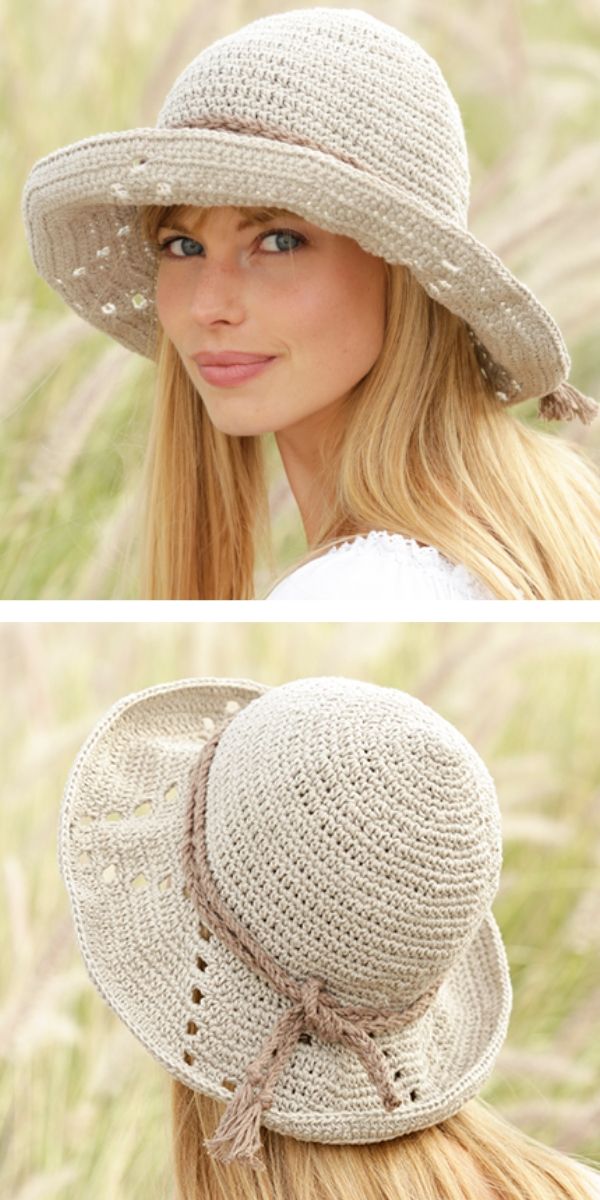 PHOTO by DROPS Design / garnstudio.com
Find this original free pattern on garnstudio.com.
2. Sunny Beach Hat
Designed by Jennifer Renaud
This hat is a crocheted simplicity. White is perfect for summer, and the sky blue accent gives it a cool nautical style. With a hat like this, your head will be perfectly protected, and you'll get some style points on the beach. What's more, this hat will look beautiful in holiday photos!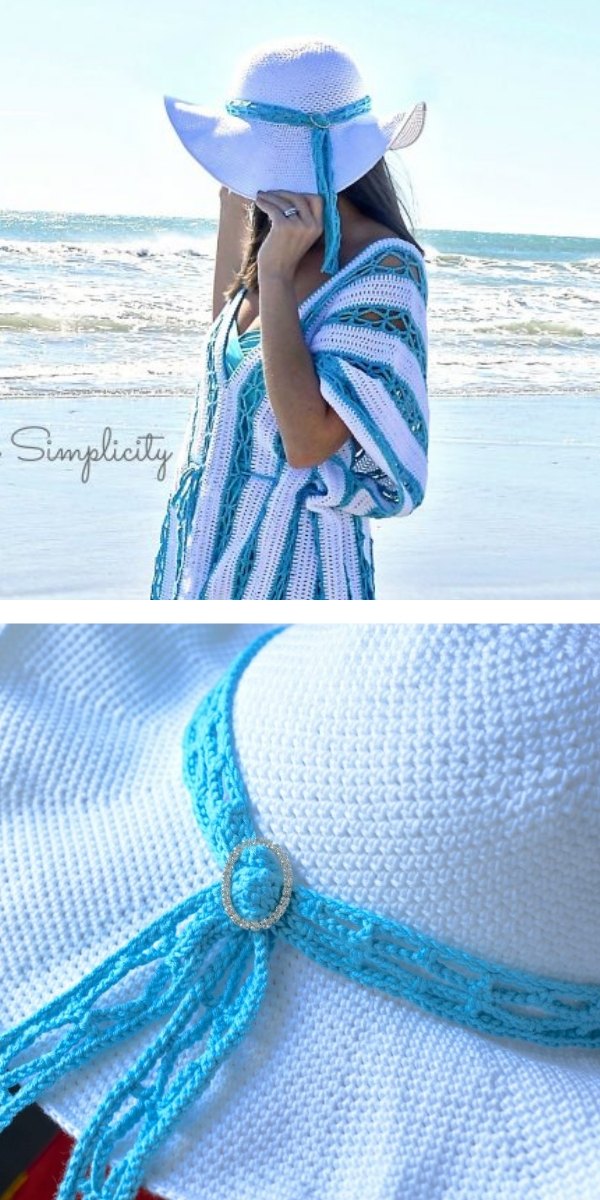 PHOTO by Jennifer Renaud / acrochetedsimplicity.com
Find this original free pattern on acrochetedsimplicity.com.
3. Crochet Summer Hat
If you prefer something more fun, play with colors. Green and yellow are a great match! What's more, this summer hat is quite easy to make. You can work on the width of the brim to be sure it protects you from the sun. Oh, and don't forget to add the flower! It's so lovely!
PHOTO by InterUnet / interunet.com
Find this original free pattern on interunet.com.
4. Stylish Elegant Hat
Designed by Crochet by Maria
This hat is perfect for special occasions, so if you want to look elegant and fashionable, this hat is for you! In addition, a stylish hat is in vintage style, so if you like original styling and unusual accessories, start making this hat now.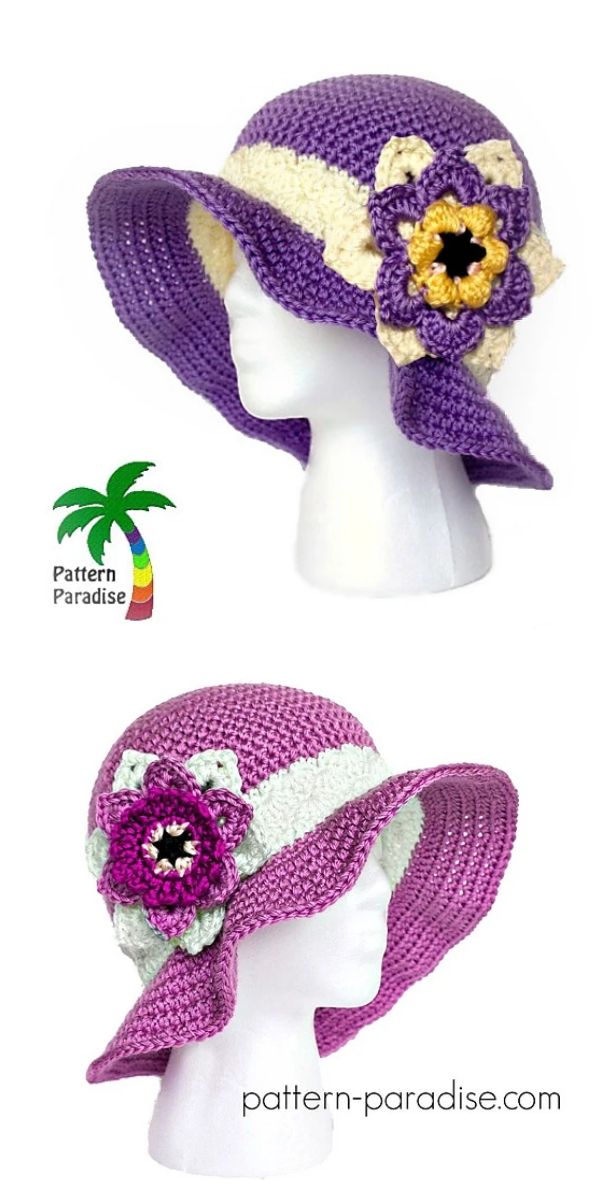 PHOTO by Crochet by Maria / pattern-paradise.com
Find this original free pattern on pattern-paradise.com.
5. Crochet Sun Hat
Designed by KnitcroAddict
A beautiful and easy-to-pack crocheted hat for your summer outings. This is an interesting crochet project, and we recommend that you take your time and crochet deliberately. The crochet hat comes in sizes S, M, and L. Size M works best, but you will find one that fits you. Get creative and download the free crochet pattern!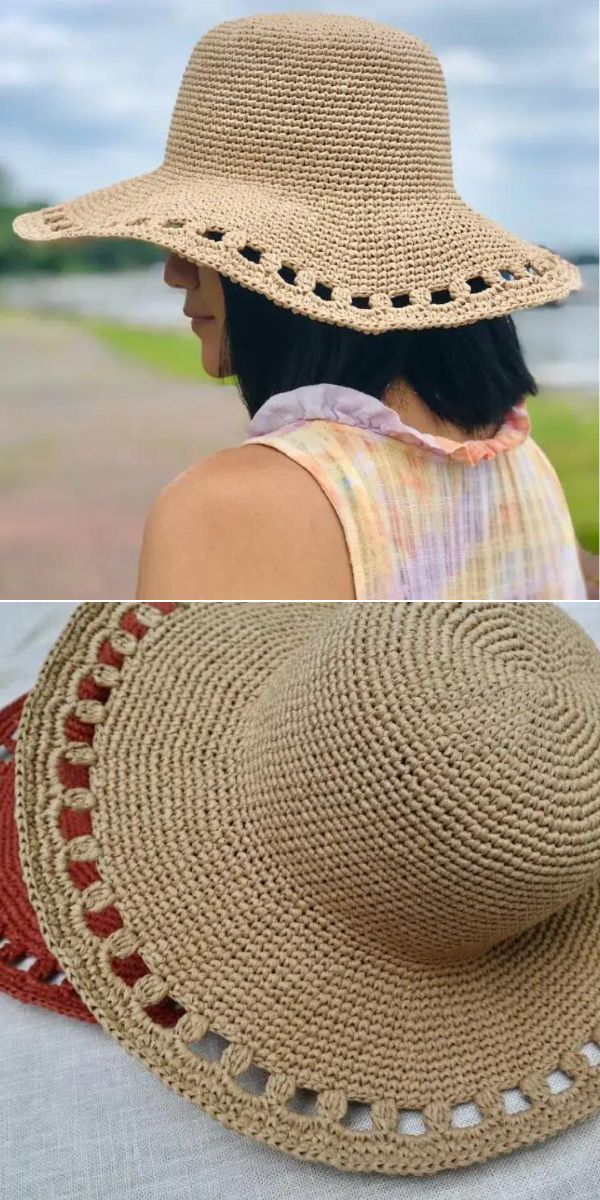 PHOTO by KnitcroAddict / knitcroaddict.com
Find the original free pattern on knitcroaddict.com.
6. Sunny Bucket Hat
Designed by We Are Knitters
This crocheted bucket hat has an amazing texture. It's soft, comfortable to wear, and interesting to make. This crochet pattern is a must-have for the summer as it will perfectly protect your head from the sun. If you want to know how to crochet the summer hat, click on the link and download the free print-friendly pattern!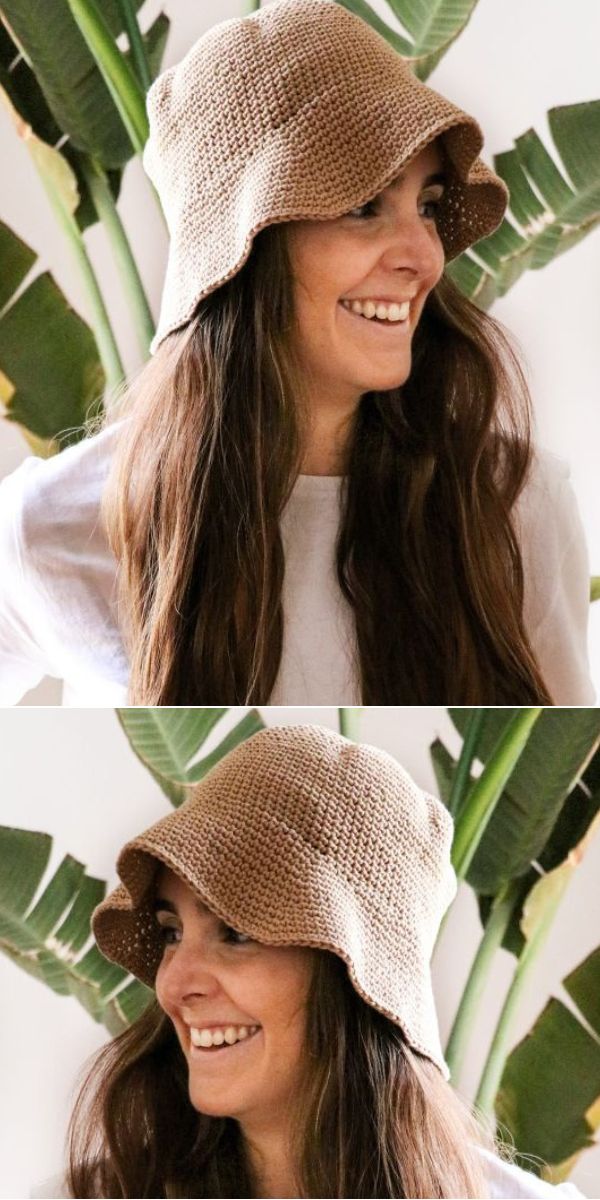 PHOTO by We Are Knitters / weareknitters.com
Find the original free pattern on weareknitters.com.
You may also like to check the Summer Crochet Headband Lovely Ideas.
7. Filet Bucket Hat
Basic crochet accessory and a must for every crocheter. The Crochet Bucket Hat is easy to make as it only requires knowledge of a filet crochet technique, i.e., single crochet, double crochet, and slip stitches. This makes it a great project for the adventurous beginner. Using only one color of yarn, the project can be completed in 2-3 hours. Get the easy-to-follow pattern for free.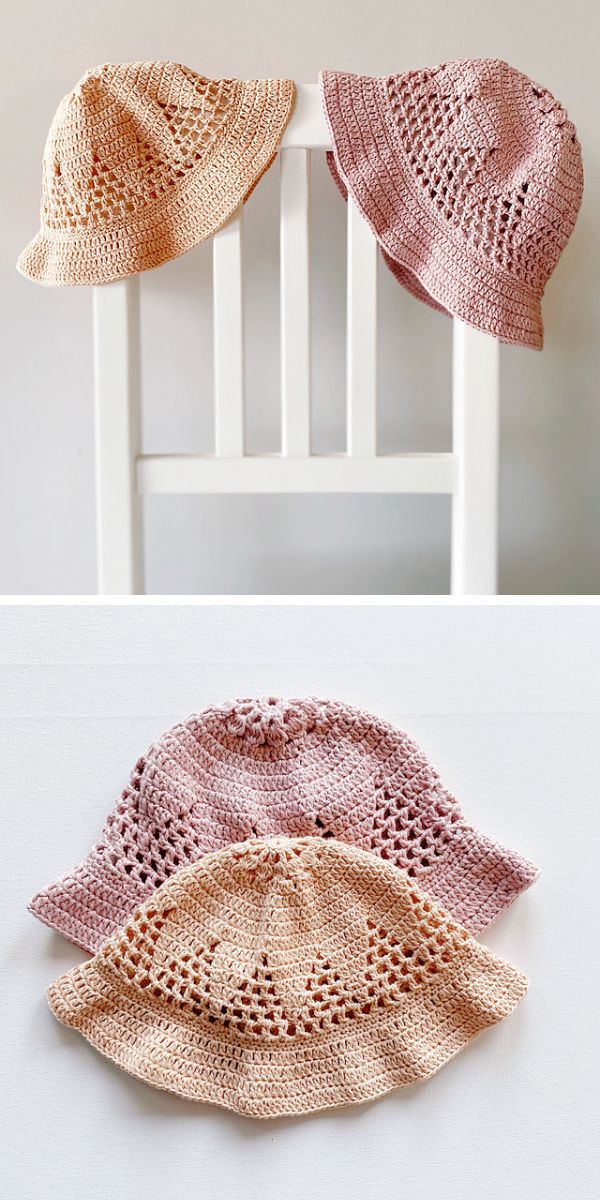 PHOTO by Fran Mori / Ravelry.com
Find the original free pattern on crochetlovemelbourne.com, or read more about it on Ravelry.
8. Maratea Hat
Designed by Isabella Ricci
Another simple and essential design with a store-bought look. No matter what your level, you should try this easy handmade project. This crocheted summer hat works from the top down, starting with a magic ring. Specific increases allow you to create a classic silhouette with a narrow brim. Visit the original website to get the step-by-step pattern for free!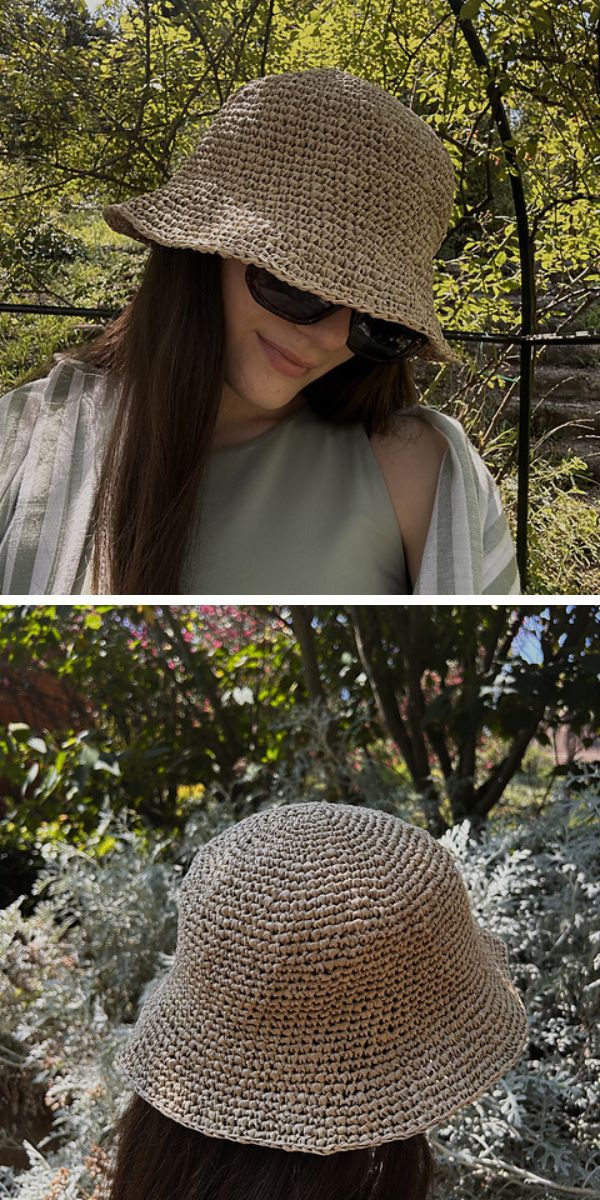 PHOTO by Isabella Ricci / Ravelry.com
Find the original free pattern on Ravelry.