Spring blankets are great all year long! Who wouldn't want to have a little meadow on their lap while chilling with tea and a book? Flower patterns will cheer you up even on the most cloudy evening, so check out these beautiful patterns and choose something for yourself!
Check out our free patterns and follow us on our Facebook Fanpage and Pinterest for more creative ideas!
Primavera Flowers Granny Square
Look at this colorful squares! Primavera Flowers Granny Square is made with cotton yarn and beginner-friendly. What's more, great tutorial with clear instructions will allow you to create these beauties! You can use them to decorate your room, you can create monochromatic squares or make every square in a different color!
You will find the pattern here. 
Advertisements

Peony Square & Hexagon
This Peony Square & Hexagon is full of textures and looks totally amazing! Just look at the different shapes and colors. Moreover, this flower is three-dimensional, like a real plant.When you've finished doing this, you'll certainly be very proud – and rightly so!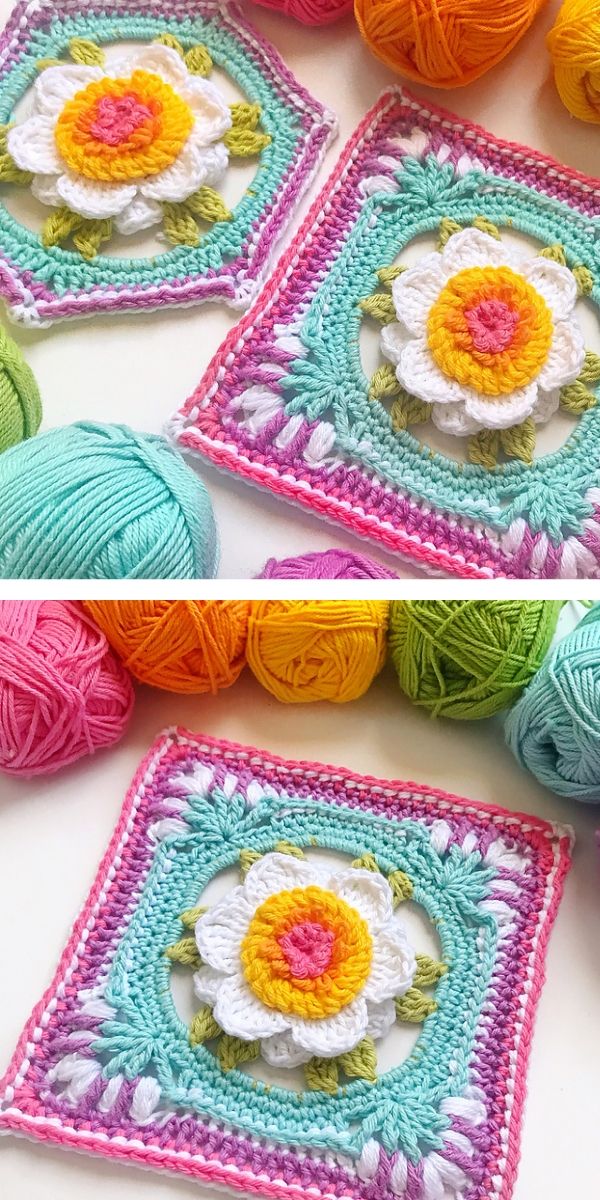 You will find this free pattern here
Flower Square Motif
This floral motif looks really enchanting and delicate because it looks like a lace, don't you think? These beautiful crochet squares can decorate your table, sofa, stool or whatever you want. Choose the colors you like the most and start making it now!
You will find this free pattern here
Glorious Flower Afghan
If you love flowers and pink color, this pattern will completely amaze you, because it combines these two things. This pattern is super cute, girly and will match your white room perfectly. What's more, it will make every picnic look beautiful. Just look how beautiful this blanket made of squares looks on the background of juicy grass!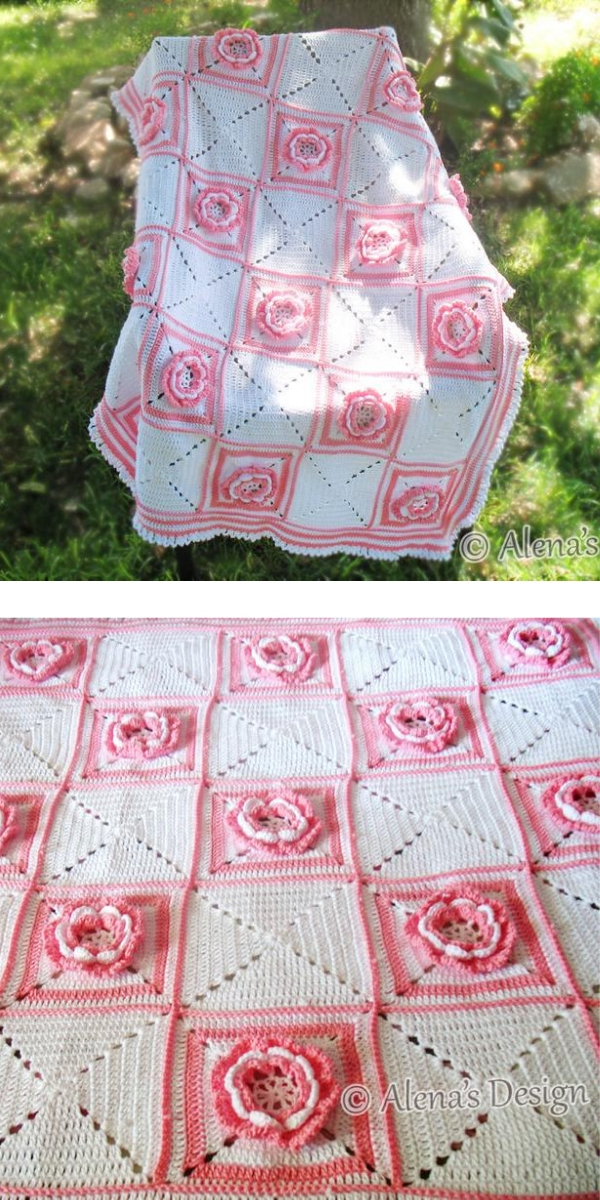 You will find this pattern here
Granny Square Blanket
If you don't have the time or patience to make such a blanket yourself, you can always buy one a handmade blanket from someone. Just see how wonderful this Granny Square Blanket looks, you can see how much work and heart someone put into making it!
You will find this blanket here
Flower Baby Square
This Colorful Flower Blanket  is made of a lot of beautiful flower squares and looks really amazing. It's a perfect gift idea for baby shower party, for example, or just for your baby. It looks very cute, I'm sure every baby who gets this blanket will fall in love with it!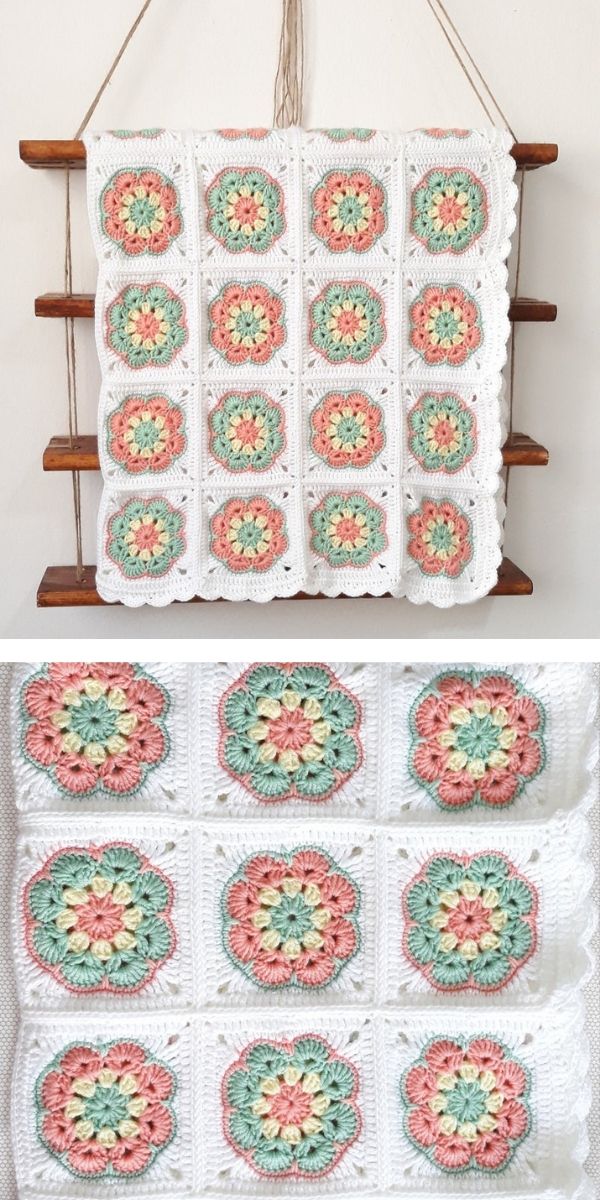 You will find this bedding here