Crochet Headbands for All Seasons
Crochet headbands are a beautiful part of our outfits all over the year. There are so many designs, and everyone can find one or a few for herself.
In cold weather, a crochet headband is a real salvation for those who dislike wearing hats. Your ear warmer will keep your ears warm and safe from the wind and won't ruin your hairdo. And it's a lovely accessory for spring and summer looks.
I have 4 wonderful selections of crochet headbands for all seasons. Check all the posts below and find the best free pattern for you.
1. Floral Baby Crochet Headbands
Just imagine your little girl wearing one of these Floral Baby Headbands. She will look so lovely! It's a perfect hair accessory for everyday use and will be good also for a newborn photoshoot or some party. And a floral headband is a beautiful gift idea for a birthday, do you agree?
2. Amazing Warm Crochet Headbands
When autumn comes, Amazing Warm Headbands become a desirable accessory that looks good and save your ears from the cold. Moreover, it's usually a beginner-friendly project, and you can use your leftovers to create a stylish and helpful piece for nasty weather.
3. Summer Headbands Lovely Ideas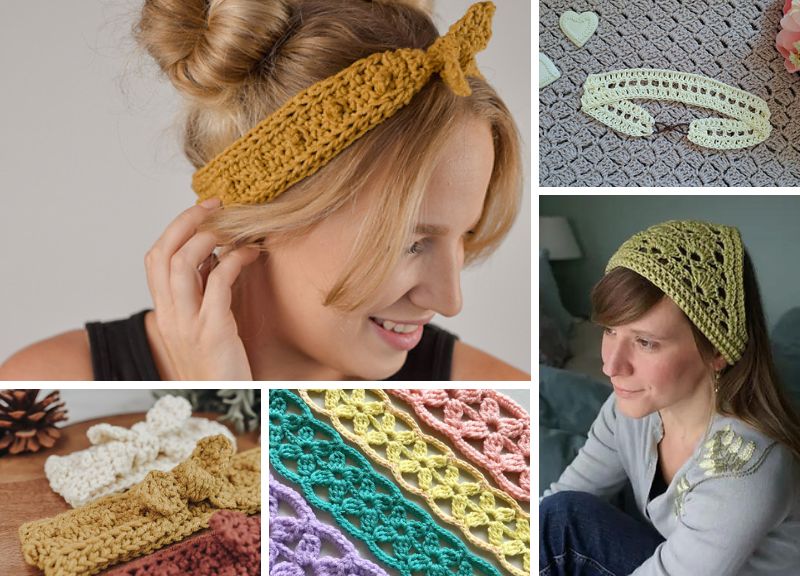 Adult girls also need fashionable hear accessories for sunny days, so I made a selection of Summer Headbands Lovely Ideas. You'll find free crochet patterns of lacy headbands, kerchiefs, and bandanas there. They are perfect for dressing up.
4. Comfy Earwarmers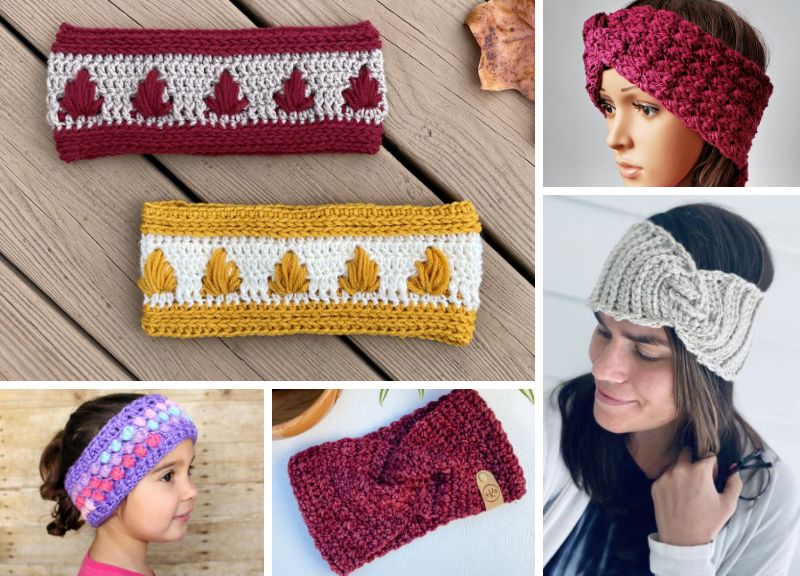 What is the difference between Comfy Crochet Earwarmers and headbands? Any! Just two different words for the same item. So, you'll find even more designs for winter and mid-season that will keep your hairstyle safe and head warm.
Check out our free patterns and follow us on our Facebook Fanpage and Pinterest for more creative ideas!