Looking for something totally crazy and funny to do? Just look at these adorable Amigurumi Mermaids! But look, these aren't just ordinary mermaids, they're completely unusual and original mermaids! Some of them are a crazy mix of… well, check it out yourself! Choose your favourite pattern and start today, because it's worth it!

Check out our free patterns and follow us on our Facebook Fanpage and Pinterest for more creative ideas!

Mermaid Cat Doll Free Crochet Pattern
Who said that cats don't like swimming? These just love the water! Meet Mermaid Cat Doll, because why not? Isn't it adorable? Cute Little ears, colorful tail… Every kid will love it. If you are looking for Christmas presents ideas for little one, this one should be on your list!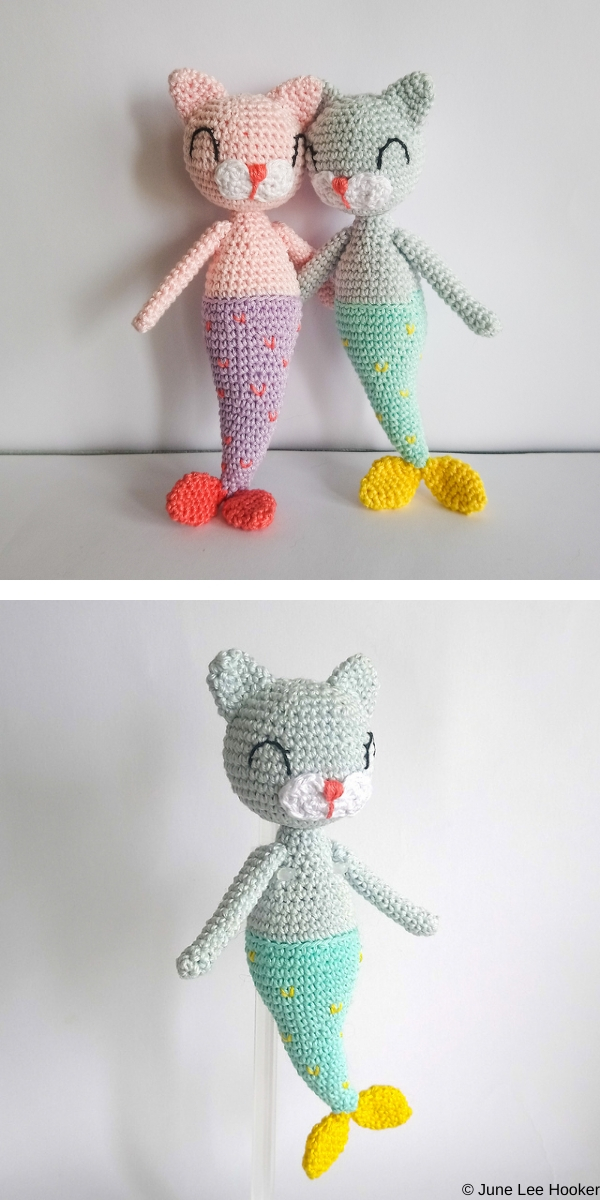 The full article about this free pattern is here

Catfish Purr-maid Free Crochet Pattern
Do you like the crazy combination of a cat and a lovely mermaid? Then you'll certainly like this pattern too! It's just so hard to choose between mermaids and kittens, but now you don't have to! Catfish Purr-maid is super cute and adorable, so it could be a great gift idea for you little family member for example!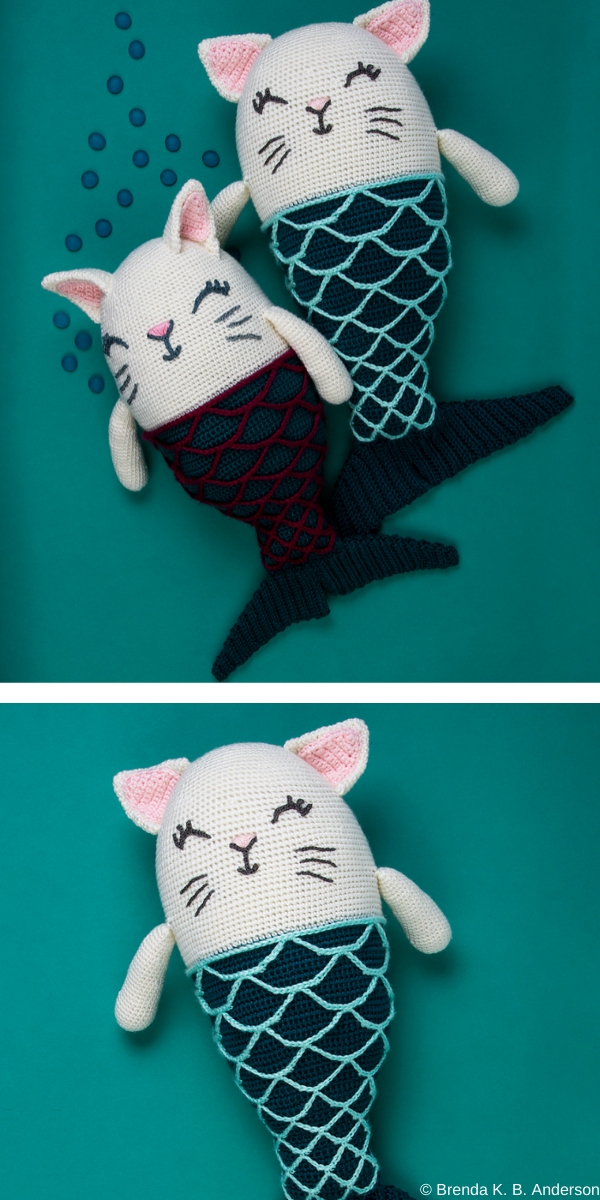 The full article about this free pattern is here
Purrmaid Free Crochet Pattern
If you love rainbow-colored stuff, just look at the tail of that Purrmaid! Stunning colors and adorable face, I don't know about you, but I totally love it! This super-cuddly catfish Purrmaid is practically begging you to hug her, but be careful—once you start, you won't be able to stop.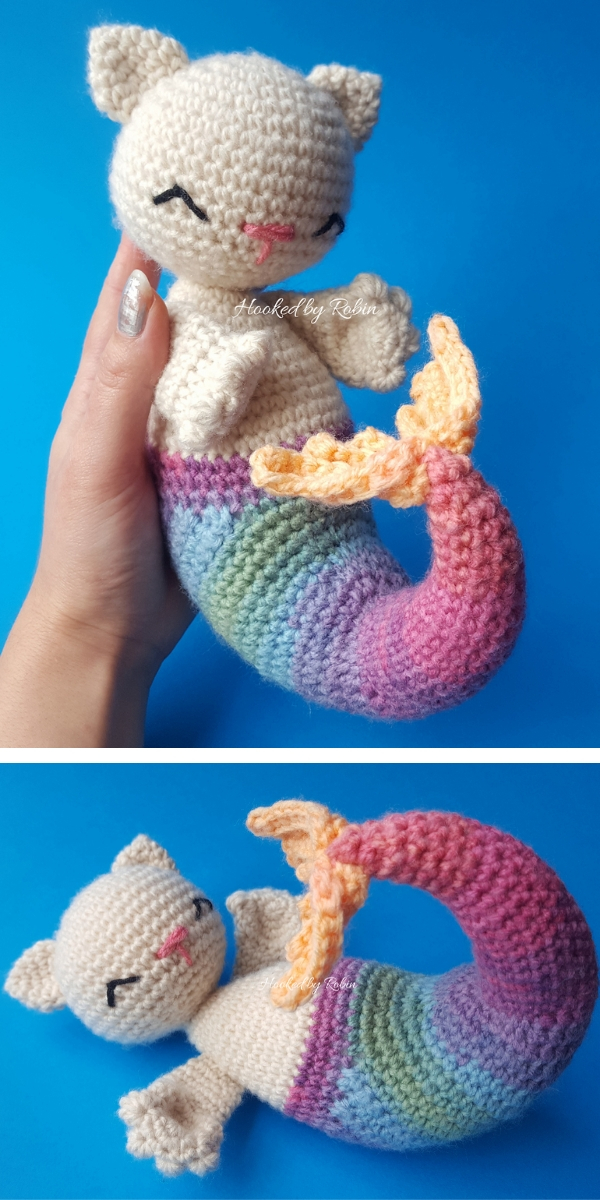 The full article about this free pattern is here
My Lovely Mermaid Set Free Crochet Pattern
My Lovely Medmaid set designed by HolleyShae Donahue could be a unicorn or a girl as you prefer! You can make her soooo many different colours and use any yarn for her hair! Short hair for example, long hair, dark skin, light skin, bikini or a one-piece look, the options and combinations are practically endless!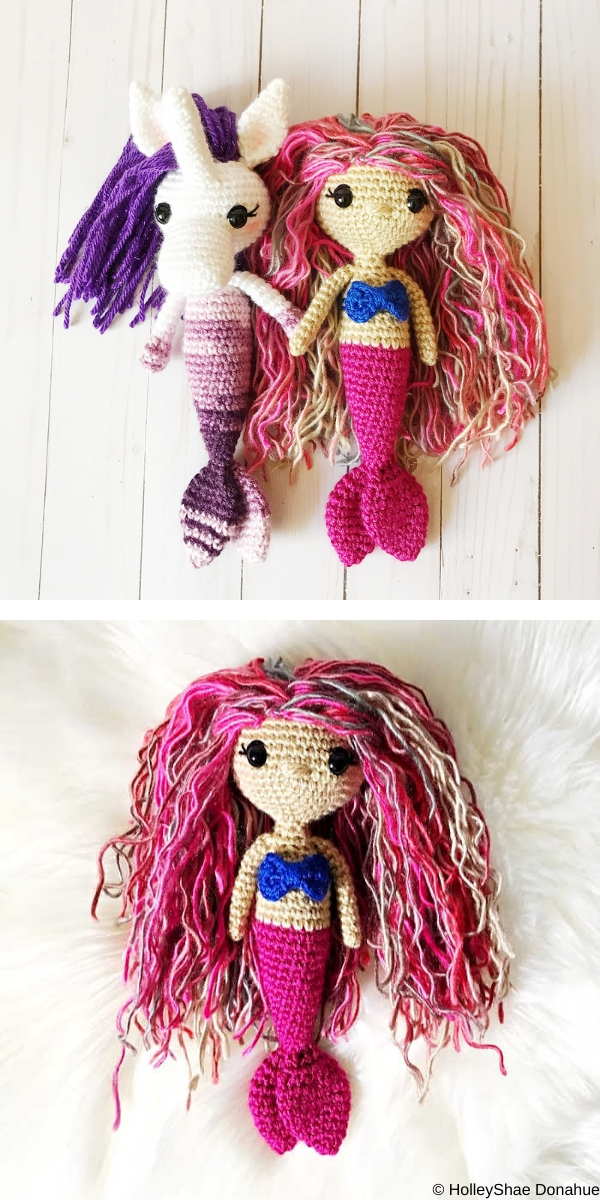 The full article about this free pattern is here
Coral the Baby Mermaid Free Crochet Pattern
Coral, the Baby Mermaid designed by Sweet Softies is an adorable, little doll that is quick and easy to crochet! She makes a lovely gift for little girls or children who love magical fantasy and sea creatures! Choose your favourite color and start today!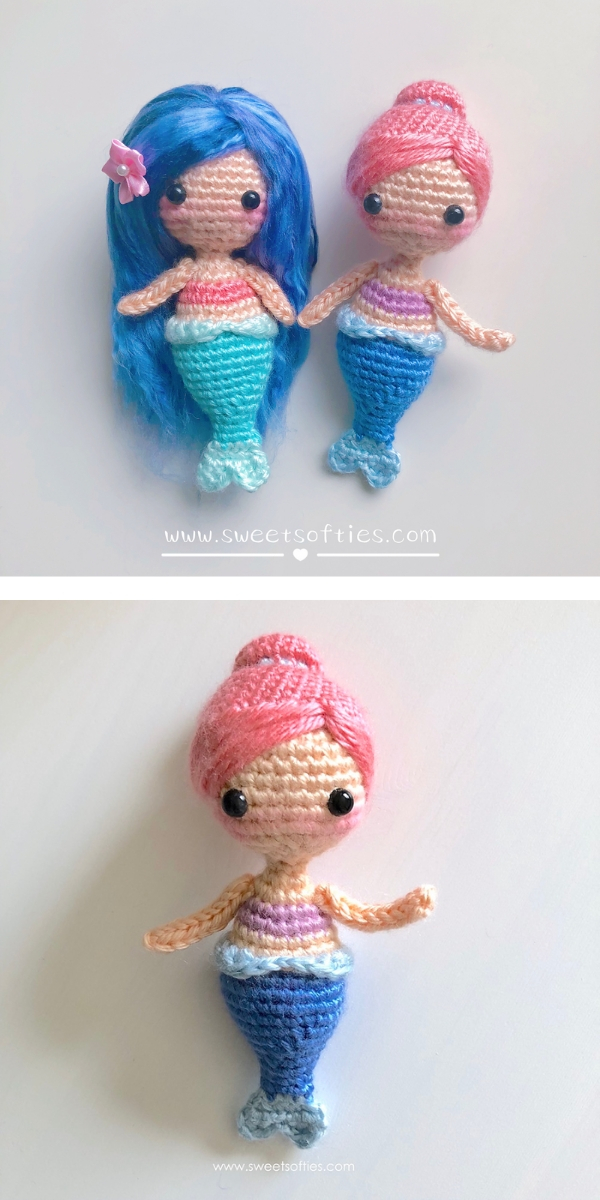 The full article about this free pattern is here