10 Crochet Clothes Ideas For Modern Wardrobe
There is an opinion that crochet techniques are suitable only for lace, doilies, rugs, and amigurumi toys. People think knitting is the better choice when it comes to clothes. Thus, they come out smoother and more beautiful. But I'll prove that crochet clothes can also be stylish. Keep scrolling!
Handmade clothes fans can rejoice. Their favorite items will be among the hottest fashion trends in the coming seasons. Designers have been inspired by the 60s and 70s fashion for several seasons. In addition, current fashion ideas are actively drawn from the glamorous 90s, only adjusted for the realities of our days.
What crochet clothes are most fashionable?
In the spring, designers offered us to wear multi-colored vests, skirts, and crocheted cardigans. This trend appeared in the wake of the popularity of knitwear. And crochet clothes is an exclusive handmade, so they are in high demand.
In autumn, it is essential to warm up. So why not make it with beautiful and elegant maxi dresses, jumpsuits, and trouser twos? In addition, crochet vests in multi-color and sweaters with original patches will be in fashion.
Where to get crochet clothes free patterns?
Right here! I gathered the 10 most interesting posts with crochet clothes free patterns. Check them all and share your ready garments in the comments. Happy crocheting!
1. Minimalist Crochet Vests Free Patterns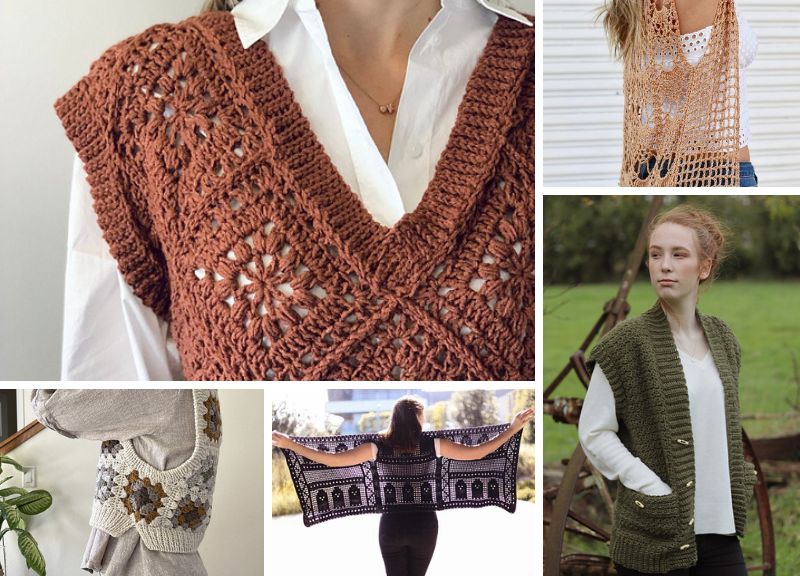 You read above, yes? Multi-colored crochet vests are on fashion tops today. The same could say about monochrome palettes because it's an everlasting classic. Look through the Minimalist Crochet Vests Free Patterns and find the most eye-catching designs for you.
Designers advise wearing them on the naked body, but they also look perfect in multi-layered outfits.
2. Fashionable Blouses and Crochet Tops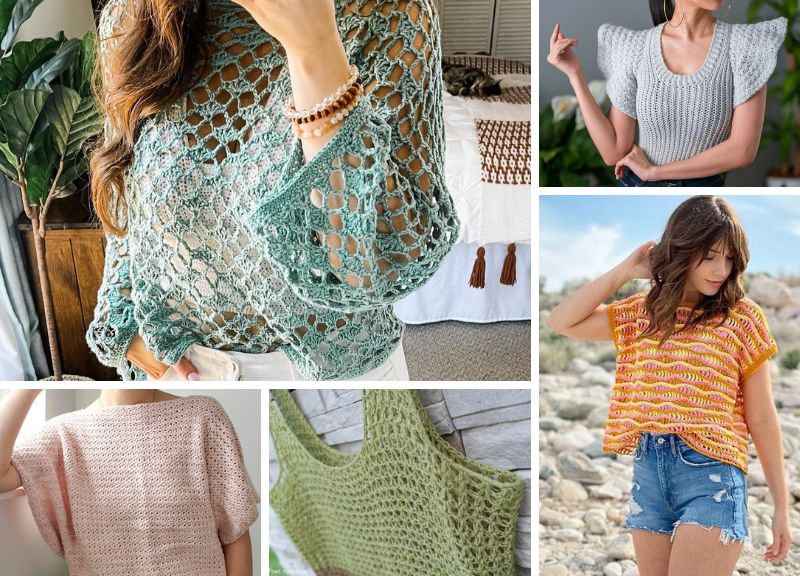 A pair, no, a dozen, of Fashionable Blouses and Crochet Tops are the must-have in any closet. You can find many styles and designs, so definitely choose several different tops and blouses for any occasion. Check this post and improve your looks for work, walks, beach rest, and more.
3. Feminine Crochet Sweaters for Women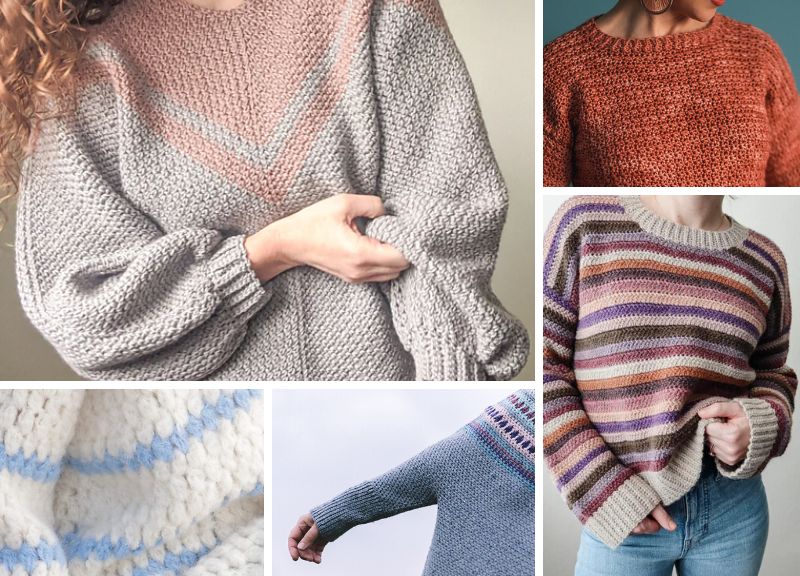 What you will need for the cold season and breezy summer evenings is a cozy and, at the same time, stylish crochet sweater or pullover. I have a long list of free patterns for Feminine Crochet Sweaters, and you can always find the best one for you.
4. Feminine Crochet Cardigans
Remember the stylists' recommendations above and look through this post and another one below. Feminine Crochet Cardigans should be in any wardrobe because they are fantastic and so cozy. Choose the chunky designs or more romantic ones. They become your most loved pieces for all-season outfits.
5. Beautiful Crochet Sweater Dress Ideas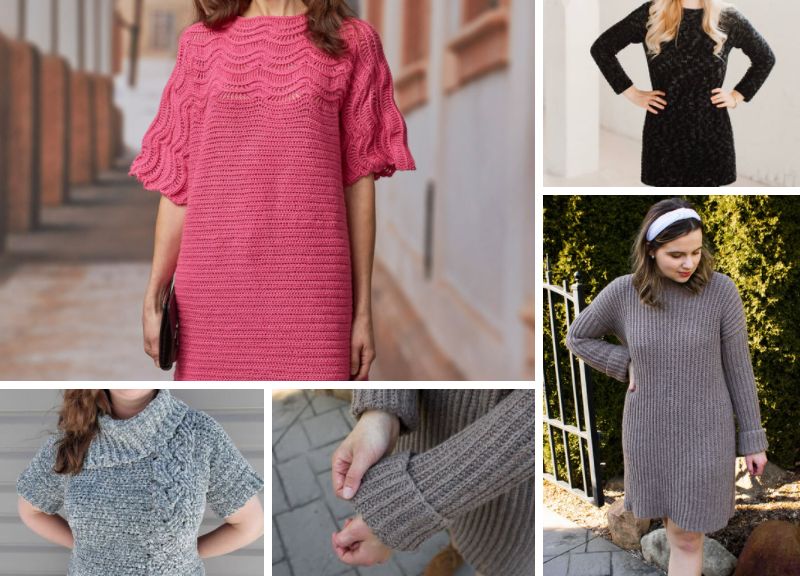 Sweater dresses are perfect for autumn and the beginning of spring. Designers advise maxi dresses, but fashion is so diverse now that if you like mini or midi, wear them with pleasure. I have a lot of Beautiful Crochet Sweater Dress Ideas here, and you'll find something interesting for you.
6. Lovely Crochet Cardigans Ideas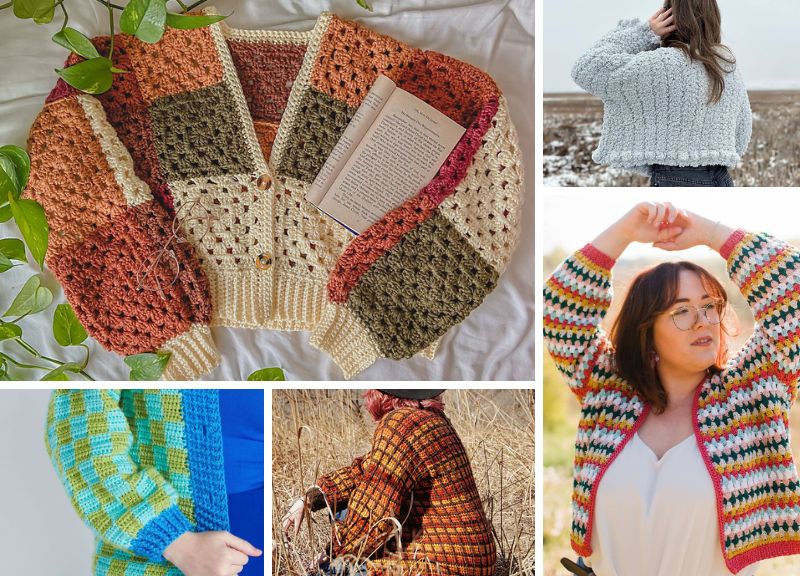 There always needs to be more good cardigan patterns, so check the Lovely Crochet Cardigans Ideas too. Here you'll find various designs for lightweight cardies and more voluminous ones, long and cropped, lace and bulky. Scroll through the post till the end to find your favorite.
7. Trendy Crochet Ponchos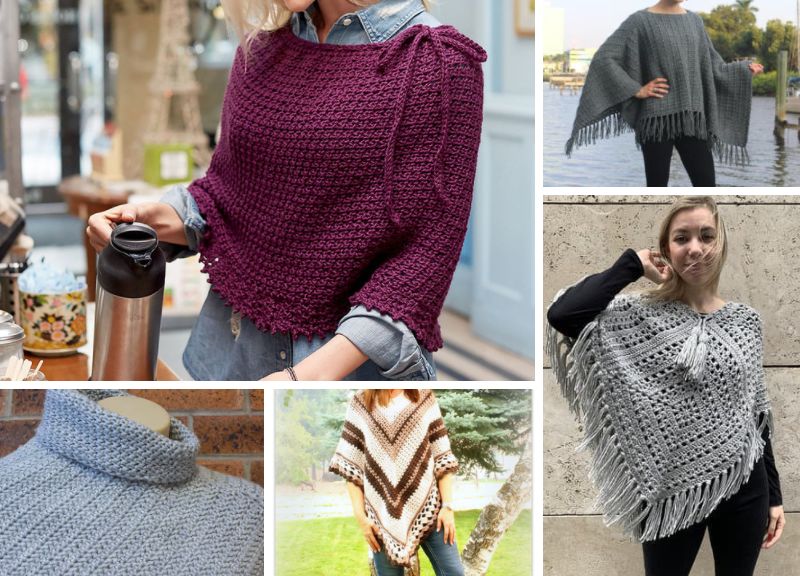 Crochet ponchos are a great outerwear replacement in the midseason. They are warm, cozy, long, and look lovely. It's a fresh idea for your autumn and winter outfits. Some people think capes are old-fashioned, but Trendy Crochet Ponchos also exist. See for yourself.
8. Fashionable Crochet Ponchos Patterns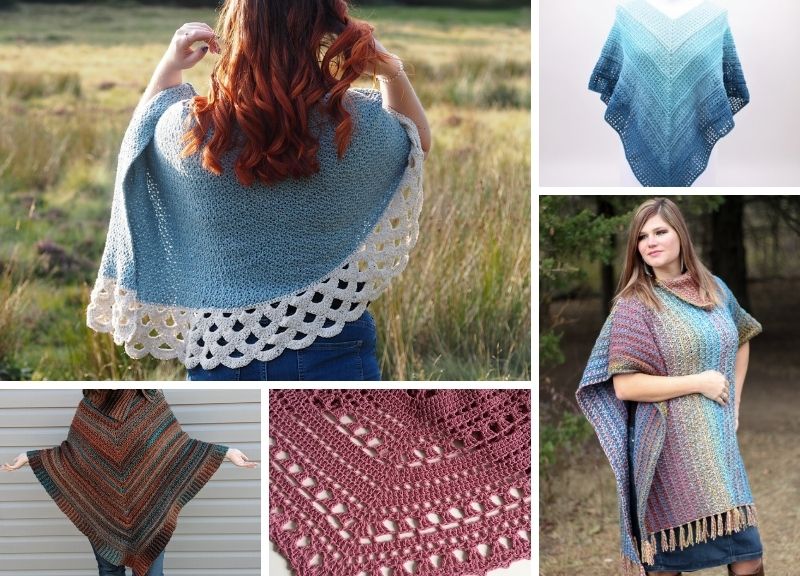 The ponchos are so popular among crocheters, so I have one more post with a great selection of free crochet patterns. Here you'll find more lightweight designs perfect for chilly summer evenings. Many Fashionable Crochet Ponchos Patterns are beginner-friendly, so anyone can try them.
9. Beautiful Summer Crochet Crop Tops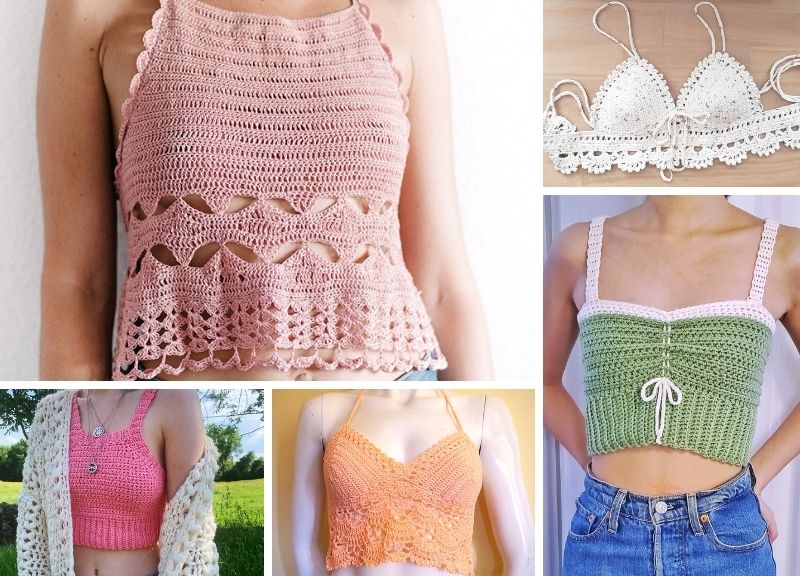 You need to crochet a chicky crop top for summer! It's a perfect piece for many outfits. You can wear it alone with shorts, skirts, or jeans. Another idea is to make it a part of stylish multi-layered outfits and put a blazer or shirt on top. And the third variant is to wear it on a close-fitting T-shirt, long-sleeve top, or shirt. Beautiful Summer Crochet Crop Tops are certainly a must-have in your closet.
10. Feminine Crochet Beach Covers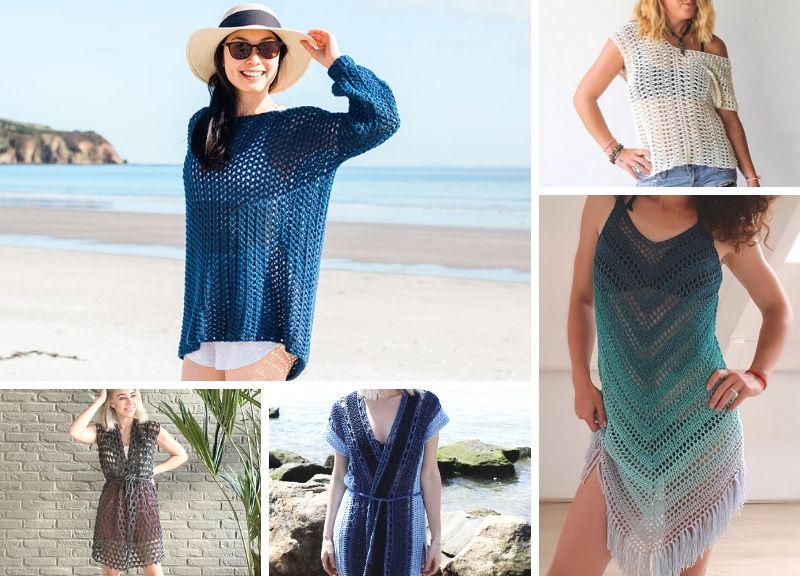 You will need a selection of Feminine Crochet Beach Covers once summer comes to town or you go on vacation. And here you have it! Crochet cover-ups are usually lovely and lacy. They protect your skin from burning in the sun and allow you to a beach cafe dressed up but not too much 🙂