Autumn and winter are getting closer and closer, so remember to protect your neck! Shawl is a real must have during bad weather, but in addition to the protective function it can also looks great and stylish! See our designs and choose your favourite one!
Check out our free patterns and follow us on our Facebook Fanpage and Pinterest for more creative ideas!
Daisy Chain Shawl
Rainbow ombre yarn combined with beautiful openwork and intricate design, and you get triangular Daisy Chain Shawl! This repeating pattern allows you to continue working until the desired size. You can also use the stitch in any other project!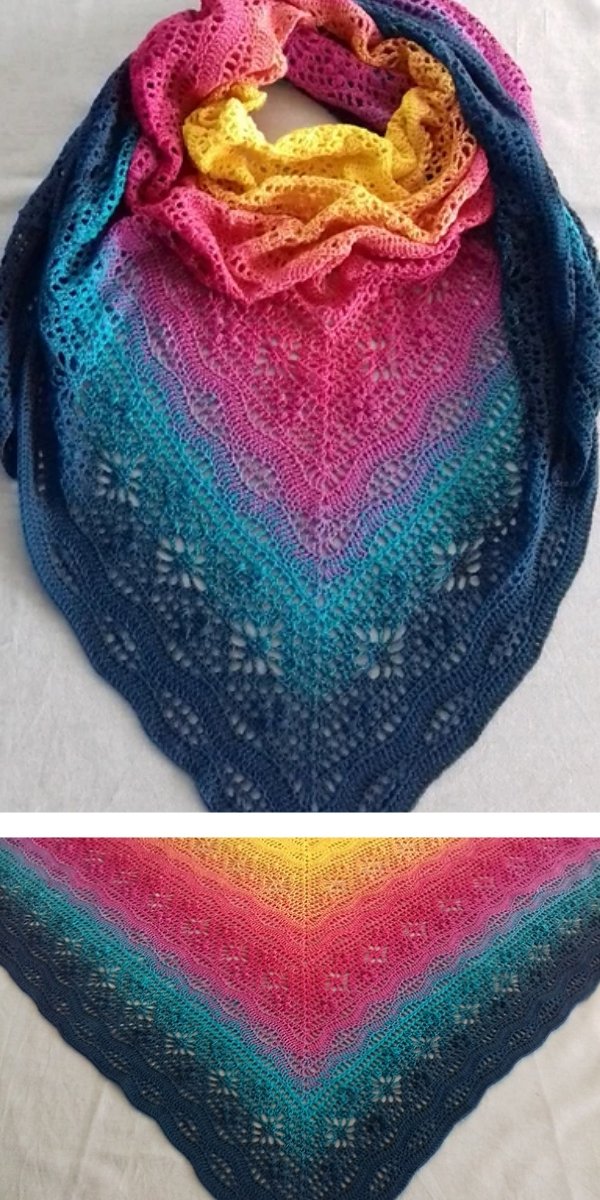 You will find the pattern here.
Here you can see the same pattern, but in a different way. Just take a look at how the shawl's character can change depending on the colours! Here, thanks to the red ombre shawl is elegant, ideal for evening walks or a visit to the restaurant.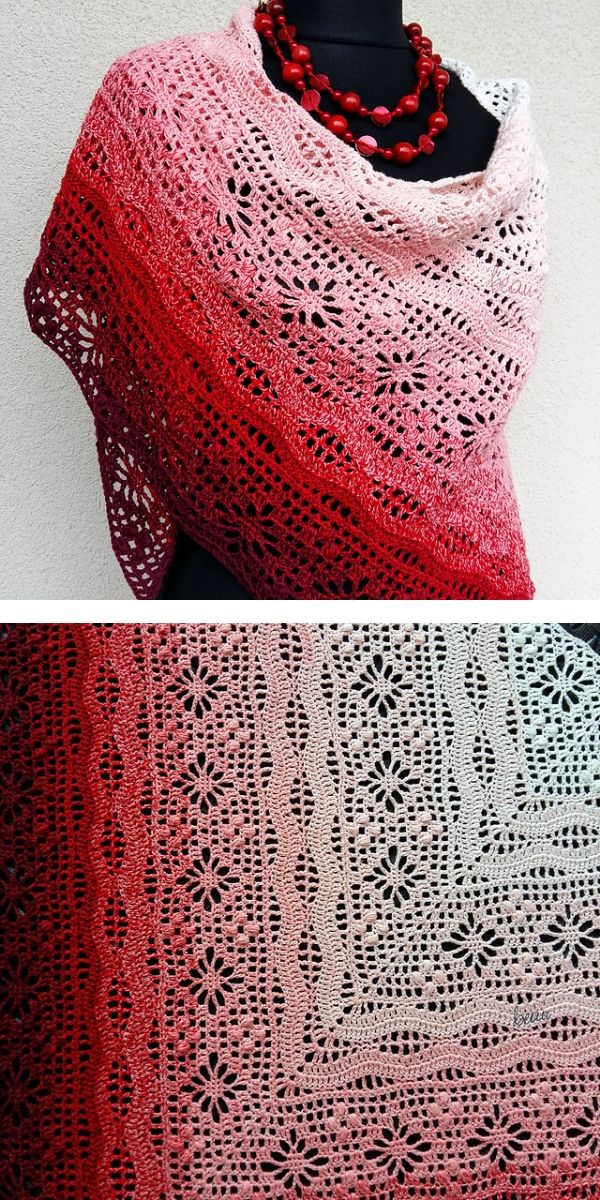 If you like to wear your clothes in seasonal colours, this scarf will be perfect for the autumn because it looks like autumn leaves. This vivid orange colour with dark shades looks really great, don't you think?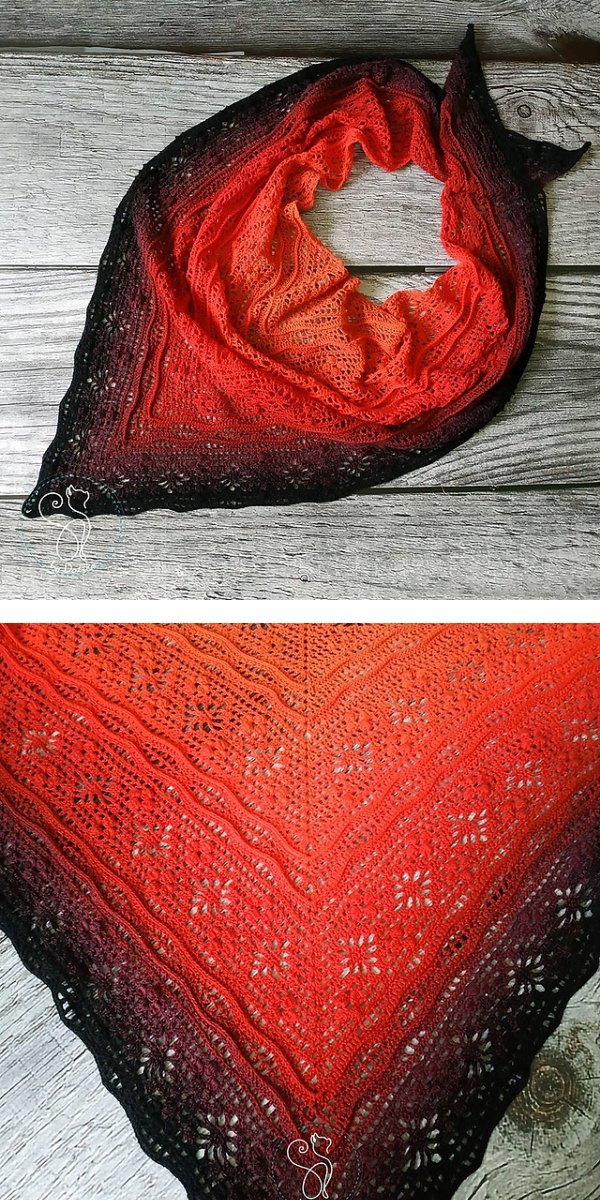 Emmeline Shawl
Look at this beautiful and elegant scarf! It will certainly warm your neck during cold weather and what's more, it will make your outfit look great. You can choose the colour you want, but you have to agree that the combination of grey and blue is beautiful.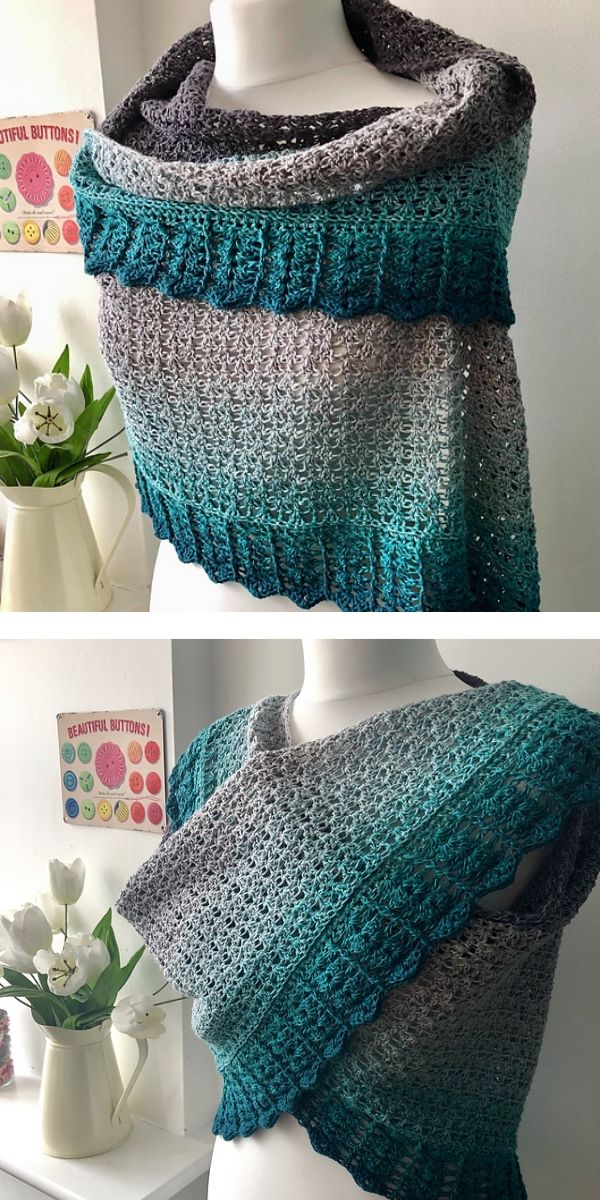 You will find this pattern here.
My After Eight Shawl
If you liked the color combination from the previous pattern, you will also like this one! Grey color will make the scarf fit many clothes, and the vivid ends will make the scarf original and look cheerful. The ombre effect is something I really love. I hope you like it too.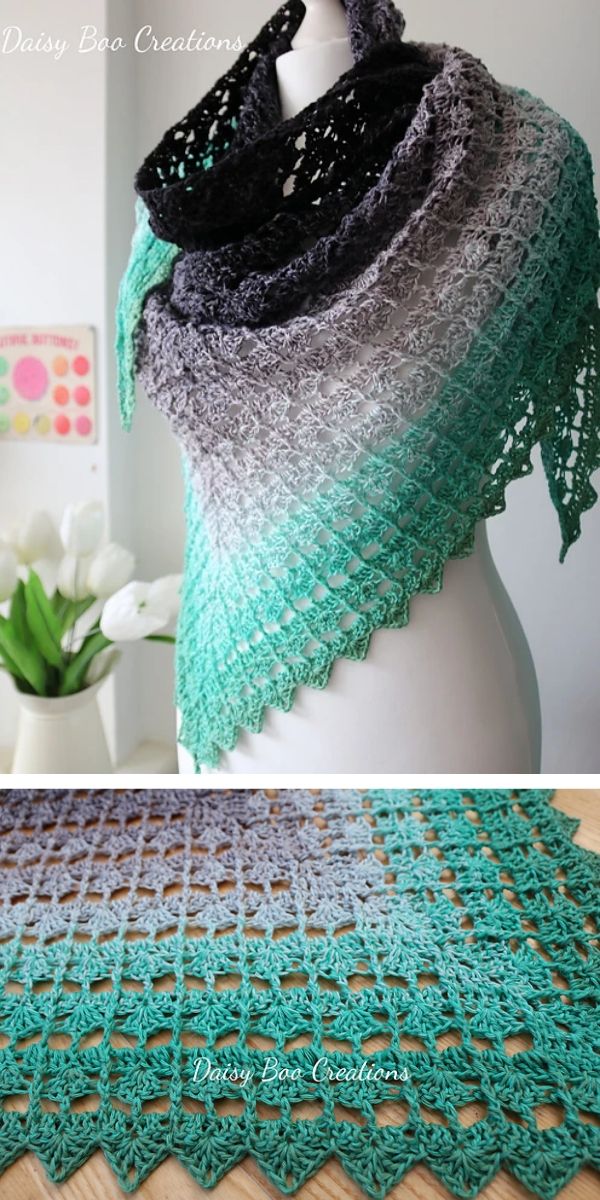 You will find this pattern here.
Pretty Brown Shawl
Thanks to the colours, this Pretty Brown Scarf is really universal and will fit many outfits. What's more, the pattern looks fantastic and making this scarf will be a lot of fun for you. Choose your favourite shades of yarn and start today!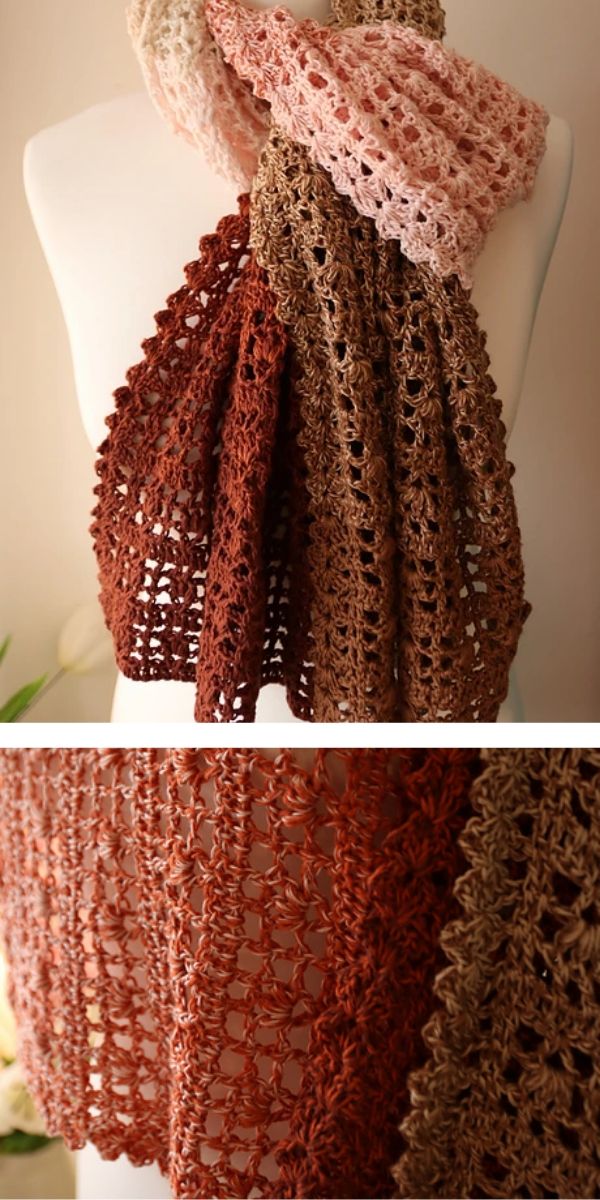 You will find this pattern here.