This lovely Soft Pebble Shawl is a great opportunity to practice your skills and do something beautiful for the upcoming winter. It's perfect for cold winter days to protect your neck, but it's also a great gift idea. Above all it's quite easy to make, and using ombre or metallic yarn will give it additional flair.
Check out our free patterns and follow us on our Facebook Fanpage and Pinterest for more creative ideas!
You will find the pattern here. more info here.
These beautiful shawl colours look like autumn leaves falling from trees, doesn't it? You should definitely choose these colours if you want to match the colours of nature.
To make this shawl you can use a yarn in any colour you want, because it's gonna be beautiful anyway! Maybe you prefer to combine more vivid colors, or choose only one dark color? However, the choice is yours, just pick the yarn and create this beautiful shawl!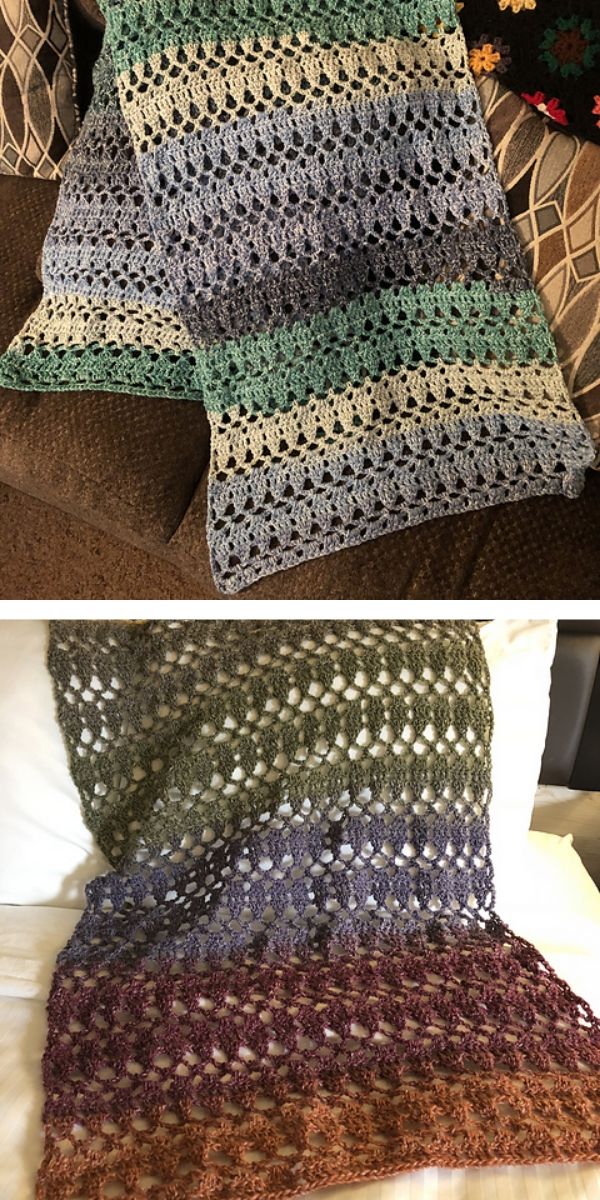 You will find the pattern here. more info here.