Lovely Amigurumi Hearts Free Crochet Patterns
Valentine's Day is coming soon, so it's time for some lovely patterns, especially for this occasion! You can decorate your room for Valentine's day or make a great gift for your loved one. Check out these Lovely Amigurumi Hearts Free Crochet Patterns and create something stunning. I'm sure this lovely amigurumi will amaze you!
Check out our free patterns and follow us on our Facebook Fanpage and Pinterest for more creative ideas!
Valentine's Heart with Wings
Designed by Natalia Ruzanova
Share your love with your close people and make a beautiful pano of crochet hearts with wings. If you're familiar with the amigurumi technique, it will be a super easy project for you. If you're a newbie, take this free crochet heart pattern and follow the instructions to make your first amigurumi heart. You'll manage with it!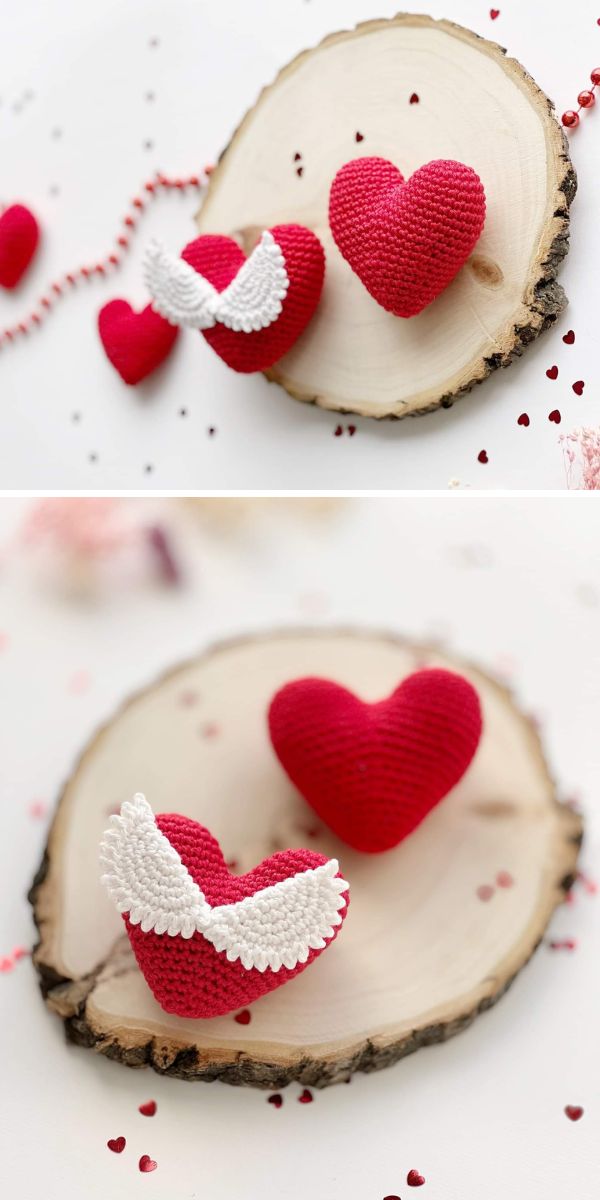 PHOTOS by rnata6744 / Facebook.com
Find the original free pattern on Instagram, or read more about it on Facebook.
Mini 3D Heart Balloon
Add a festive mood to your Valentine's Day gifts, cake, or present package, and decorate them with lovely heart balloons! They are about 1.5 inches only and will look perfect in many ways. The free amigurumi heart pattern will be affordable even for those who don't know how to read crochet instructions. So, beginners, you should definitely try it.
PHOTOS by Amanda Ray / Ravelry.com
Find the original free pattern on Ravelry.
Valentine's Day Hearts, 3 sizes
These Valentine's Day Hearts are tiny, cute and available in three sizes! You can make them really great decorations for your home, whatever you want. Choose different colors of yarn and create valentines hearts in all colors of the rainbow!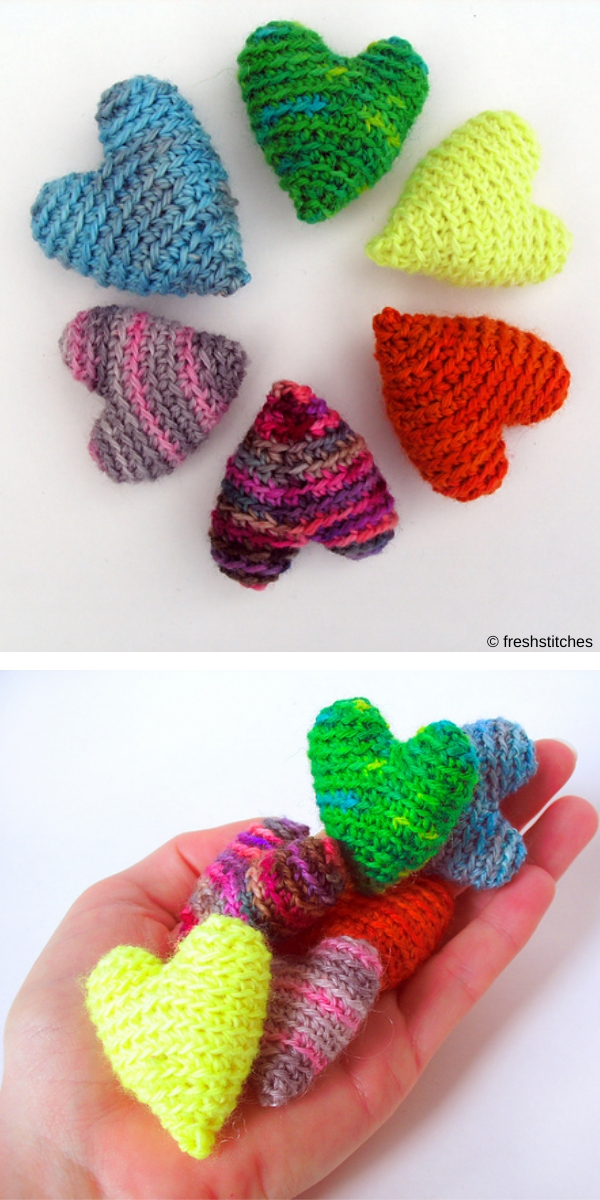 You will find this free pattern here
3D Hearts
Ae you looking for something cute and original? This 3D Hearts will be perfect! You can add them to your valentine's gift and I'm sure it'll look great. Moreover, they will also be a beautiful decoration of your home, for example in the living room.
You will find this free pattern here
Amigurumi Heart
Here you can see another version of colorful Amigurumi Hearts. They will look beautiful when you put them in a transparent glass on a table, for example in a simple vase or a wine glass. It will surely be a lovely decoration for Valentine's Day at your home!
You will find this free pattern here
Cupid Hearts
Cupid Hearts look really stunning, like tiny and soft cushions. They are really easy to do, so it won't take you long. Choose your favourite colours and create these beautiful Cupid Hearts with joy! And what will you use them for? It's up to you!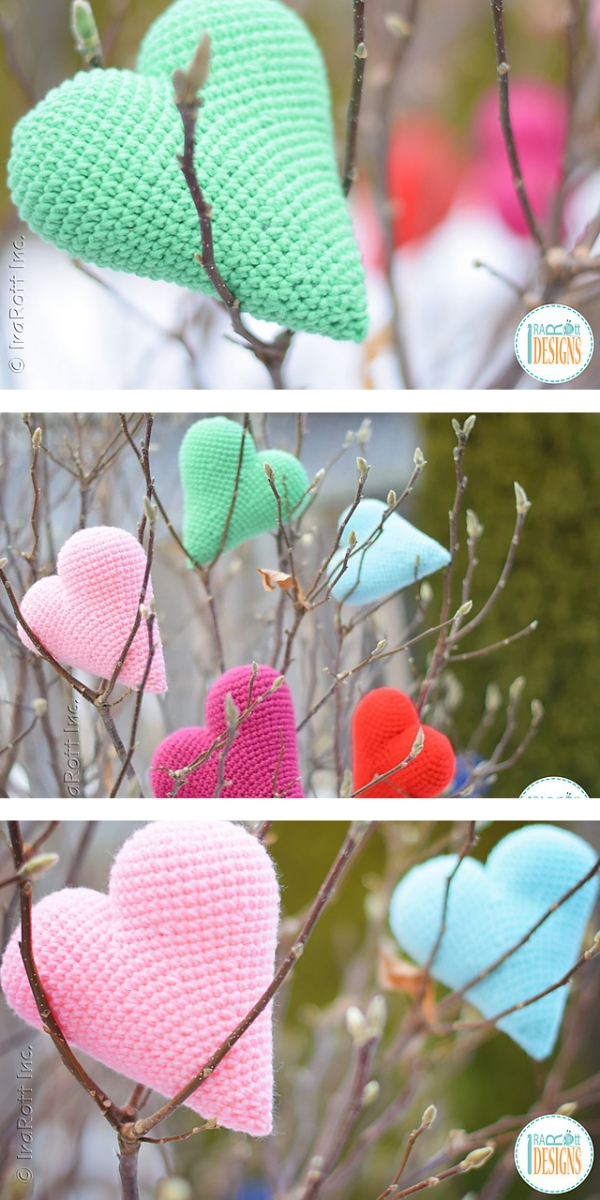 You will find this free pattern here
Valentine's Day Heart
This Valentine's Day Heart looks like a tiny gift with a little bow and a rose. It is the perfect idea for your loved ones as a Valentine's day gift. This amigurumi pattern is very easy to understand, so it'll be great for beginners. I hope you will like it!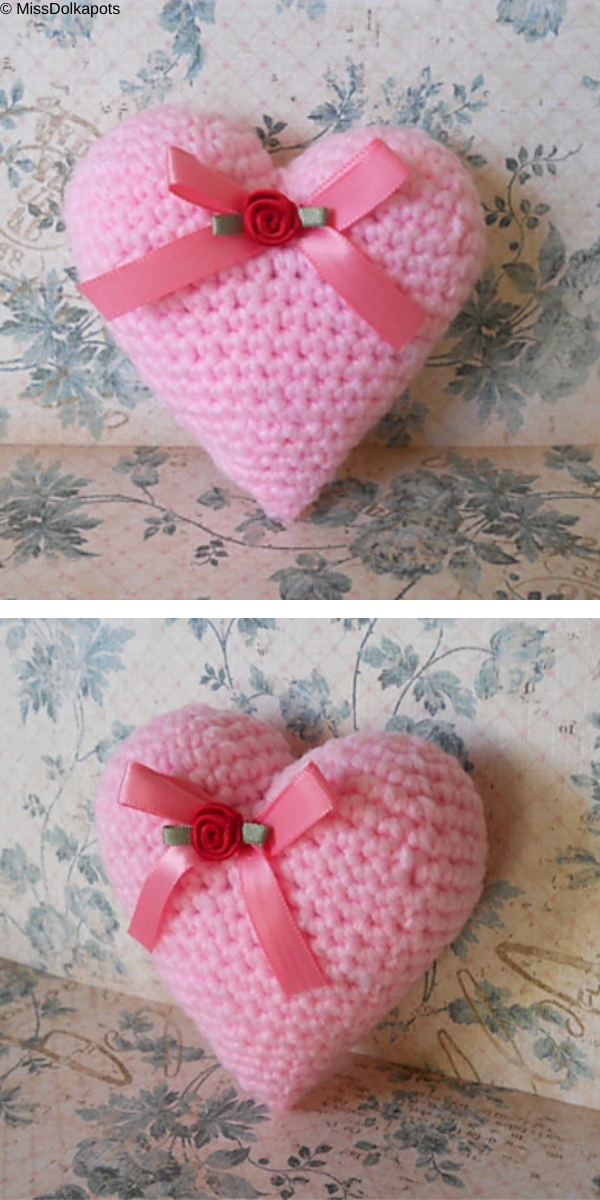 You will find this free pattern here