At first sight you may not associate this pattern with anything, but when you choose a blue yarn, you will immediately miss the sea. This wavy pattern looks amazing, like the sea waves. Choose your own colours and yarn for this project and start now.
Check out our free patterns and follow us on our Facebook Fanpage and Pinterest for more creative ideas!
Golden waves
These waves are soft, gentle and rounded. Importantly, this pattern isn't so difficult. Perfect for the intermediate level. You can make a scarf or a blanket, or whatever you want, but don't forget about corner tassels, they're really charming!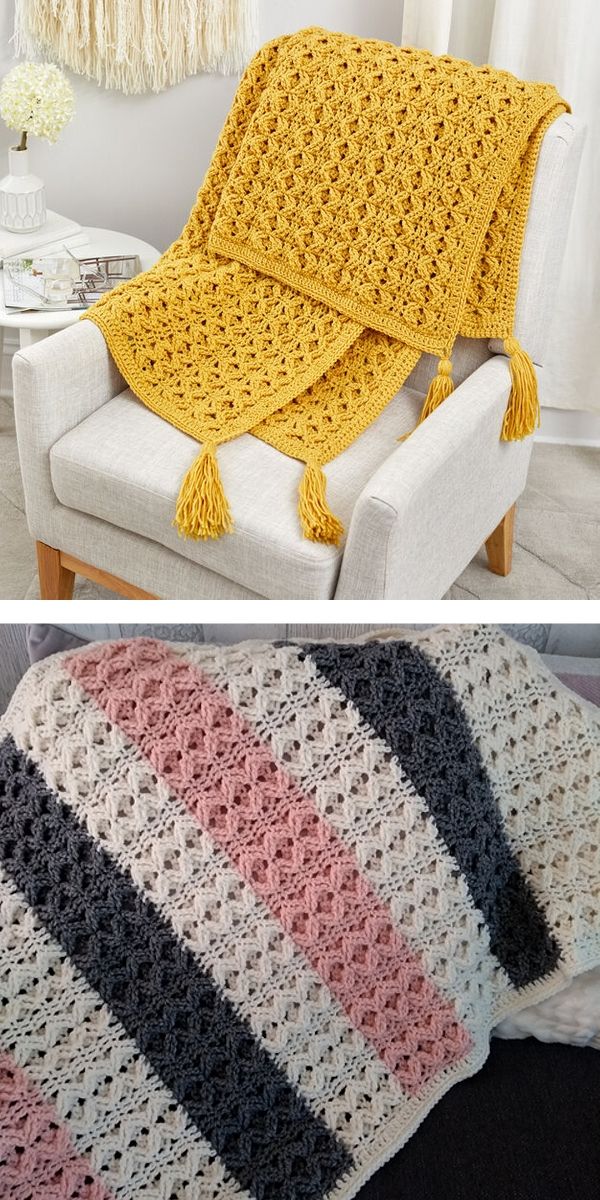 You will find this free pattern here
Juicy wavy crochet
This wavy crochet pattern looks very juicy, like fresh raspberries. Vivid and intense colors give a beautiful combination. A blanket like that is very cozy, because bulky yarn makes it soft. Of course you can choose different colors and create golden waves of sand, sea waves or a rainbow blanket.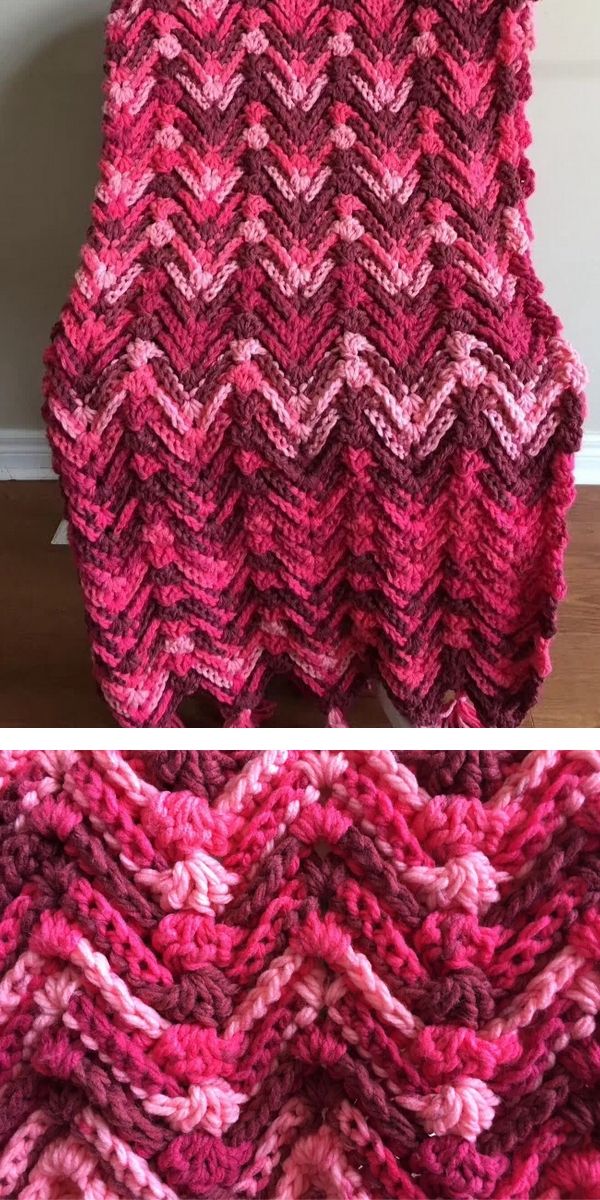 You will find this free pattern here