These gorgeous crochet throws in the pictures below will make a very stylish and elegant addition to your home. They will look absolutely stunning on your couch or thrown at your bed! Choose your own colours and yarn for these project and start now! Don't forget to let me know which colors combination you'll use!
Check out our free patterns and follow us on our Facebook Fanpage and Pinterest for more creative ideas!
Golden waves
DESIGNED by yarnspirations
These waves are soft, gentle and rounded. Importantly, this pattern isn't so difficult. So it's perfect for the intermediate level. You can make a scarf or a blanket, or whatever you want, but don't forget about corner tassels, they're really charming!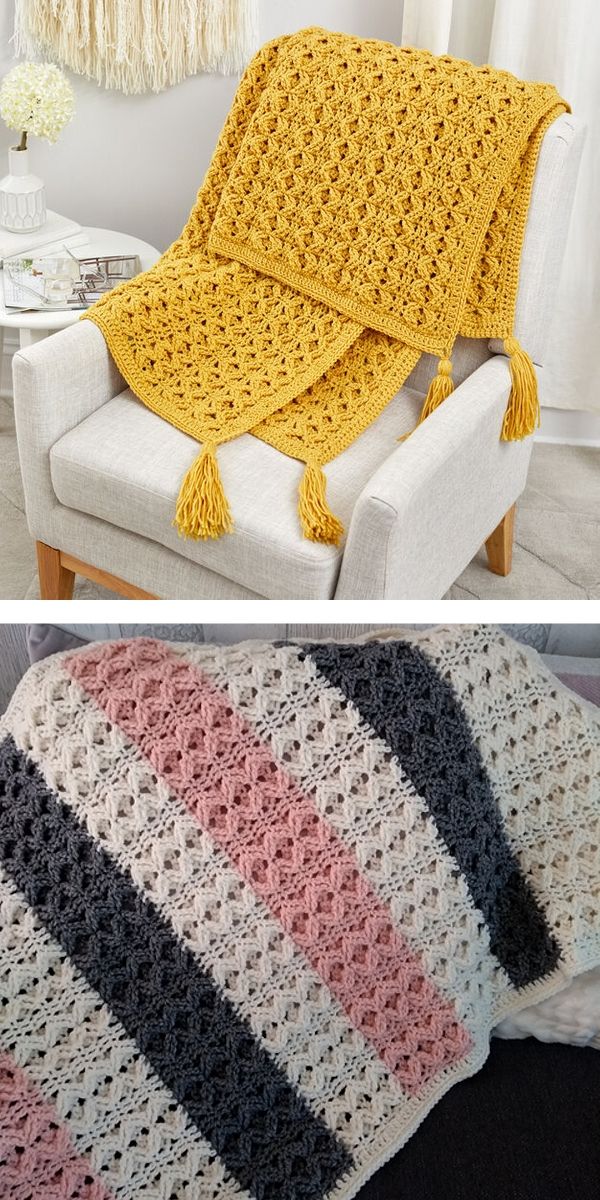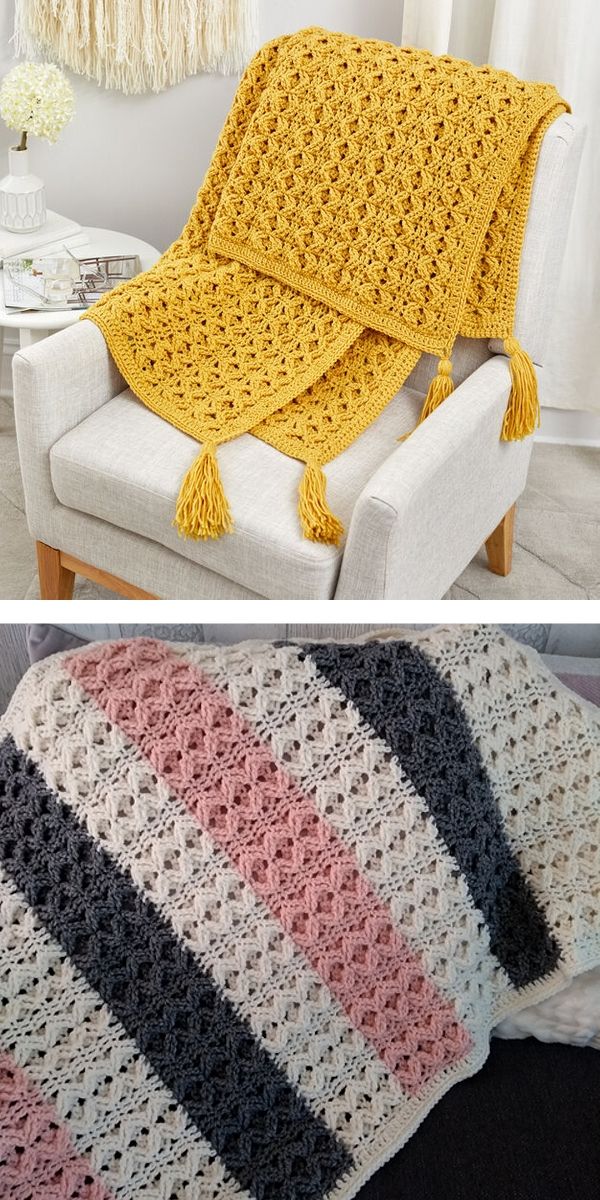 PHOTOS by yarnspirations / yarnspirations.com
Advertisements

Find original free pattern on yarnspirations.com
Juicy wavy crochet
DESIGNED by richtexturescrochet
This wavy crochet pattern looks very juicy, like fresh raspberries. Vivid and intense colors give a beautiful combination. What's more, a blanket like that is very cozy, because bulky yarn makes it soft. Of course you can choose different colors and create golden waves of sand, sea waves or a rainbow blanket.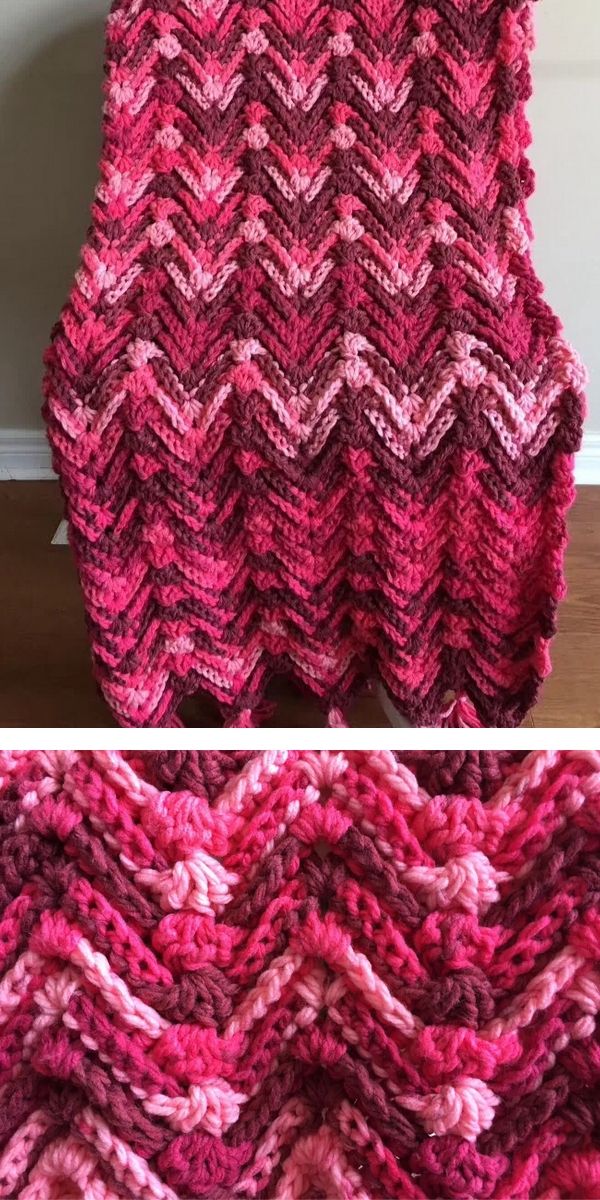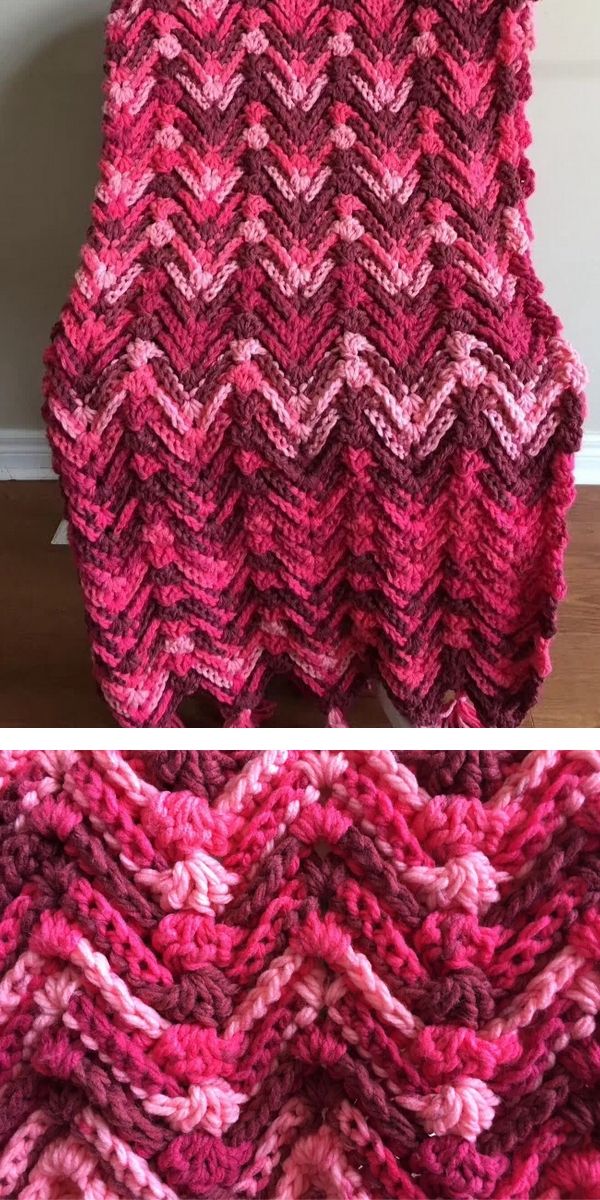 PHOTOS by richtexturescrochet / richtexturescrochet.com
Find original free pattern on richtexturescrochet.com
If you like this post, make sure to check out: Baby Waves Blankets
Chevron And Waves Blanket
DESIGNED by Maria's Blue Crayon
Aren't wavy blankets just the sweetest? The wavy design makes them so interesting and eye catching, don't you think? What's more, you can really go wild with the colors, to make it really pop! Like in this pattern in the pictures below, which uses super bright vibrant colors and a variety of stitches!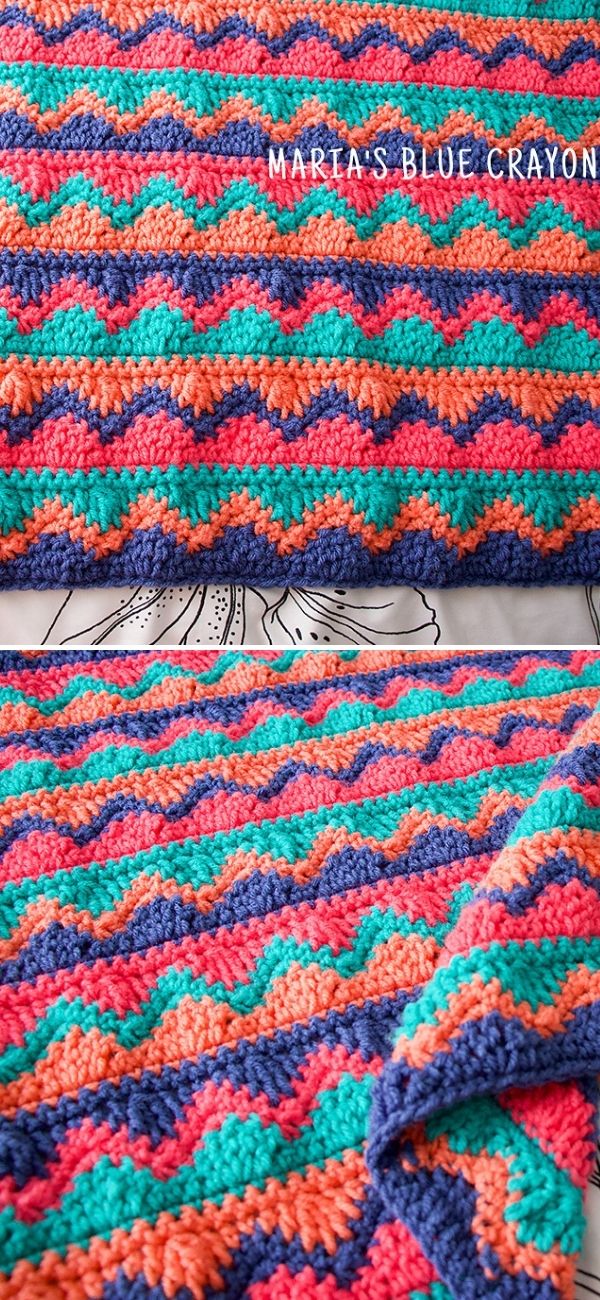 PHOTOS by Maria's Blue Crayon / ravelry.com
Find original free pattern on mariabluecrayon.com, or read more about it on Ravelry.
Little Waves Everywhere
DESIGNED by Martha Thompson
Even if you decide to make a blanket with wavy design with mostly just one color, the texture will still pop and look incredible! Just take a look at this amazing project by Martha Thompson in the pictures below! And it's a super simple crochet blanket with a 2 row repeat. Have fun with it!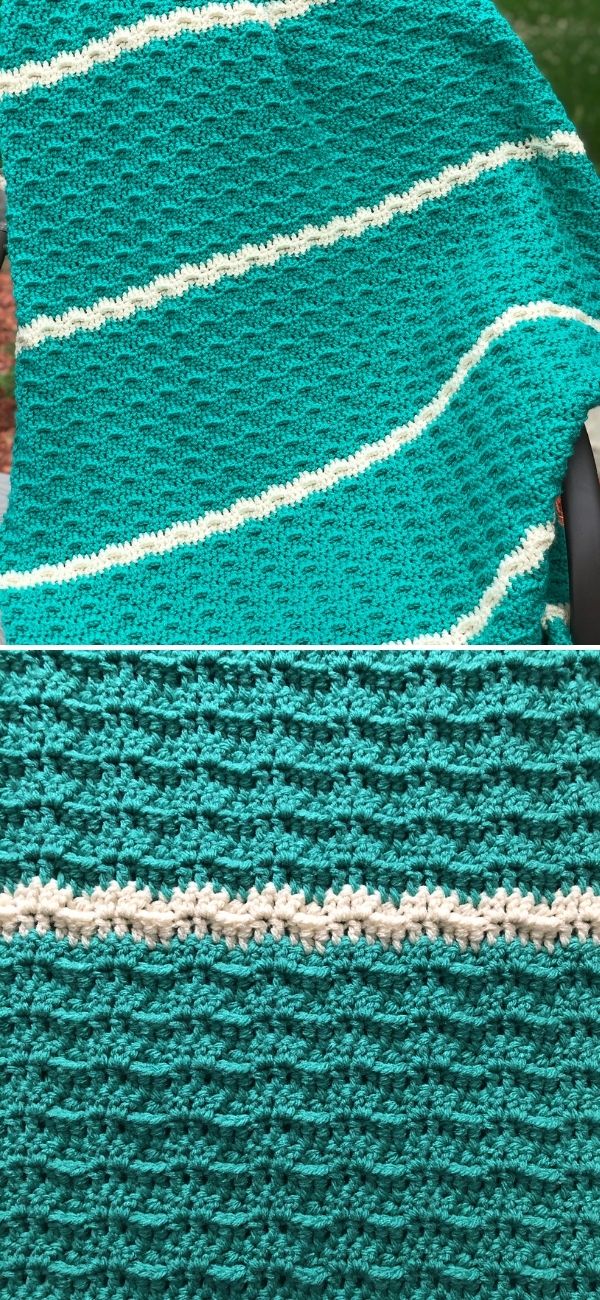 PHOTOS by Martha Thompson / ravelry.com
Find original free pattern on Ravelry.
Wacky Wave Blanket
DESIGNED by Jellina Verhoeff
Colorful crochet throws are just the best for summer time, don't you think? Whether you go to the beach, or on a hike, they will definitely come in handy! Like for instance this gorgeous throw in the pictures below by Jellina Verhoeff! The finished size is 127cm x 155cm.
PHOTOS by Jellina Verhoeff / ravelry.com
Find original free pattern on jellina-creations.nl, or read more about it on Ravelry.