This amazing decorative Casablanca 12″ Square is perfect both for big and smaller projects – use many of them to make a throw or an afghan, or sew two together to make a cushion! Lovely decorative design creates 3D effect, which is not hard to make if you follow given instructions. Try it as a challenge today or save for later! 
Check out our free patterns and follow us on our Facebook Fanpage and Pinterest for more creative ideas!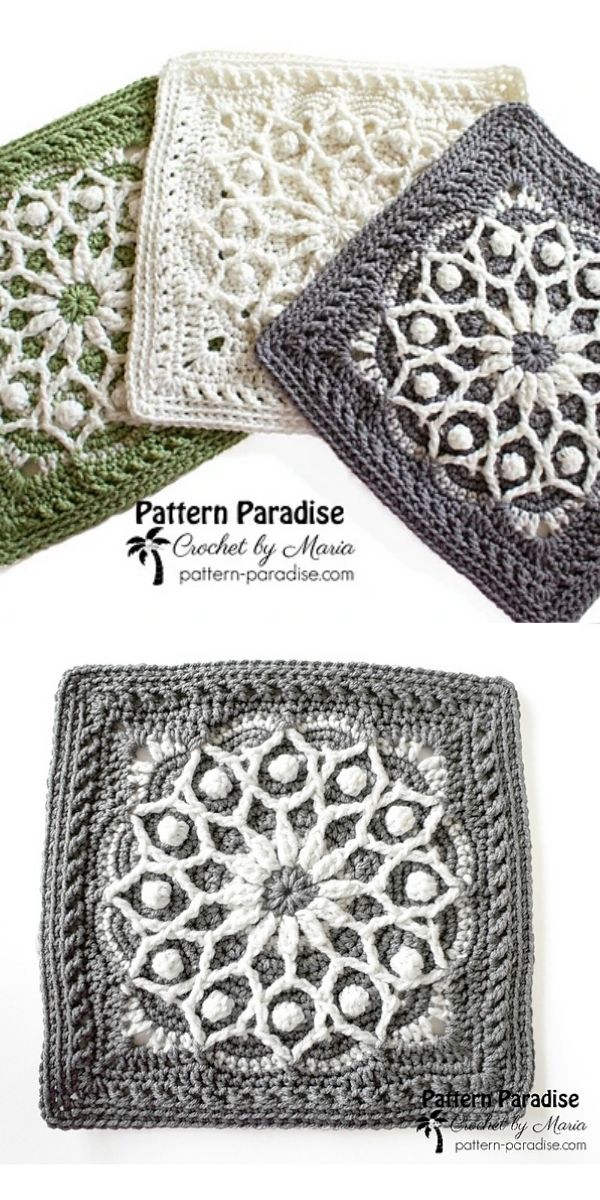 You will find the pattern here. more info here.
Here you can see a big project made of these beautiful squares. Isn't this blanket fantastic? It looks great and besides being perfect for cold winter evenings, it is also a great decoration for your room! You can create a blanket in a colour that matches your room, or for example a rainbow blanket that will be eye-catching, you choose!
Of course, a blanket is not necessary! With these squares you can make a bedcover, a tread on the table or even a lovely cup pad. What's more, it can be a great gift for your loved ones! They will surely enjoy such a handmade gift. Choose your favorite color and make something beautiful!