Who doesn't like lovely Christmas decorations? I'm sure you'll love this Miniature Christmas Stockings and they'll look great in your apartment, for example on a Christmas tree or on a wall. Choose your favorite pattern and create these beautiful stockings because Christmas decorations are never enough!
Check out our free patterns and follow us on our Facebook Fanpage and Pinterest for more creative ideas!
Knitted Mini Christmas Stockings
It's a great idea to have a lot of stockings like this, because as you can see you can make a lot of versions of the same socks, for example with thin stripes, thick stripes or dots. These possibilities give you a lot of fun, each stocking an be unique, so make them as many as you want!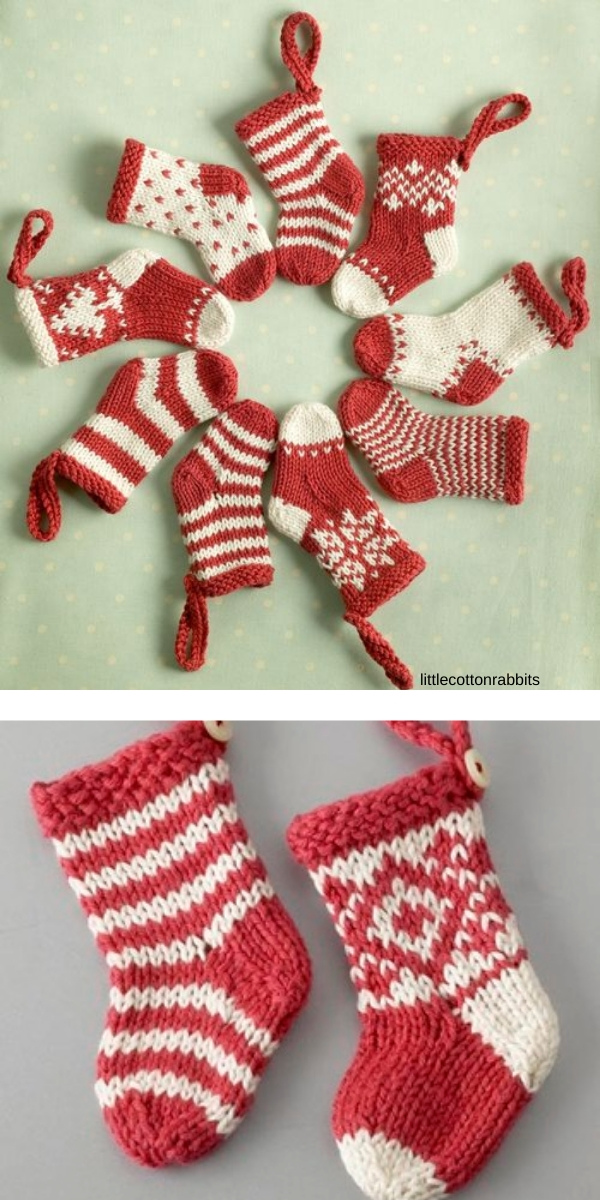 You will find this free pattern here
Advertisements

Colorful Stockings
Who said Christmas decorations must be white, red or gold? You can create fantastic colorful decorations that will surely look beautiful in your home. Choose your favorite colors and create these cute mini stockings! This Colorful Stockings are ideal for newbies, because this pattern is not difficult. I hope I encouraged you!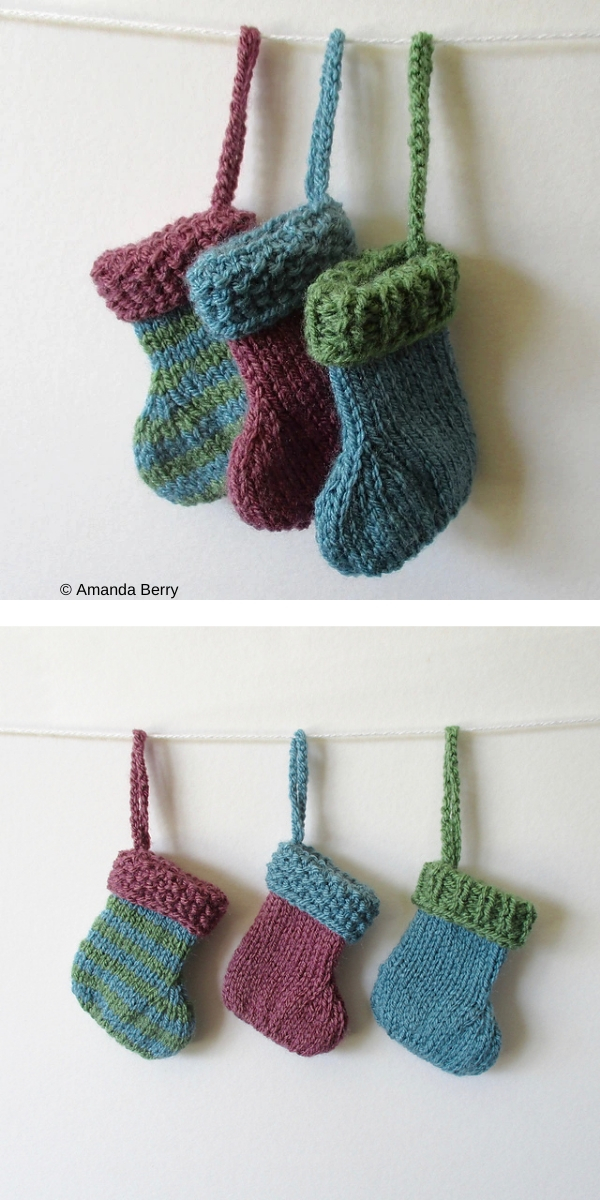 You will find this free pattern here
3 Piece Stocking Set
If you don't have enough skills or time to create your wonderful mini stockings, you can just buy them! What's more, you can personalize your design, isn't it great? But of course I'm keeping my fingers crossed that you can make your own Mini Christmas Stockings.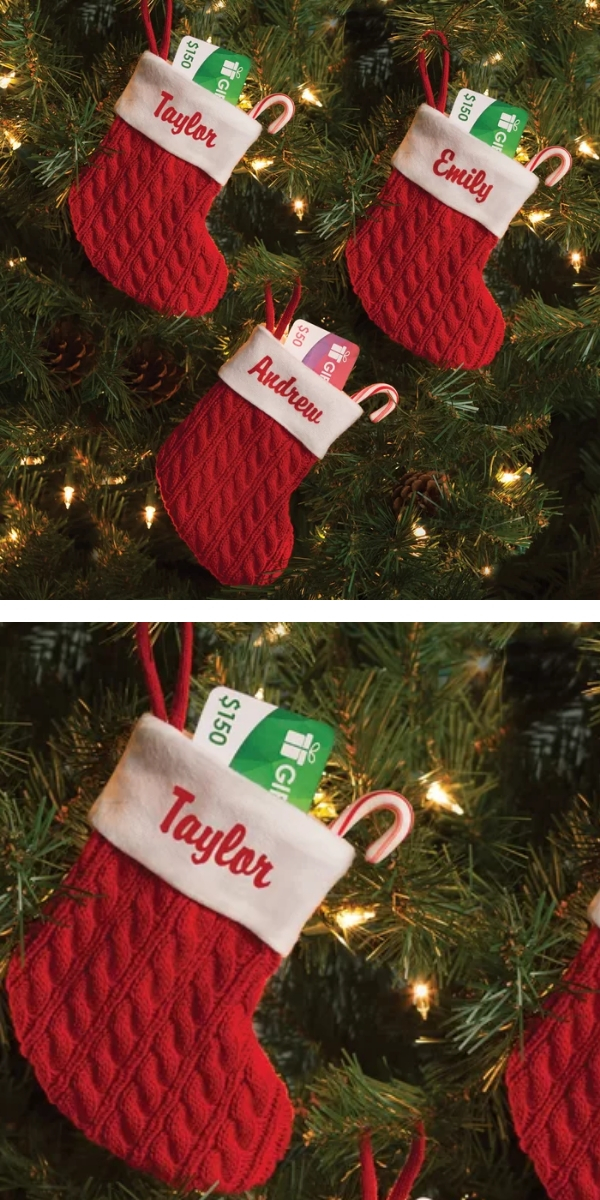 You will find it here