Crochet blocks and squares are something I really love, because you can make a lot of things out of them. Patchwork bedding, blankets, napkins or mug pads – whatever you want! You just make as many beautiful Floral Blocks as you want and then combine them into something great! Check out our patterns and get inspired! It's also a great idea to give a handmade gift to a family member.

Check out our free patterns and follow us on our Facebook Fanpage and Pinterest for more creative ideas!
Kinnedy Nichelle Block
Kinnedy Nichelle Block is a stunning floral design that you can use to make beautiful afghan or bedspread. Use couple of the same kind to create structural surface, continue adding concentric rows of stitches at the edges, or pair it with other intricate squares. You can use one as decoration, too! It's a project for experienced crocheters, but those of you who are still learning should definitely try it as a challenge!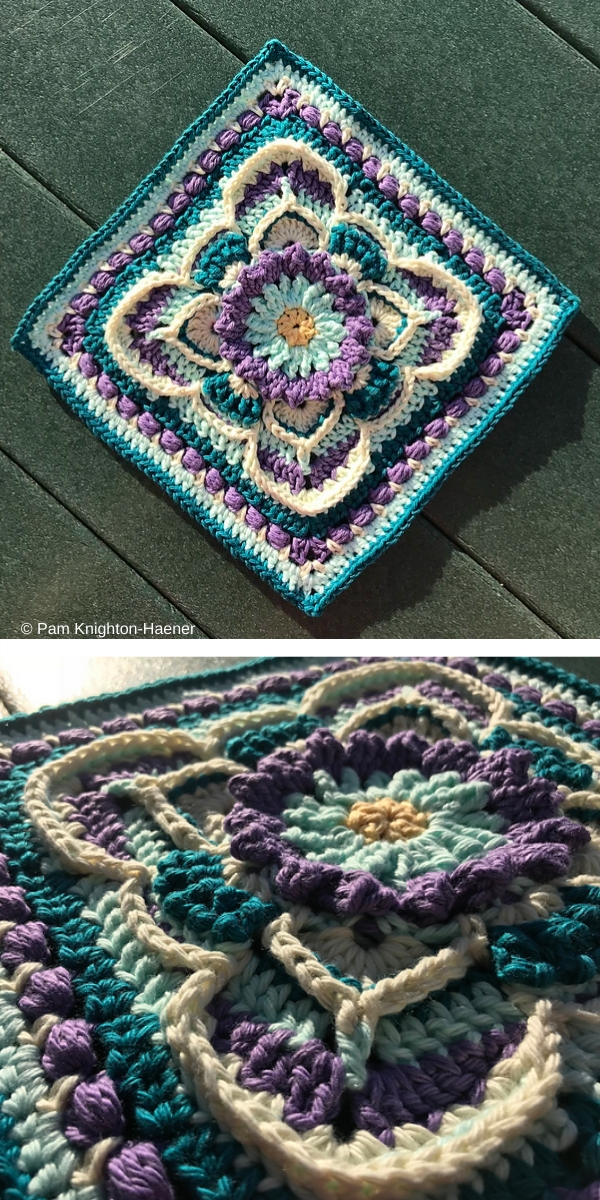 You will find this free pattern here .
Forever Lace Crochet Block
Just look at these beautiful flower blocks! You absolutely must make something great out of them! Different types of squares give you a lot of fun when making them, each one is different so you won't be bored, and together they form a coherent concept! This is an ideal pattern for beginners because it is very beautiful and not difficult, so it will amaze you and motivate you to improve your skills!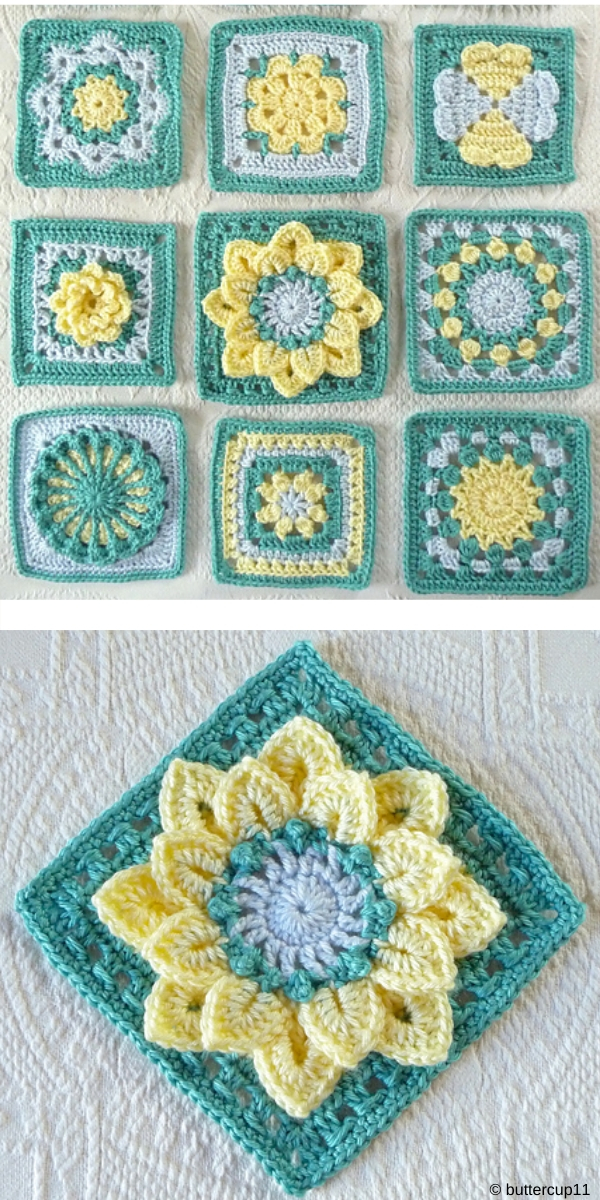 Here on this link to read the full post and the project site is here