Bags are the favourite accessories of every woman. So look, you can make your own perfect handbag just the way you like it, isn't it wonderful? With whis stylish bags you can carry all your stuff while exploring nature or walking down the promenade.
Check out our free patterns and follow us on our Facebook Fanpage and Pinterest for more creative ideas!
Seaside Handbag
This handbag is perfect for the summer, when you can put your essentials in it, wear an airy dress and go on a trip. It's easy, stunning, and you will make it in no time! You can use gradient yarn such as in this version, or make your own with stripes or solid colour.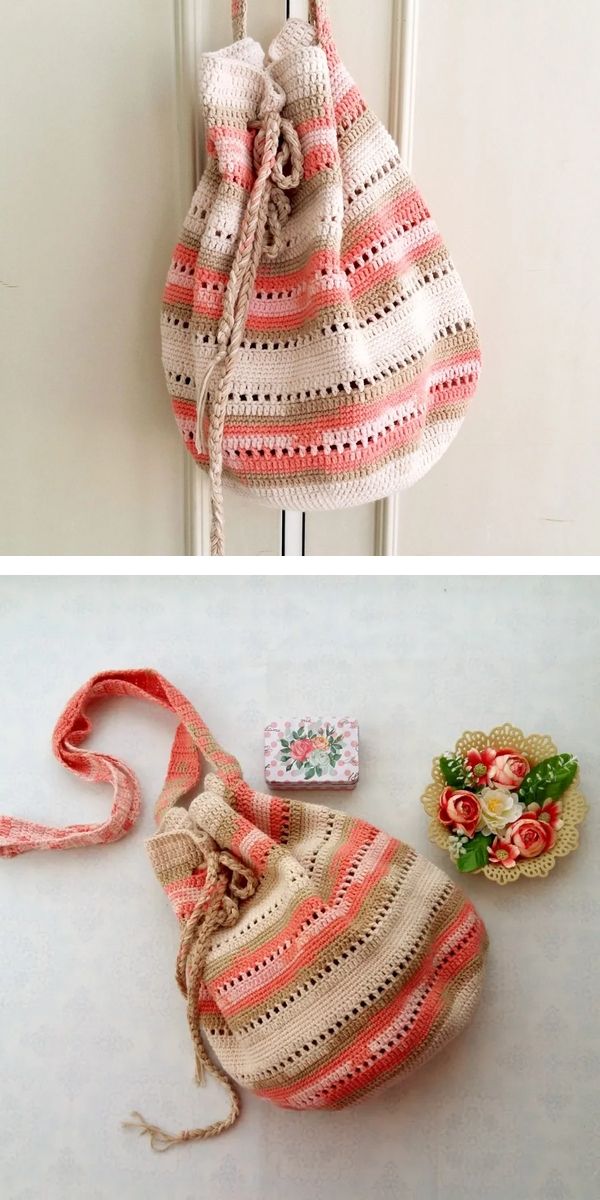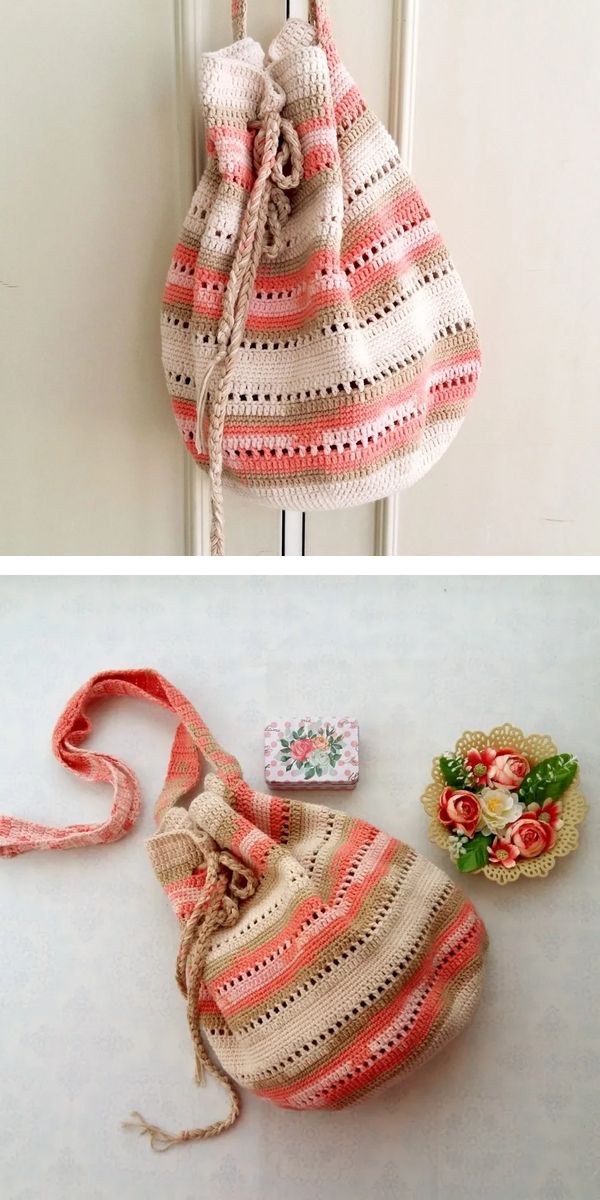 You will find the pattern here. more info here.
Advertisements

Celtic Weave Bag
This bag is soft to the touch, made of thick yarn. Looks very durable and can fit a lot of things inside.The stitch pattern adds lots of textural interest. It's a great choice if you are intermediate and want create something beautiful.
You will find this free pattern here or here.
Basket-style Handbag Paid Pattern
This handbag has a very original and inspiring shape. Square at the base makes the bag look like a soft basket. It's very comfortable because you can put it on the floor at any time and make sure this handbag won't roll over.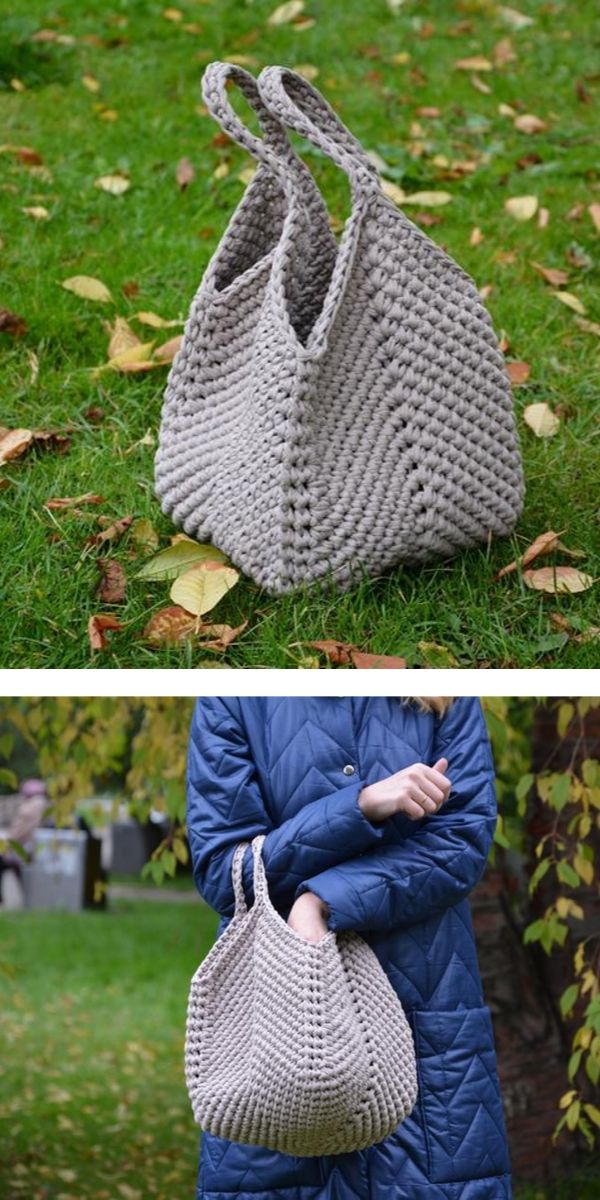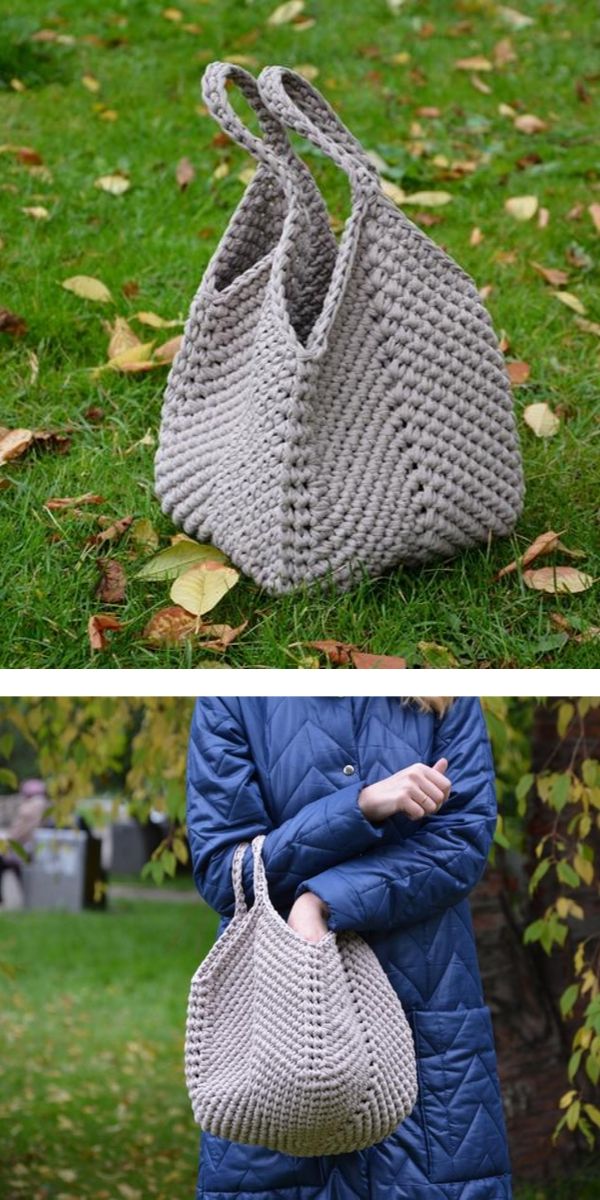 You will find this PAID pattern here.
Square Bottom handbag
This handbag looks especially wonderful when you combine many colors in it. Just look at this rainbow, isn't it wonderful? So grab a lot of yarn and make your own handbag in the colours you love. You can also make a color version for the summer, and a more subdued bag for cooler day.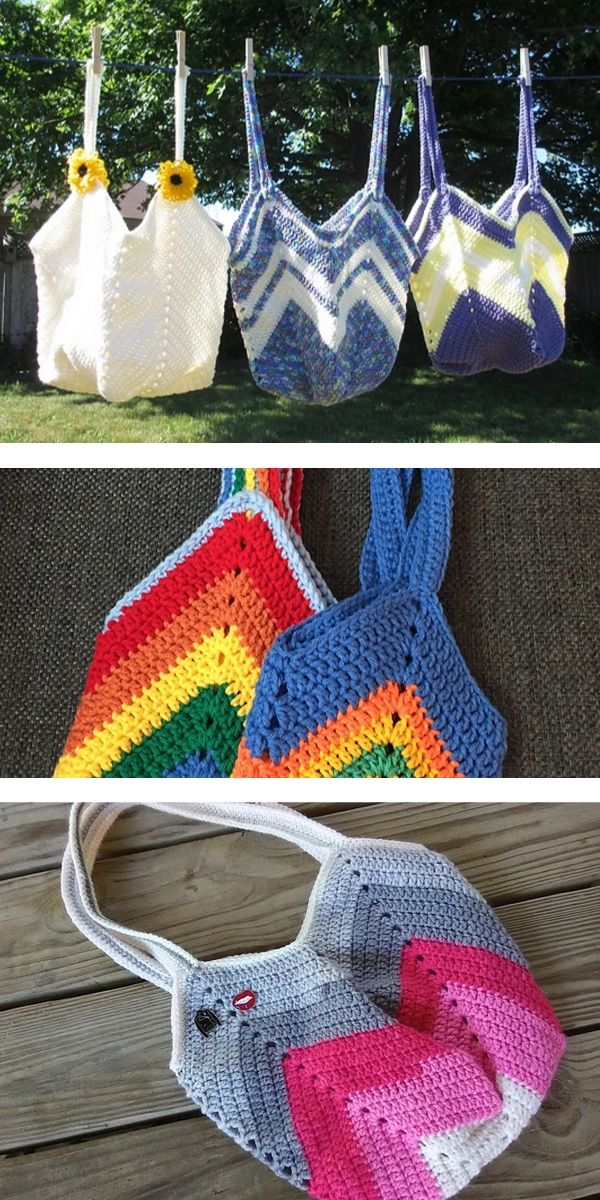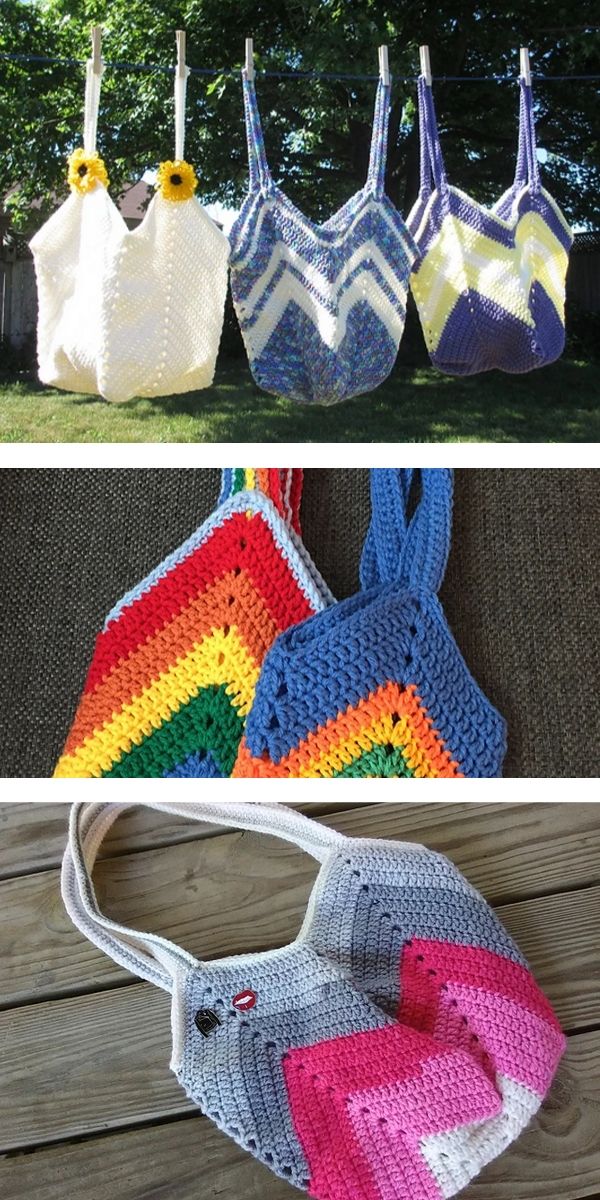 You will find this free pattern here.
Elegant charming handbag
This small bag is ideal for elegant outfits and special occasions. Thanks to timeless pattern, this handbag will suit a young student as well as a mature woman. What's more, this pattern is totally flexible and easy, so make this handbag today!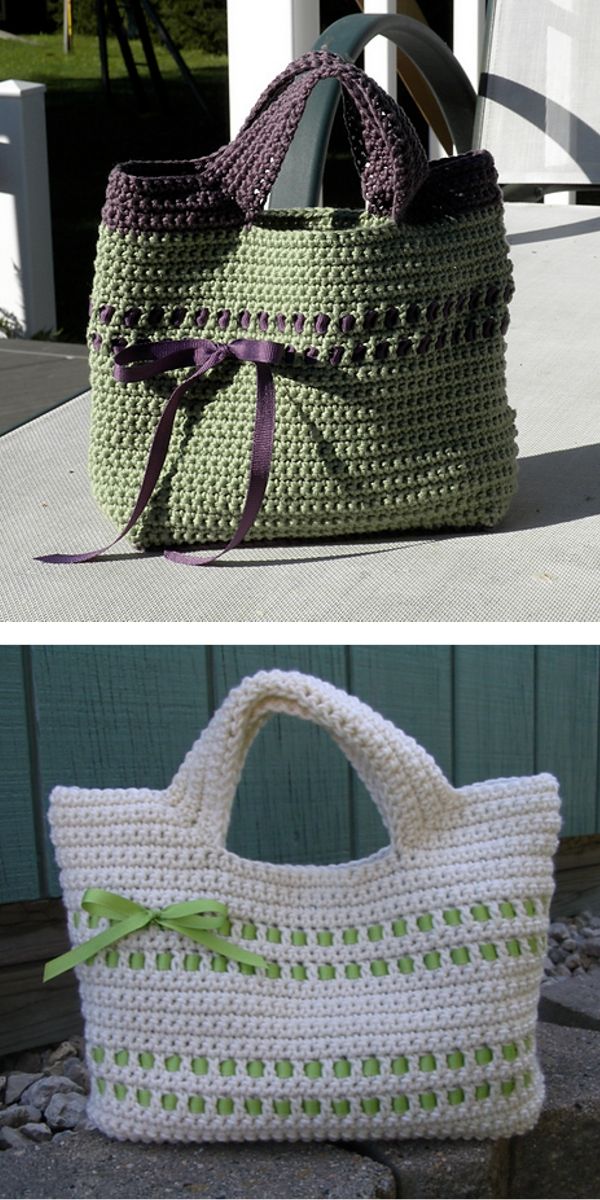 You will find this free pattern here.