Squared Waffle Pattern is something original with amazing waffle structure. There's no limit to creating these squares, so you can make them into house dishcloths, potholders or blankets from many such squares! The choice is yours, just choose your favorite pattern and create something beautiful!

Check out our free patterns and follow us on our Facebook Fanpage and Pinterest for more creative ideas!
Squared Waffle
This project is a starting point for something bigger and more beautiful. Squared Waffle is a tutorial on how to create lovely structured waffle stitch, that can be made in any size – left as small squared potholder, or worked up into big blanket or even bedspread. It's all up to you! The technique itself is for experienced beginners. 
You will find the video tutorial here. Free pattern and more info are here.

Potholder in Waffle Pattern
Do you want everything at home to fit together even when making tea or baking cake? Then you'll certainly fall in love with these beautiful Potholder in Waffle Pattern. They're so pretty that when you're not using them you can hang them in the kitchen in a visible place!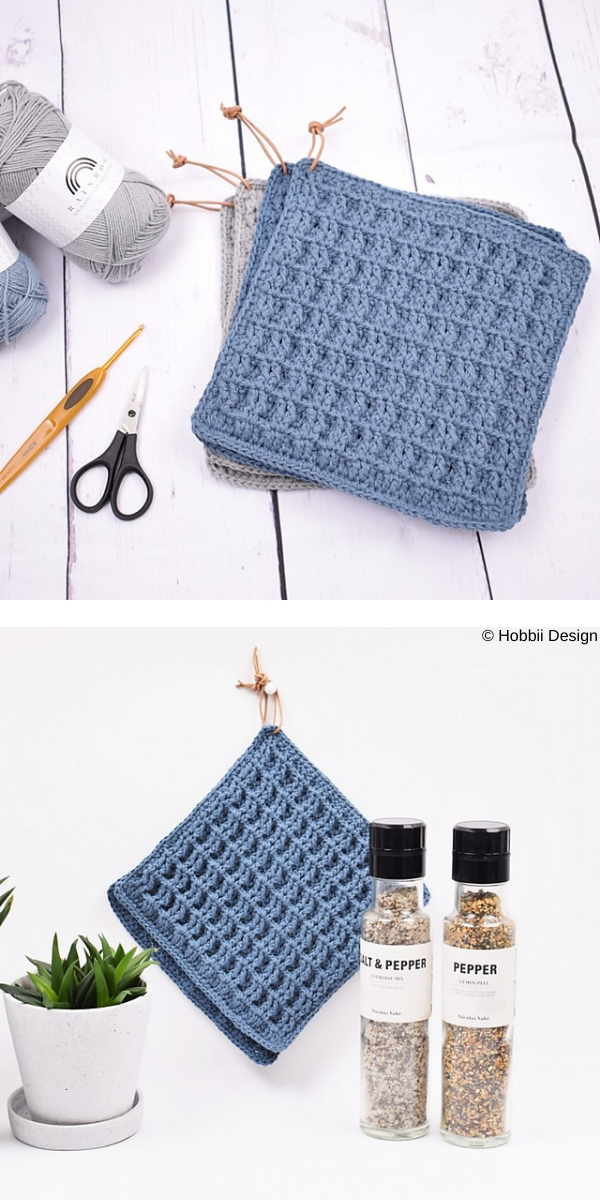 You will find this free pattern here
Waffle Stitch Dishcloth
If you love interiors where everything fits together perfectly, you'll love this idea. Cloths and aren't associated with anything pretty, but you can create a pretty Waffle Stich Dishcloths for your kitchen or bathroom, but in addition to functionality they were also a decoration!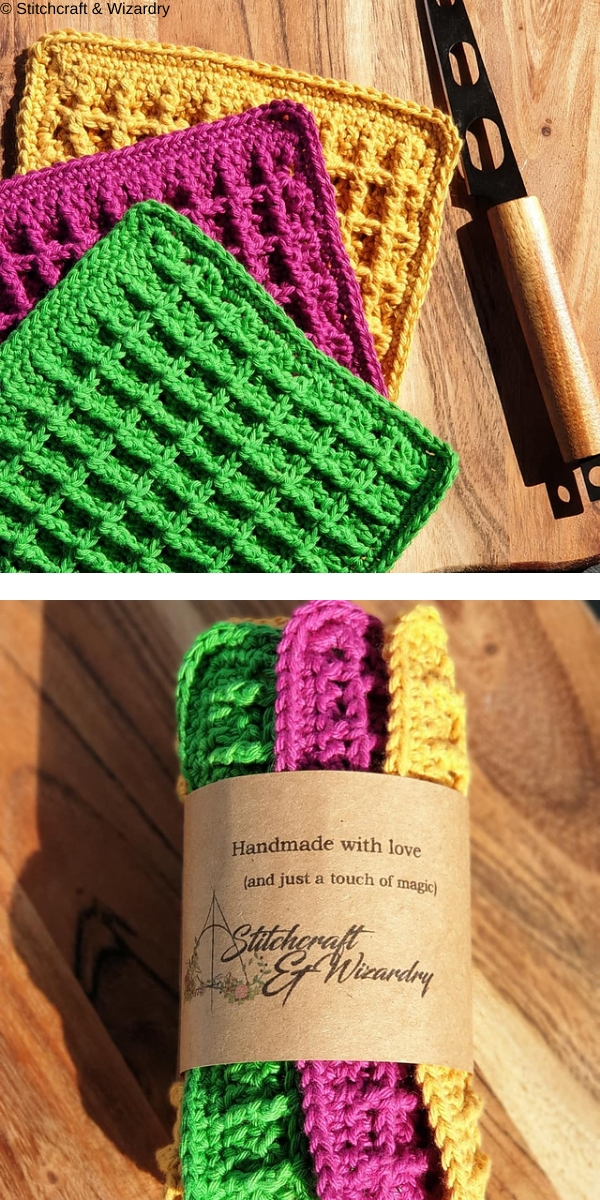 You will find this free pattern here
Waffle Rainbow
Just look at these cute Waffle Rainbow dishcloths! Aren't thay amazing? I'm sure they'll look lovely in the kitchen, especially if it's in bright colors like white. Of course you can choose another colors of the yarn, it's up to you!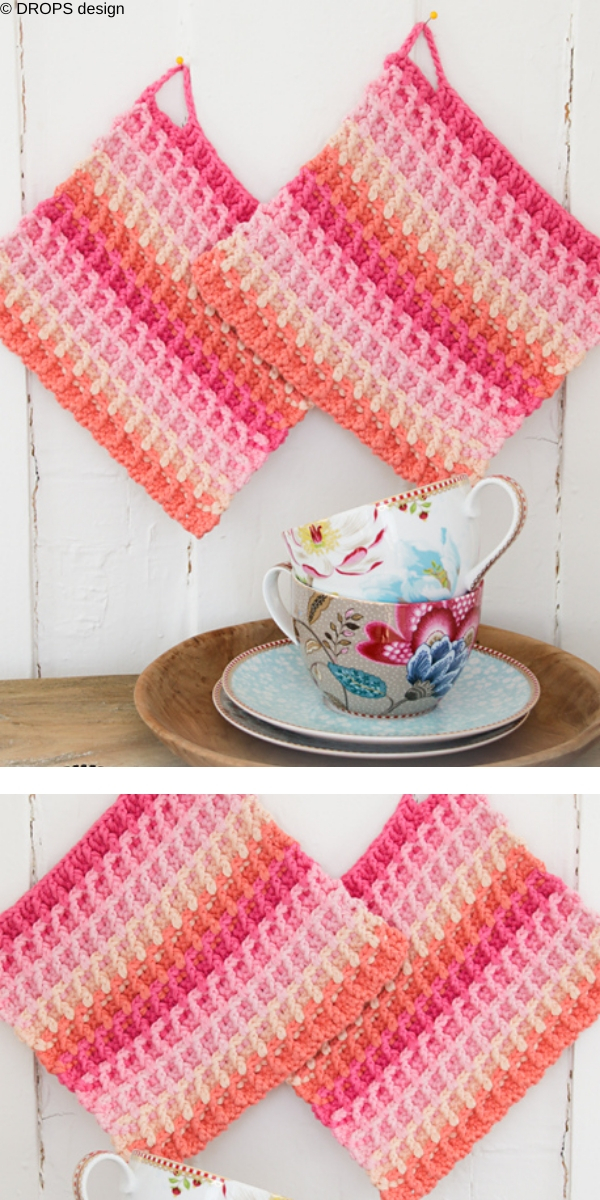 You will find this free pattern here
Waffle Stitch Washcloth
Here you can see another Waffle Stitch Washcloth that looks like a delicious waffle. What do you think about making them light brown as real waffles? I think they'll look funny and amazing! Or just choose you favoutite colour and start today!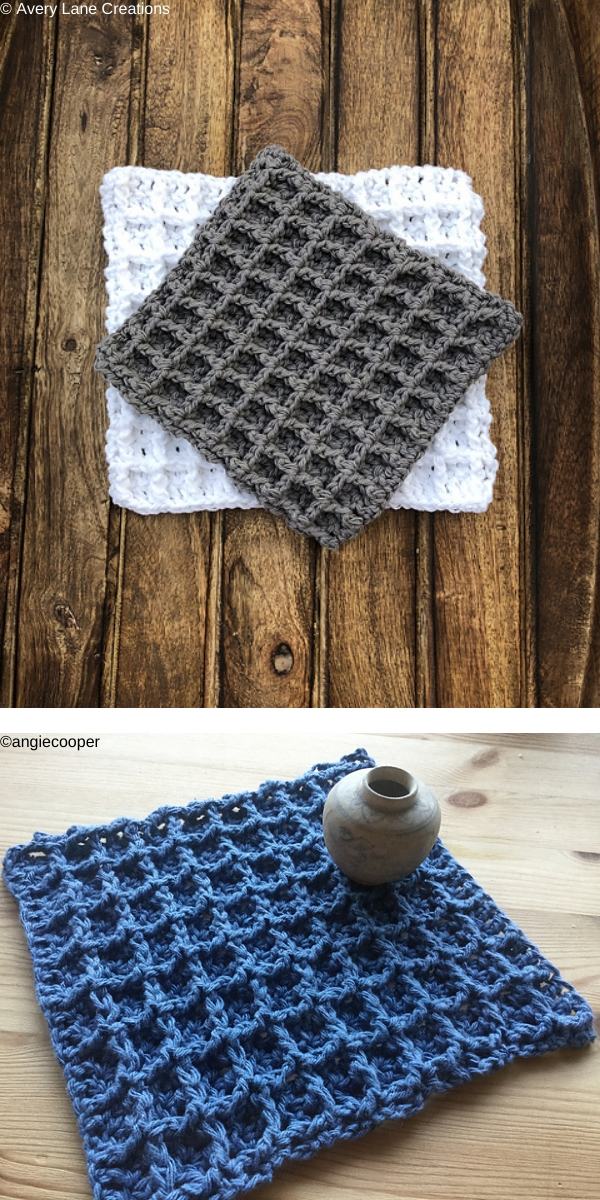 You will find this free pattern here