I really love clever stitches. They are versatile, textured and look amazing. Lovely Crochet Heart Stitch Ideas have lovely design with minimalist heart-shaped pattern, so it's perfect if you like adorable and girly patterns. What will you make? Firstly, choose your favourite colour and start today! 
Check out our free patterns and follow us on our Facebook Fanpage and Pinterest for more creative ideas!
Crochet Heart Pattern
Just look at this adorable Crochet Heart Pattern! Rows of colorful motifs create lacy openwork, that is light, airy and just interesting to look at. Try it for yourself! You can create something beautiful for your baby or just as a gift for someone you love, for example.

You will find the pattern here. 

Advertisements

Crochet Heart Stitch
This amazing and colorful patterns in spring colours looks like a garden, don't you think? The colorful heart stitch creates a solid textured fabric. You can make this Crochet Heart Stitch in the colors you see in the picture, or choose you favoutite colors! I'm sure this pattern will look beautiful anyway!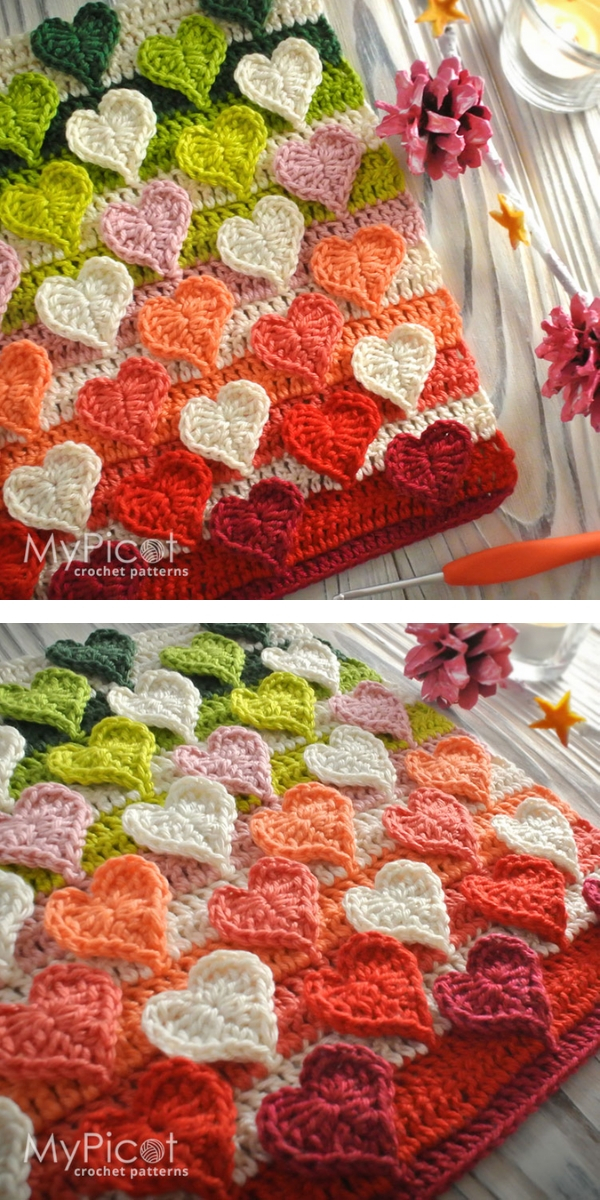 You will find this free pattern here
The Heart Stitch
This loveable stitch is totally stunning! Small and cute hearts could be a perfect pattern for lovely cushions covers, scarves or warm baby blankets. It's also a perfect gift idea for someone special, because Valentine's Day is getting closer and closer.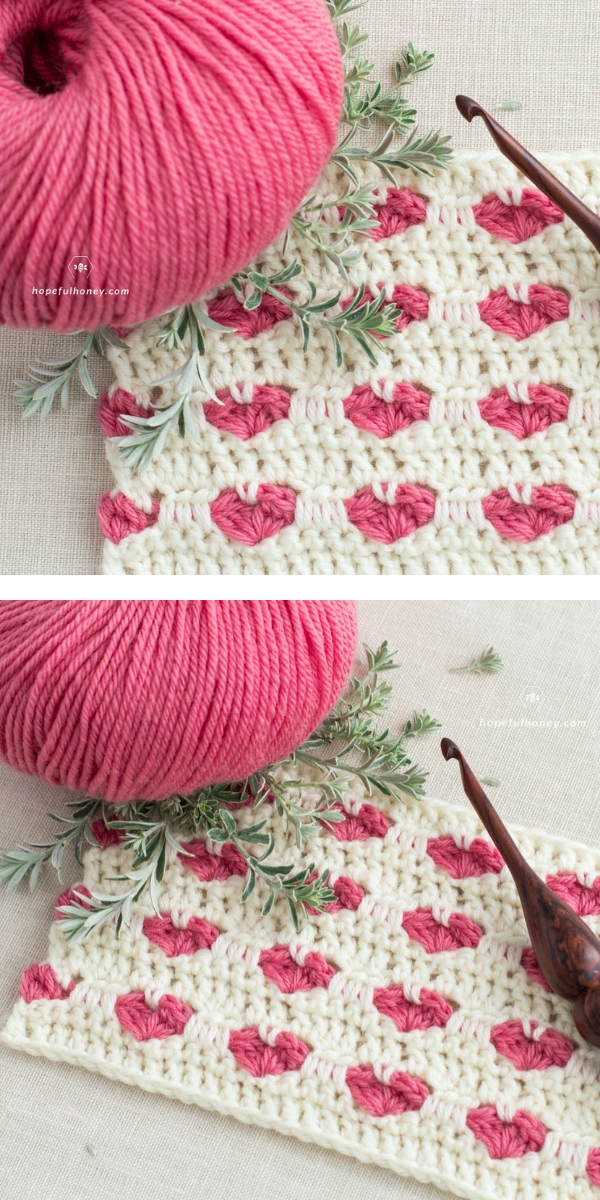 You will find this free pattern here
I Heart Granny
I Heart Granny has amazing and original design. You can use this pattern to create a table runner, bedspread, cloth napkin or whatever you want! Choose your favourite yarn colours and start today, because I'm sure that end result will delight you.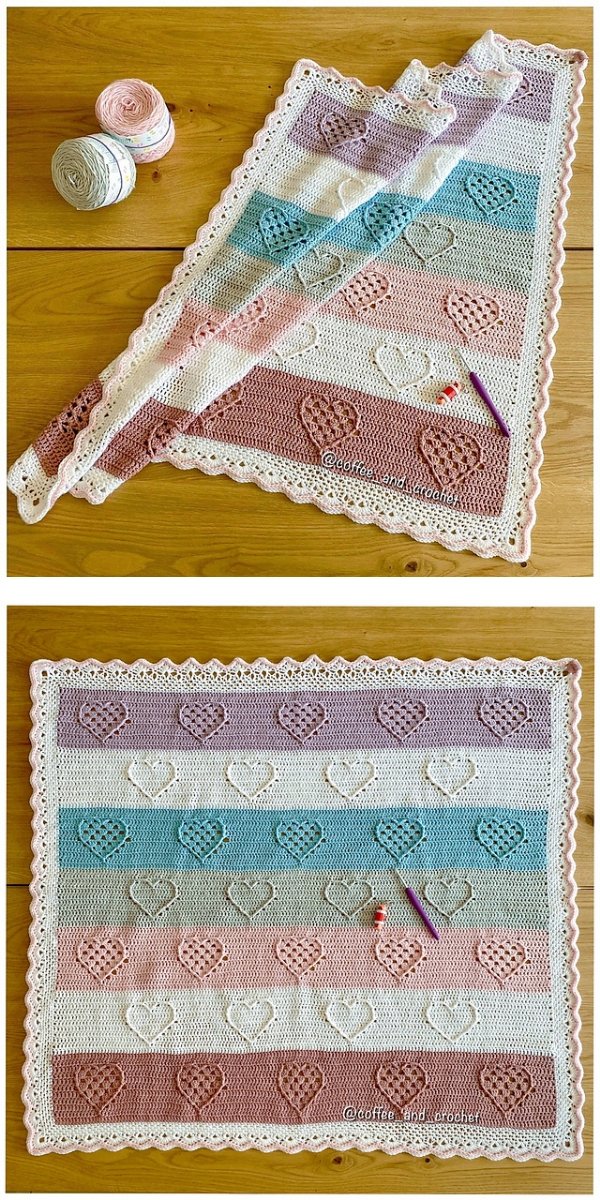 You will find this pattern here , more about this project is here
Crochet Heart Stitch
Crochet Heart Stitch with airy, small openings is a loveable pattern, that you can use in many ways. For instance, a headband made from such a heart-shaped pattern will look really beautiful. However, you can also create cushions covers, blanket or whatever you want! It's up to you.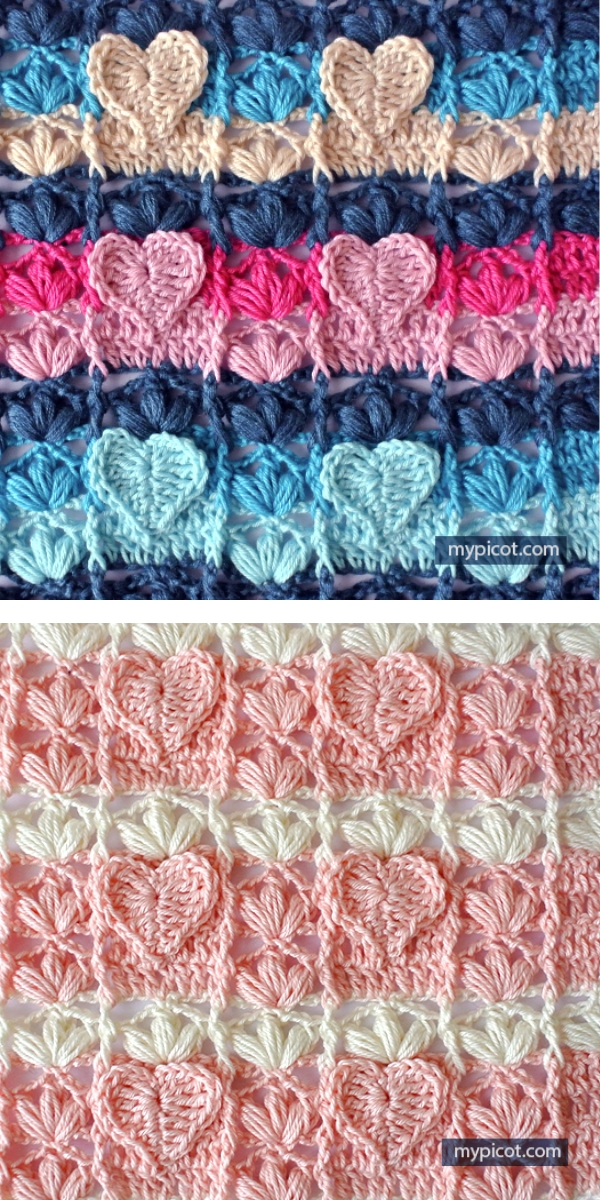 You will find this free pattern here