A warm, multifunctional blanket is something that is absolutely must-have if you have a baby. Of course, the blanket must be beautiful and charming because it will belong to your lovely children! Look at these wonderful patterns and fall in love with Lovely Knitted Baby Blankets. I'm sure you'll choose your favorite!
Check out our free patterns and follow us on our Facebook Fanpage and Pinterest for more creative ideas!
Chevron Baby Blanket
Simple designs are sometimes the best we can go for. If you are considering making a knitted baby blanket, I reccommend you taking a look at this design – Chevron Baby Blanket is simple, sophisticated and easy to make! Colorful zig-zags look great both in bold colours, as well as soft pastels.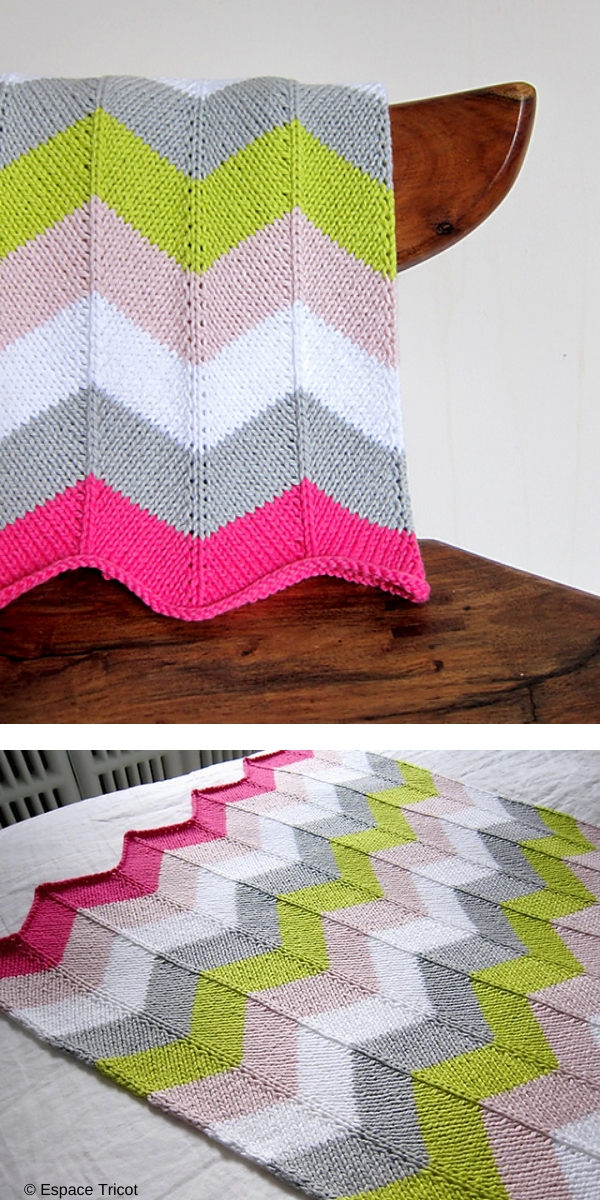 You will find this free pattern here. more info here. 

Pastel Rainbow Baby Blanket
Babies are lovely, joyful and carefree. They are still happy (okay, sometimes they cry) and cheerful. That's why a rainbow blanket is a perfect choice for your wonderful baby! This Pastel Rainbow Baby Blanket is totally amazing, and thanks to the bright but pastel colours it will look beautiful in a baby's white room.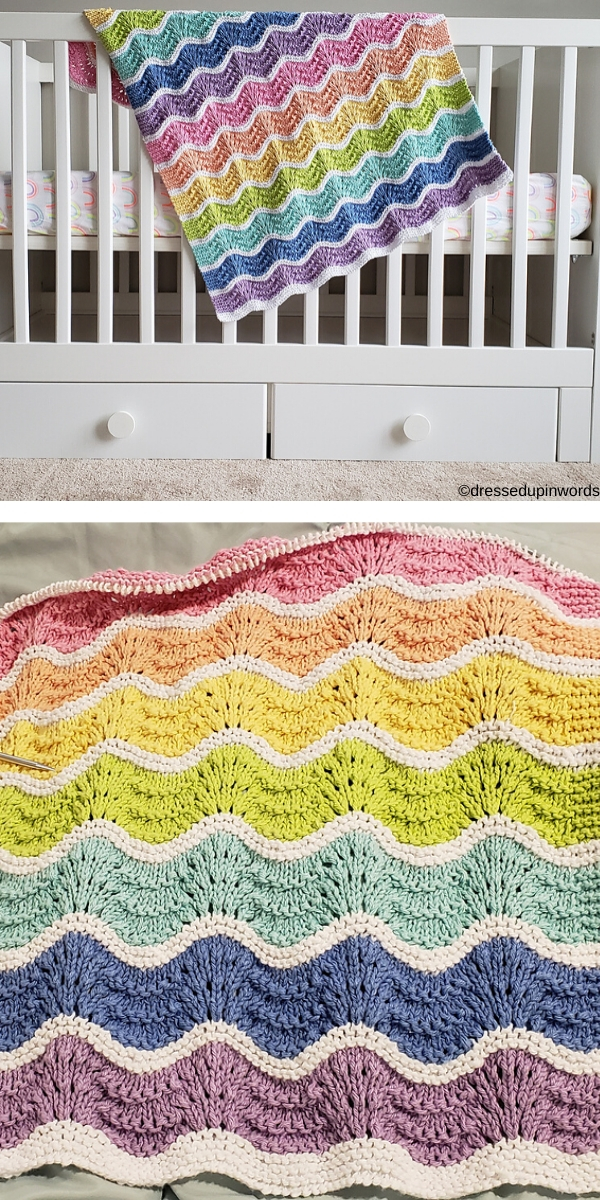 You will find this free pattern here ,more about this version is here
Ten Stitch Blanket
This pattern is perfect choice if you are looking for something specific, less delicate and vivid. Ten Stitch Blanket is a colourful spiral full of positive colours. I hope you'll like it and make this beautiful blanket for your little family member.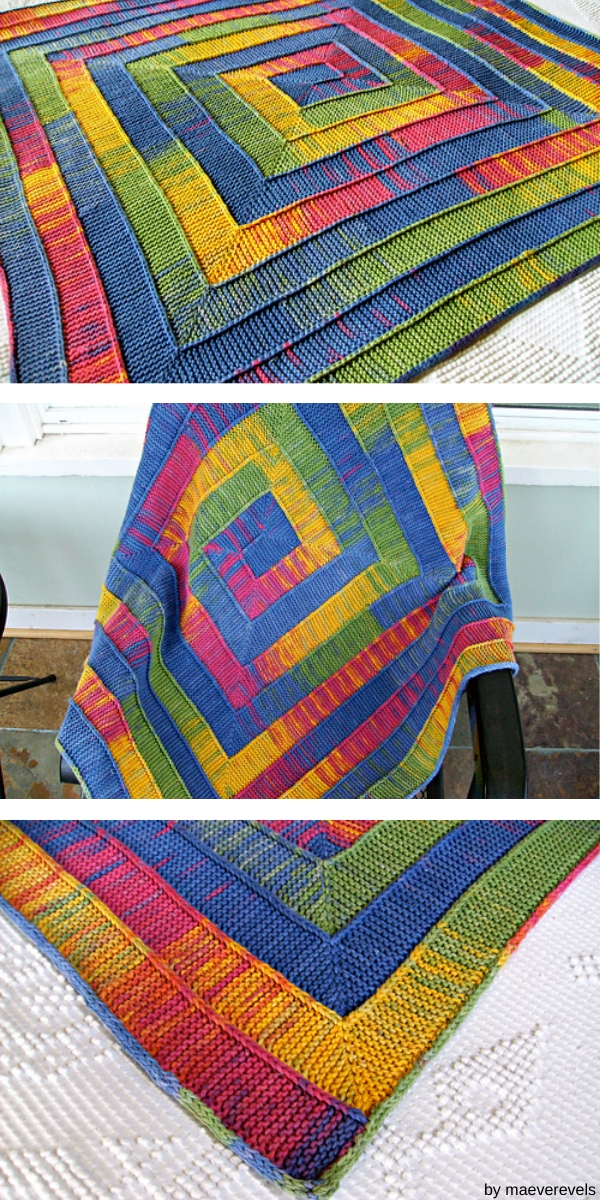 You will find this free pattern here ,more about this version is here
Vivid Square Blanket
If you love combining different and multicoloured squares into a coherent whole, then this blanket will surely amazed you. The original pattern with a floral motif is really beautiful. You can make it in the colours of a rainbow or your favourite colour scheme, for example in different shades of pink!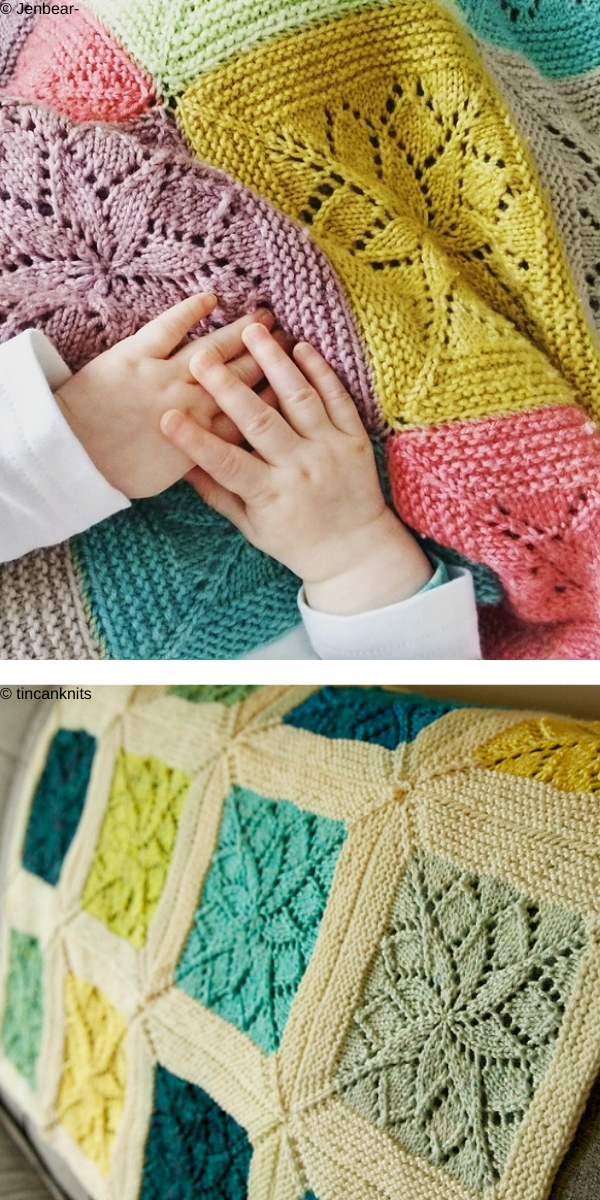 You will find this pattern here
Hachi Blanket
This pale and delicate blanket is perfect for a tiny newborn. The pale colours immediately remind me of a small baby who needs the warmth of thick yarn. What's more, pattern is very original, it looks a bit like a little honeycomb. Your baby wrapped in this blanket will certainly look as sweet as honey!