Hair scrunchies don't have to be just a boring must-have for getting your hair into a ponytail, but also a lovely addition to your hairstyle! With these The Easiest Crochet Scrunchies your hairstyle will look amazing, and thanks to the easy crochet patterns you can quickly make a lot of scrunchies. Choose your favourite colours and create beautiful scrunchies, you can also pack them nicely and give them as an original gift from the heart!
Check out our free patterns and follow us on our Facebook Fanpage and Pinterest for more creative ideas!
Velvet Scrunchies
Velvet clothes, accessories and hair scrunches are very fashionable and you can find many of them in shops. And what do you think about creating your own perfect Velvet Scrunchies? They will make you look unique and stylish.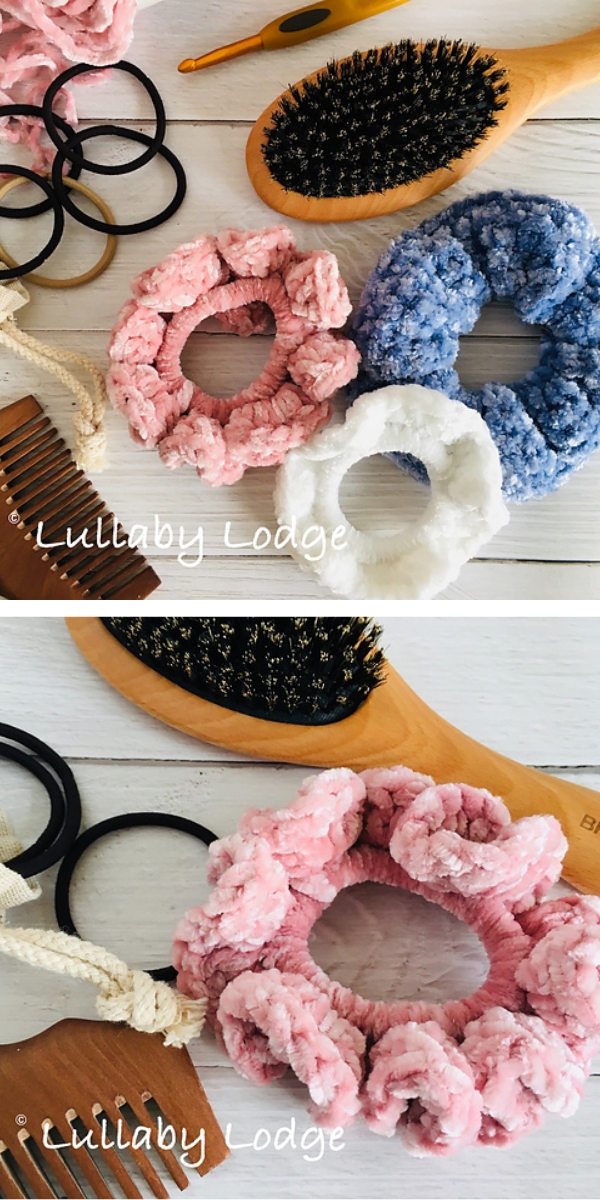 You will find this free pattern here
Hyperbolic Velvet Scrunchies
Hyperbolic Velvet Scrunchies has original shape and are a hot wishlist item. And thanks to velvet yarn, it's easy to make your own! You can make your scrunch in one favourite colour or choose multicolour option. I'm sure your ponytail will love those scrunchies.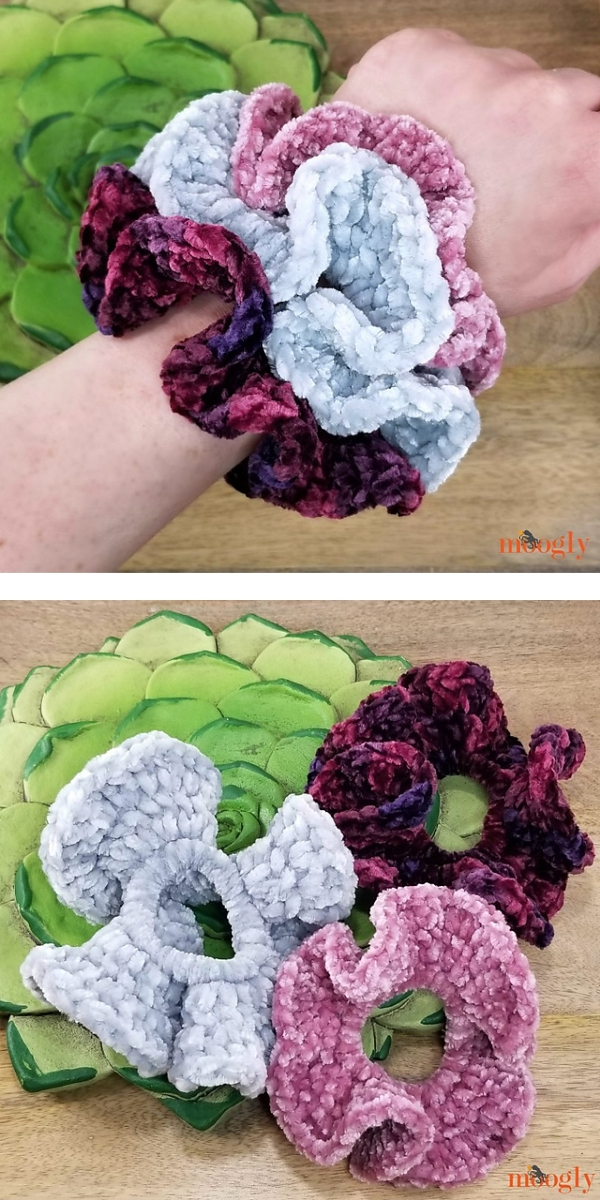 You will find this free pattern here
Funny Scrunchies
Scrunchies have made an unbelievable comeback in recent months. They were fashionable in the 80s and now everyone loves them again! Funny Scrunchies are eye-catching and fashionable, moreover they can bring something original into your basic outfit.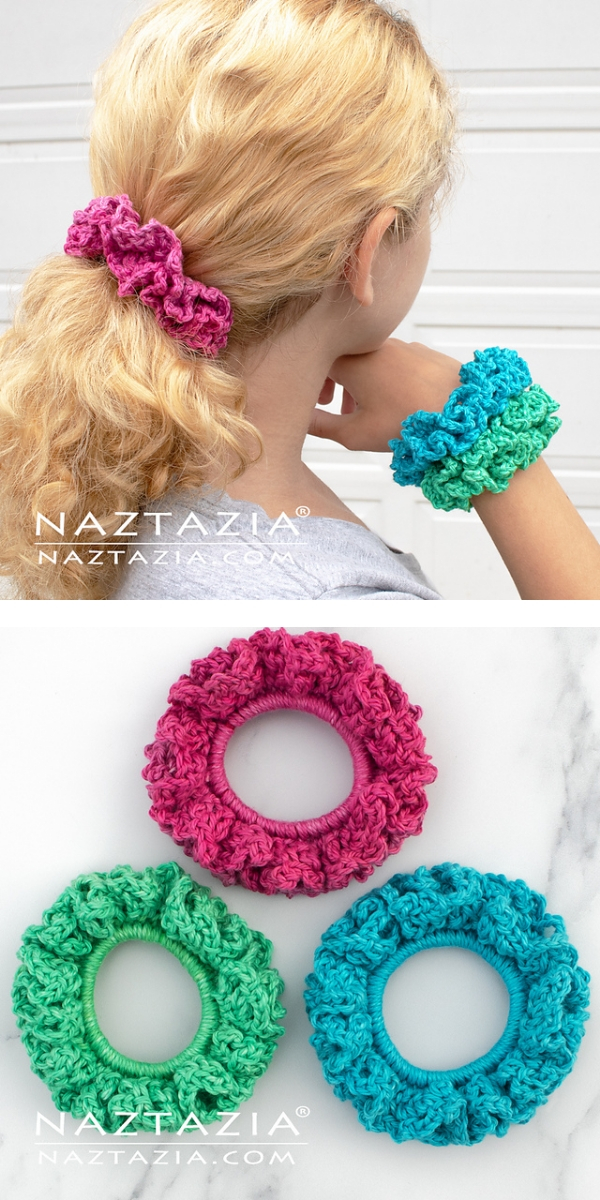 You will find this free pattern here
Quick & Easy Scrunchie
These Quick & Easy Scrunchies are super fast to make and they look really beautiful! Scrunchies in trendy colours such as burgundy, navy blue or dark green will certainly look amazing! Or choose your favourite colour and make your perfect scrunchie!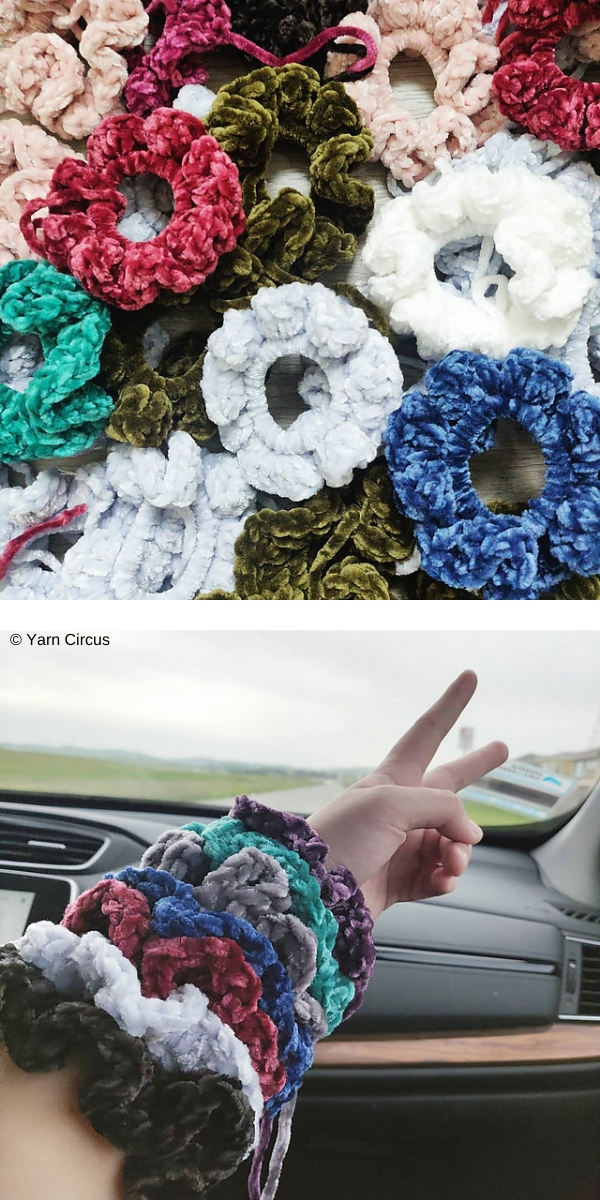 You will find this free pattern here
Super Quick & Easy Velvet Scrunchies
This pattern is amazing, and perfect for begginers, because it's super easy to make! Moreover, I completely fell in love with those pink scrunchies, because they remind me of rose petals. But of course you can make Super Quick & Easy Velvet Scrunchies in the colors you like!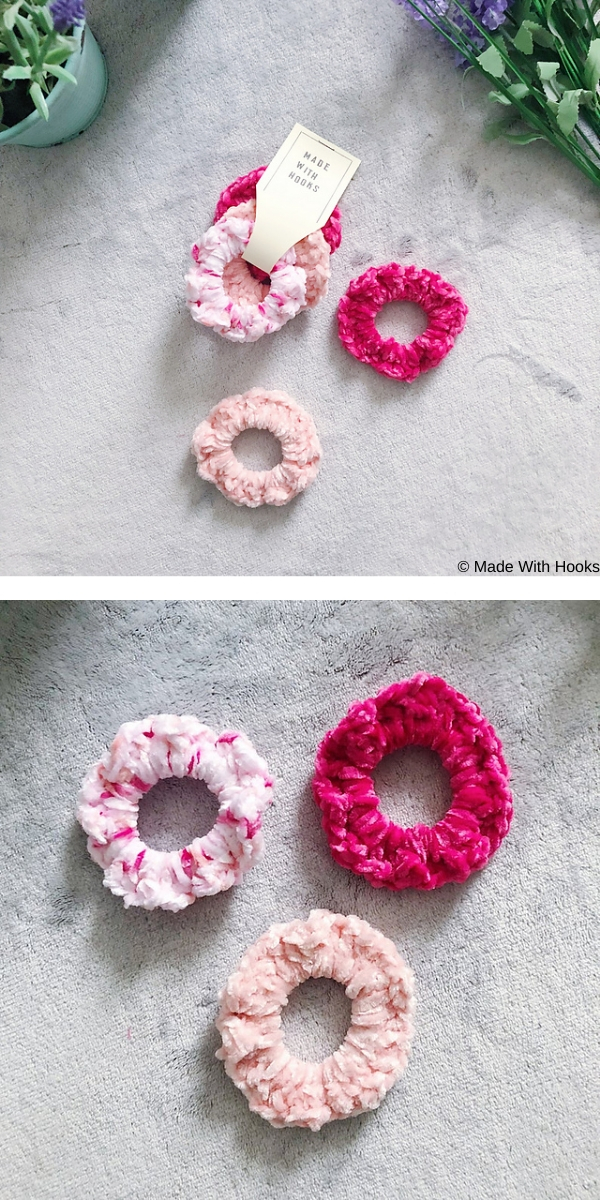 you will find this pattern here