Who doesn't love adorable patterns with heart motif? They are cute, sweet and perfect for Valentine's Day! I'm sure that The Cutest Crochet Heart Applique will warm up your heart. Just look at them and choose your favourite one, of course if they're not all your favourites! Colorful hearts or maybe a valentine version of crab or koala? Don't scroll too fast!
Check out our free patterns and follow us on our Facebook Fanpage and Pinterest for more creative ideas!
Heart Applique
Red and pink colours are the first things that comes to mind if you think of the heart. But what do you think about amazing hearts in all the colors of the rainbow? The looks positive, original and fantastic! You can use this Heart Applique for a lot of things, whatever you want!
You will find this pattern here
Smiling Face With Hearts Emoji
Emojis are now really popular thanks to social media, especially among children and young people. Pillows with emoji, socks with emoji… so it's time for a heart-shaped emoji! This Smiling Face With Hearts Emoji is super cute and of course fashionable!
You will find this pattern here
Crab Applique
Have you ever seen the cuttest crab in the world? Here it it! Heart-shape Crab Applique looks totally stunning and adorable. It will be perfect to embellish kid's blankets, clothes or whatever you want! I'm sure your child will be amazed.
You will find this pattern here
Koala Applique
What is cutter than coala? Heart-shaped Koala Applique! Just look at that cute head shaped like a heart! The Koala's nose is made from a small black heart as well. It will be a perfect gift idea for Valentine's Day if you like more original ideas than teddy bears!
You will find this pattern here
Easy Hearts
Funny and original solutions are cute, but sometimes we just need something more traditional. Then this pattern will be perfect! Classic and charming Easy Hearts in typical love colours are really easy to make, so it won't take you long to make them!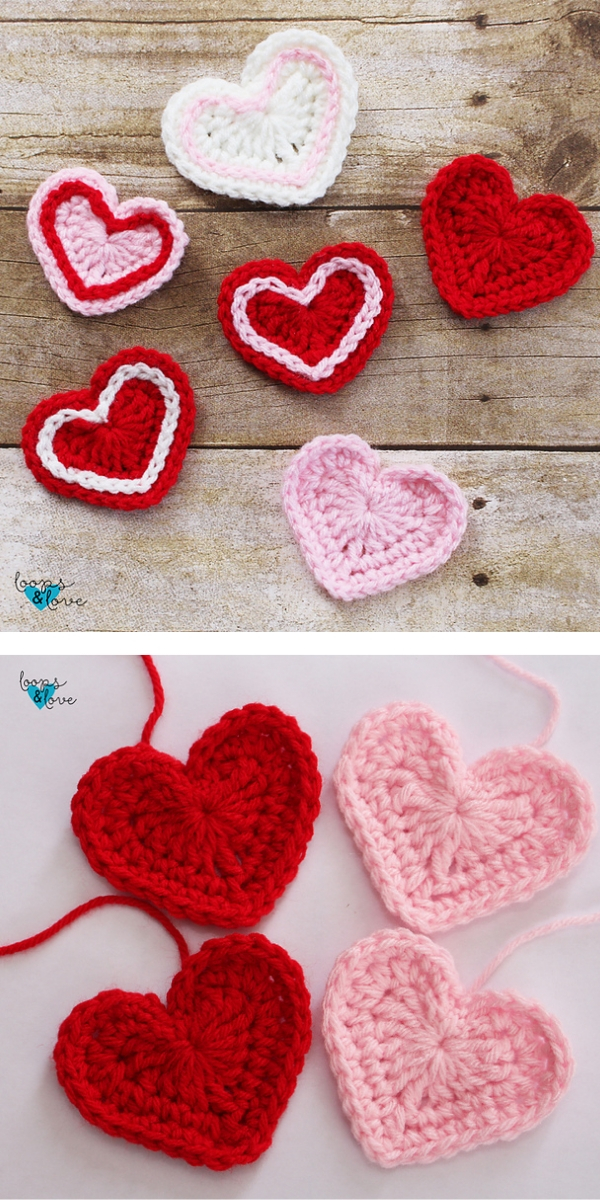 You will find this pattern here