Everyone sometimes wants to do something new and original than another child's dress or colorful blanket, right? That's why today we will show you something totally stunning and original – realistic and charming Lovely Plush Animals! Choose your favourite animal and start today, or create a whole zoo!
Check out our free patterns and follow us on our Facebook Fanpage and Pinterest for more creative ideas!
Rhino Baby
Designed by Claire Garland
You won't believe that this cutest knitted rhino baby is easy to make, and a free knitting pattern is available. But it is true! The knit toy pattern includes even a free tiny jumper pattern! So you'll dress your rhino in a cozy sweater too.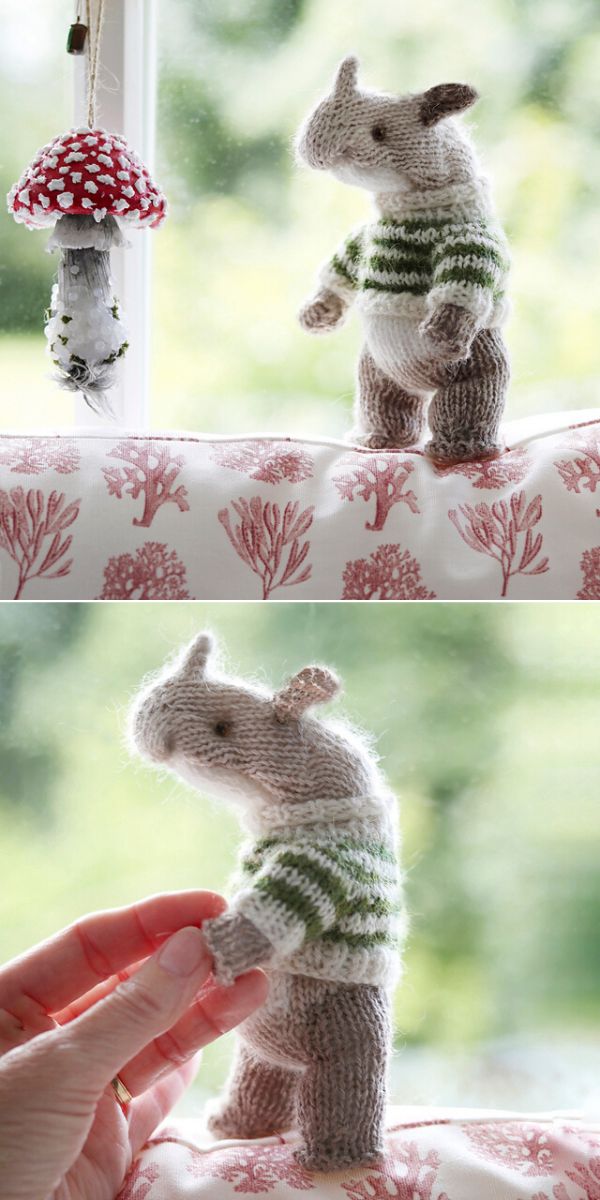 PHOTOS by Claire Garland / Ravelry.com
Find the original free pattern on Ravelry.
Ferdinand Pig
Designed by Dana Drauschke
This cute knitted pig is a perfect interior toy for your home. It resembles a little sailor, and you can add the lighthouse close by for a special vacation mood. Ferdinand is knitted in stocking stitch in the round and forms with sewing. Excellent project to try!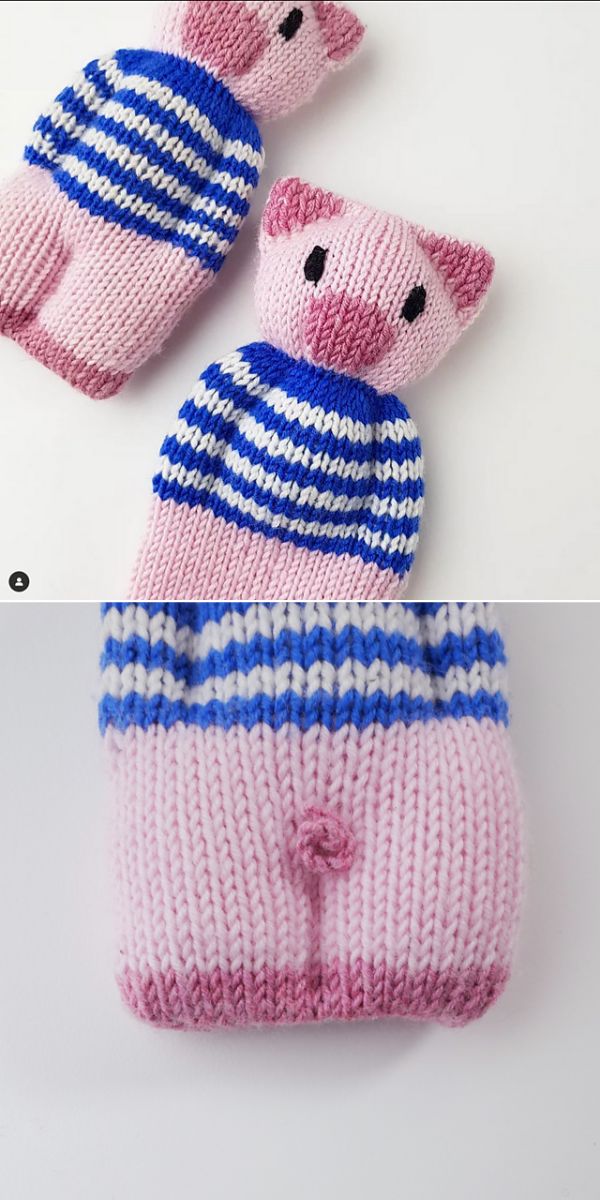 PHOTOS by Dana Drauschke / Ravelry.com
Find the original free pattern on Ravelry.
Koala Free Knitting Pattern
Just look at this lovely Koala, isn't he adorable? Just look how soft and cute he is, I'm sure this koala is perfect for cuddling! Start today and create your lovely plush friend. White shagged yarn looks like charming realistic koala fur.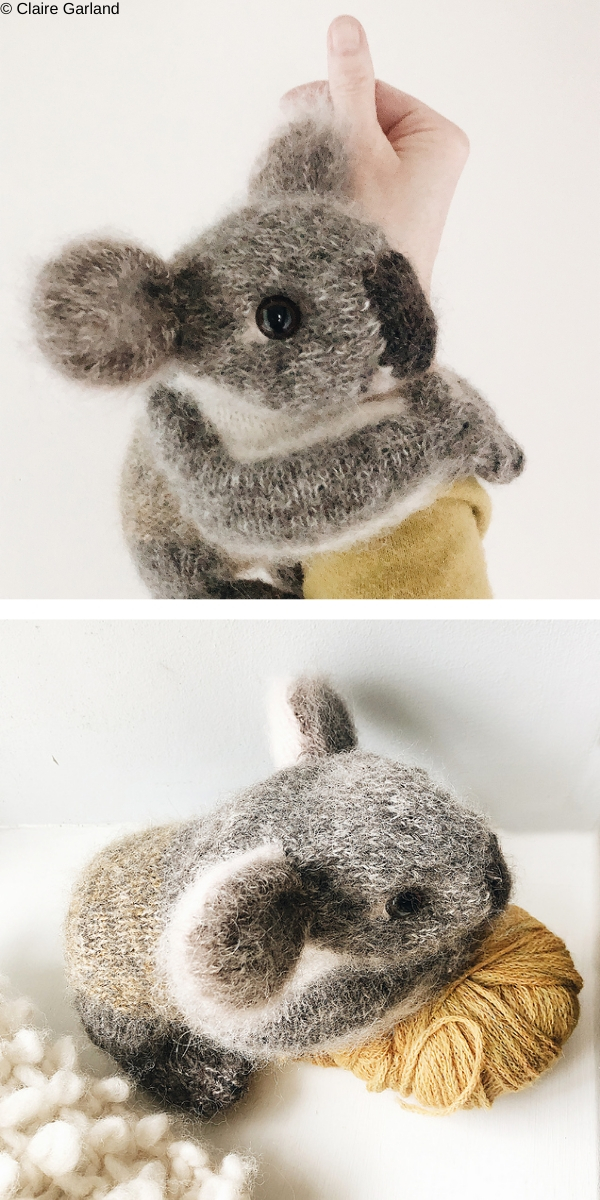 You will find this free pattern here
Bodil the Elephant Free Knitting Pattern
This adorable Bodil the Elephant is perfect for a child's bedroom or nursery. Moreover, it could be a great gift idea. You can go up in needle size and change colors if you want, so just take your favourite color and make this adorable elephant today.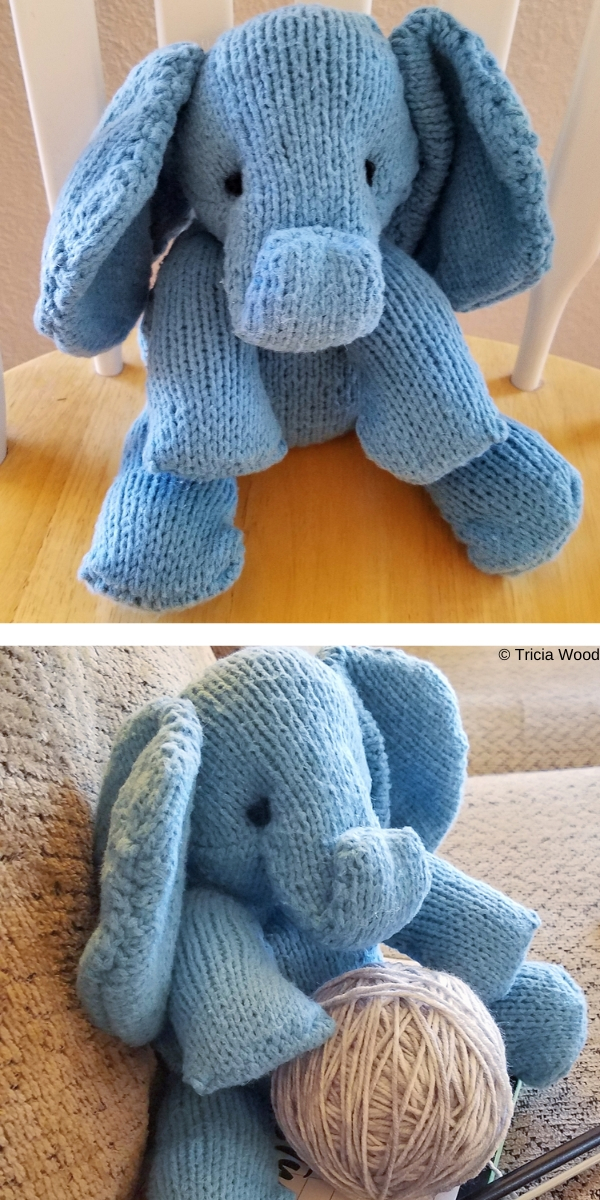 You will find this free pattern here
Lamb & Pup Free Knitting Pattern
These two characters are very similarly constructed but in the end, turn out quite different indeed! Lamb & Pup plush animals are super cute and inseparable, so make both of these friends.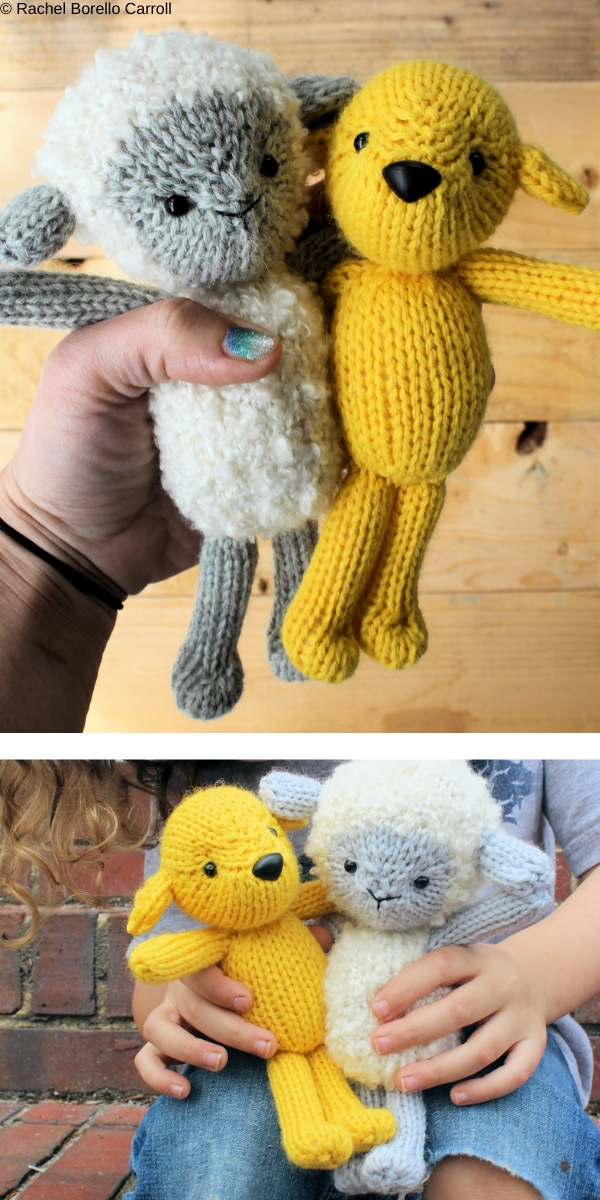 You will find this free pattern here
Bunny Free Knitting Pattern
Create this adorable bunny with pink jacket and make your child happy! Cute Bunny will be a perfect gift idea for your small family member or just as a decoration in your house. You can also choose another color if you want, it's up to you!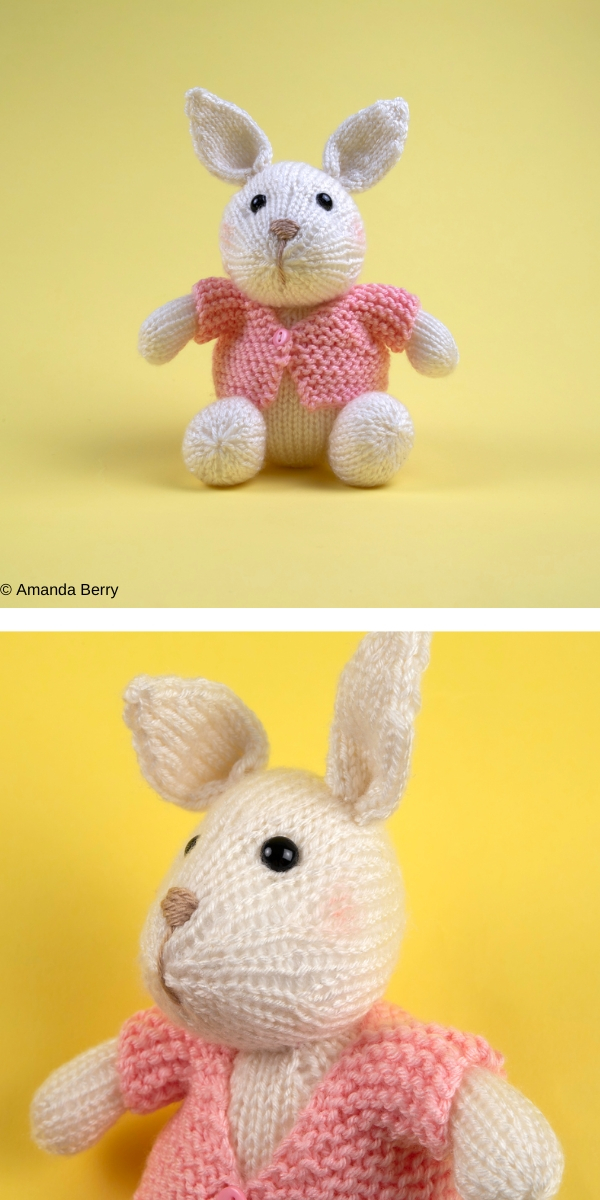 You will find this free pattern here
Peter Rabbit Knitting Pattern
I don't know about you but I associate this Peter Rabbit with Alice in the wonderland, especially when surrounded by the garden.This adorable outfit is a quintessential little blue coat with brass buttons, I hope you like it!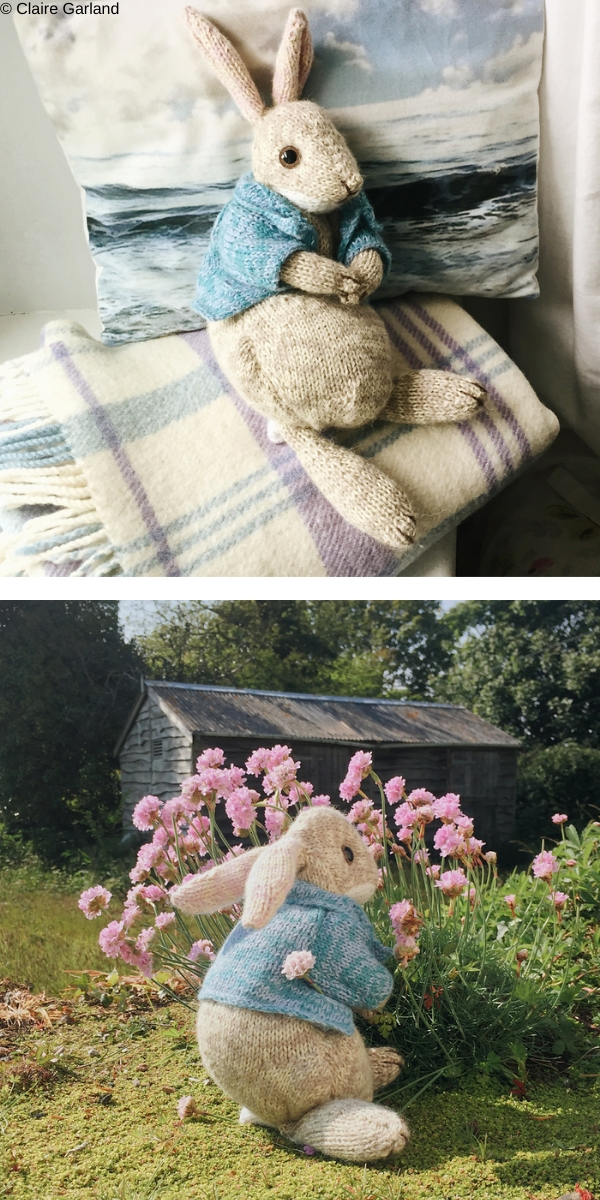 You will find this pattern here