Everybody loves tiny cute little hats, right? They're cute, and they look beautiful on tiny little baby heads. What's more, Earflap Baby Hat protect children's heads, so it's perfect opportunity to create such a beautiful hat for your baby! Choose your favourite pattern (or more than just one pattern!) and create this cute and tiny Earflap Baby Hat today!
Check out our free patterns and follow us on our Facebook Fanpage and Pinterest for more creative ideas!
Garter Ear Flap Hat
Knitted Garter Ear Flap Hat comes in all sizes. Isn't it adorable with the small tassel at the top? It's made using simple garter stitch, so it's easy to make even for beginners. I hope you'll fall in love with this lovely hat and create it quickly for your little family member!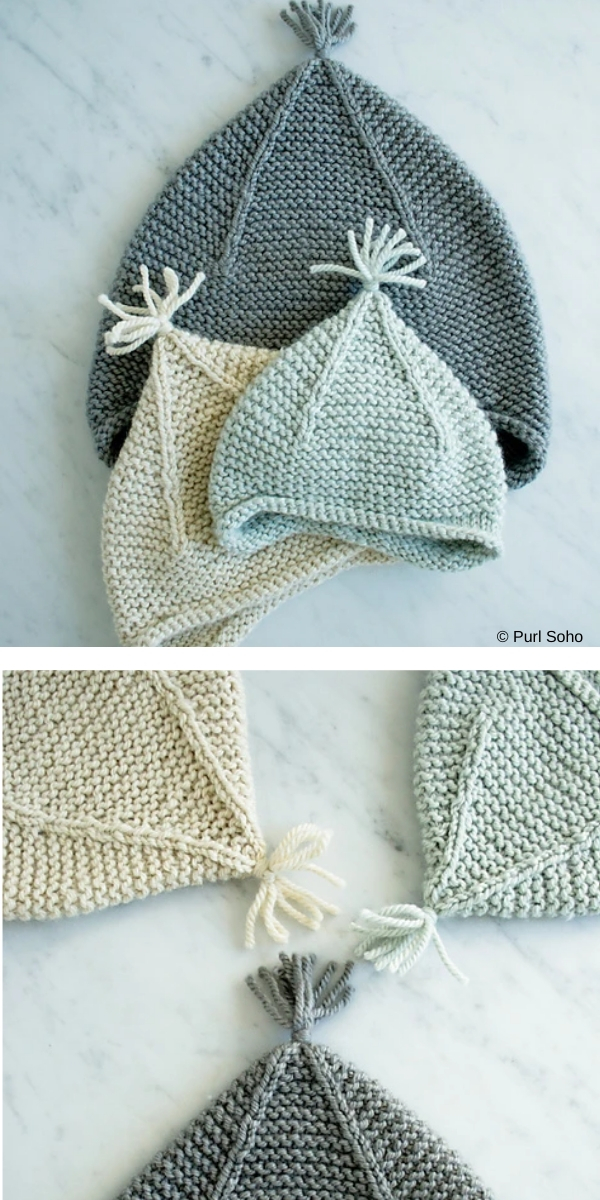 You will find this free pattern here. more info here.

Advertisements

Grit Baby Hat
Little babies in pompon hats look even more lovely, so I love patterns like this one. I hope you love them too! Create a Grit Baby Hat in your favourite colour and remember to sew the pompom on top of it! This hat will make your child feel comfortable and cosy, moreover it looks amazing!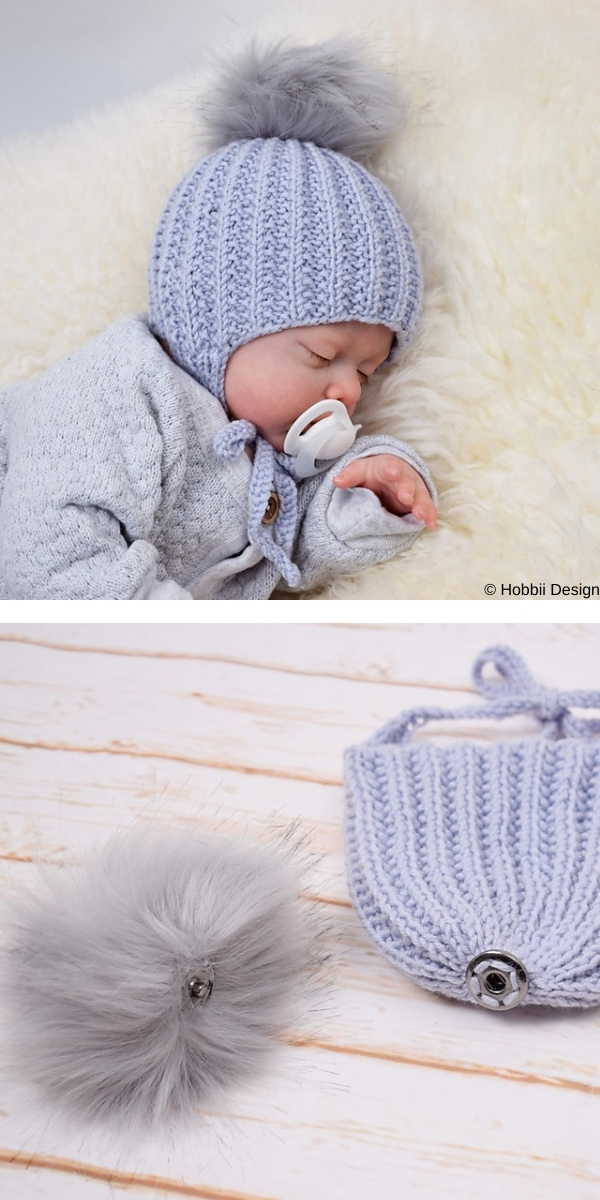 You will find this free pattern here
I Heart Cables
This Cabled hat with pompon is really amazing! Perfect for cold winter days, cap will protect your children's head and ears, and looks like it's from a fashionable shop! I'm sure your child will love this I Heart Cables hat with a beautiful pattern!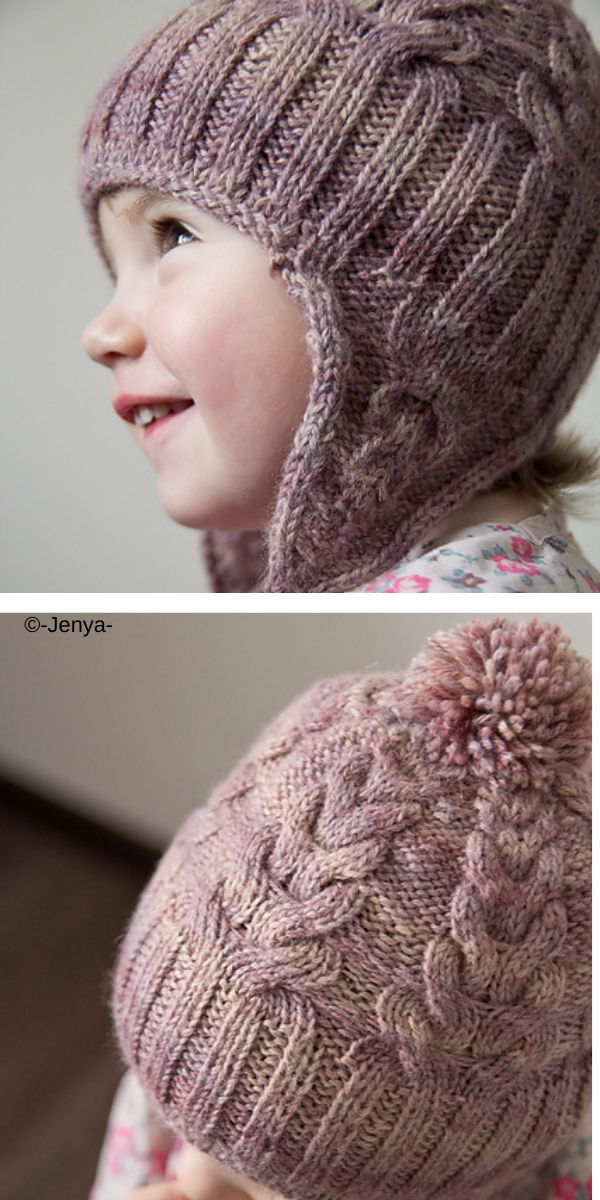 You will find this free pattern here, more about this project is here
Top-Down Ear Flap Hat
Top-Down Ear Flap Hat is pretty simple and amazing. This pattern is available in baby, child and adult sizes, so you can make one tiny cap for your little child and one for yourself, isn't that great? Choose your favourite colour and make this cute earflap hat today, because it's really beautiful!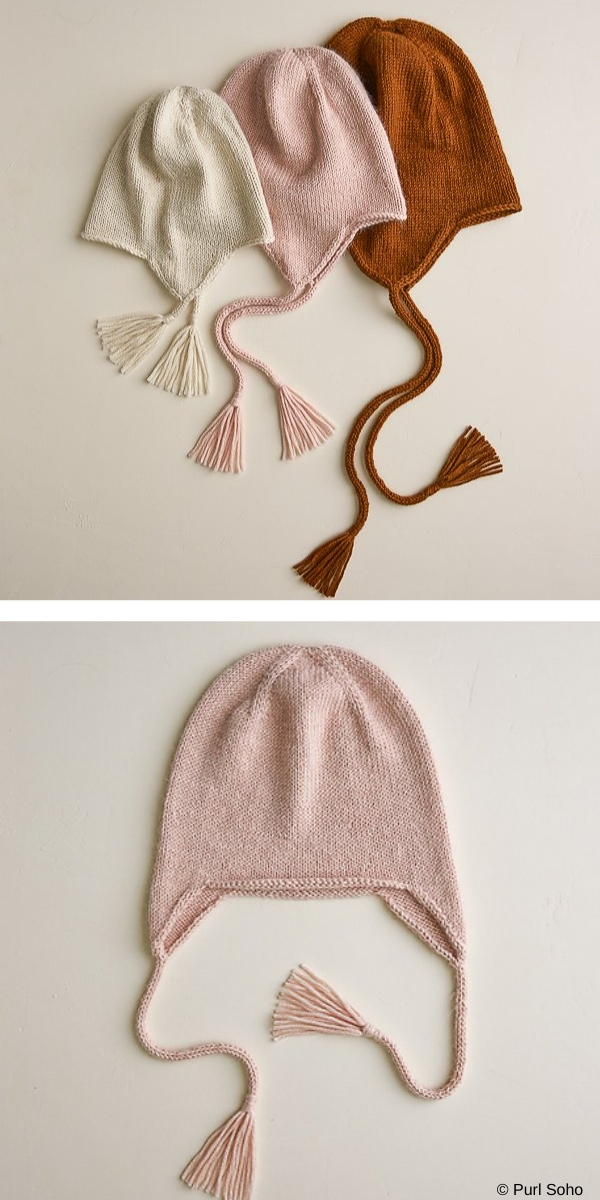 You will find this free pattern here
Shoots-n-Ladders Hat
Shoots-n-Ladders Hat is unisex hat with a cable pattern, that gives the hat a beautiful and original texture. You can create this hat in girly colour, or create it for your little boy. In addition, you can sew a funny pompon on the top. I'm sure I'll encourage you by saying that this pattern is getting really fast!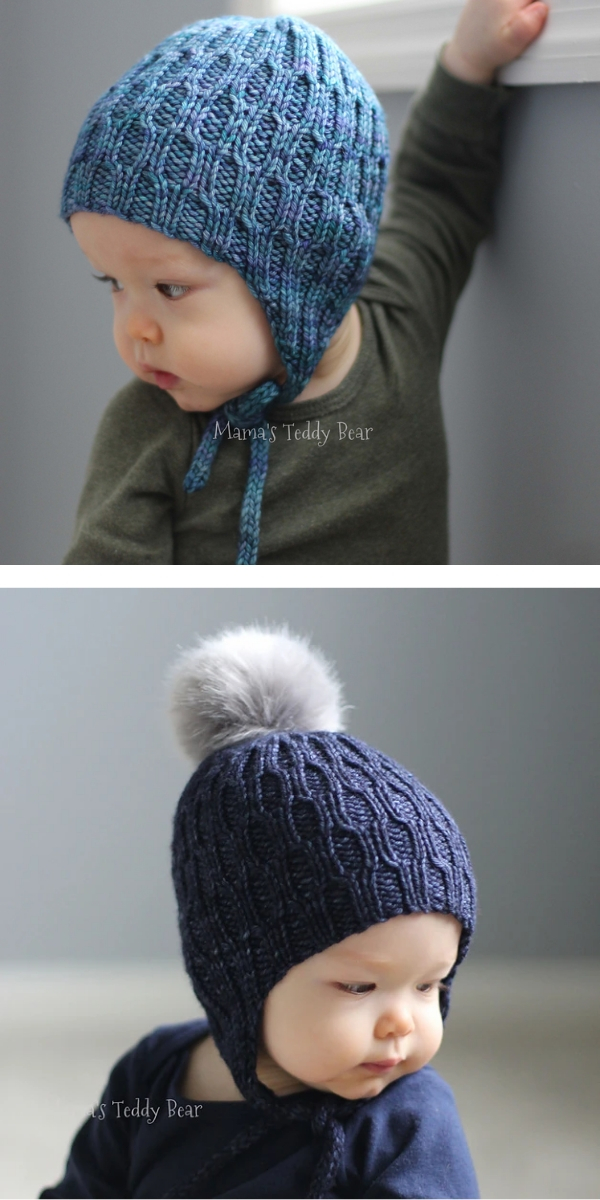 You will find this pattern here, more about this project is here