Christmas in a few days' time, so it's the perfect time to grab a yarn and make a beautiful and Funny Christmas Hats between cooking and packing gifts, don't you think? It's not only a great gift for the whole family, but also a perfect addition to your family Christmas picture, for example. If you already have enough usual red hats with pompom, you will surely like these original proposals!
Check out our free patterns and follow us on our Facebook Fanpage and Pinterest for more creative ideas!
Elf Hat
This lovely Elf Hat is a great gift for your children or other small family members! I'm sure children will be delighted and they will wear this lovely Elf Hat with pleasure! Create this lovely hat, add the bells and enjoy Christmas!
You will find this free pattern here
Bobbles and Stripes Santa Hat
This Bobbles and Stripes Santa Hat is a perfect choice if you want create something fund and special. Pattern is available for both children and adults, so you can make this amazing hats for whole family! I hope you enjoy it!
You will find this free pattern here
Velvet Santa Hat
What do you think of a soft Santa Claus hat made of velvet? Super soft to the touch with elegant look. It's a great alternative to a regular cotton Santa Claus hat. Choose your favourite colour – red or, for instance, burgundy and create this beautiful Hat!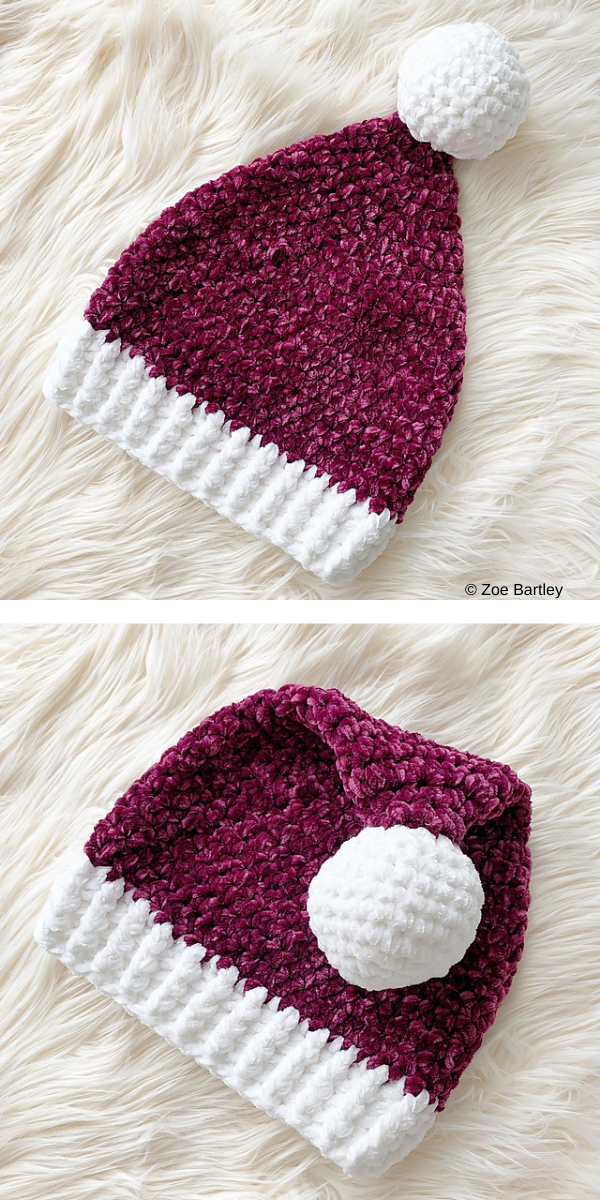 You wil find this free pattern here
Fancy Santa Hat
This warm Santa Hat isn't just typical hat, because it has two functions! It can be a Santa hat, but it can also be an ear warmer. When you remove the part with the pompom, it will turn into a Christamas earband. I love such surprising functionalities, I hope you too!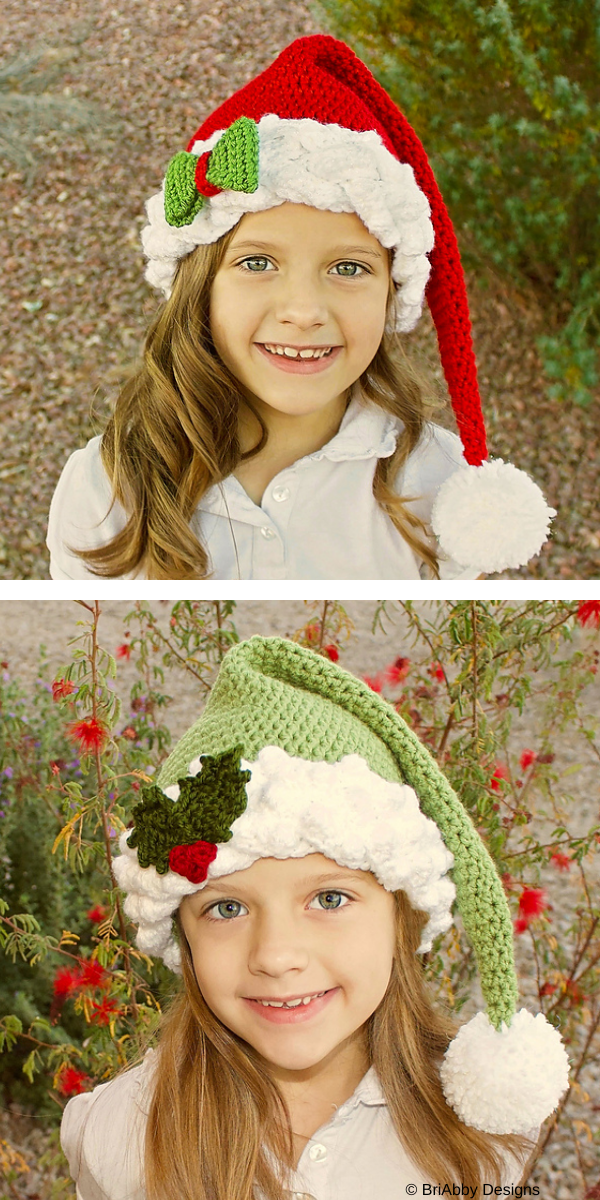 You will find this pattern here
Santa's Stocking Cap
Just look at this cute Christmas cap with small reindeer, isn't it wonderful? Such cute extras make an ordinary Santa's hat turn into something special! Make this beautiful cap and give it as a Christmas gift to someone you like!
You will find this pattern here