12 Interesting Amigurumi Ideas
Tiny amigurumi toys come from Japan. Even if you've never heard the name, it's not hard to guess.
The phrase "amigurumi" literally means "knitted-wrapped." Accordingly, they are knitted or crocheted and then filled with filler. Traditionally, amigurumi are cute tiny animals or people, but not necessarily. There are inanimate objects — ice creams, cupcakes, flowers, usually also with a friendly face.
Where did amigurumi come from?
It isn't easy to trace the history of amigurumi toys. But we can definitely say when they became most common. Do you know Hello Kitty? It was "born" around the 1970s, and a boom in amigurumi arose. Kitty, the cat, became the "leader" of the "kawaii" movement (familiar word, huh?). "Kawaii" toys — that is, cute, pretty, charming, causing a desire to take a nap, immediately appeared in large numbers in the rooms of both young sensitive girls and quite serious adults.
If you also like miniature toys, you can create these yourself as long as you know how to crochet or knit. True, those who are equally proficient with both tools believe that it is easier to crochet amigurumi because it is more convenient to work. So, here we'll stop on the crochet technique.
What do you need to make amigurumi?
As we have already said, the amigurumi technique allows the use of knitting needles and a hook. The hook is usually no larger than a "two," and knitting needles — a maximum of No. 3. Naturally, you need the yarn. Usually, you can find specific amigurumi yarn from various producers. And you need fillers for stuffing. It shouldn't be a fabric because it won't keep a beautiful shape.
In addition, a beginner will need a graph, written pattern, or video tutorial. Here I have collected 13 different ideas with free amigurumi crochet patterns. You will find something interesting for yourself!
So, are you ready to crochet amigurumi? Believe me, you will succeed!
1. Fun Halloween Amigurumi Patterns
It's big fun to create amigurumi witches, pumpkins, and ghosts to decorate your home for Halloween. Halloween toys can also become a good start-up idea, and you can sell them on various city fairs, marketplaces, or social media. And they are perfect gifts for your friends, neighbors, relatives, and others you want to share a festive mood with. Here you'll find some Fun Halloween Amigurumi Patterns.
2. Pocket Crochet Amigurumi Ideas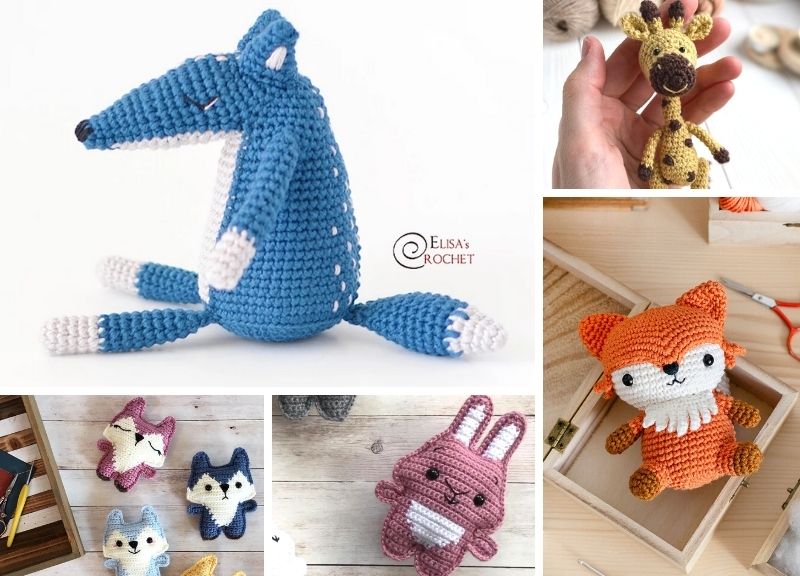 The Pocket Crochet Amigurumi Ideas is a selection of tiny toys you can take everywhere. They are perfect for keychains, trinkets, or fun decor for a car mirror. Children love them too. It's cute to handle pocket animals on their backpack to show their individuality.
3. Straight from the Garden Amigurumi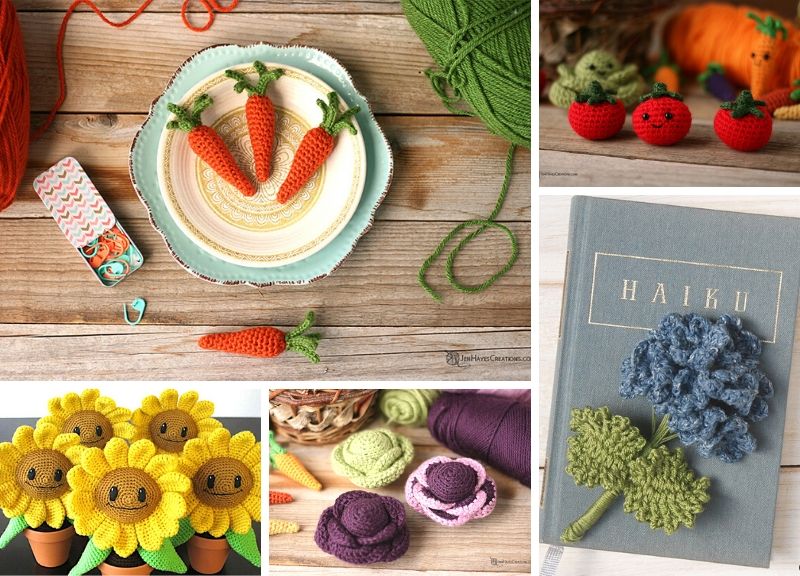 I'm sure you'll love the Straight from the Garden Amigurumi ideas, as there are so many lovely handmade toys. Among them are various kinds of fruits, vegetables, and flowers. Crochet flowers are perfect for home decor, especially if you cannot care for natural plants — not everyone can afford that job. And amigurumi fruits and veggies are just what you need for playing with kids — crochet toys for their garden, cooking ingredients, or products for shopping.
4. Cute Crochet Octopus Amigurumi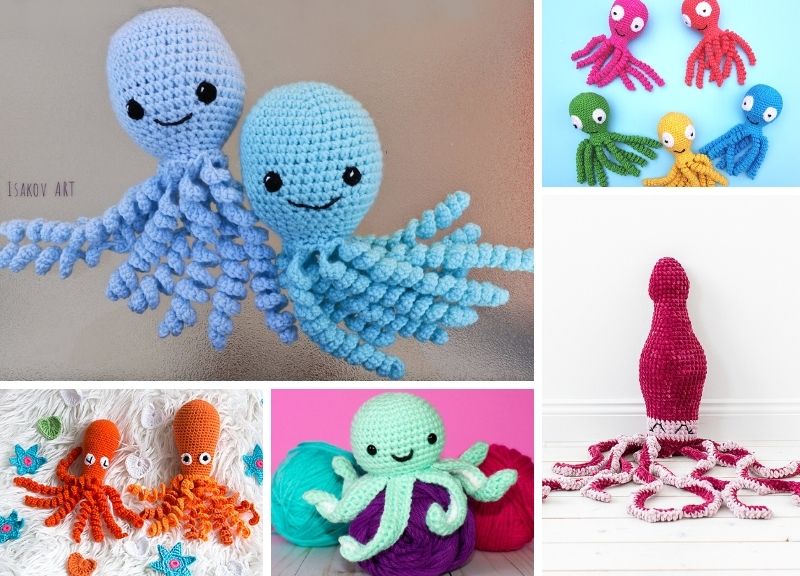 The sea world amigurumi toys are one of the most popular search topics. Maybe it's because Japan is an island country, and it's a close theme for Japanese people. And their love spread all over the world. So, I have Cute Crochet Octopus Amigurumi patterns for you to try. Squids are also there.
5. Tiny Amigurumi Bunnies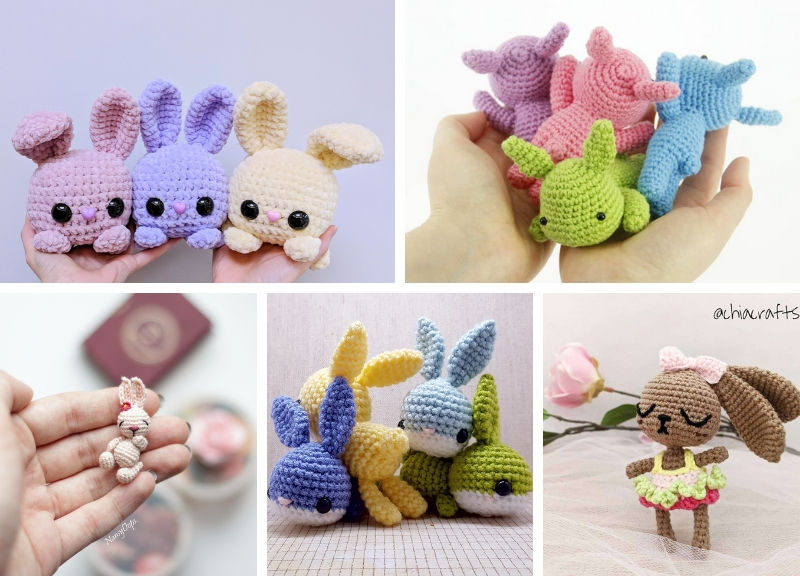 Who doesn't love bunnies? They are so adorable! And the tiny ones are doubly cute. You can crochet them for yourself or your kiddos. It can be a lovely gift for someone too.
These Tiny Amigurumi Bunnies free crochet patterns are perfect for beginners and require little yarn. You can make a crochet bunny of the scraps from other projects. Check them!
6. The Best 30 Crochet Easter Egg Cozy Ideas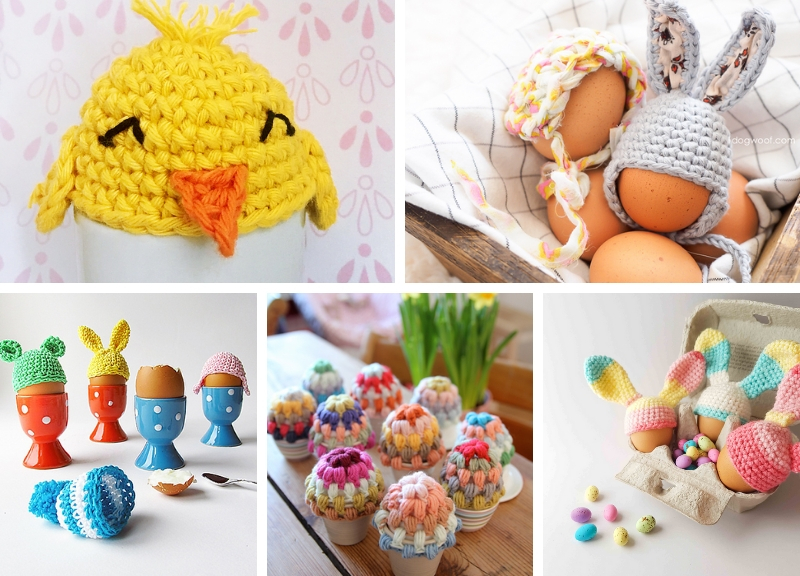 Amigurumi eggs are excellent decor for Easter time. And egg cozies will help you to make delightful breakfasts for your kids. Boil an egg and put a fun cozy on top to make them smile (and eat all this 🙂). Check The Best 30 Crochet Easter Egg Cosy Ideas, even if it's not spring now. You'll find some interesting crochet patterns for you.
7. Adorable Valentines Amigurumi Ideas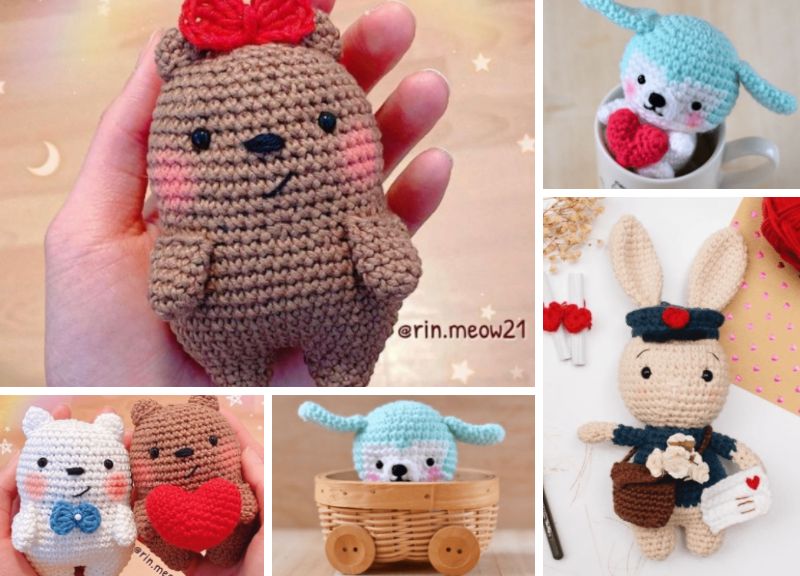 When will you need the incredible number of crochet hearts, lovely toys, and other gift ideas? Indeed on Valentine's Day. So practice the amigurumi technique and be ready for a day full of love. Find the selection of Adorable Valentines Amigurumi Ideas to list great crochet patterns you'll open closer to February.
8. Amigurumi Cats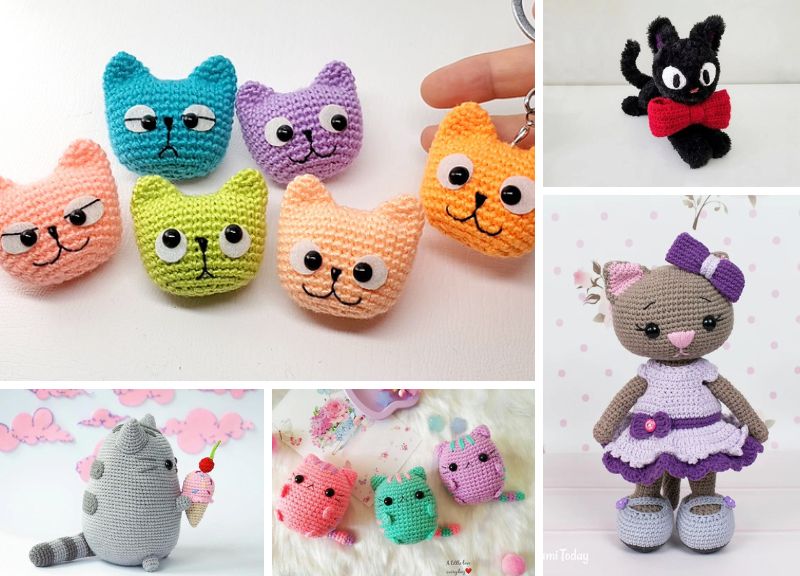 Do you want a big crochet cat or a tiny one? This post is a factual finding for all cat lovers. You can make interior toys, cute keychains, lovely kittens for kids, and implement other ideas. Here are many-many Amigurumi Cats Free Crochet Patterns for you to try.
9. Adorable Soft Amigurumi Bunnies
There are never too many crochet rabbits. You'll find different bunny patterns in the Adorable Soft Amigurumi Bunnies selection, including really big ones. They are perfect as a gift for a child, nice for Easter, and look lovely as an interior toy. All of them are stunning. Just scroll through the post!
10. Stunning Crochet Flowers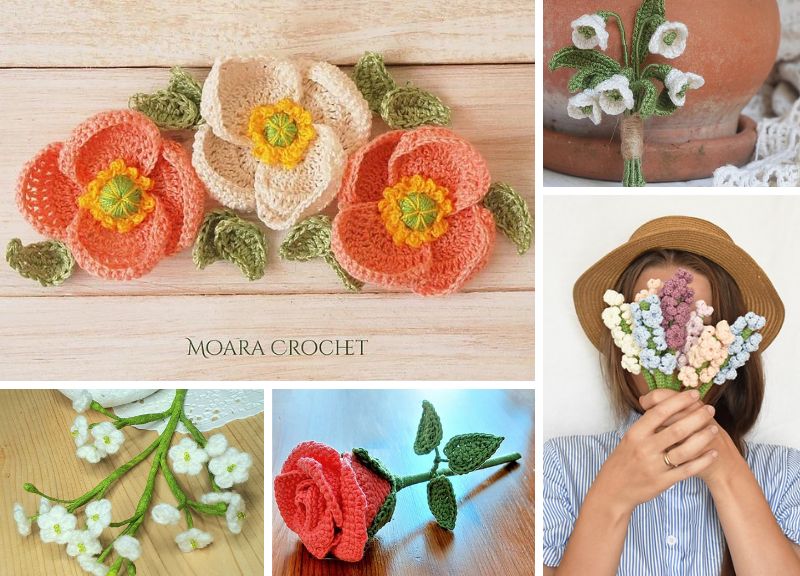 Crochet flowers at home are excellent for those who forget to water natural plants, clean their leaves, or cut stems. You don't need to care for a bouquet of crochet flowers. No need at all. But you'll have that gorgeous, fresh effect they give to our homes. Check the Stunning Crochet Flowers Free Patterns, and you'll get what I'm talking about.
11. Amigurumi Wild Animals
When there is no zoo in your place, and you'd like to introduce fauna to your child not only by books, Amigurumi Wild Animals become a fantastic idea! Crochet a lion, giraffe, koala, and many other types with free crochet patterns, and let your kid play with them. Such toys can also be wonderful gifts for a baby shower or birthday. You'll find a lot of arguments to put these projects on your shortlist.
12. Farm Animals Amigurumi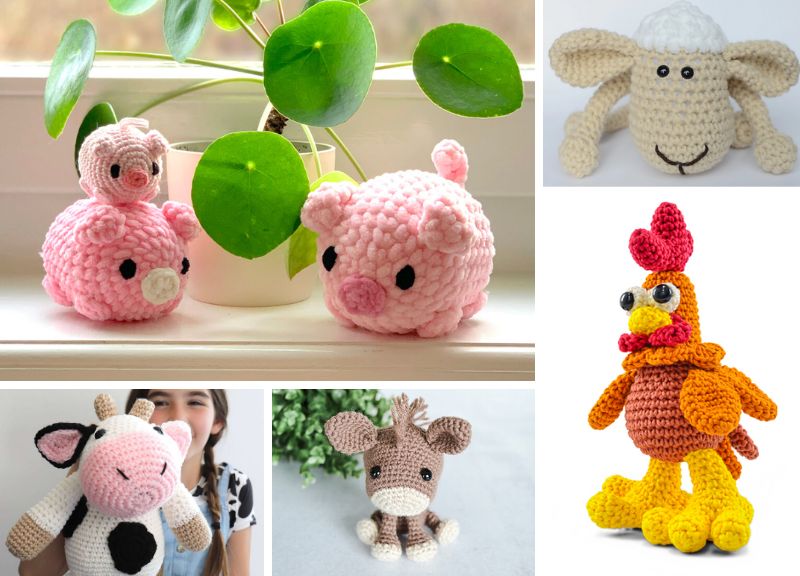 Farm animals are our closest friends! Our children get acquainted with them, probably just after their parents and other family members. What does the cow say? How does a pig grunt? We teach them these sounds, show pictures, and listen to children's songs about Farmer McDonald. But you can also crochet Farm Animals Amigurumi and play with them! Here is a collection of free crochet patterns.
Don't forget to follow us on our Facebook Page and Pinterest to discover more creative ideas!