10 Most Favored Knitted Blanket Concepts
Knitted blankets are the coziest things you can make for your home. They are soft, warm, sometimes plush, and always beautiful.
Knitted throws play an interior decor role and are perfect for relaxation. And it's not even so much about the pleasant sensations of being wrapped in it. You will get great pleasure in creating a blanket.
Knitting is a meditative process that relieves a person from stress, allows us to relax, and clears the mind from swarming thoughts. It endows positive energy and cheers up. It may seem a bit tricky for beginners, but not! There are so many beginner-friendly knitted blanket patterns, and anyone will find an appropriate project for their knitting skills.
Below you'll find links to the 10 most popular blanket ideas. They all come with free knitting patterns, so go through them and find the best variant for you.
1. Bulky Knitted Throws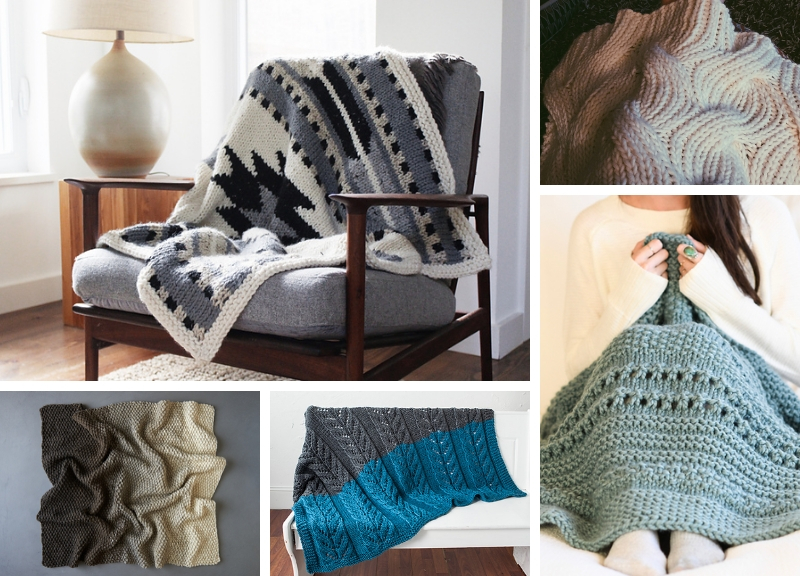 Bulky Knitted Throws are one of the coziest pieces ever. They are perfect for cuddling and spending an evening with a book or knitting needles and yarn. Here you'll find many-many different free knitted blanket patterns, and most of them are affordable for beginners. Moreover, working with bulky yarn usually drives fast results. Find the best one for you and enjoy knitting!
2. Simple Color Block Blankets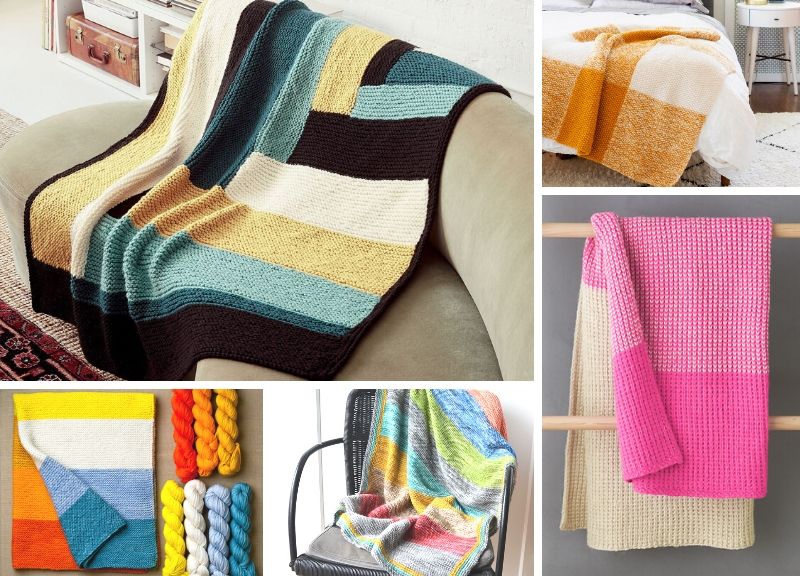 The color block design is a timeless choice that will always stay up-to-date. Such blankets will look modern and stylish, giving more colors and textures to your room.
Working with color changing is an easy task when you have a good knitting pattern with detailed instructions. Choose one of the Simple Color Block Knitted Blankets or maybe two. 🙂
3. Gentle Knitted Baby Blankets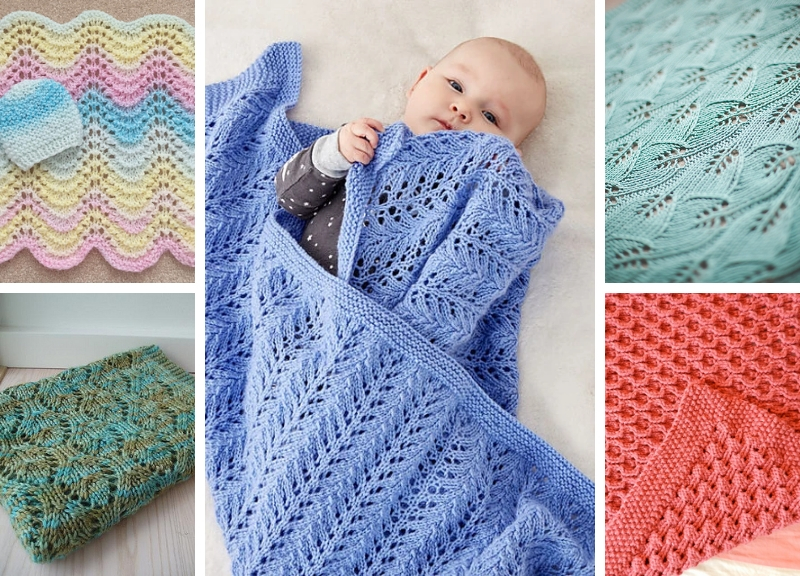 A knitted baby blanket is a must-have for every family, so it will be a wonderful gift for new parents you can make. The Gentle Knitted Baby Blankets are eye-catching, and you'll indeed find a good project to knit. These projects require some knitting skills, so you should be familiar with different techniques, but some free knitting patterns are friendly to beginners.
4. Beautiful Diamond Knitted Baby Blankets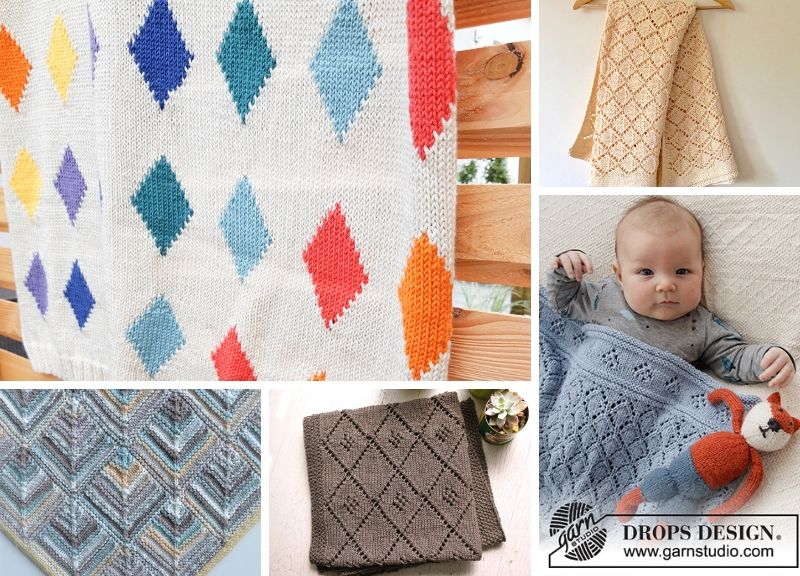 If you appreciate laconic geometric design, you'll love these Beautiful Diamond Knitted Baby Blankets. There are many ideas for every skill level, and they all look elegant and perfect for nursery or stroller walks. Many knitted baby blanket patterns have instructions on enlarging it to the big knitted throw. Check them!
5. Patchwork Squares Blankets Knitting Patterns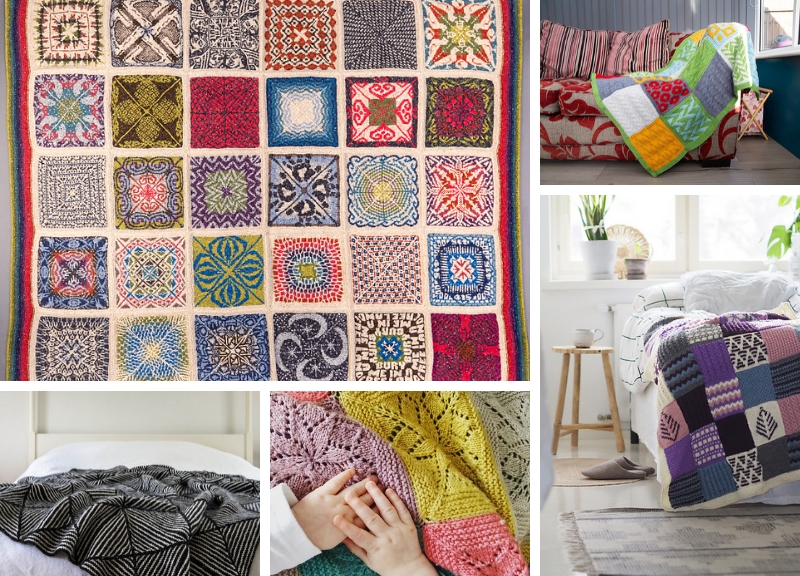 The patchwork design is everlasting. Such a blanket will surely bring extra coziness to your home and many colors. What is really intricating is that your knitted afghan will be one-of-a-kind in the whole world. Do you want to scroll over the Patchwork Squares Blankets Knitting Patterns? Do it! These projects are not complicated, as you will knit separate squares and then join them together. Choose simple or, vice versa, more tricky ones, and create your unique blanket.
6. Lovely Knitted Baby Blankets Free Patterns
There are never enough ideas for baby blankies, so you'll find even more here. Scroll through Lovely Knitted Baby Blankets Free Patterns and find the best one for you. There are a lot of gift ideas for a baby shower. Most are easy to make, and some come with a supportive video tutorial. So, this is a perfect chance to enhance your skills and practice knitting techniques.
7. Delicate Knitted Baby Blankets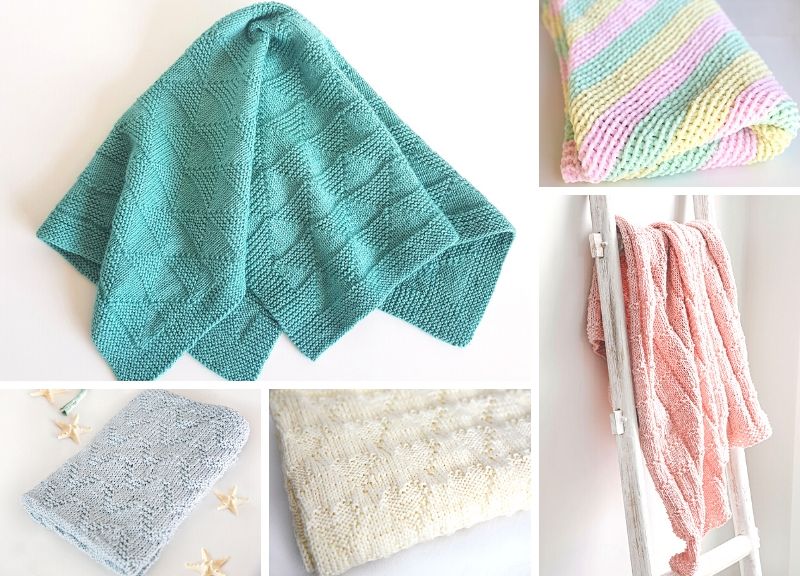 If you appreciate light textures and lace design, you'll love all the Delicate Knitted Baby Blankets patterns. When you open it, you will say: "Wow!" They are perfect as a gift to a newborn and an excellent choice for your baby. And get another idea: take it to your first photo shoot — it will be adorable.
8. Easy Chunky Blankets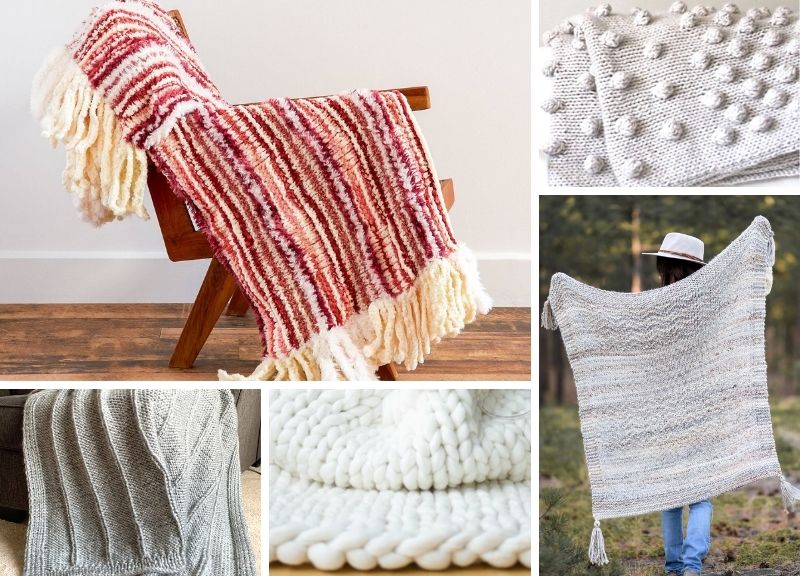 Chunky blankets are fast runs, and knitting them is always fun. You may make one of them within an evening. Interested? Surely yes! The Easy Chunky Knitted Blankets post is definitely worth your 5 minutes to check and find the super cozy and usually super easy free knitting pattern. Grab your gear, soft and bulky yarn, and prepare to cuddle with your new blankie.
9. Beautiful Velvet Blankets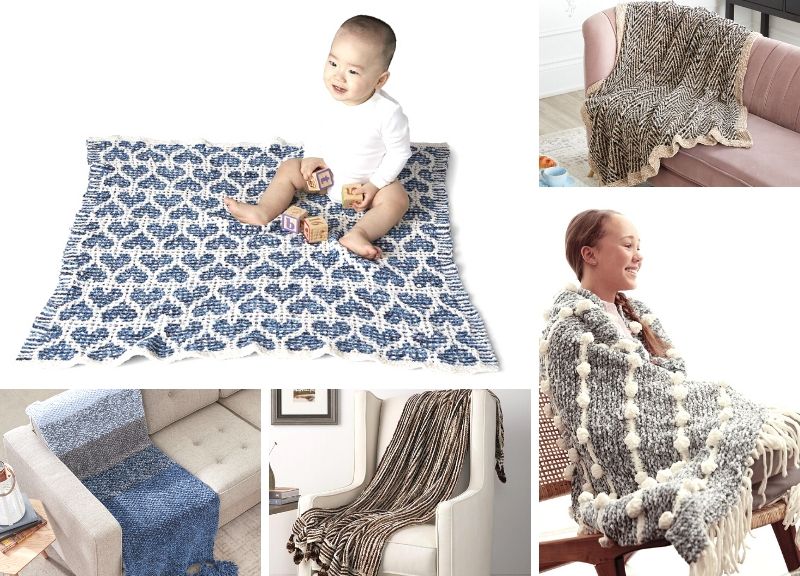 Is there any person who doesn't like soft, tactile-pleasing blankets? I think it's simply impossible. A plush yarn makes them extraordinarily cozy and warm. Usually, you need to know only basic knitting stitches to create Beautiful Velvet Knitted Blankets. It's easy to follow most of these free knitting patterns, so try them!
10. Bold Graphic Blankets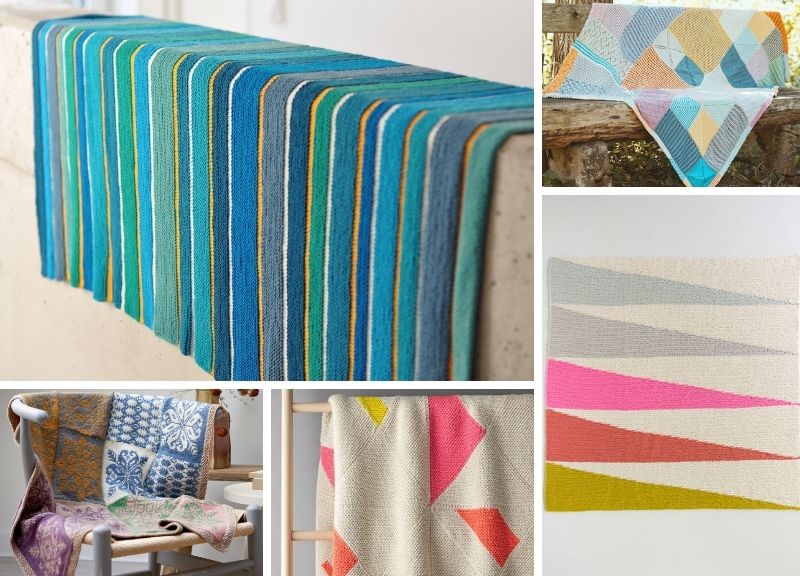 The Bold Graphic Knitted Blankets are ones I personally love because I am fond of modern, laconic designs with dynamic ornaments. Any of them will become a beautiful decoration for your interior and a cozy piece to rest under. Most of the patterns are beginner-friendly, and absolutely all of them are stunning. Сheck it out for yourself!