This lovely little friend will be with you in both the difficult and the happiest moments of your life. You can always rely on your pocket friend – just remember to always keep him in your jacket or favourite pair of jeans. Just think about the fun it will bring you to create him from the scratch! The projects will not only ensure good fun and new skills, but also a small pocket friend, and who knows – maybe a whole pocket family! It's worth remembering that it's also a great gift idea. So choose your favourite colours, make your favourite cup of tea and let's get started. But first choose which one of them took your heart the most!
Check out this free pattern and follow us on our Facebook Fanpage and on Pinterest for more creative ideas!
Pocket Fox Free Crochet Pattern
Level: upper beginner Author: Spin a Yarn Crochet
If you're a beginner, this Pocket fox is especially for you. Easy to create the project can be unique thanks to your face and colour personalization. It's a great gift idea for your loved ones – friends or family.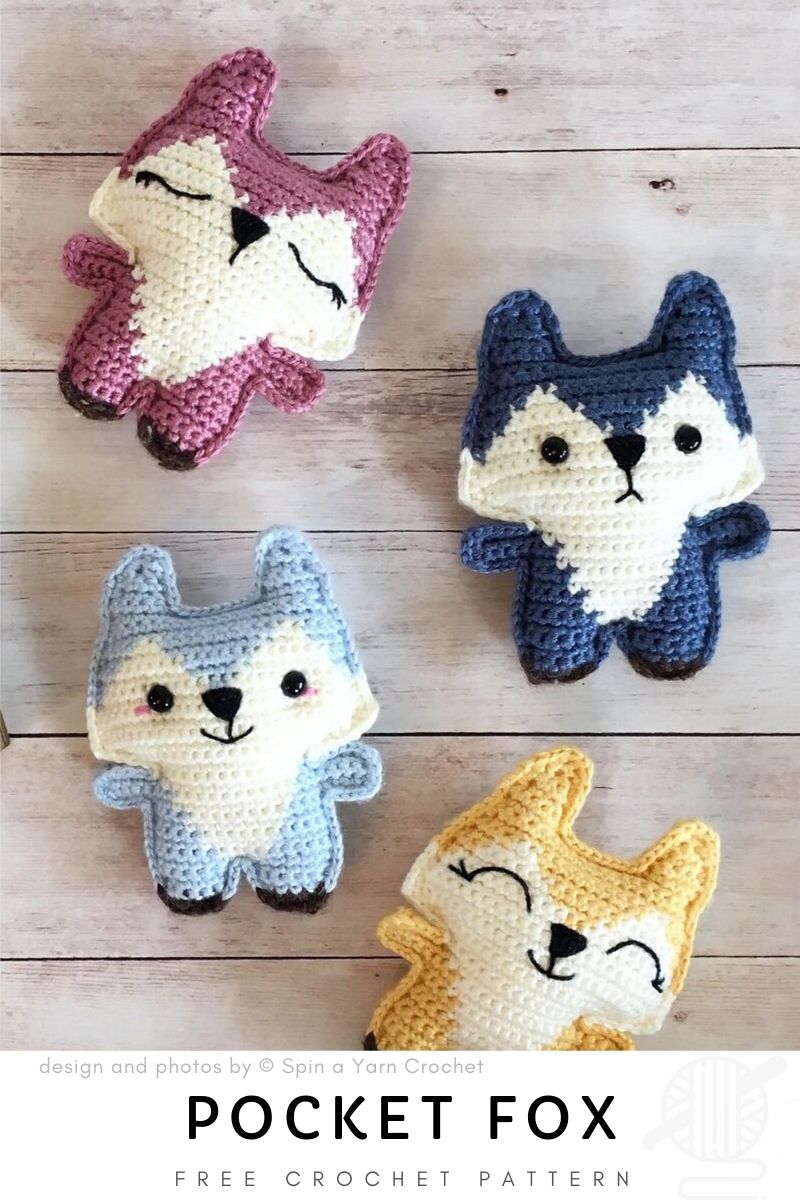 Advertisements

You will find the pattern here. more info here.

Pocket Bunny Free Crochet Pattern
If you're bunnies lover, this cute pocket bunny is the perfect choice for you! This simple project will give you amazing satisfaction when the bunny finally will be in your pocket or in the pocket of someone you like!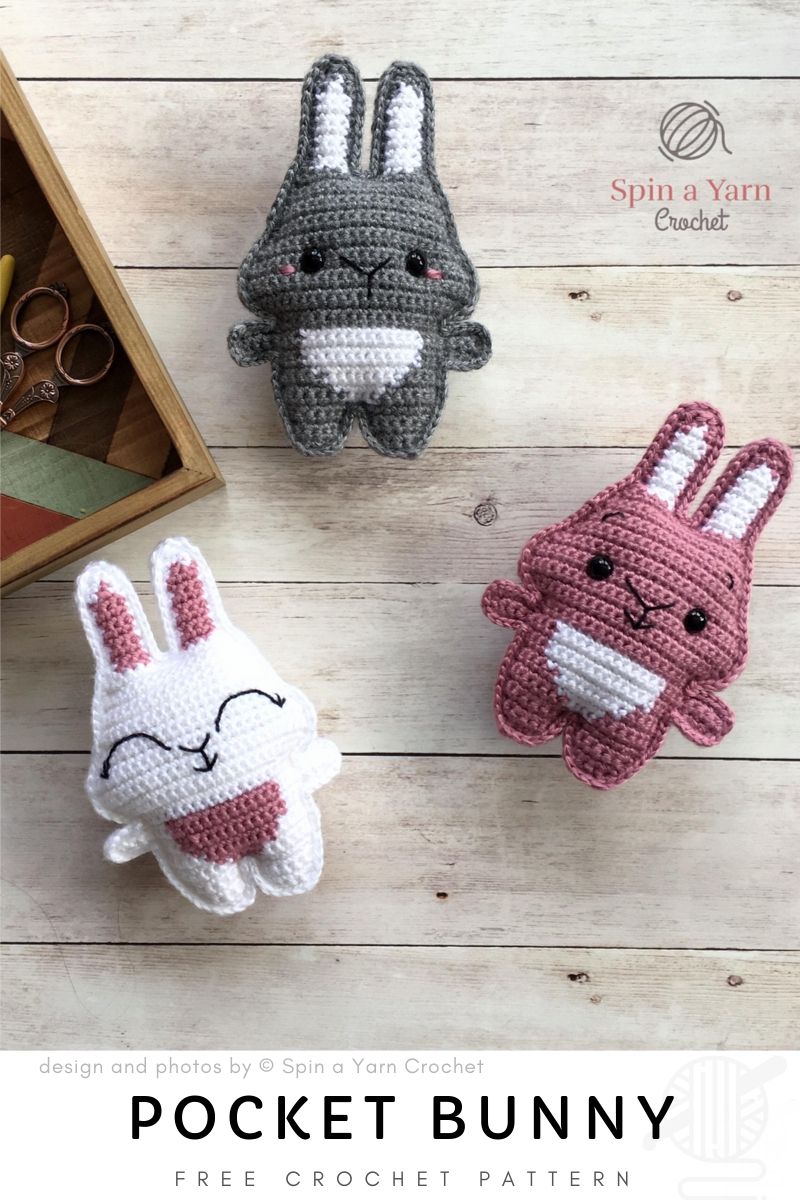 You will find the pattern here.
Kirika the pocket unicorn
Kirika isn't a typical unicorn. It's a pocket rainbow unicorn, which will make you feel better as soon as you put your hand in pocket. Mix and match your favourite colours to create your dreamy unicorn!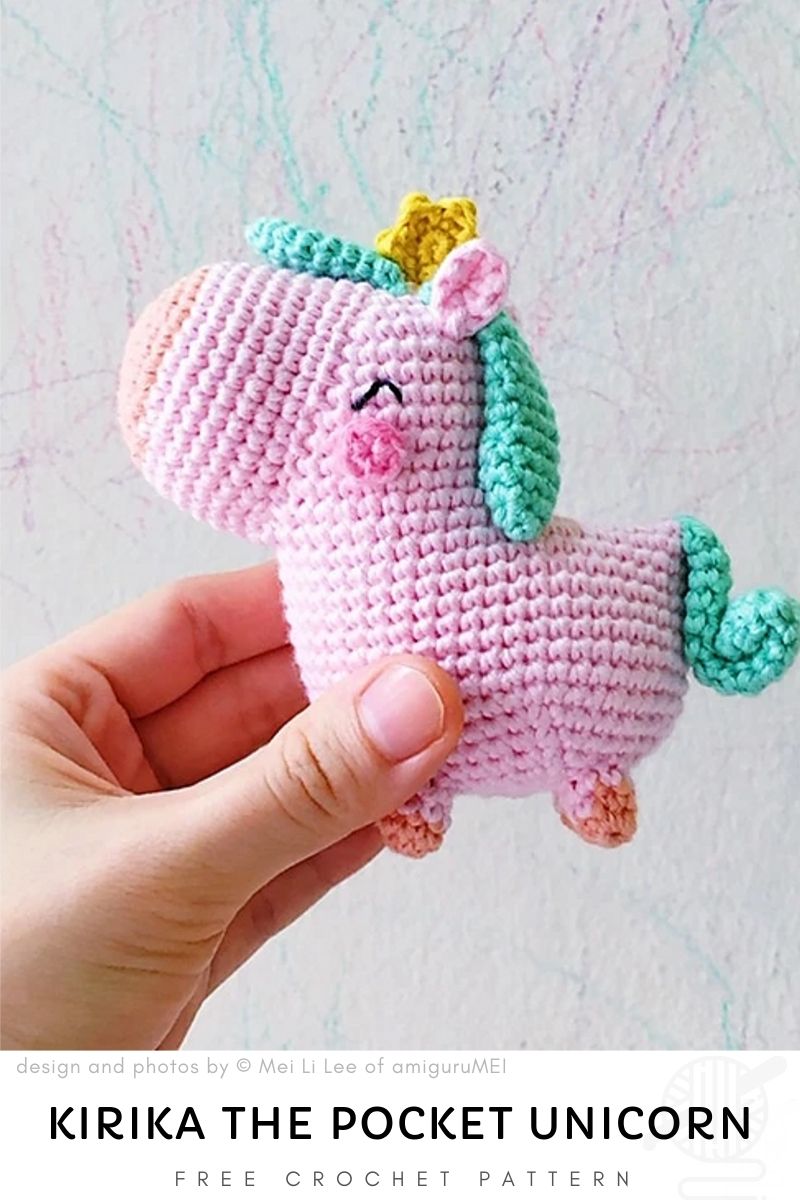 You will find the pattern here.