What is the symbol of Easter except colorful eggs, yellow chickens and baskets? Of course sweet bunnies! That's why today we will show Tiny Amigurumi Bunnies. They could be amazing gift idea for your little family members or as a home decoration, because I'm sure tiny bunny will look amazing on your Easter table. Choose your favourite amigurumi and start today!
Check out our free patterns and follow us on our Facebook Fanpage and Pinterest for more creative ideas!
Tiny Bunny Free Crochet Pattern
Have you ever seen smaller bunny before? This Tiny Bunny is extremely small and adorable. This lovely little friend will be with you in both the difficult and the happiest moments of your life. You can always rely on your pocket friend – just remember to always keep him in your jacket or favourite pair of jeans.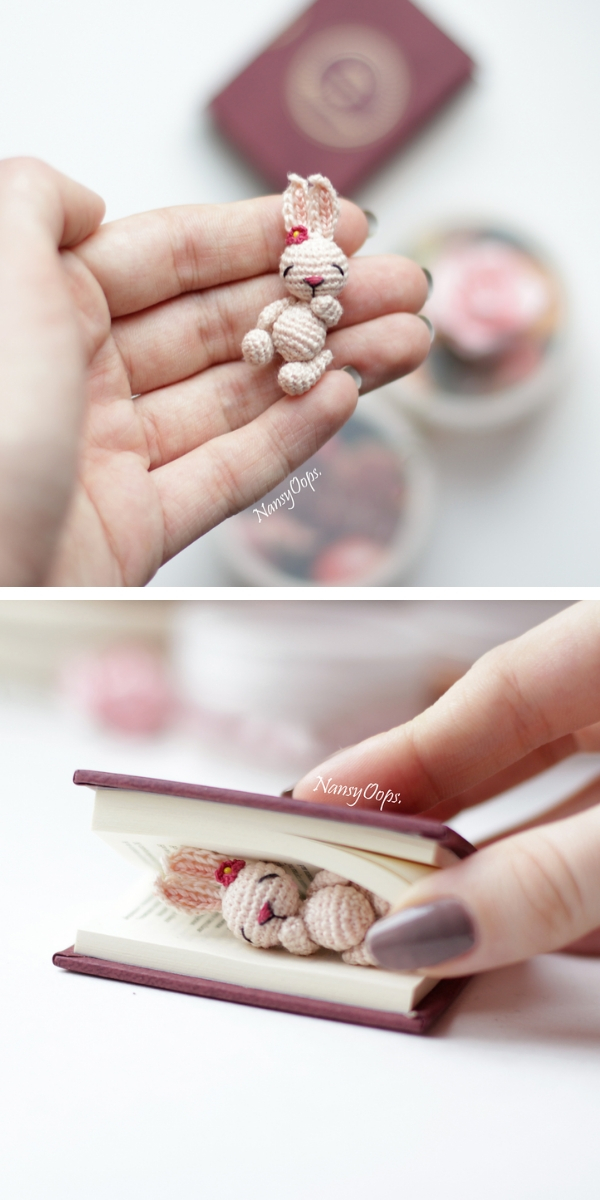 You will find this free pattern here
Cube Bunny Rabbit Free Crochet Pattern
Just look at this very easy Cube Bunny Rabbit with his carrot. Isn't he amazing? Funny cube shape makes this bunny rabbit more adorable! Choose pastel colors like on the picture and create your favourite Cube Bunny Rabbit today!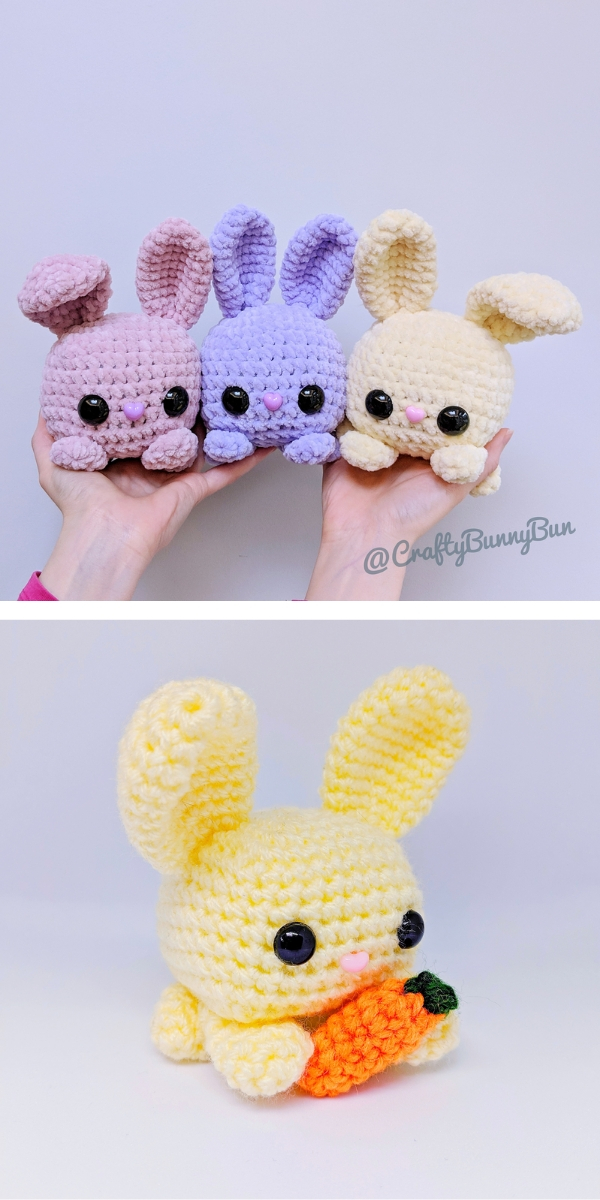 You will find this free pattern here
Easter Bunny Amigurumi Free Crochet Pattern
Easter Bunny Amigurumi is available in two versions, but I'm obviously recommending you to make both! These adorable bunnies look really cute with their closed eyes and tiny paws. Don't forget about colorful and tiny dress!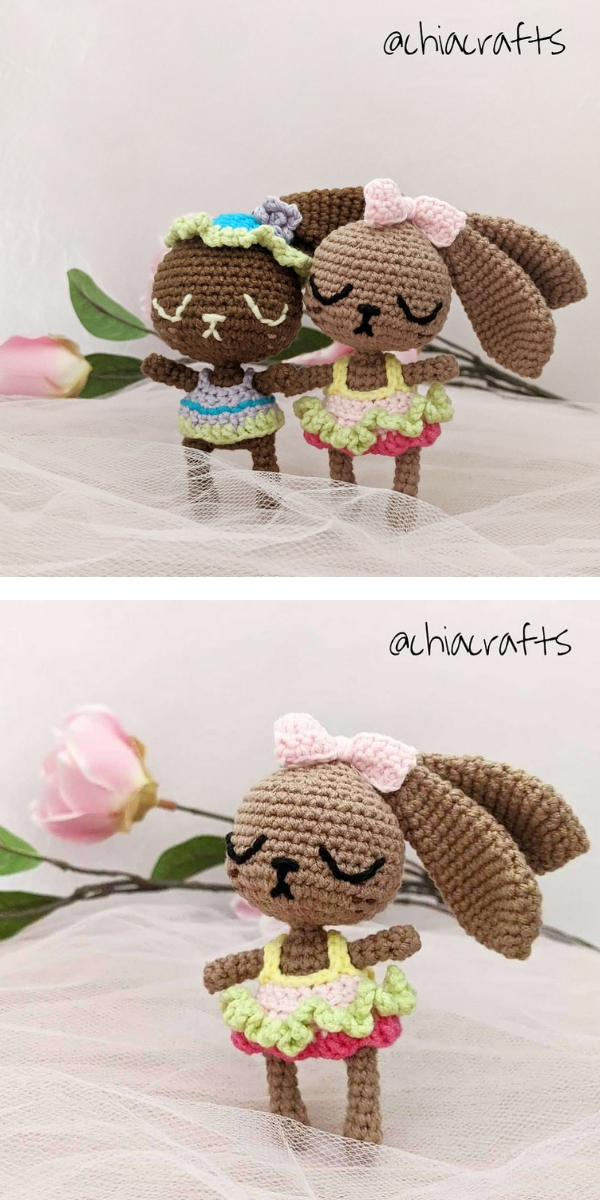 You will find this free pattern here
Babble The Bunny Free Crochet Pattern
Cute little lounging bunny that's perfect for those pastel Easter colors. Babble The Bunny will totally melt your heart!  Moreover, this pattern is easy and all parts are sewn together. Choose your favourite color and start today!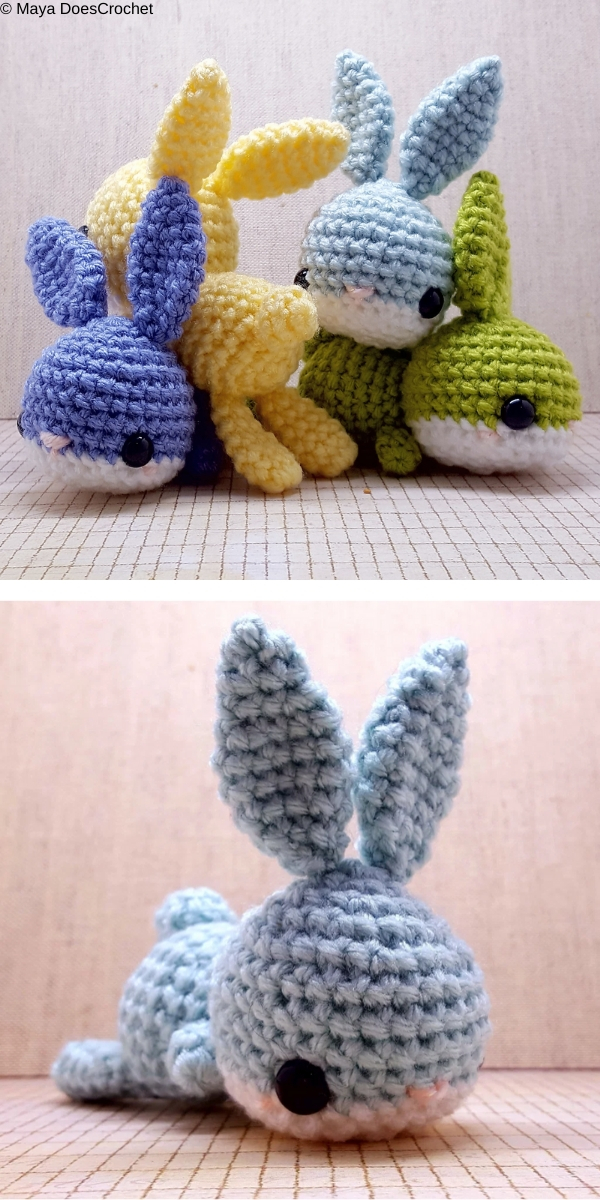 You will find this free pattern here
Lazy Bunny Free Crochet Pattern
Lazy Bunny is totally stunning and original, because looks a little bit like alien, doesn't he? These Bunnies are unusual and very funny, that's why I really like them! Take a lot of colorful yarn and make big colorful Lazy Bunnies family!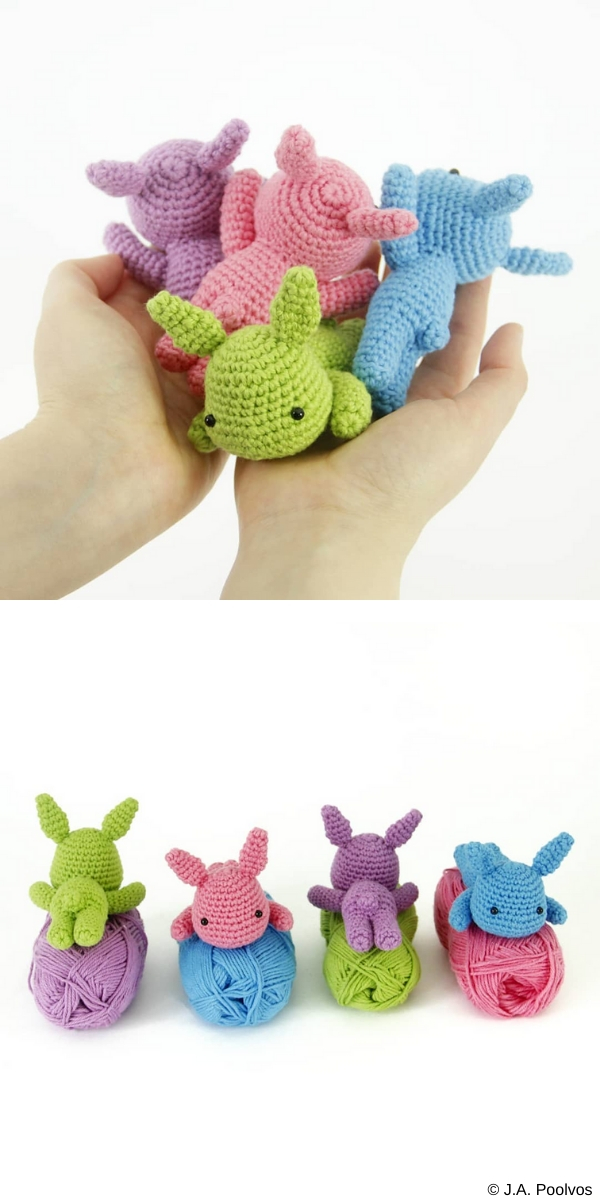 You will find this free pattern here