Adorable blanket is something that's always useful. It's a perfect gift idea or you can just make it for yourself or your baby! You can go full rainbow, or choose some more soft tones – whichever way you go, I'm sure you will end up with lovely design. Choose a beautiful pattern and start today!
Check out our free patterns and follow us on our Facebook Fanpage and Pinterest for more creative ideas!
Paint Splash Blanket
This cute blanket will be loved both by adults and children. Fun, modern design features colorful "paint splashes" as the name suggests, which are nothing else but small circular elements with bobbly edges. Paint Splash Blanket is easy to make and really beautiful!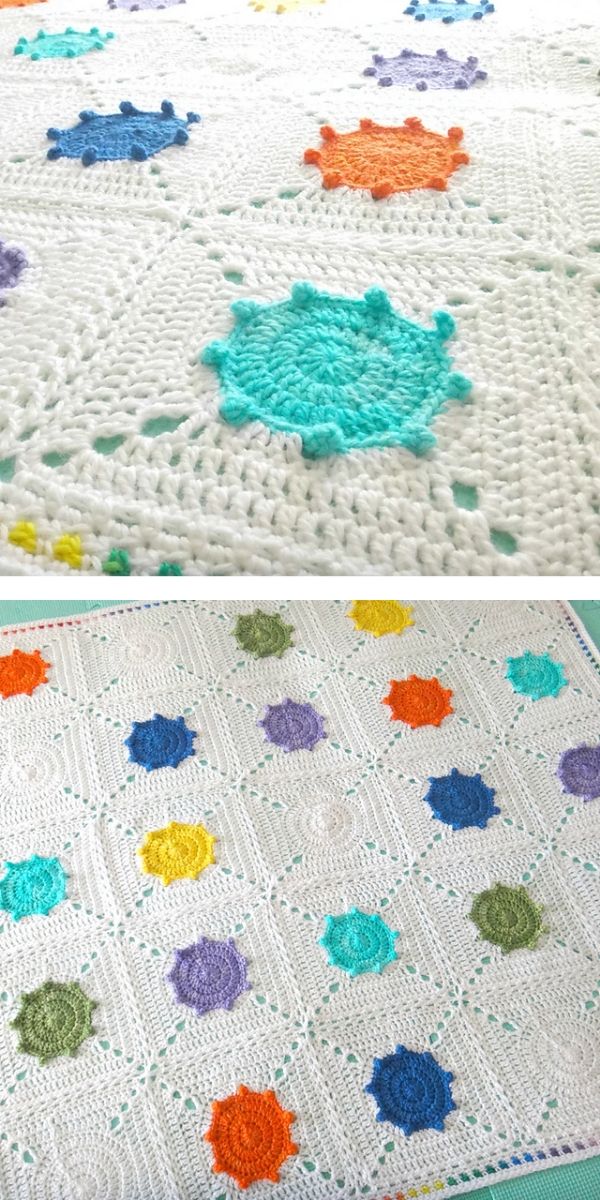 You will find the pattern here. 
Advertisements

Uniflower Baby Blanket
This blanket full of 3D little crochet flowers is really cute, so I'm sure you want to do it! If you learn to make a crochet flower once, the whole thing will go really smoothly and quickly.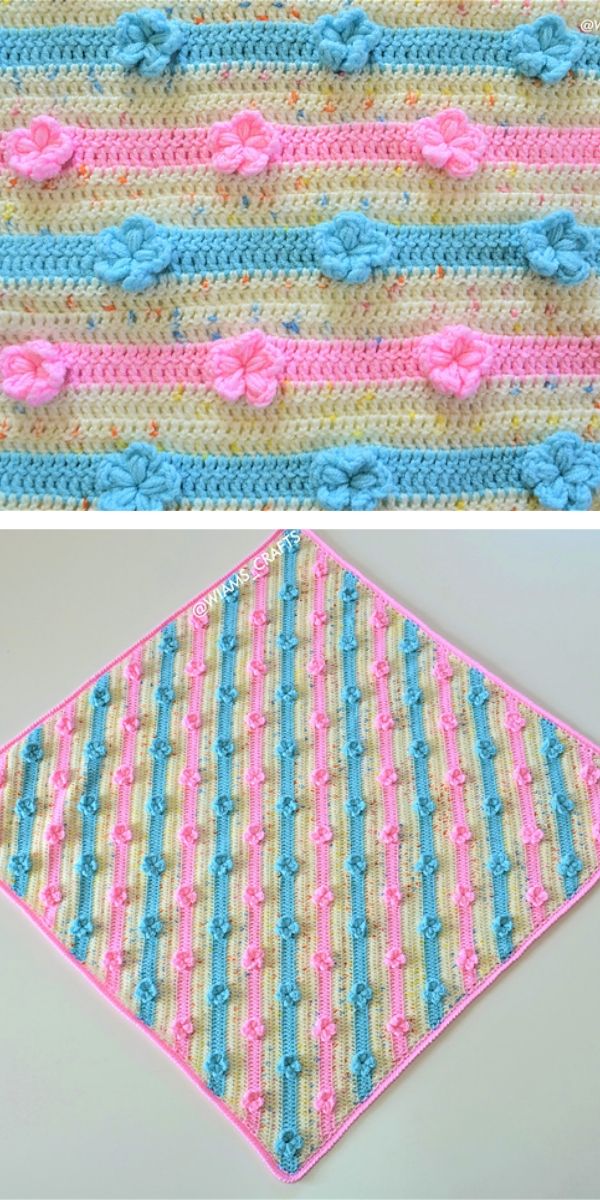 You will find this free pattern here