Everyone needs sometimes a relaxing weekend at home, with a cosy blanket, socks and their favourite movie or series. That's why today we'll show you some Cozy Adorable Socks patterns that will be perfect for these occasions. Look at these amazing patterns and choose your favourite one, I hope you will like it!
Check out our free patterns and follow us on our Facebook Fanpage and Pinterest for more creative ideas!
Kanteletar Socks
I don't know about you, but I associate these pretty socks with nature and fantasy books, like the Lord of the Rings. Kanteletar Socks looks really amazing, especially when you choose juicy colour like light green or yellow.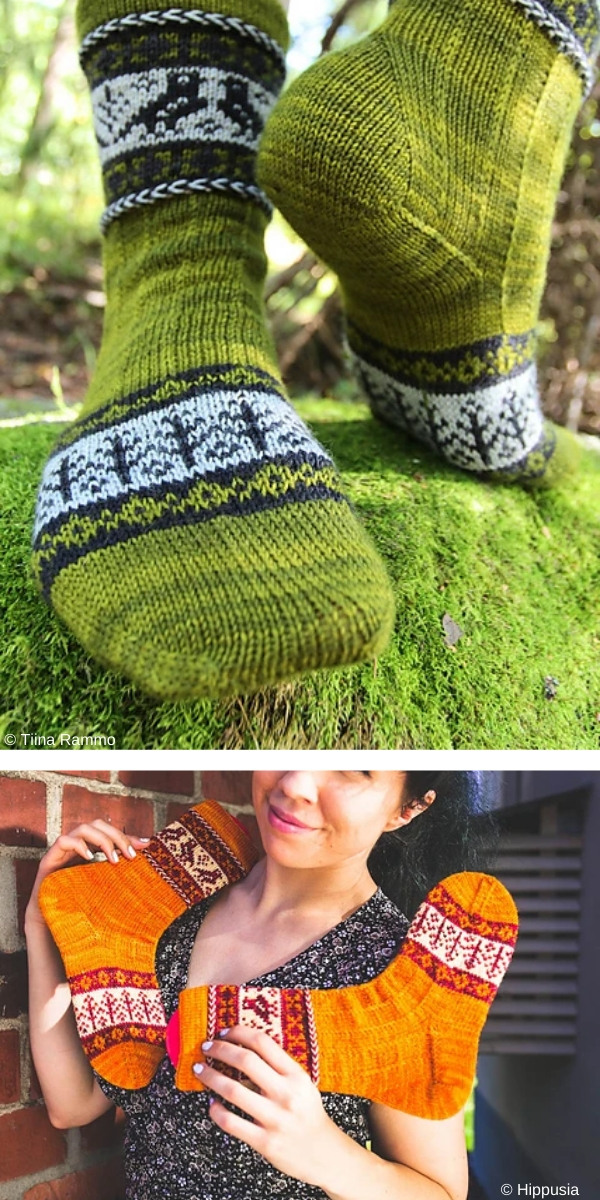 You will find this free pattern here
Advertisements

Unelma Onnesta
This Unelma Onnesta pattern is soo adorable! It has small hearts which makes it look really cute. It will be perfect for autumn or winter evenings, because socks are really warm and cosy. Choose your favourite pattern and start today!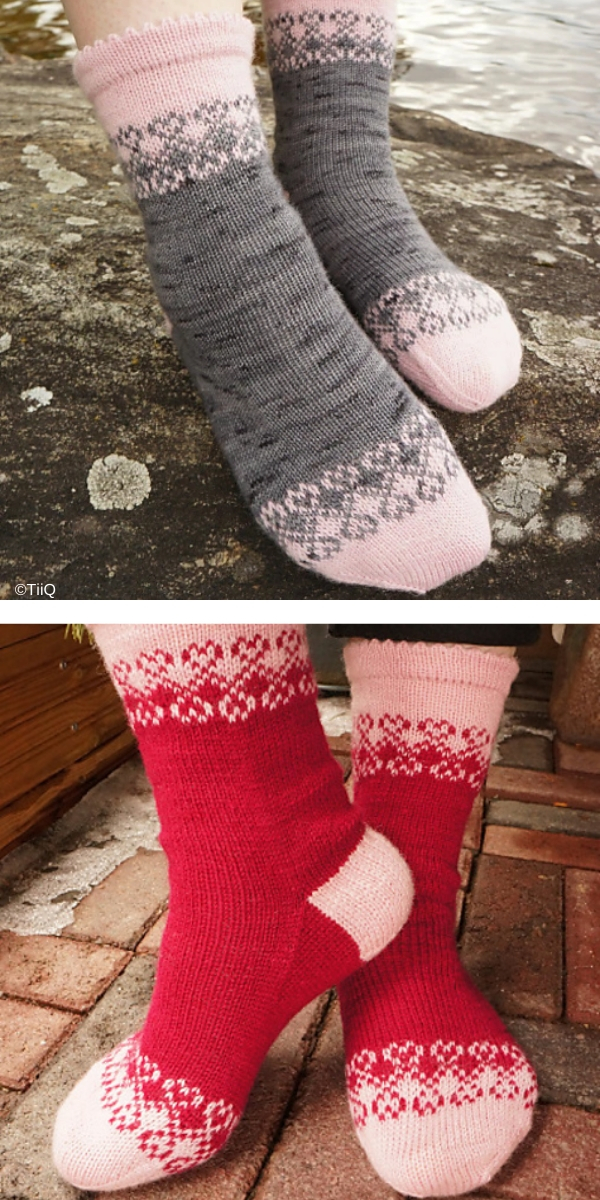 You will find this free pattern here
Super Simple Short Socks
As the name sounds, Super Simple Short Socks are quick and easy to make! These socks are adorable and made up of many different colors to create an original effect. Play with colours and create something special and beautiful, because it's worth!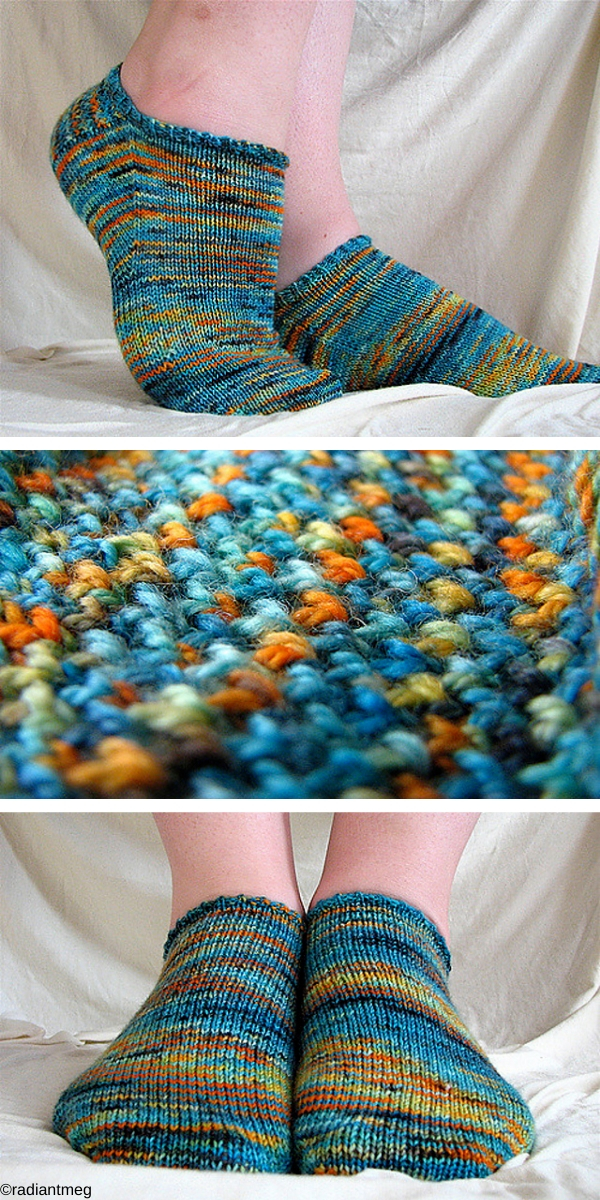 You will find this free pattern here
Broken Seed Stitch Socks
Broken Seed Stitch Socks are funny and cozy, isn't that great? The original design creates something really beautiful out of several colors, so these socks could be also a great gift idea for your family member or for your best friend.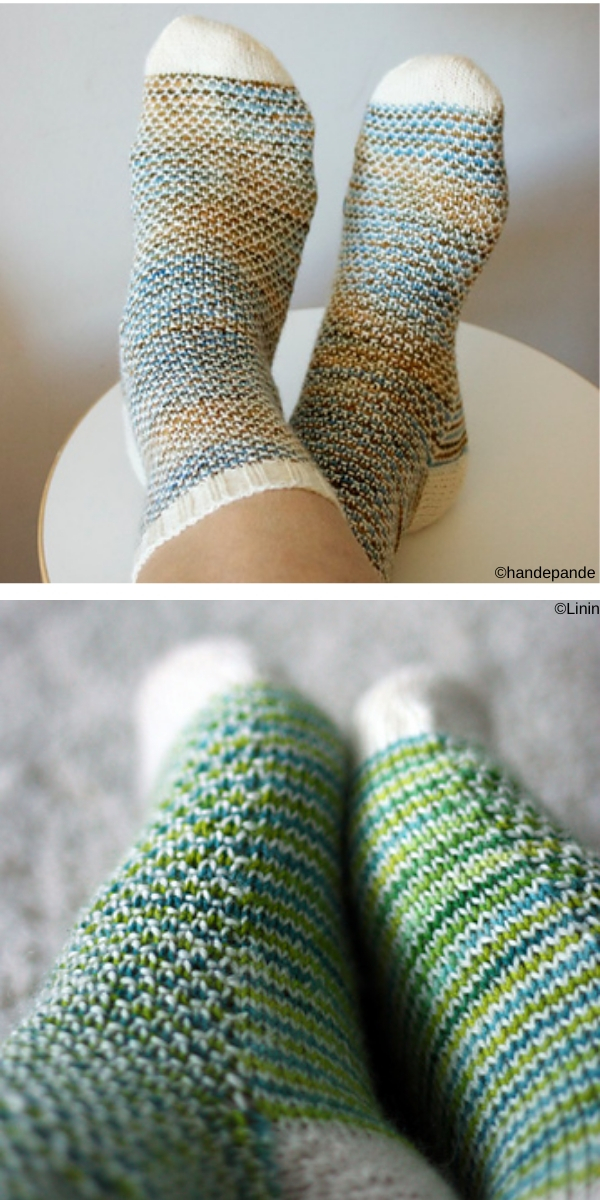 You will find this free pattern here
Golden Garden Socks
Thanks to its geometric pattern and ombre effect Golden Garden Socks looks really stunning, because it's original combination. These color work socks are made with one main skein and one mini skein of contrasting yarn, featuring Scandinavian-style patterns.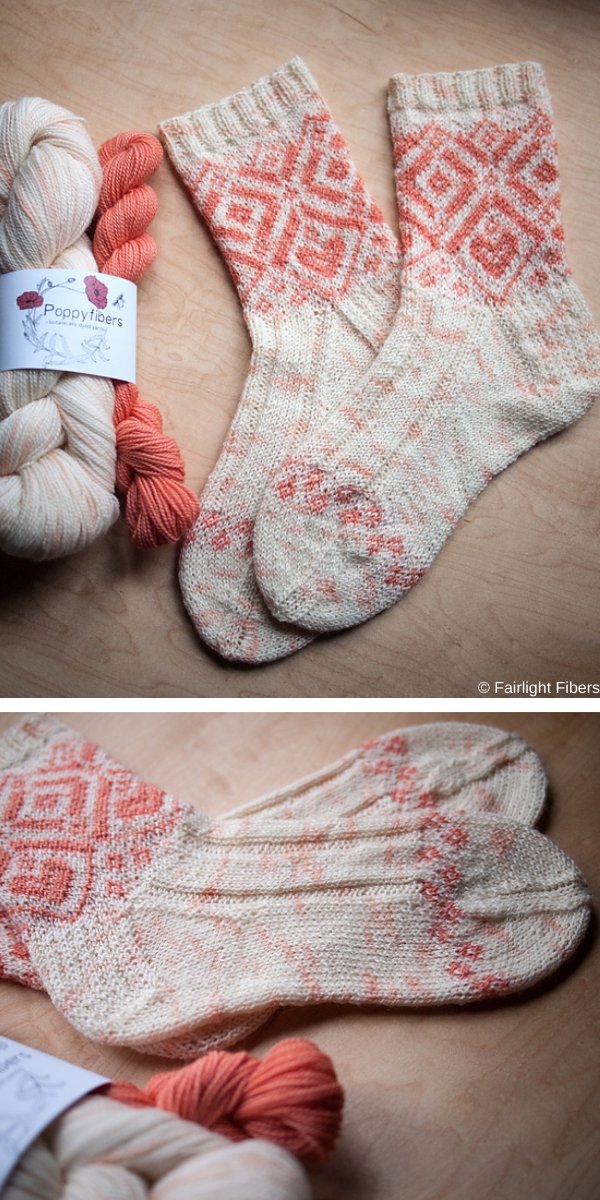 You will find this free pattern here