Sometimes you need something that will give you more warmth during the cold weather, and sometimes you just want to wear an original accessory to your outfit. We know that, so today we'll show you these amazing Knitted Lattice Accessories Knitting Patterns. Sit comfortably and create something beautiful especially for you!
Check out our free patterns and follow us on our Facebook Fanpage and Pinterest for more creative ideas!
Ivy Lattice
Stunning and elegant Ivy Lattice is a great idea for special occasions like a date or a theatre. I'm sure it'll look amazing for a dress and high heels. Throw it on for a touch of glamour any time you need one, this pattern is very original.
You will find this free pattern here.This pattern is free for a limited time.
Trellis Scarf + Wrap
This light and soft scarf will be perfect when the sun comes down and you need to warm your neck. Original pattern makes this Trellis Scarf + Wrap really amazing. Choose your favourite colour of the yarn and start today!
You will find this free pattern here
Lattice Brioche Scarf
Lattice Brioche Scarf is warm, beautiful and looks really effective because it's made of a thick yarn. Thanks to that it is very cozy, ideal for cold autumn and winter evenings. You can create it in any colour you want and enjoy this unique pattern.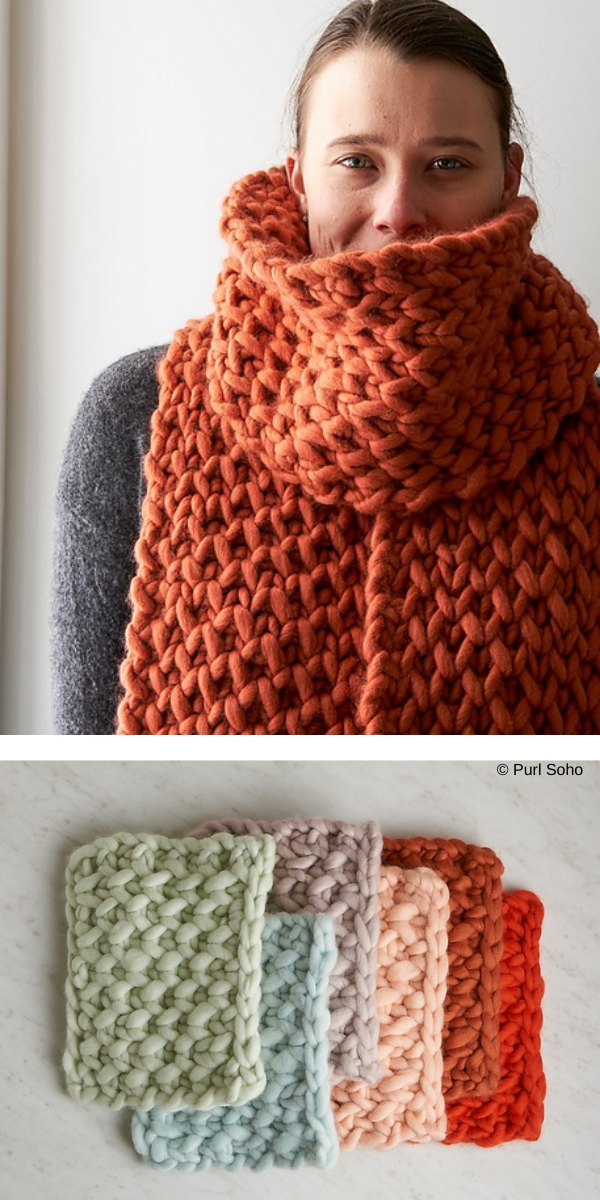 You will find this free pattern here
Quilted Lattice Cowl
If you are looking for something perfect for beginners that will be functional and pretty, then choose this Quilted Lattice Cowl pattern! What's more, it will give you a lot of fun while creating, because it's really quite an enjoyable knit.
You will find this free pattern here
Euclid
This asymmetrical shawl is more than just an accessory. Euclid can create an elegant and casual outfit, because it is really big and wonderful. Just put on basic blouse and jeans, and with this scarf results will be stunning anyway.
You will find this pattern here