Are you looking for amazing and light shawl which will be perfect for coming spring? Perfect, because today we will show you totally Wonderful Shawls! It's a perfect idea to do, when you have no idea what project should be next, because such a scarf will always be useful! Creating these shawls will be a pleasure and I'm sure you'll be proud when you're done! Choose your favourite pattern and colour, and start today!
Check out our free patterns and follow us on our Facebook Fanpage and Pinterest for more creative ideas!
Triangle Scarf Shawl Free Knitting Pattern
This Triangle Scarf Shawl is perfect for spring. You can put this scarf on your shoulders and look special. If you choose darker, elegant color this triangle scarf will be great for special occasions like date or evening concert. Or just choose some vivid colors and create positive spring shawl!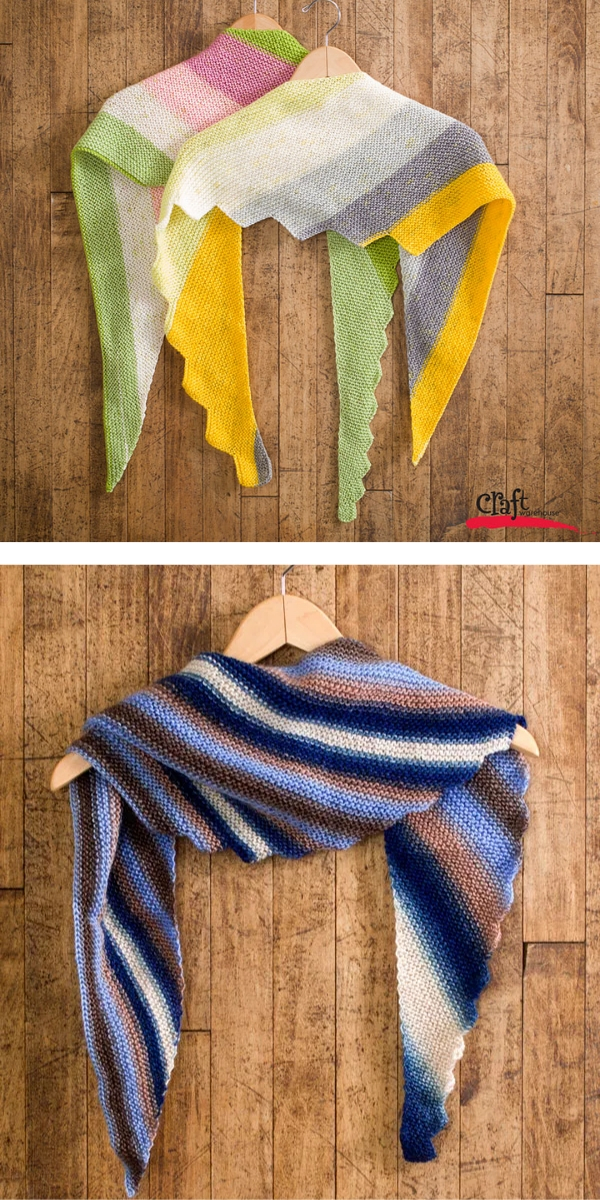 You will find this free pattern here
Bojagi Shawl Free Knitting Pattern
The lace motif of this Bojagi Shawl is based on the most traditional tying technique, in which the corners are tied together like a small flower. You can choose to knit this shawl with just two colors, or you can choose different colors for every section, getting the most out of your yarn scraps. It's up to you!
You will find this free pattern here
Seamed Wrap Free Knitting Pattern
Seamed Wrap is a really minimalistic poncho. You can find there a perfect simplicity, because there's no loose ends, no knotting, no finagling. Just wear Seamed Wrap, jeans and basic t-shirt and your original outfit is ready, isn't it amazing?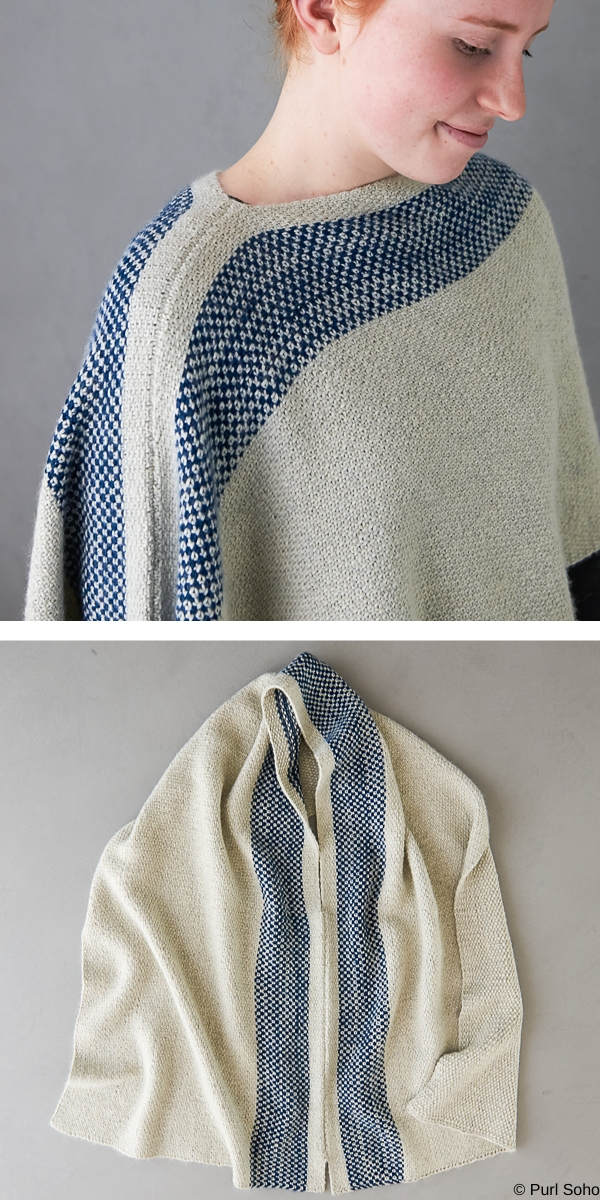 You will find this free pattern here
Follow My Lines Shawl Free Knitting Pattern
Follow My Lines Shawl is really pretty. I hope you try it, because it's really easy to make if you follow the instructions with patience. Original orange colour make this shawl looks stylish, but if you want, you can play with colours and use your favourite ones!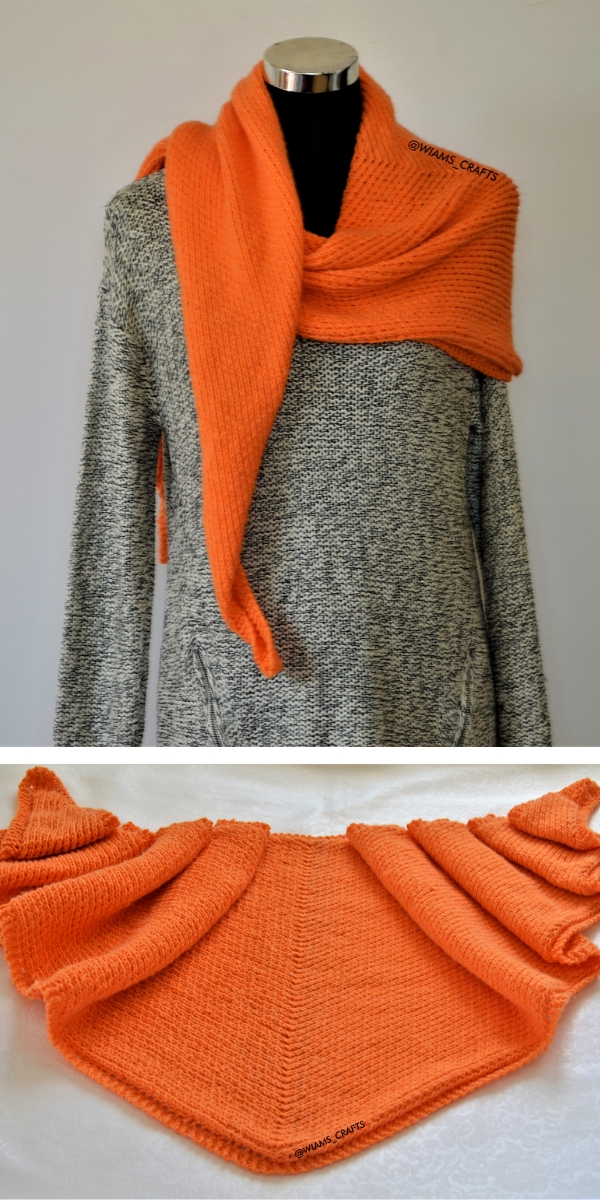 You will find this free pattern here
Sand Dunes Free Knitting Pattern
Simple and modern project Sand Dunes will be perfect for you, if you like universal patterns that fit many clothes. Choose subdued colors like grey and beige for example, or choose your favourite one and make Sand Dunes more colorful!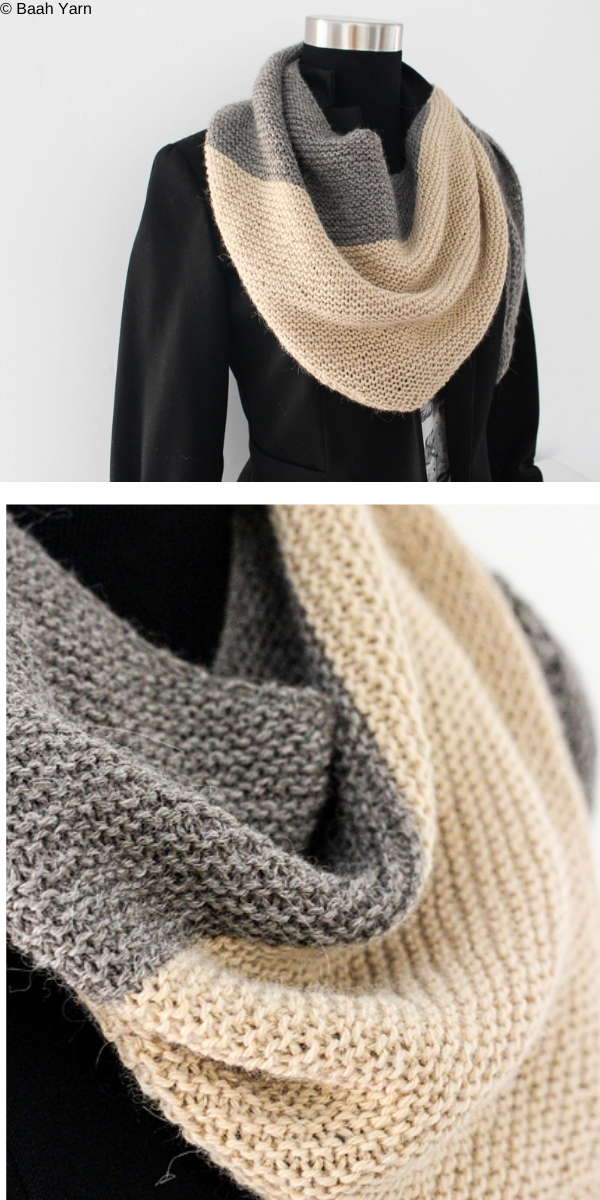 You will find this free pattern here