In winter and autumn children are especially exposed to disease. Thankfully, there are warm sweaters which protect against the cold. That's why we show you this cute patterns. Choose your favourite pattern and create a sweater for a small family member, that you won't find in any shop.
French Macaroon sweater
This lovely children's sweater is an absolute must do, especially for the upcoming cold days. It's cute and small, just like a French Macaroon. You can customize this knitted baby pullover for both newborns and older children up to 4 years old. The easy difficulty level will let you create a sweater even if you are a beginner. Remember that this lovely sweater will be a wonderful idea for a Christmas gift for a young family member.
Just open the free patern right now and enjoy it. You can also save the free pattern and open it later but remember – winter is coming closer and closer!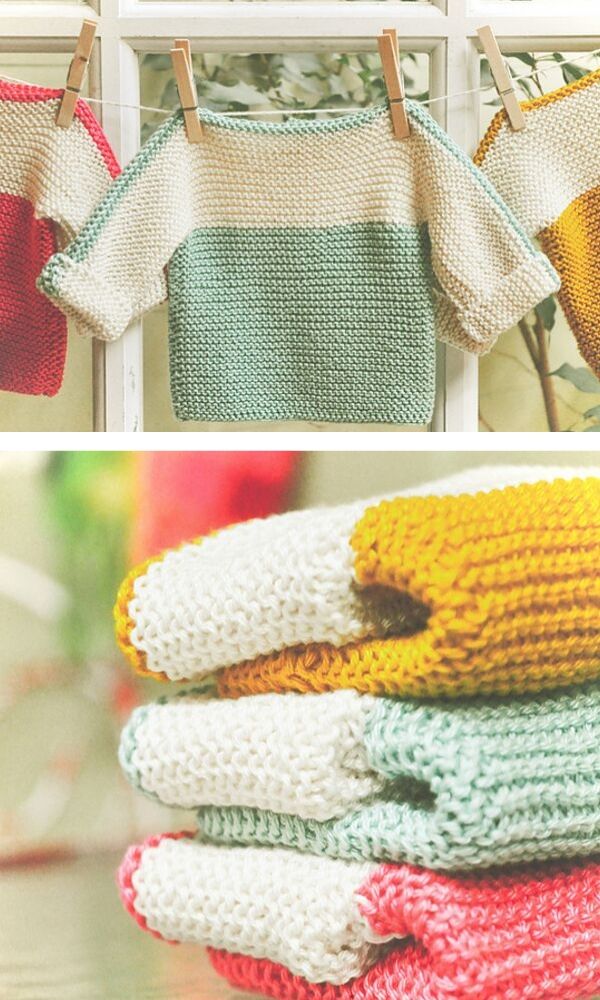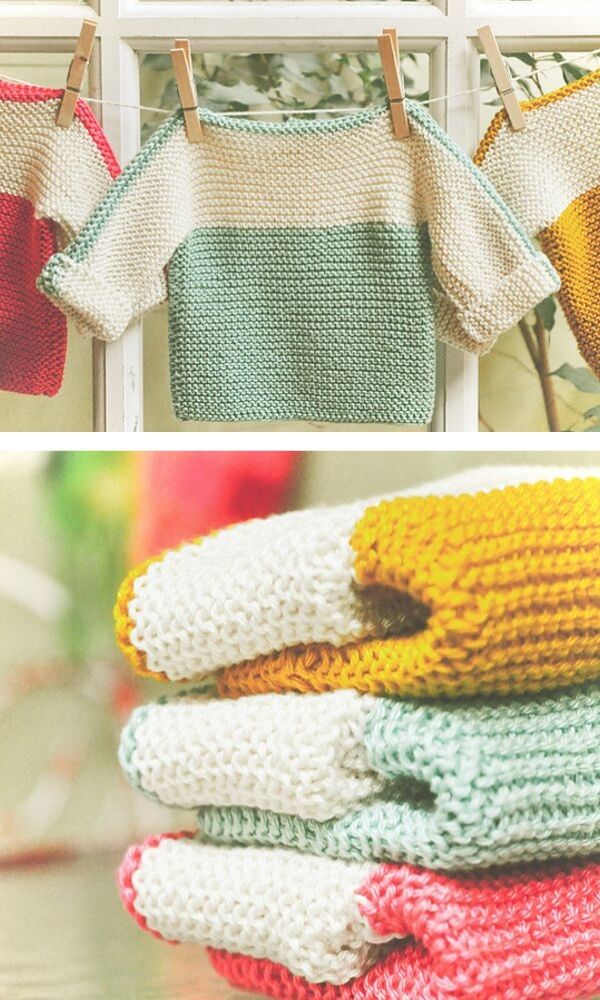 You will find this free pattern here.
Advertisements

Vintage elegant patch cardigan
This elegant patch cardigan will be perfect for a special occasion, but also as a fashionable casual outfit. Pattern isn't difficult, so you will enjoy making a unique sweater for your child. Choose an unusual intense colour and fall in love with this pattern!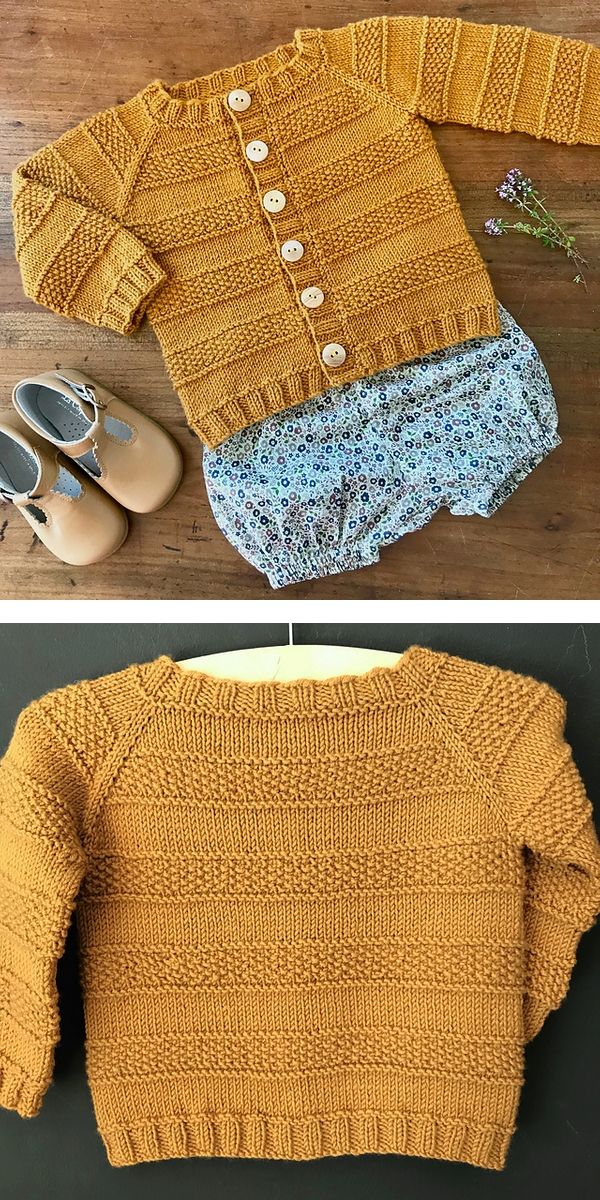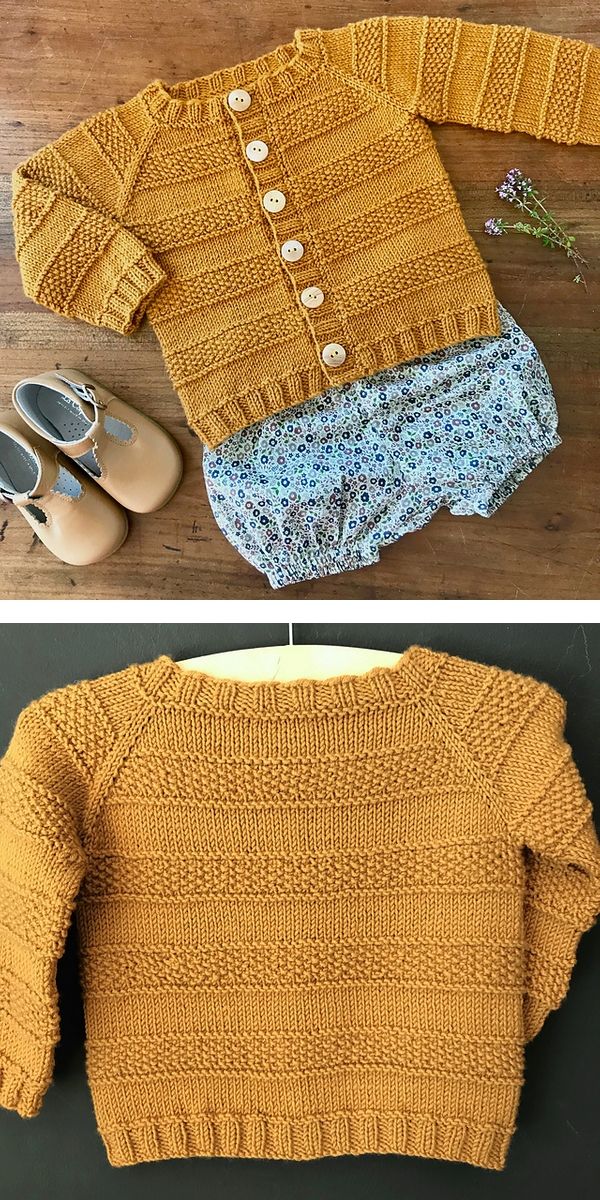 You will find this pattern in good price here.
Cute tiny kimono set
This set including tiny kimono and small beanie will make your baby look even sweeter. Kimono looks lovely in almost every colour, so it doesn't matter if it's for a boy or a girl – both will look stunning in it. Don't forget to match the beanie to the set! Charming bow and colorful buttons will make the kimono even more cute.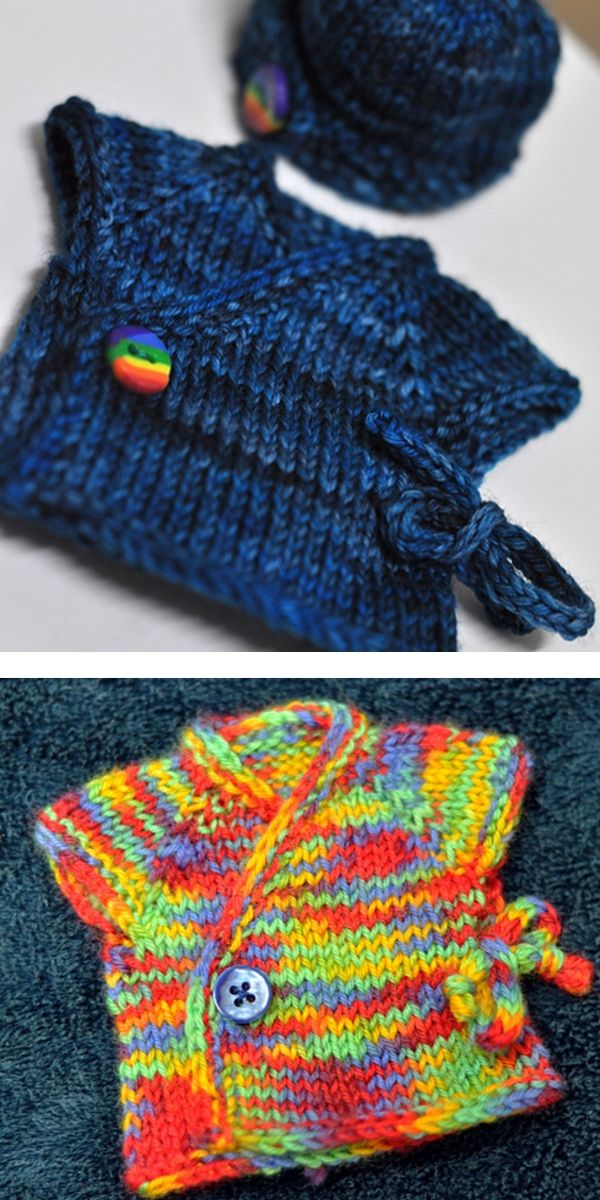 You will find this free pattern here.
Soft casual sweater
The newborn baby will look lovely in this soft sweater in a subdued colour. Just look at this gorgeous newborn and create a tiny sweater especially for your baby. Pattern isn't difficult, so you can do it with pleasure. It's also a great gift idea from the heart to the new family member.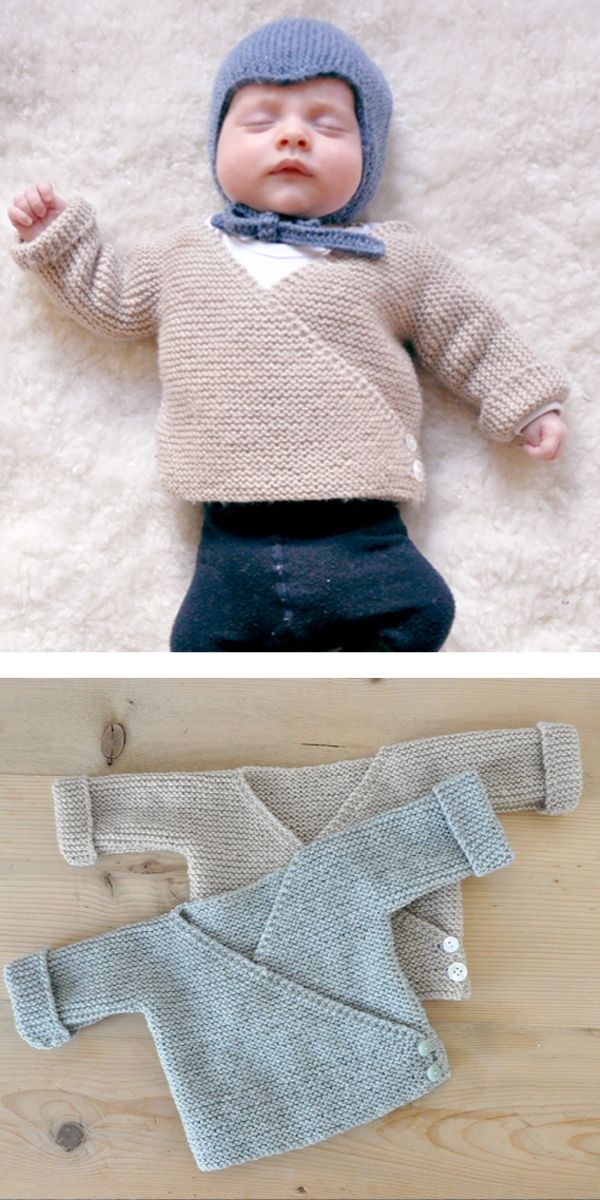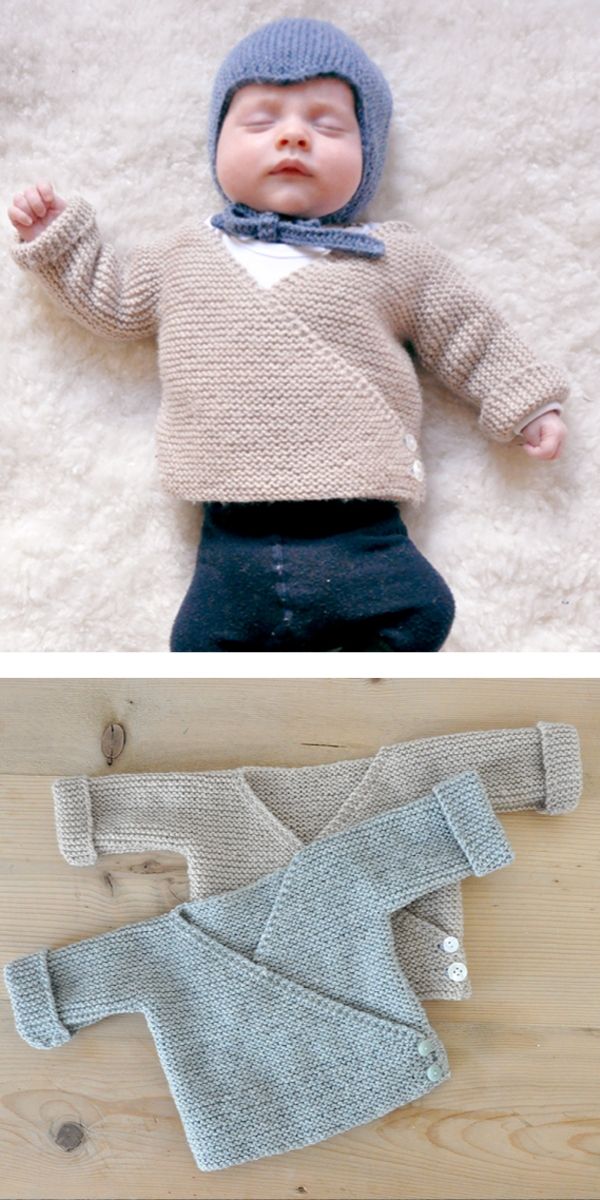 You will find this free pattern here.
Elegant festive set
This amazing set will be great for special occasions and Christmas. The set includes knitted baby jacket, slippers, cap and shoes. All you need is a plain t-shirt, tights and this set – a fabulous outfit for the baby is ready! Sweet bow and sleeves make the set even more beautiful. This lovely set will be also a wonderful idea for a Christmas gift.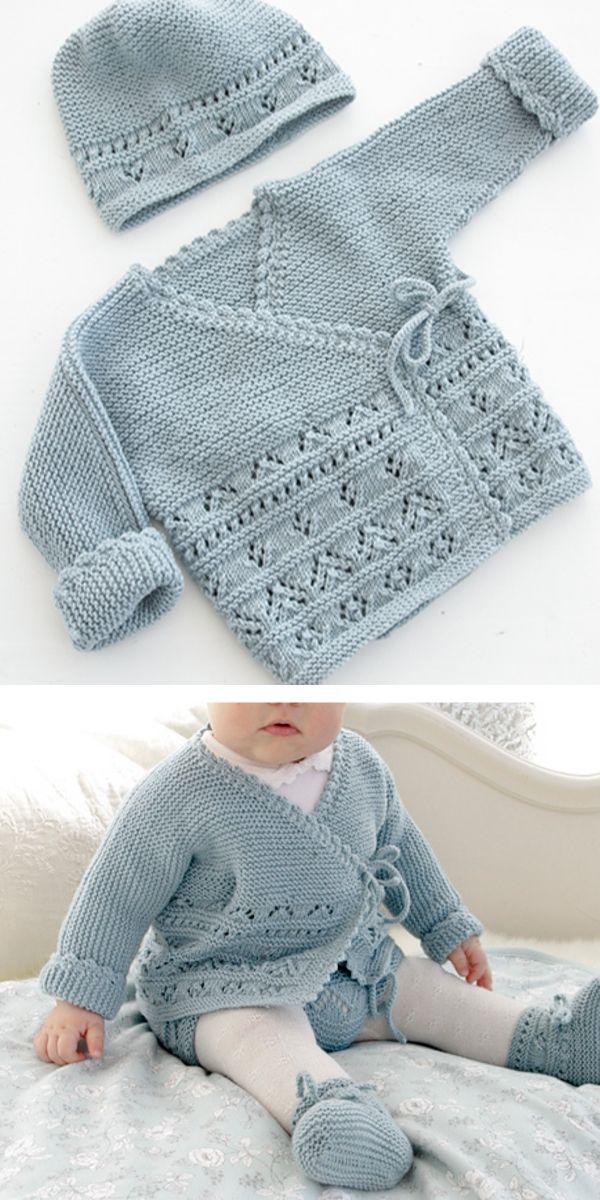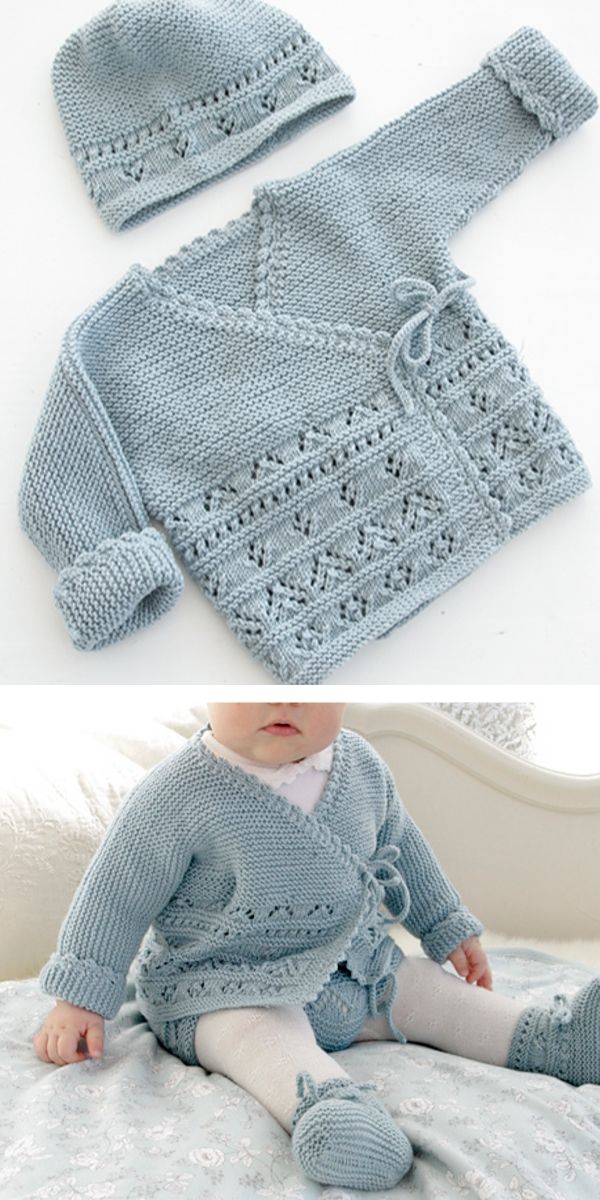 You will find this free pattern here.