Sweet little cardigans for babies and older kids are definitely among the main reasons why we start our crocheting adventure. No wonder we have so many beautiful designs out there, each more adorable than the other. They are all wonderfully colorful, with a soft touch, warm feel and all kinds of cute tiny buttons. Which one will you make first? Before you start, check out our Facebook and Pinterest for more inspiration!
Olive You Baby 
Free Knitting Pattern
Level: upper beginner Author: Taiga Hilliard Designs
Extra pretty, very popular and not that hard to make! No wonder it's on the top of our list. Your little one is going to look even more adorable in this warm, colorful crochet wonder. You will all the instructions you need right here.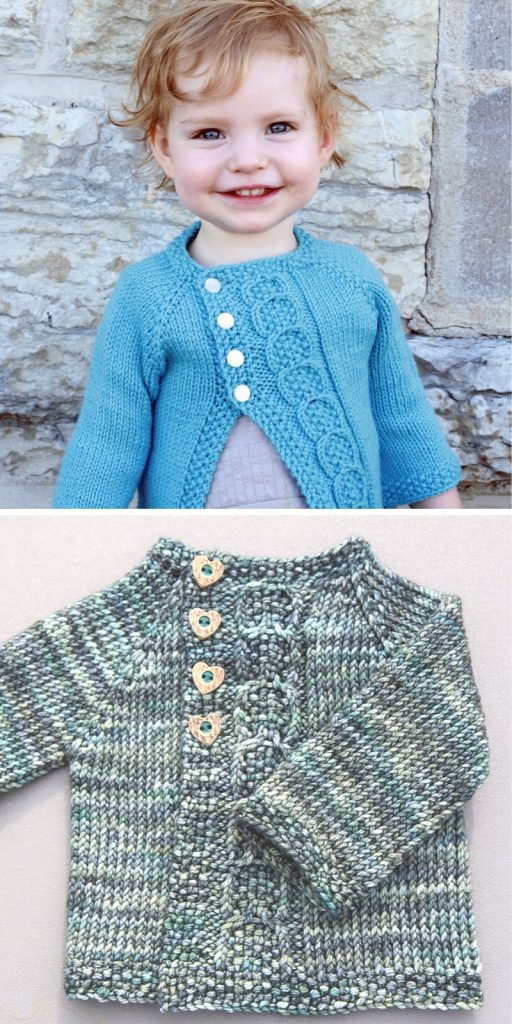 Left of Center Cardi 
Free Knitting Pattern
Level: upper beginner Author: Universal Yarn
Beautiful pastel blue, colorful horizontal stripes and contrasting little buttons. A stylish proposal for every little fashion lover, without a doubt! If you love it as much as we do, get to work with the pattern you find under this link.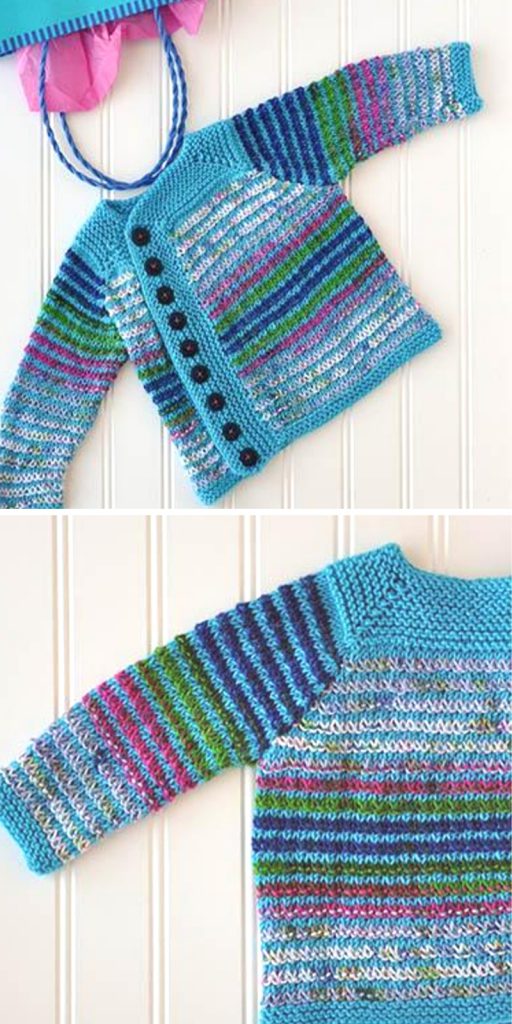 Baby Cardigan 
Free Knitting Pattern
Level: beginner Author:  Madam Ulma
This is a minimalistic, sophisticated cardigan in elegant pastel shades of beige and blue. A project designed to melt your heart away. A perfect, basic piece of clothing, essential in every little angel's wardrobe. Click here to discover the pattern.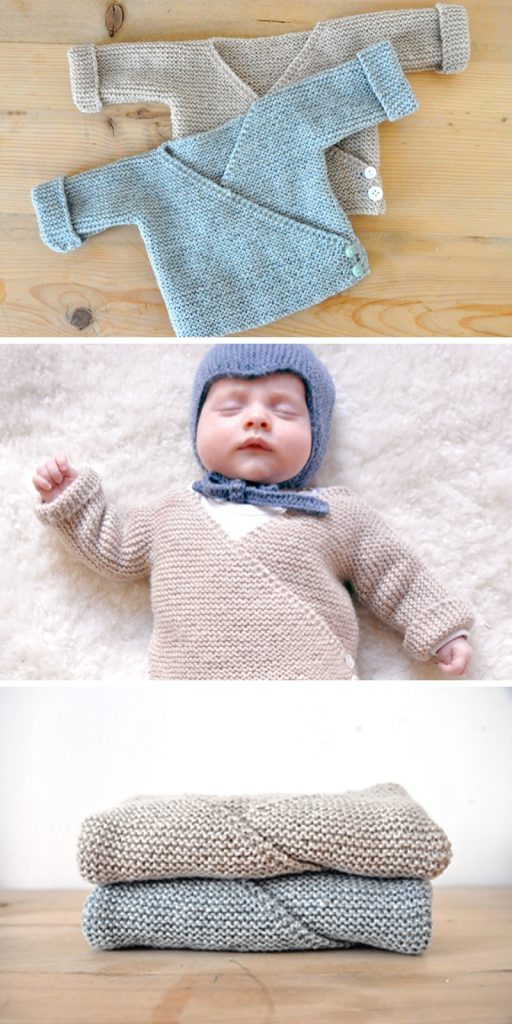 Watermelon Baby Cardigan Free Knitting Pattern
Level: intermediate Author: Stitchylinda Designs
We all unquestionably love watermelons and cute little cardigans. This design was created with this exact thought in mind. We know you can't resist this pure definition of cuteness, so get to work using the instructions we found for you!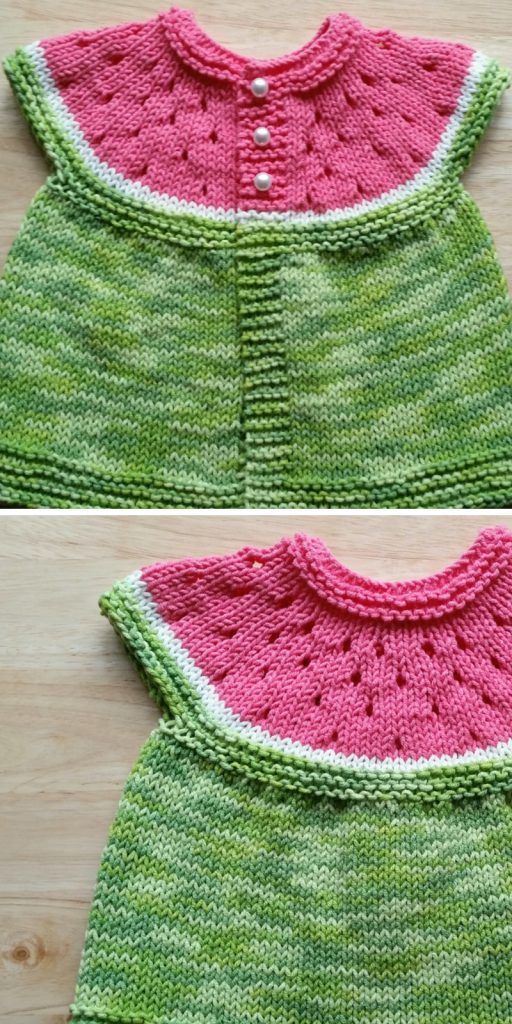 Little Heartwarmer Cardigan Free Knitting Pattern
Level: upper beginner Author: Anne B Hanssen
Take a look at this adorable proposal for your little teddy bear. The yarn in warm shade of light brown surely fits the beautiful beige buttons like a dream. This design simply warms our hearts. It's secret is hidden under this link.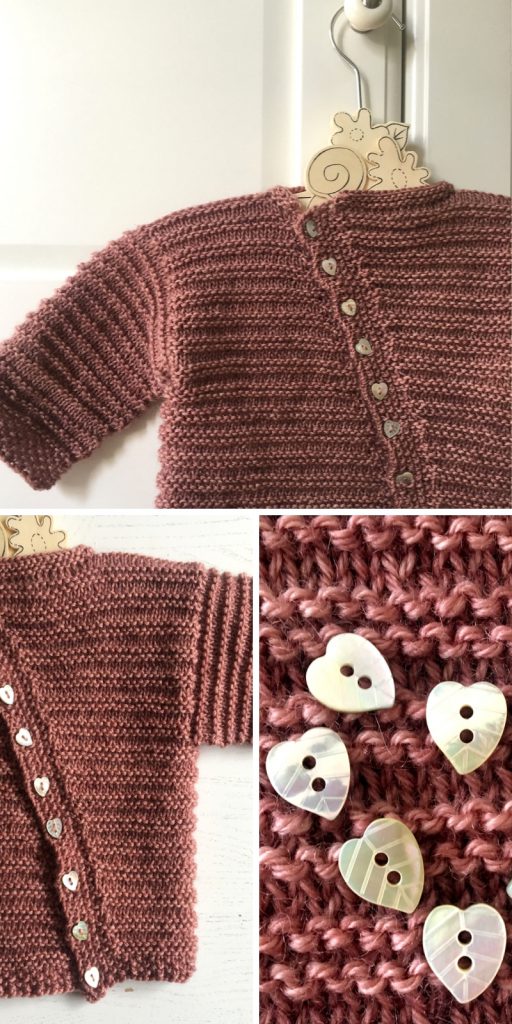 Fuss Free Baby Cardigan Free Knitting Pattern
Level: upper beginner Author: Louise Tilbrook
One more design with stylish horizontal stripes for all the little fashion fans out there. Which color scheme will you choose for your baby? Vibrant shades will work as well as pastels in this case. You will find the pattern here. Have fun!