Do you like beautiful colourful motifs which are eye-catching and decorate your rooms? That's great, because here you'll see some amazing Floral Mandalas patterns. Choose your favorite yarn colours and create beautiful mandalas for your home and your loved ones.
Check out our free patterns and follow us on our Facebook Fanpage and Pinterest for more creative ideas!
Starflower Mandala
This Starflower Mandala looks really thick and juicy because it's made of a thick yarn. Just look at the tightly compressed threads of the yarn, it looks beautiful and solid. You can use many colors you like and create a colorful mandala!
You will find this free pattern here.
Spring Fling Mandala
That mandala looks really beautiful and gentle, doesn't it? The openings between the threads give the impression that this mandala is made of lace. I love such delicate patterns, and you?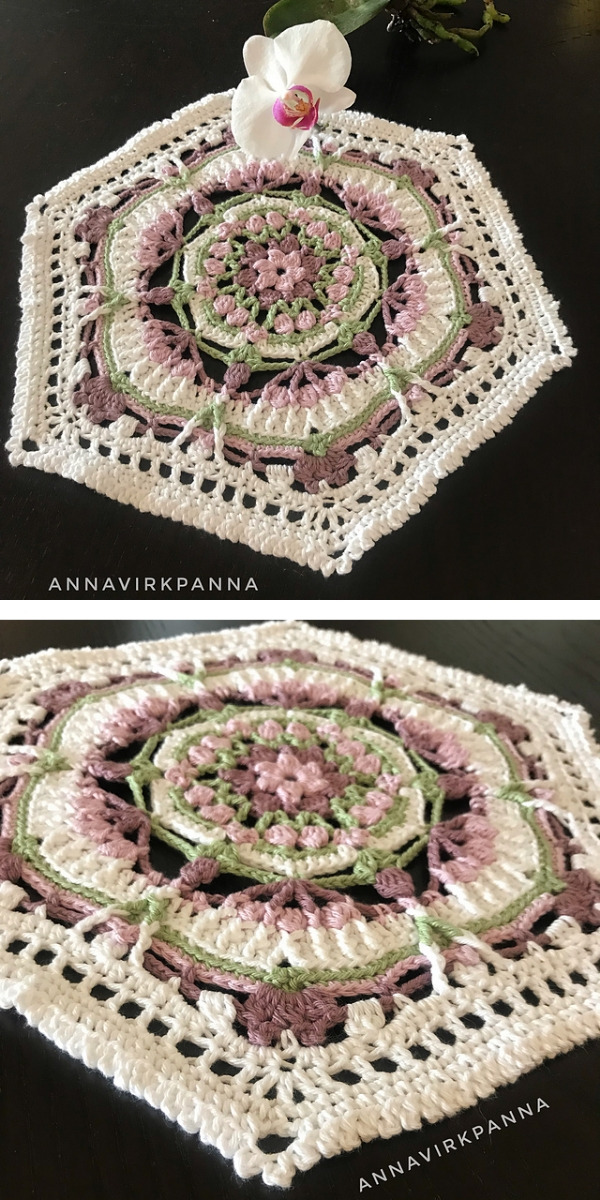 You will find this free pattern here.
Beyond The Stars Mandala
This geometric pattern Beyond The Stars with convex 3D elements looks really fantastic! Just look at these convex stars, they make an amazing impression! Moreover, this pattern will look totally amazing if you use ombre, long gradient such as the picture.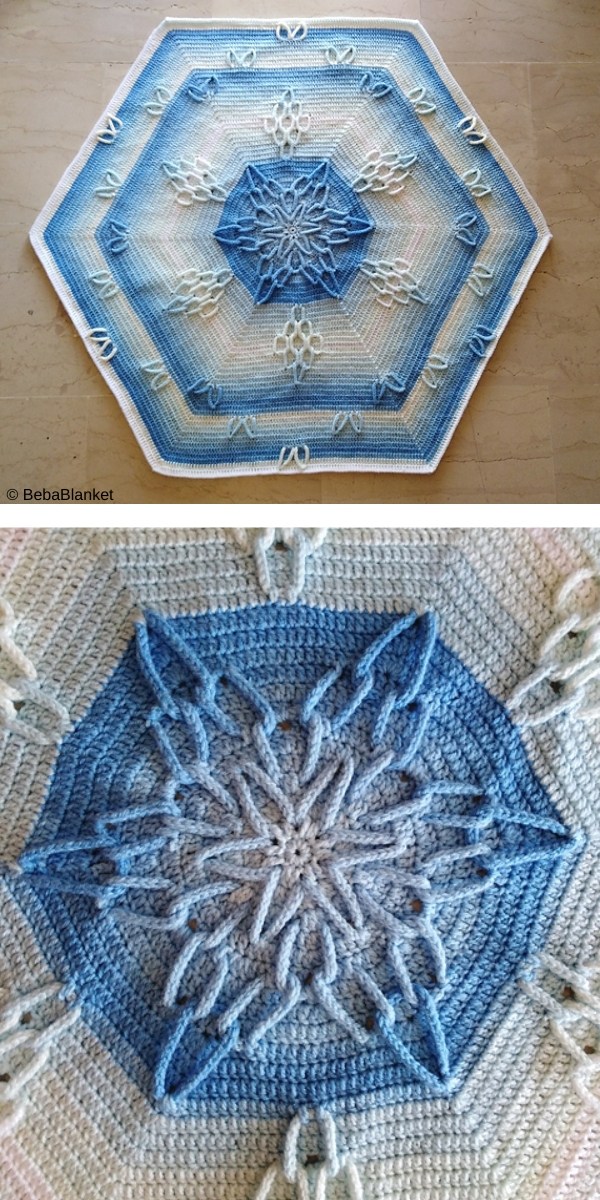 You will find this pattern here.
YNWA Dreamcatcher
This pattern looks beautiful and exotic, as if you bought it on a paradise holiday, but you can do it yourself at home! This is the perfect decoration for the bedroom, because the dreamcatcher will allow you to dream only about pleasant things!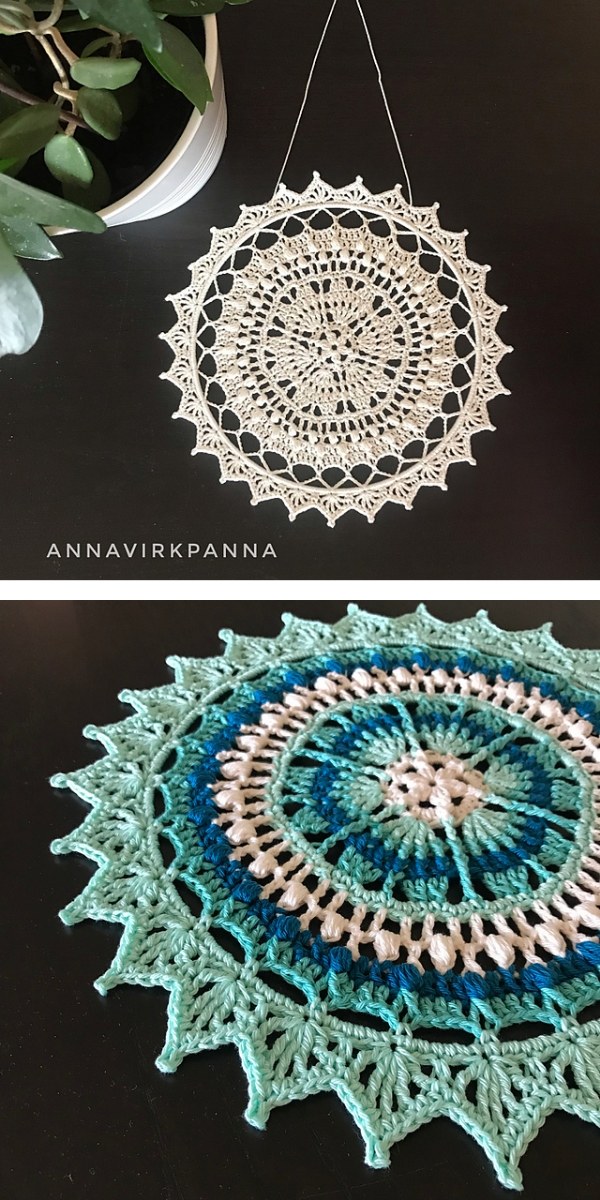 You will find this free pattern here.
Awakening Mandala
It's one of my favorite patterns, it's really beautiful! With its juicy and vivid colors, the mandala looks stunning. What's more, the symmetry of the shapes is something I really love! I hope it amazed you too, because this mandala looks like a beautiful flowery garden!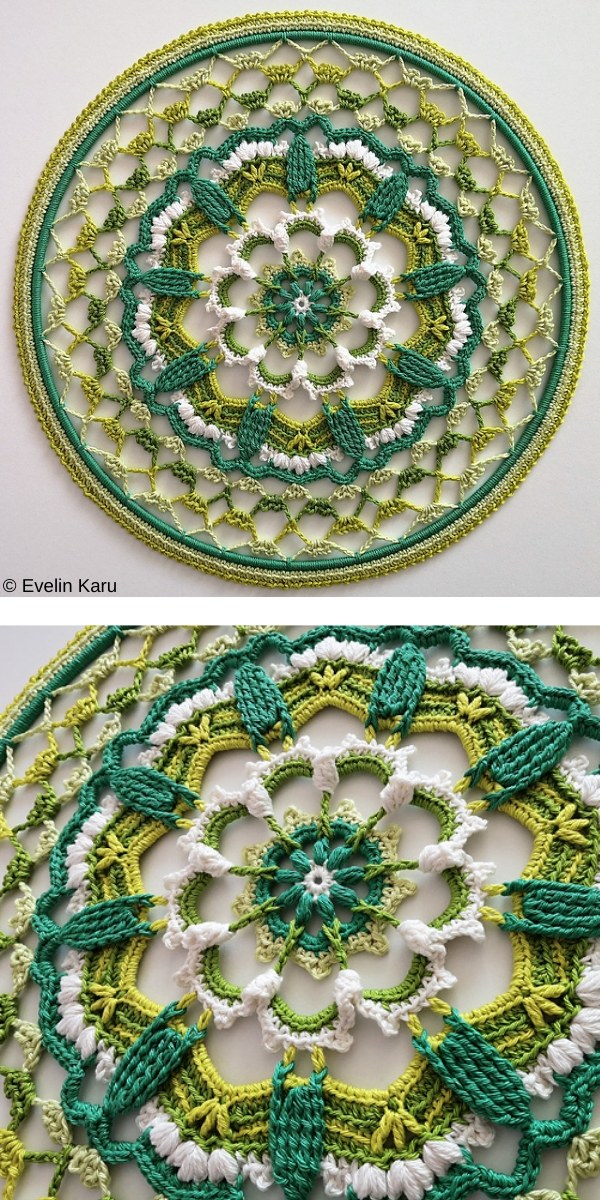 You will find this free pattern here.
Srinaya Pattern
If you think it's the perfect time to create something more complicated, then this Srinaya Pattern is for you! It looks beautiful and is more difficult to create. But that doesn't mean it's very difficult, if you've already had a few hours of crocheting, you'll be able to do it!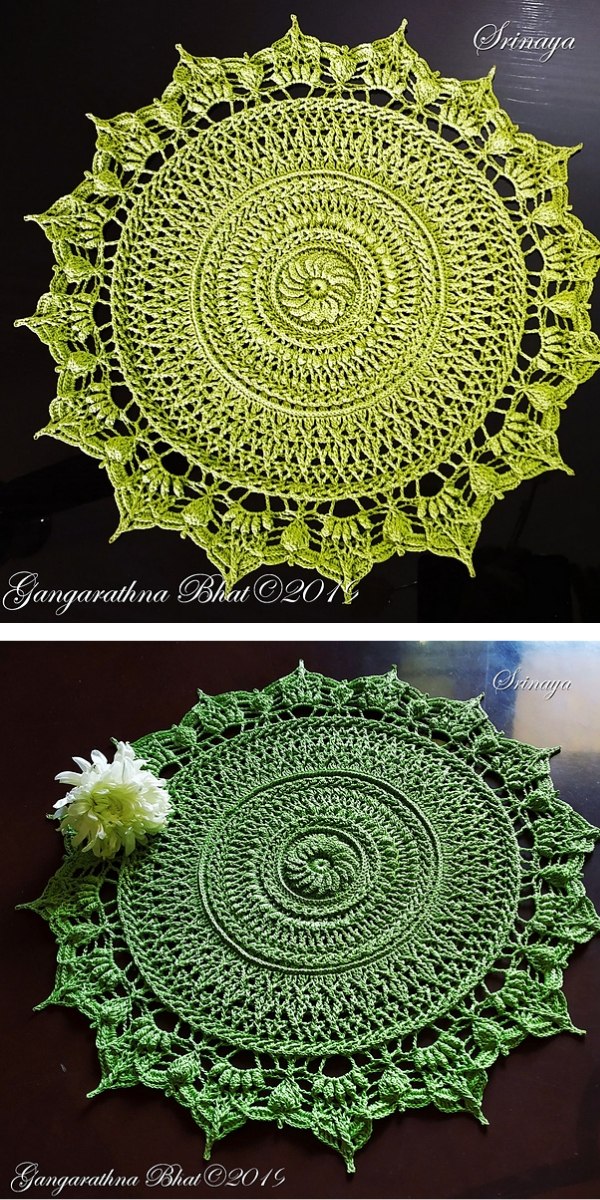 You will find this pattern here.
Flower Of The Night Mandala
You didn't find anything for yourself? Oh, look at this pattern! This floral mandala is a beautiful pattern that you have to create! I'm sure you'll fall in love with it, just pick your favorite colors of yarn and start today!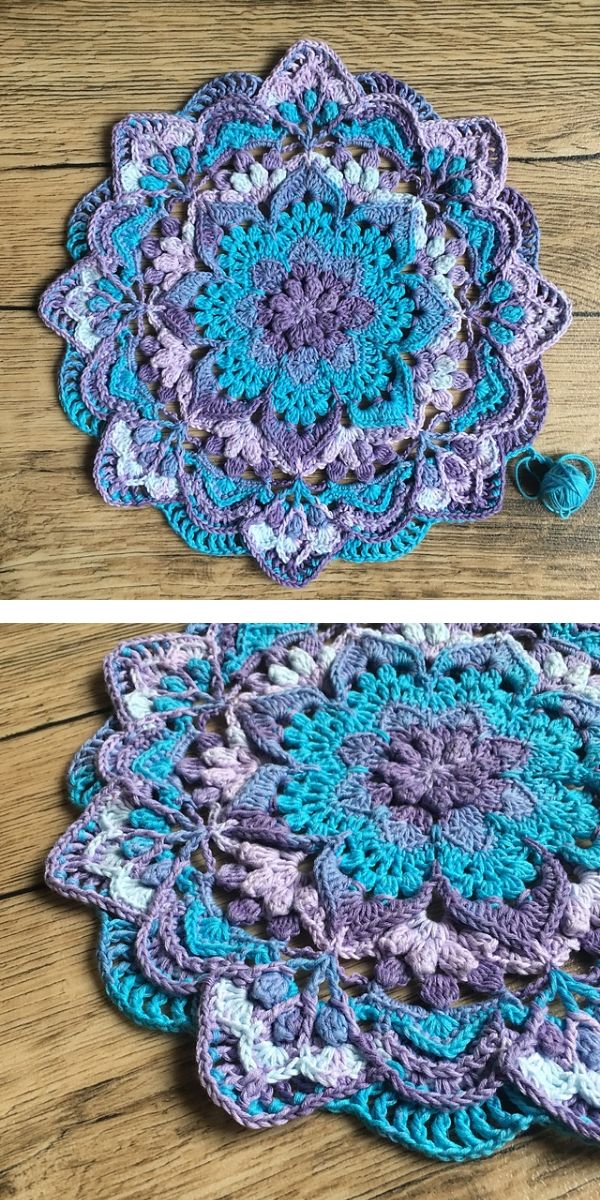 You will find this pattern here.