10 Crochet Afghans Ideas For Your Home
What's the difference between a blanket and an afghan? Frankly speaking, almost none. "Crochet afghan" is just another name for the same item. The question could be in a blanket size.
But I have a remarkable story for you. Keep reading.
Where the term "afghan" came from?
"Afghan" came to the English language in the late 1700s from the Middle East. Merchants brought magnificent bright textiles, incredible carpets, and high-quality wool from their voyages to Afghanistan. Therefore, these goods became associated with the country and the people who produced them.
In the early 1800s, the word "Afghan" began to be commonly used not in Britain but also in the United States. It meant knitted or crocheted multi-colored blankets.
The thrifty women of that time preserved the yarn remains, kept dyes and fibers from old sweaters, and crocheted small squares from them. They joined these squares together and made blankets, shawls, and bedspreads without paying attention to the colors they took. Usually, grandmothers did that job, and the colorful square-motif items were called "Granny Square Afghans."
Is there a difference in blanket sizes?
Today, we use the words "throw," "blanket," and "afghan" to name the same items. All of them are blankets. It won't be a mistake if you call any cozy crochet throw or afghan like that.
But usually, the blanket throw is smaller and plays the role of an interior piece. You wrap yourself with it, sitting on your couch.
The blanket is the biggest one among others. It could be of bedspread size. But you can choose any, of course, as you're a creator.
And the central point for an afghan is that it is always crocheted or knitted but not woven. The size could be any, but usually smaller than a bed cover.
How to create the best crochet afghans?
It's simple! Check the following crochet afghans ideas. Find the most eye-catching free patterns to grab your crochet hook and make beautiful pieces for your home. They will also be a wonderful gift to your special people.
1. Beautiful Striped Crochet Blankets
The striped design gives dynamics to your crochet afghan. Moreover, it's an excellent chance to use your leftovers! You'll create a colorful blanket for a gift or your own interior using your stash. Check the free patterns of Beautiful Striped Crochet Blankets and decide which is best for you.
2. Textured Crochet Blankets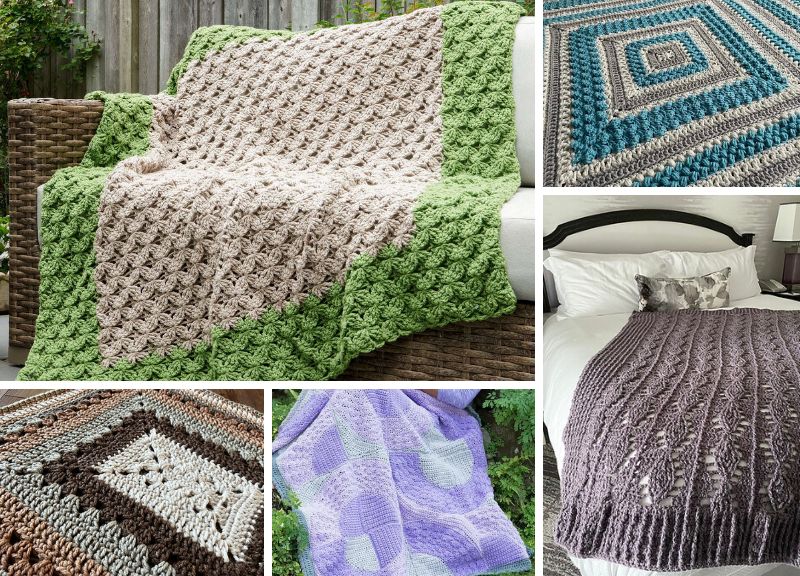 The Textured Crochet Blankets may be one of my favorite selections of free crochet afghan patterns. I adore these chunky blankets with a fantastic texture which is a great pleasure to squish. Their super bulky weight makes them highly cozy and relaxing. I believe you'll love them too.
3. Beautiful Colorful Mosaic Crochet Blankets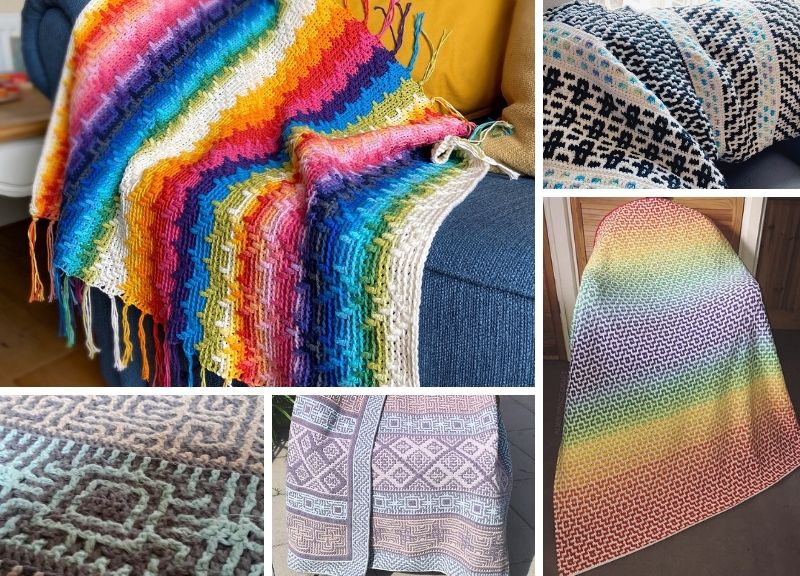 The Beautiful Colorful Mosaic Crochet Blankets are like crocheted paintings. But don't worry! This art is affordable for beginners too.
There are many free patterns that will teach you the mosaic crochet technique. You'll practice a little and feel yourself a master of crocheting.
4. C2C Crochet Afghan Blocks and Blankets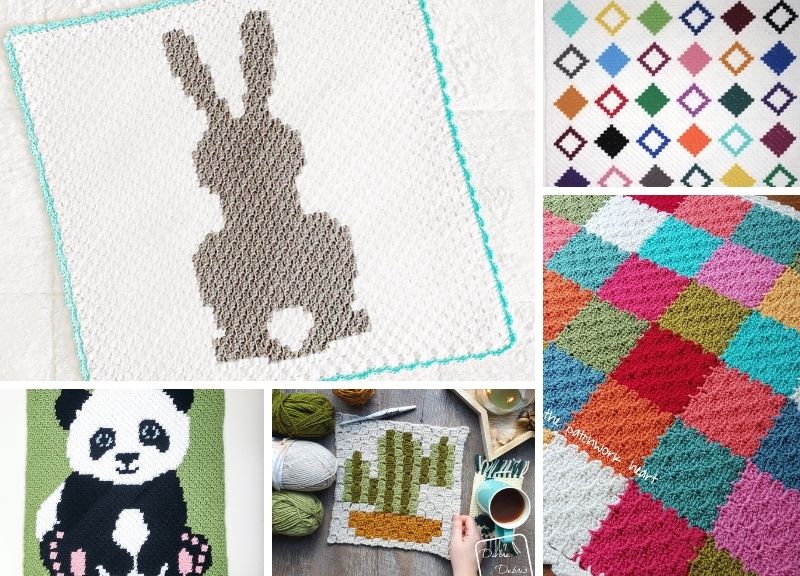 The corner-to-corner crochet technique is full of fun. It's relatively easy to learn, and it gives so many opportunities! Really! You can create not only C2C afghans but also stylish wall hangings, kitchen towels, coasters, etc.
The C2C Crochet Afghan Blocks and Blankets are always cheerful and bright. It fits nicely in the children's room, as many crochet animals and other cute designs exist.
5. Gorgeous Colorful Crochet CAL Ideas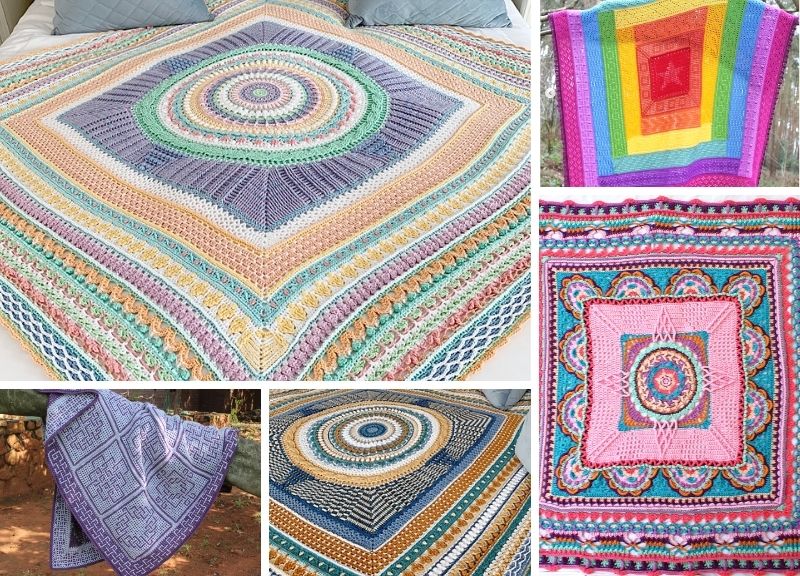 The crochet-along events, or CALs, are always joyful. Designers teach you how to make something amazing that you've never done before. They give step-by-step instructions and guide their participants along the way. Some of them leave their pattern for free after the end.
The Gorgeous Colorful Crochet CAL Ideas is the selection of such projects. There are a lot of square blankets that will stun you.
6. Cosy Stripe Crochet Blanket Ideas
You indeed saw many variations of the famous Cosy Stripe Blanket by Attic24. It's an old free crochet pattern but still one of the most repeated and well-known. It's because of the basic crochet stitches' simplicity and the everlasting design.
Check for the Cozy Stripe Crochet Blanket Ideas to see the range of color pallets people have chosen before. Maybe you'll find something eye-catching for your future crochet project.
7. Giant Granny Patches Crochet Blankets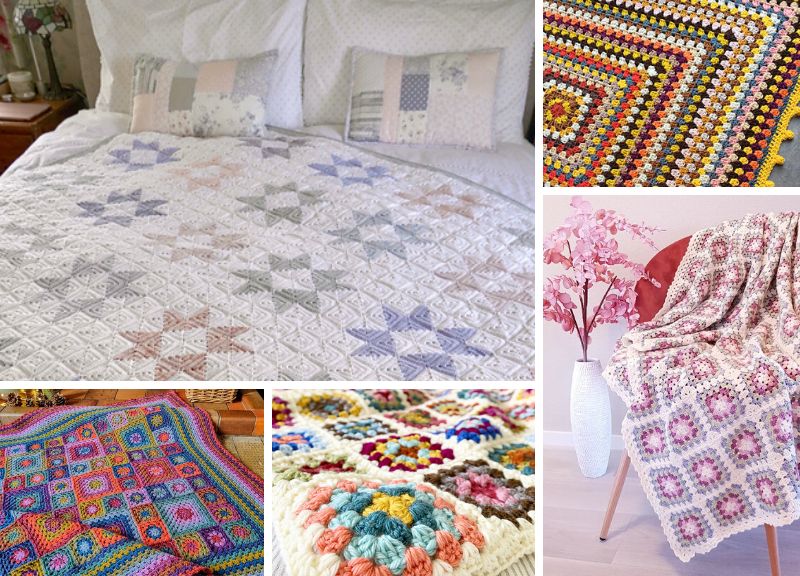 The Giant Granny Patches Crochet Blankets are those same original Granny Square Afghans we discussed above. Big blankets made with multiple colorful crochet granny squares that will look marvelous in your bedroom or whenever you want. Scroll along the post and find the best pattern for you.
8. Star Shaped Crochet Baby Blankets
Afghans could be of different shapes. You can play with techniques to create something unique for your beloved people, especially when it comes to children.
Look through the Star-Shaped Crochet Baby Blankets pattern and see how beautiful they are.
9. Snuggle Stitch Crochet Blankets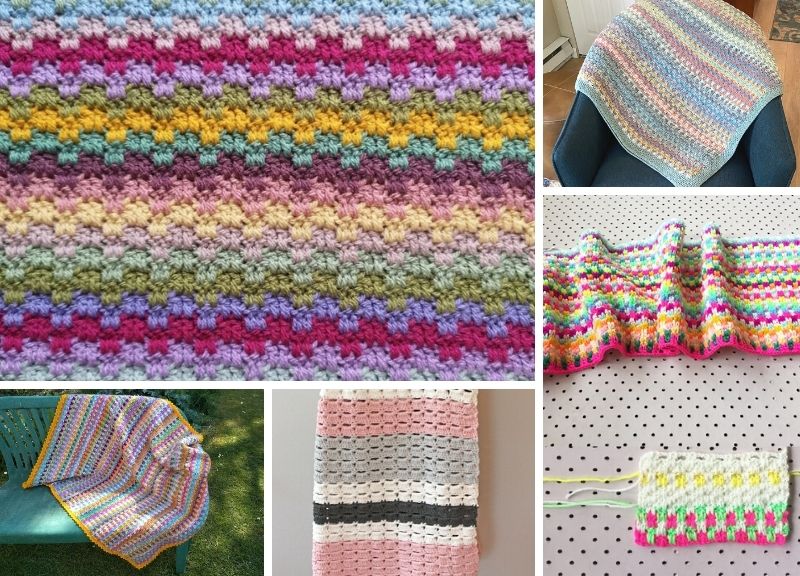 The Snuggle Stitch Crochet Blankets are the perfect choice for beginners crochet because of the following reasons. Firstly, it's an easy crochet stitch. Secondly, there are a lot of repeats, and it will be a relaxing project. And thirdly, these stripy afghans look beautiful.
You can use your stash to make a throw blanket and get a colorful blankie for your kids or personal use.
10. Ripple Cozy Crochet Blankets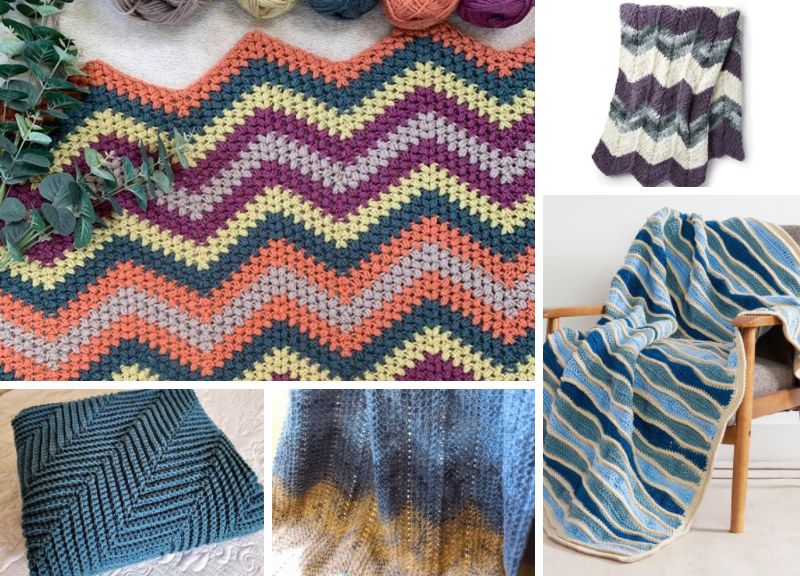 The ripple stitch gives dynamics to your crochet makes. You can create wonderful color combinations and get unique afghans with the same pattern. But I have many more free Ripple Cozy Crochet Blankets patterns than just one. Choose your favorite, and I wish you happy crocheting!