Peacock Tail Bags Free Crochet Pattern
These Peacock Tail Bags are really charming! They're colorful, textured, and resembles real peacock feather. Like a peacock's tail, they'll catch the eye of passers-by. Look at these beautiful patterns and start making your bag now!
Check out our free patterns and follow us on our Facebook Fanpage and Pinterest for more creative ideas!
Peacock Crochet Bag
You absolutely must have this beautiful bag! The starting point is a mandala, which is then transformed into half-moon shape. Following the steps of this crochet-along will allow you to make it without problems, even if you don't feel confident in tackling this kind of a project.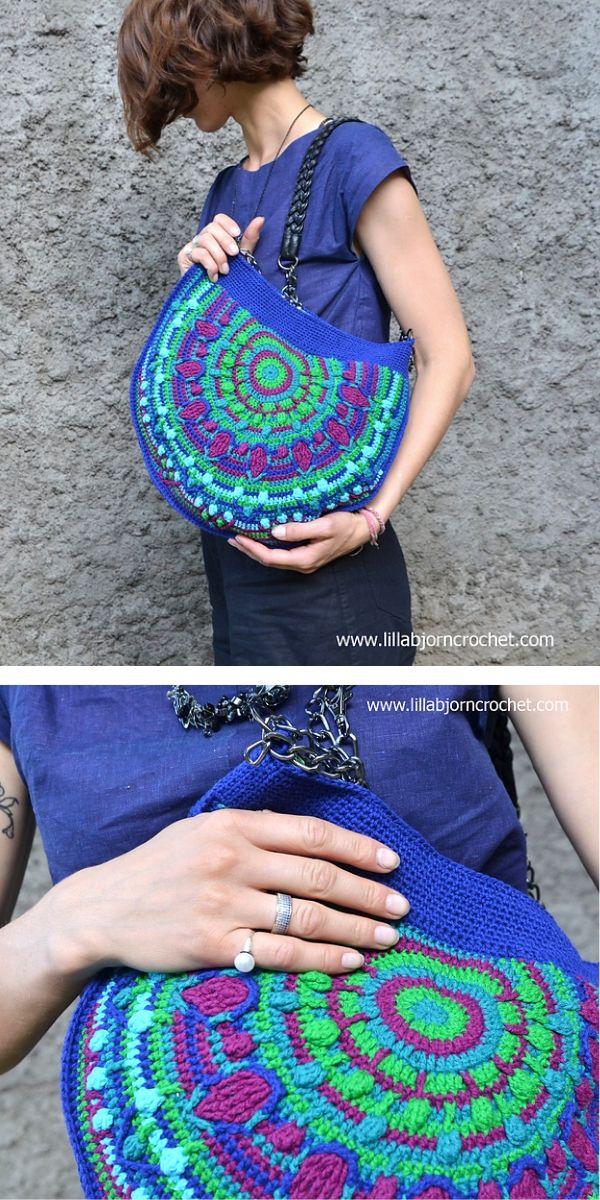 You will find the pattern here. 

Girly Peacock Bag
This flirtatious Girly Peacock Bag is perfect for a date or evening walk and what's more, it will look perfect with a dress! Vivid but delicate colours make the handbag look girly. If you like gorgeous colours like fuchsia or pink, create this amazing bag now!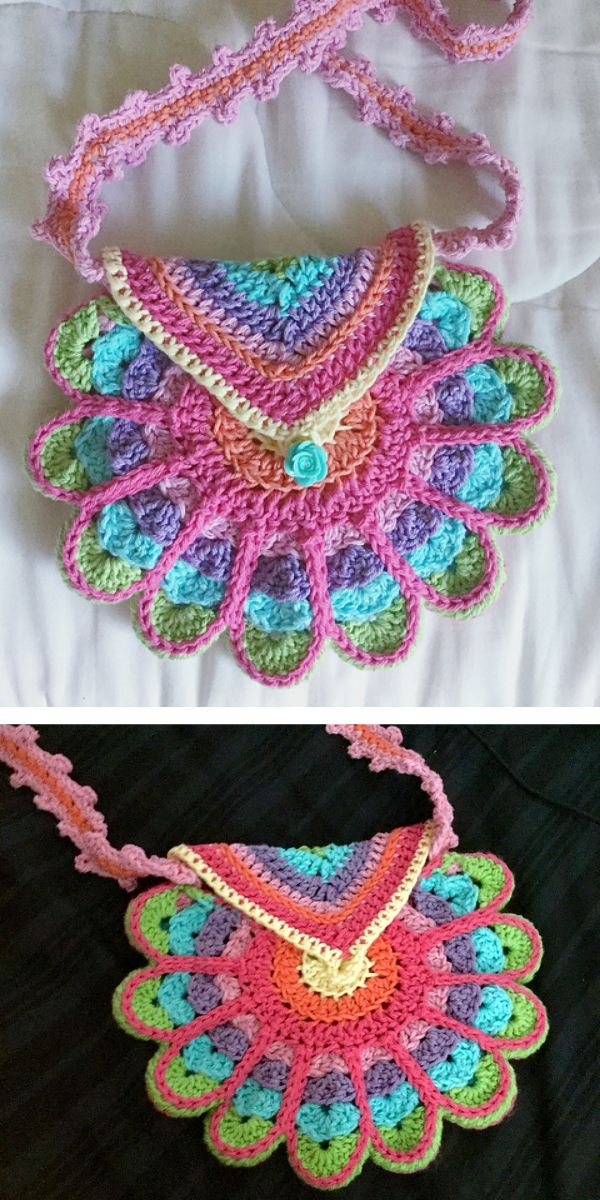 You will find this free pattern here.
Peacock Butterfly Bag
This bag has this handbag has a gorgeous 3D texture that captures the eye The pattern resembles flowers or butterflies – it depends on your interpetition. Anyway, the handbag looks fantastic! It's a great pattern for intermediate.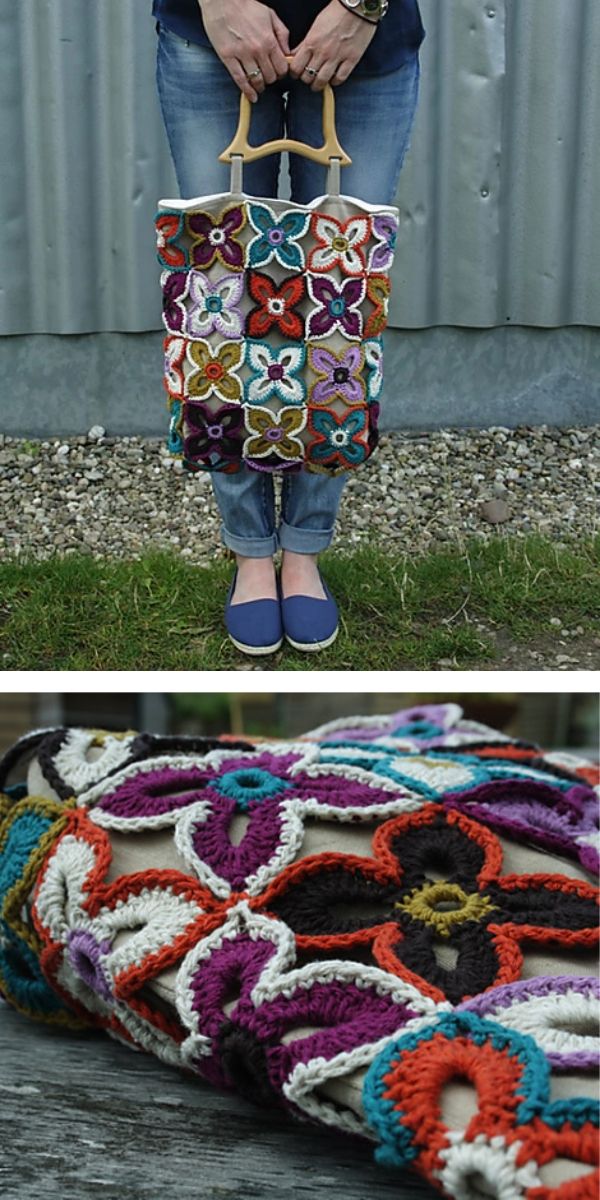 You will find this pattern here.
The bag looks phenomenal and creates a fabulous outfit, because even if you wear your jeans and basic t-shirt, you'll look great with this original bag anyway. Now end with the usual black bags and create this wonderful one!