Shawl is a real must have during bad weather, but in addition to the protective function it can also looks elegant and stylish! Elegant Knitted Shawl will be a great addition for a walk with elegant dress or on cooler summer evenings to cover your shoulders. Moreover, creating them will be a pleasure and I'm sure you'll be proud when you're done! Choose your favourite pattern and colour and start today!
Check out our free patterns and follow us on our Facebook Fanpage and Pinterest for more creative ideas!
Clinquant
Starting out as a semi-circular shawl, with drop stitch details and pointed edging, Clinquant is big and luxurious. Thanks to its small openings this shawl is airy and ideal for evening walks or a visit to the restaurant.
You will find this free pattern here
Advertisements

Daylight Breaking
Daylight Breaking combines the ease of garter stitch with simple fading color changes to let the beauty of hand dyed yarns shine. This asymmetrical shawl is really beautiful and will create amazing outfit with basic shirt and jeans.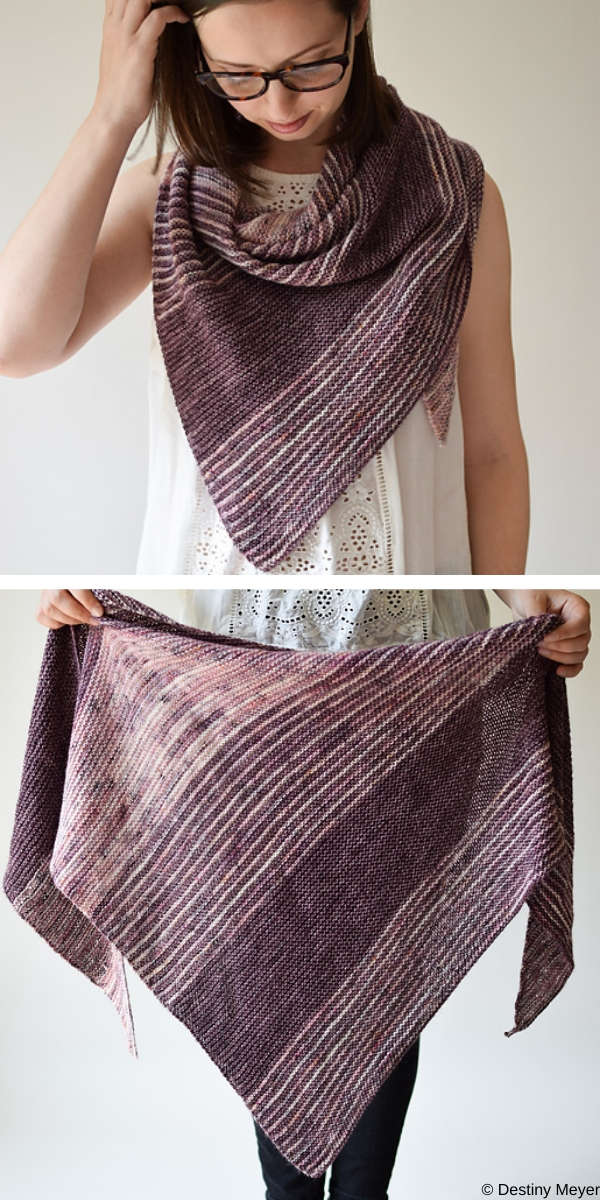 You will find this free pattern here
Regentag
If you like original projects you will like this Regentag. Make one for yourself or create it for a loved one, and don't be afraid to play with colours! You can use heavier or lighter yarn weights, it's up to you! Just look at this amazing Regentag Shawl, I'm sure you need this one!
You will find this free pattern here
Zilver
Look at this beautiful and elegant scarf! It will certainly warm your neck during cold weather and what's more, it will make your outfit look great. You can choose the colour you want, but you have to agree that grey version od Zilver looks cozy!
You will find this free pattern here
Easy Goes It DK
This Easy Goes It DK is pretty easy to customize. A fairly simple pattern with a slipped stitch edge is easy to make, so it won't take you long time. Original combination of the colours make this shawl looks stylish, but if you want, you can play with colours and use your favourite ones!
You will find this free pattern here