Gifts for Frontline Heroes Knitting Patterns
Now that we're having hard times, we should all support each other. The medical staff faces real challenges and has a lot to do. That's why today we gonna show you Gifts for Frontline Heroes. If you know a nurse or doctor personally, you can give him this plush toy, because it's a good way to show your support. You can also give this plush toy as a gift for taking care of you or another family member. Choose you favourite pattern and start today!
Check out our free patterns and follow us on our Facebook Fanpage and Pinterest for more creative ideas!
Little Doctor Bear Free Knitting Pattern
This pattern could be an amazing thank you to the wonderful medical staff all over the world who work so tirelessly for us all. If you want, you can knit one to give as a thank you gift or maybe to give comfort to a child or adult in these difficult days. Take a yarn and create this adorable Little Doctor Bear today!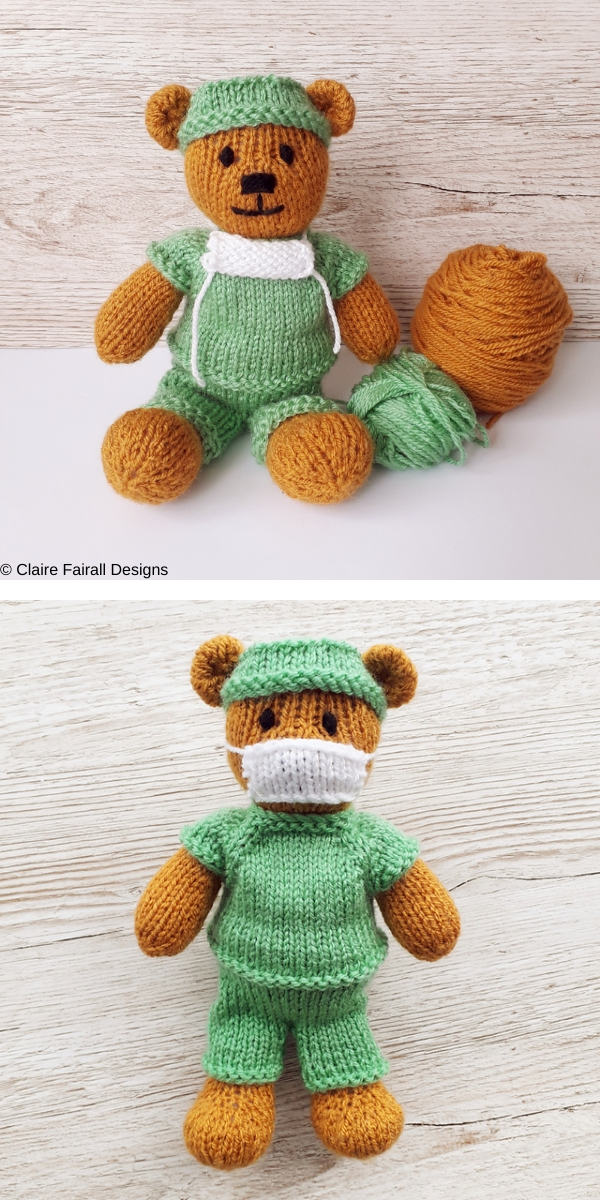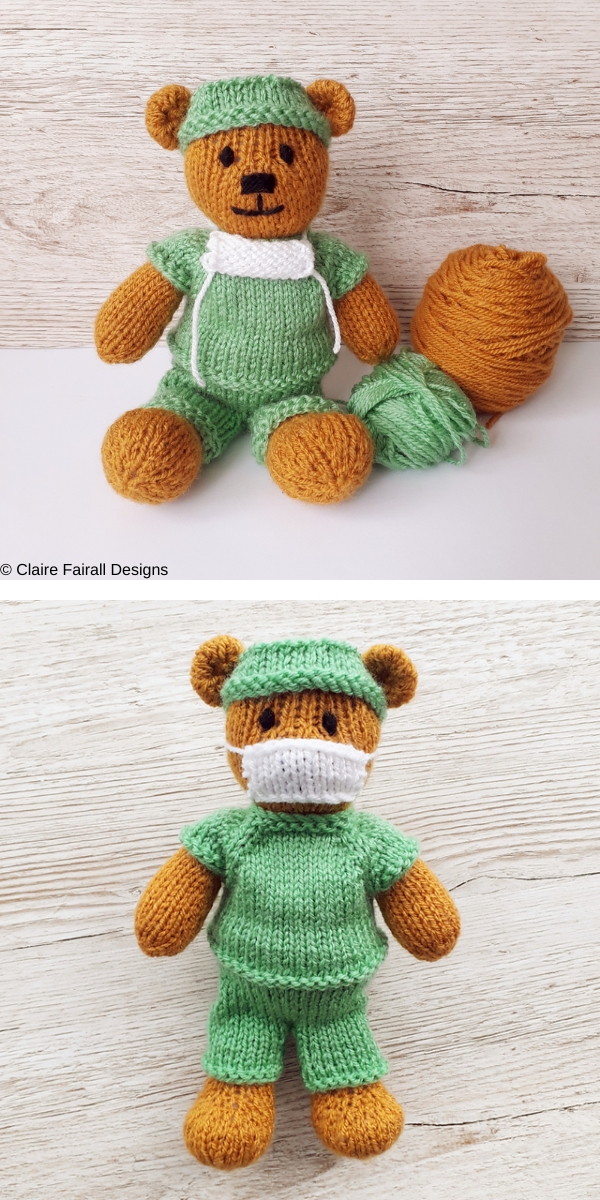 The full article about this free pattern is here
Nurse Mates Free Knitting Pattern
Just look at these Nurse Mates, aren't they adorable? It could be an amazing gift for all of the medical professionals who are working so tirelessly to keep us safe during this difficult time. Create a woman and man, and give them little protective masks!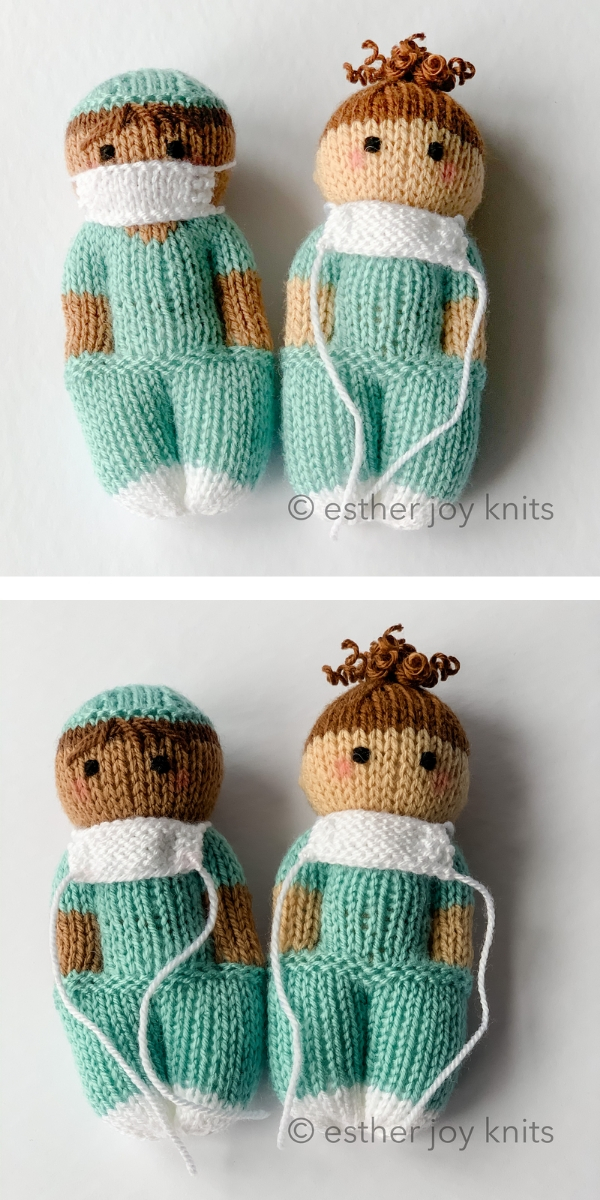 The full article about this free pattern is here
Doctor Dolly Free Knitting Pattern
Are you looking for original gift especially for your favourite doctor? So check out this cute and easy to follow knitting pattern for an adorable doll to show that key worker in the care profession that you appreciate them. Moreover, this Doctor Dolly is the perfect little hand held companion for most children.
The full article about this free pattern is here
Friendly MD Free Knitting Pattern
If you want create something with great respect and gratitude for all of the medical professionals look at this funny Friendly MD. This lovely man, thanks to his charming appearance, will cheer the gifted person up and give them some happiness.
The full article about this free pattern is here
Doctor Knitting Pattern
Have you ever seen the cuttest Doctor plush toy in the world? Here it is! Just look at his happy face! He has everything a real doctor should have – a stethoscope, a name badge, a thermometer and of course a white coat! Don't forget aout adorable hat!
The full article about this free pattern is here