10 Crochet Accessories Ideas for Home
We always strive to make our home cozier and nicer.
We carefully choose the color of the walls and buy beautiful furniture and various interior pieces. But how much easier and more enjoyable it is to improve the house when you love crocheting! Crochet accessories are a huge section of different cute home items, such as wall hangings, lace doilies, or useful and stylish kitchen accessories.
Below are 10 of the most popular posts with links to free crochet accessory patterns. Scroll to the bottom, and you will definitely find what you need.
1. Crochet Wall Hanging Ideas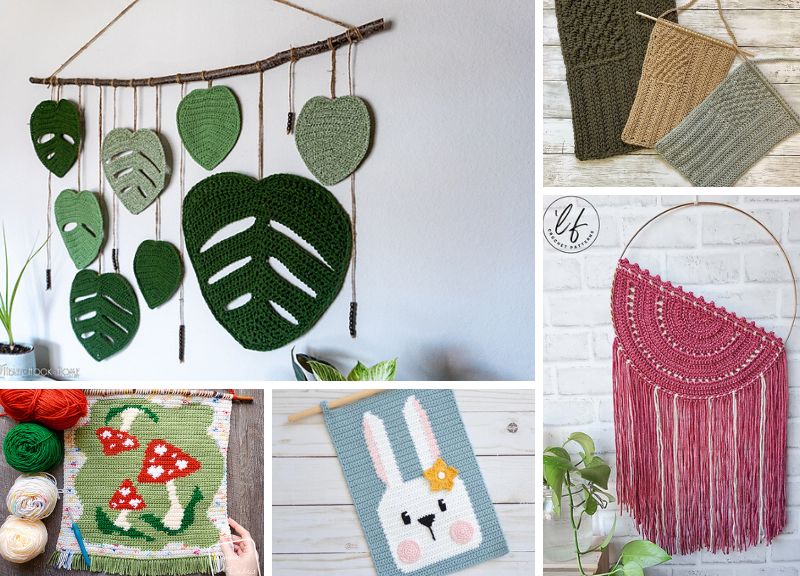 It worth spending 3-4 minutes and check the Crochet Wall Hanging Ideas for your home. You'll find there beautiful compositions that will improve your interior. They will give it that unique vibes of a beautiful handmade piece that reflects your soul. Your walls won't be empty anymore as you'll create a stunning decoration and hang it on.
2. Dazzling Doilies Free Crochet Patterns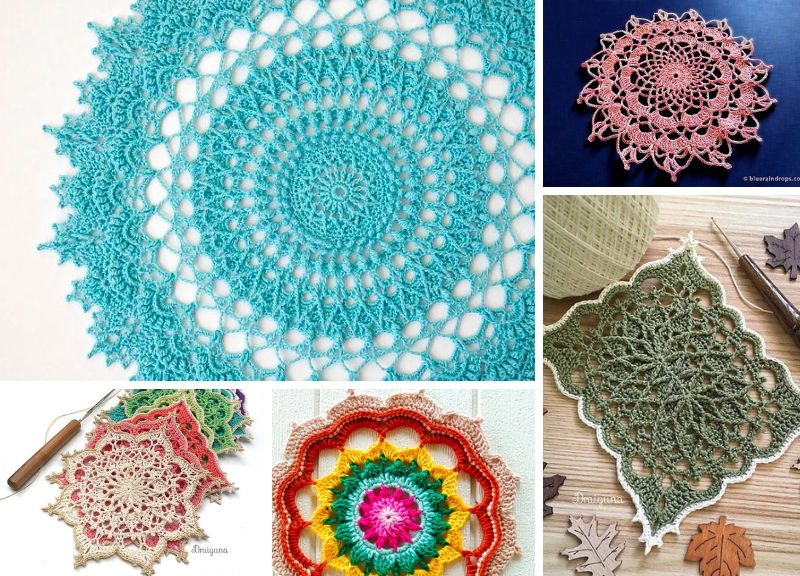 The crochet doily will look lovely on the table center, shelf with crafts, or your bedside. And it's such an exciting project! Search through the Dazzling Doilies Free Crochet Patterns, and you'll find gorgeous samples that require your time and craftsmanship.
3. Cheerful Crochet Placemats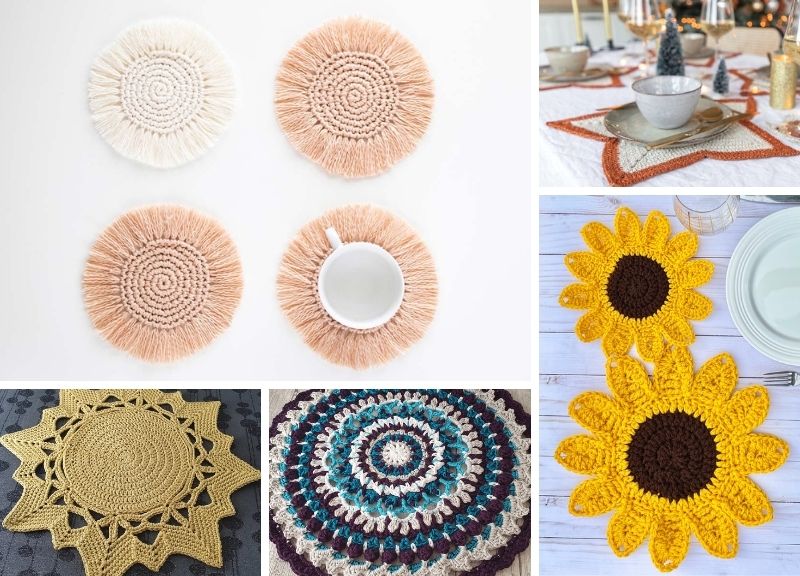 The crochet placemats are a practical and beautiful handmade accessory for your home. They look lovely on a dinner table, improve table setting, and save a tabletop from scratches, dust, and stains. I have an extensive selection of Cheerful Crochet Placemats patterns, and you'll find the most suitable for your interior.
4. Fun Crochet Potholders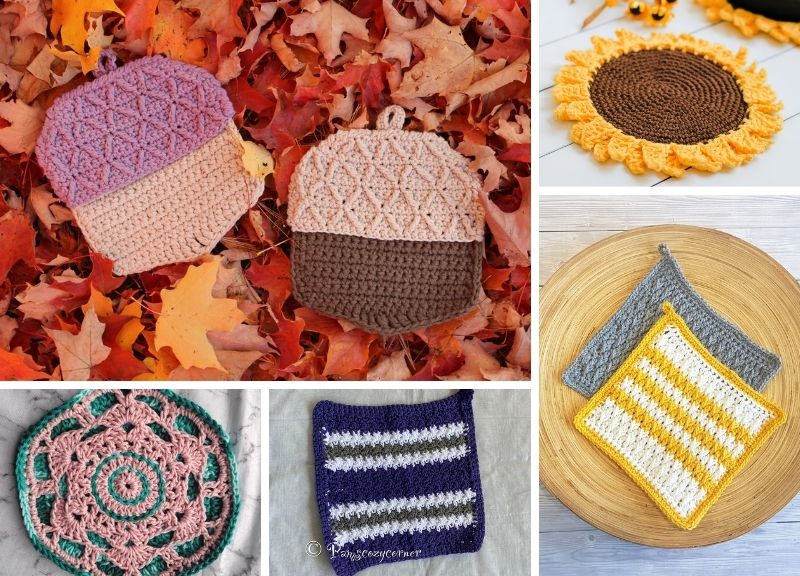 Pot holders are an integral part of any kitchen and the must-have crochet accessory for the safety of your hands. We all deal with hot pots, kettles, oven trays, etc., and we should care for ourselves. The Fun Crochet Potholders will be helpful things and may be perfect interior pieces. You'll see it!
5. Colorful Wonderful Crochet Mandalas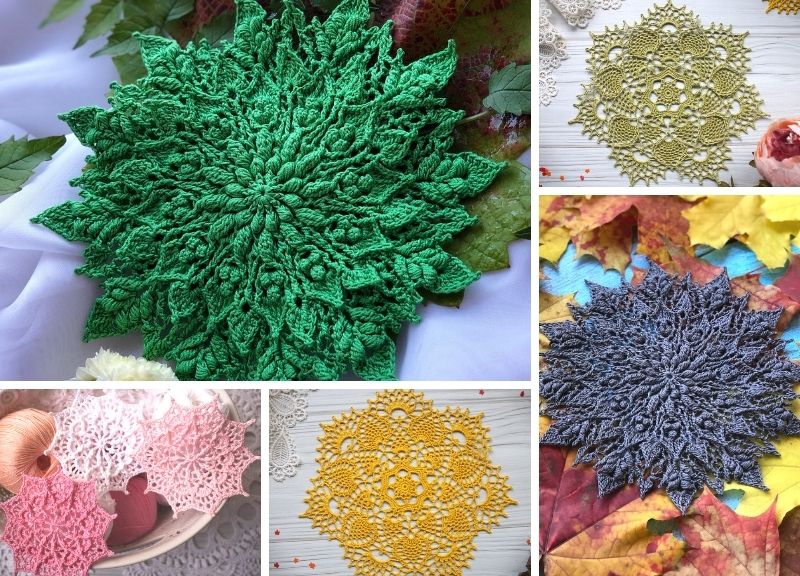 Check my Colorful Wonderful Crochet Mandalas selection, and you will find out how to improve your interior. You may have some paintings and photos on your walls, and handmade crochet masterpieces will add fresh vibes to your room. Furthermore, a beautiful mandala could be a wonderful gift to anyone.
6. Beautiful Delicate Flower Crochet Coasters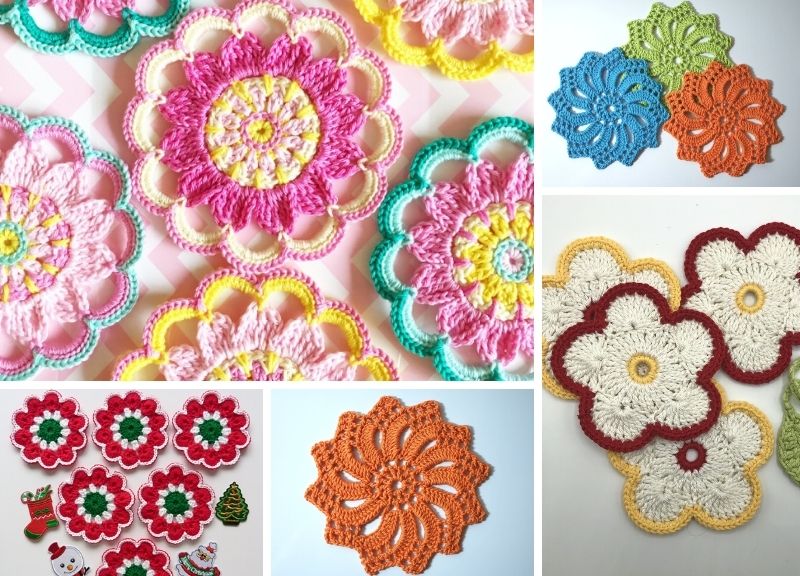 Coasters are another practical crochet accessories I personally love. They save a tabletop from hot stains and scratches and could cheer you up. Make a few stacks of Beautiful Delicate Flower Crochet Coasters and use different ones according to your mood. I'm sure you'll smile every time seeing them.
7. Warm and Practical Cup Cozy Ideas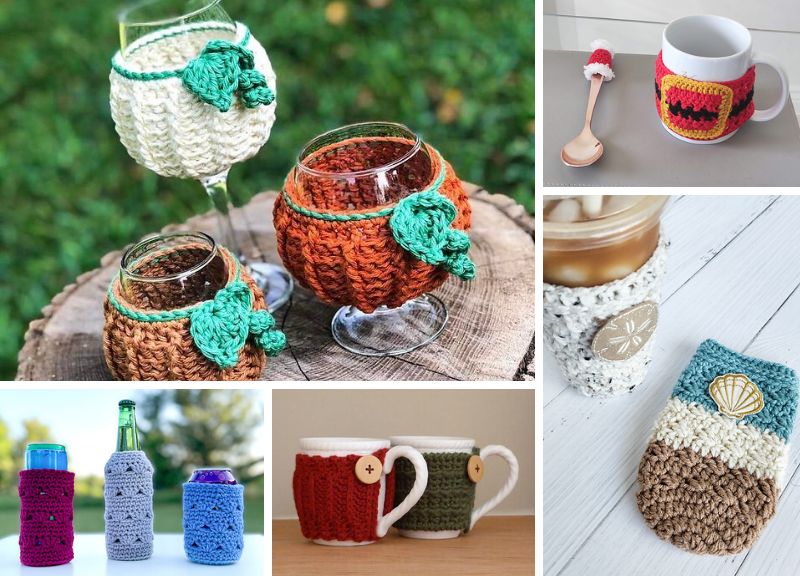 Protect your hands from a cold iced glass at a summer backyard party, and save them from hot beverages in winter. The cup cozies are a superb idea for all seasons. Furthermore, they could personalize your cups and glasses and make them so sweet. So, check the Warm and Practical Cup Cozy Ideas for the best design.
8. Amazing Crochet Basket Free Patterns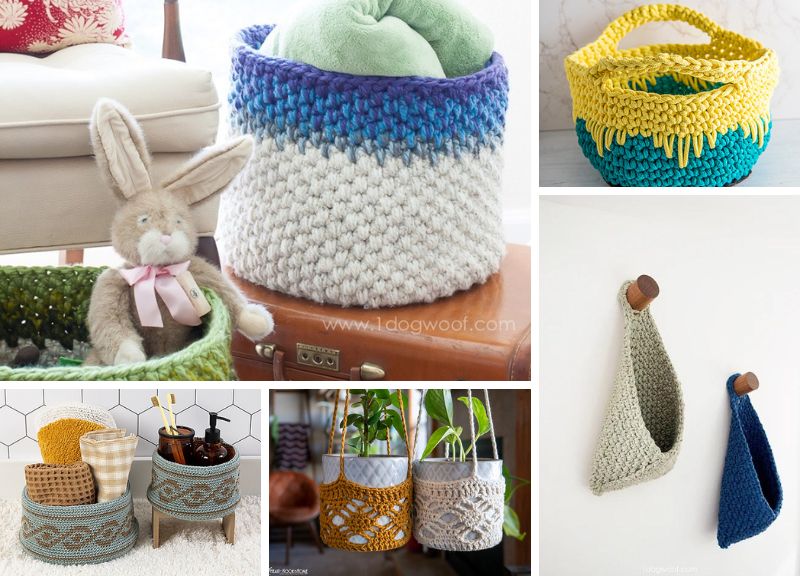 We all need baskets for storing … everything. It's better to look through Amazing Crochet Basket Free Patterns and choose a few for your home. Take a big one for yarn leftovers, another for kid's toys, a few smaller ones for miscellaneous makeup, and some for scrunchies, scissors, glasses, etc.
9. The Best Crochet Organizers with Free Patterns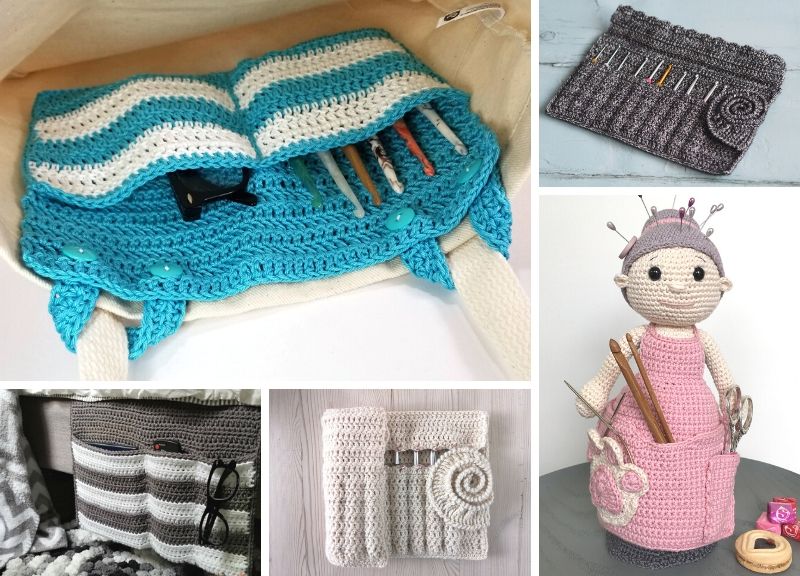 When you store your crochet gear in one place, you can quickly start a new project without looking for crochet hooks, scissors, needles, and other things. So, you need to have The Best Crochet Organizers with Free Patterns to save your time for crocheting.
10. Lovely Crochet Pillows with Bobbles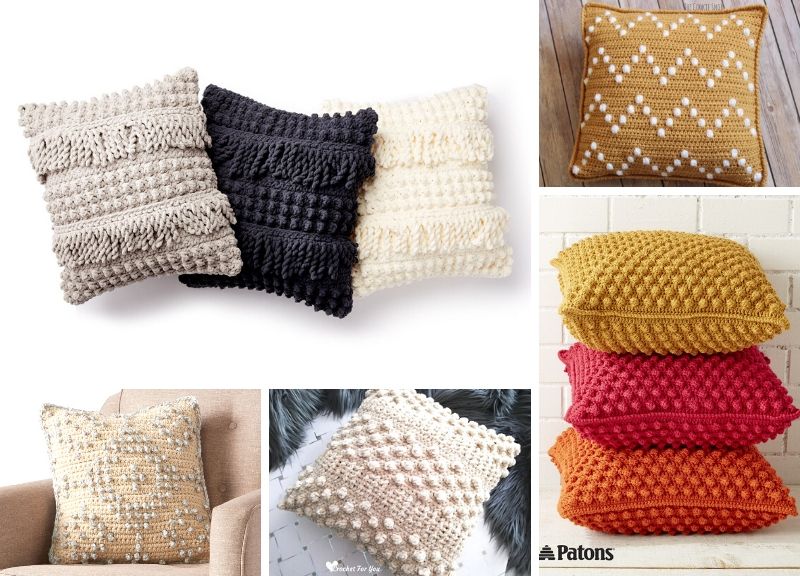 A crochet pillow can bring a fresh look to your living room or bedroom. When looking for designs that fit modern interiors, scroll through the Lovely Crochet Pillows with Bobbles post, and you'll find what you need. I adore all of them and suppose you'll appreciate them too.