Diamond Crochet Cowl is a lovely structural and a fun crochet plan! This could be a project, to begin with, if you don't know about the diamond stitch. Can you play with colors or generate something else by using this stitch-a bag or a blanket? Of course, you will have a chance to show your work on the internet, by posting the pictures, you can also send us to publish them.  Get motivated today and try it!
Check out this free pattern under the link below and follow us on Facebook Fanpage and Pinterest for more creative ideas!
Level: intermediate Author: Tamara Kelly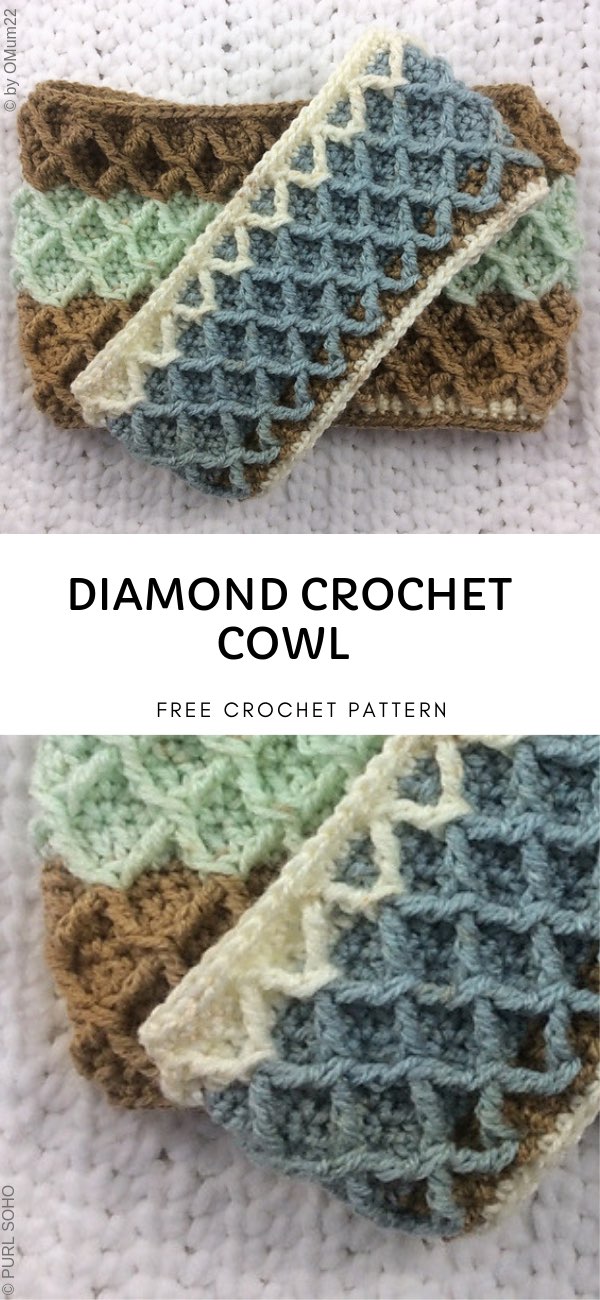 You will find the pattern here. more info here.

Advertisements