I've once heard someone say that dogs are not our whole life, but they make our lives whole. As a dog lover I certainly agree! And as a craft lover I can assure you that your crocheting repertoire is not going to be whole without these amigurumi dogs we've found. They're tiny, they're cute and they will bring so much joy into your life. Make one as a toy for your little angel or put a whole Adorable Amigurumi Dog family on your desk.
Check out our free patterns and follow us on our Facebook Fanpage and Pinterest for more creative ideas!
Cube Puppy Dog
Cube Puppy Dog is adorably round. He has wonderful floppy ears, tiny black eyes and the cutest little tongue. He's gonna make your heart melt away with sweetness and then become your best friend! I love it and I hope you too!

You will find this free pattern here.
Just like real life Corgis, these adorable amigurumi toys are going to warm your heart. After all, people call them big dogs on short legs for a reason! Corgi Amigurumi Dog is super cute and I think it will be perfect gift idea for your small family member.
You will find this free pattern link.
Amigurumi Corgi
Have you noticed how popular Corgis are right now? The world finally sees their greatness, and so should you! Add this sweet boy to your family of amigurumi toys and enjoy the cuteness!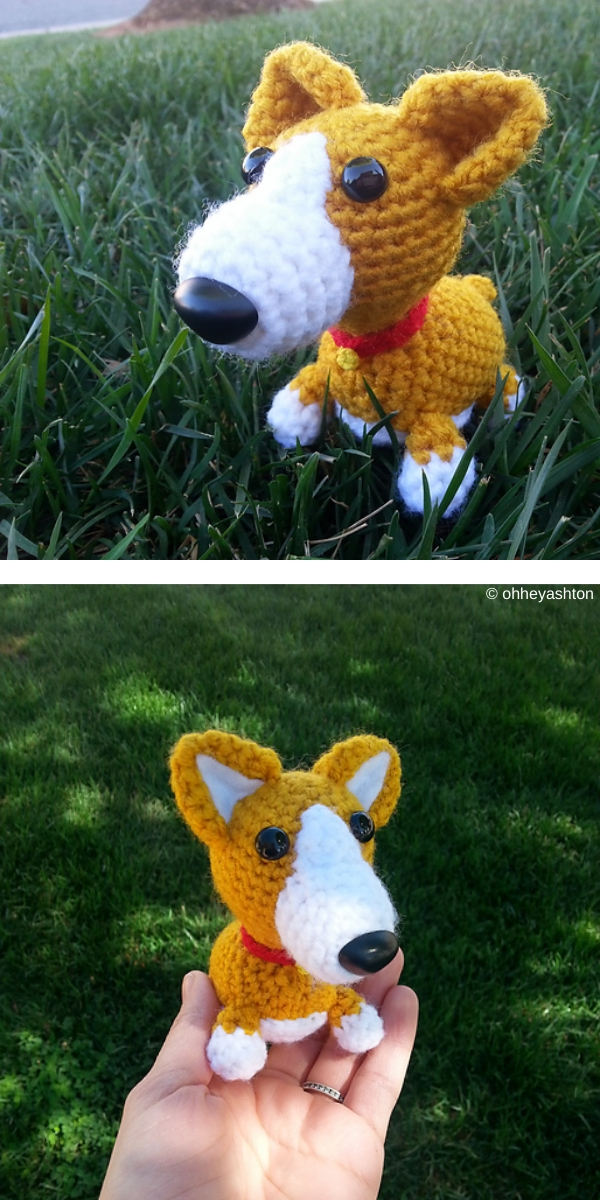 You will find this free pattern here ,more about this project here.
Hot Dog
This pattern is so funny and special because this dog is.. Hot Dog! Cute smiling red dog in a hot dog bun, and ketchup and mustard topped with. I'm sure this Hot Dog pattern will delight any fan of good humor!
You will find this free pattern here
Schnauzer Dog with DIY fur
This pattern is for a life-like little Schnauzer dog, it's really amazing! What's more, in the instruction you'll find out how to make his lovely fur. Schnauzer Dog with DIY fur looks lovely and realistic, so start today! I'm sure you will be proud of the end results!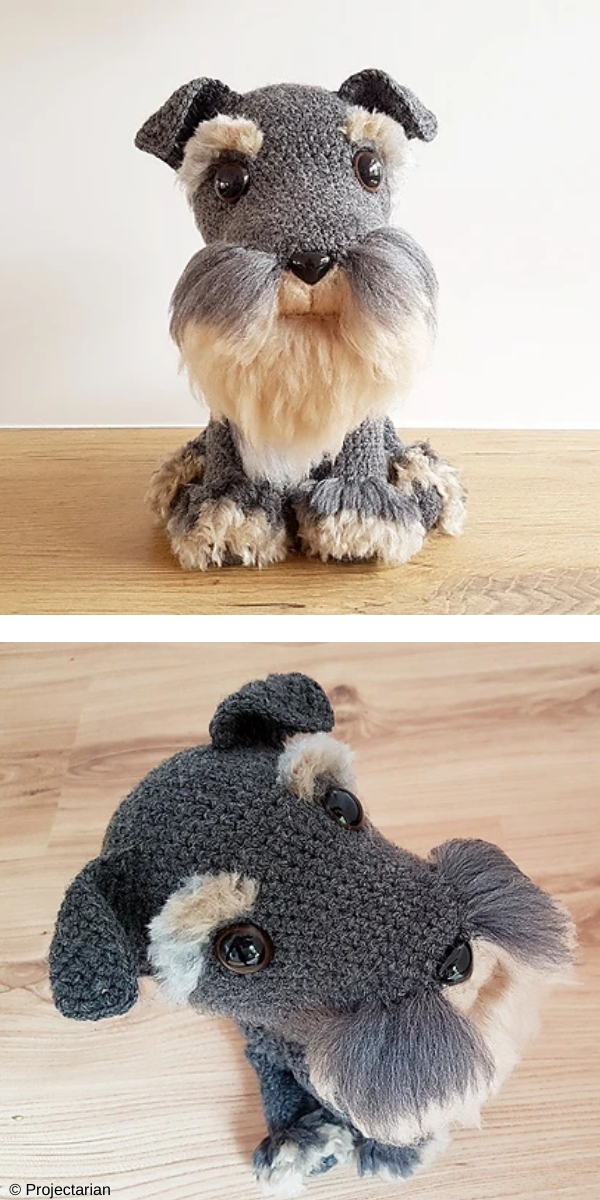 You will find this free pattern here