I think we can all agree that crocheting is kind of a magical skill. After all, it takes real superpowers to turn a roll of yarn into a masterpiece, right? That's why it's safe to say that in our craft-loving community we specialize in projects that are quite out of this world. Today, for example, we are summoning Powerful Crochet Dragons! We know your kids already consider you a hero, but if you make these fantastic friends for them, you're bound to get some extra points! Get to work on the exciting projects under the links below and don't forget to follow us on our Facebook Page and Pinterest in order to discover more creative ideas!
Vincent the Dragon Free Crochet Pattern
Level: intermediate Author: Hooked by Kati
Vincent is a very mighty, decent size dragon with special cheering up powers. Anyone who puts him on their arm is ready to conquer the world. Don't hesitate to bring this mystical creature to life and gift it to your own little dragons at home! You will find Vincent here.

Baby's First Dragon Free Crochet Pattern
Level: upper beginner Author: Melanie Nordberg
Vincent certainly is a powerful individual, but he still feels a bit lonely and lost without the company of his fellow dragons. This one is super friendly and amazingly colorful, so he should be the perfect choice. Your children will definitely welcome one more magical friend into your home with true joy! You will find the pattern here.
BB Dragon
Designed by Vanja Grundmann
This adorable little dragon in the pictures below was made by Chipolata and he will be so happy to be your kiddo best friend! What's more, he's totally safe to play with, but just to be sure, remember to not use any plastic elements, if it's meant to be a toy for the younger ones.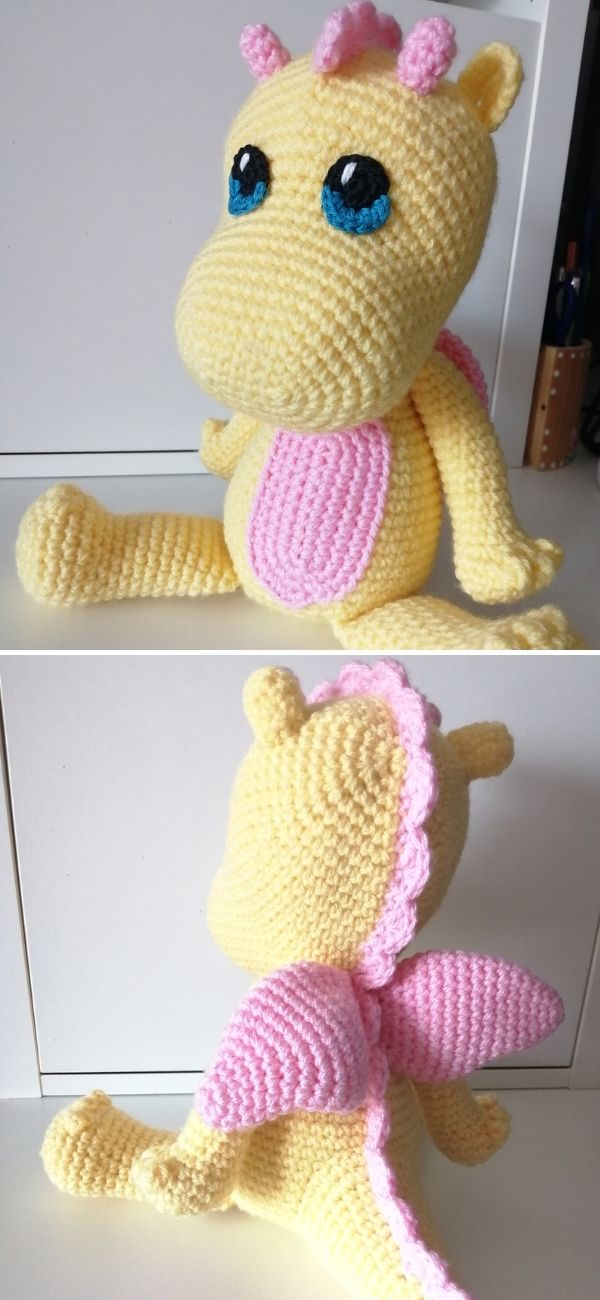 PHOTOS by Chipolata / Ravelry.com
Find original free pattern on Ravelry. This particular version is on Ravelry.
Wonder the Birthday Dragon
Designed by Hooked by Kati
Is there a better birthday gift than a magical dragon? Especially for all fantasy fans and kiddos! This super cute dragon in the pictures below is the friendliest one you know! Every birthday person will love to receive such a thoughtful and fun buddy to play with!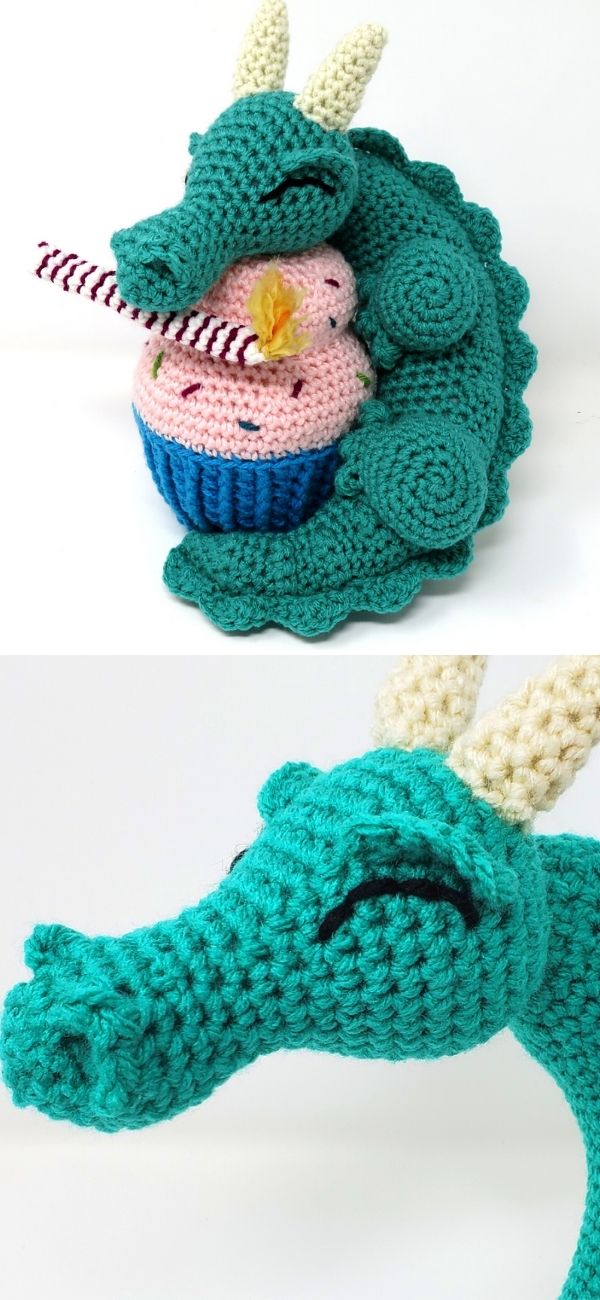 PHOTOS by Hooked by Kati / Ravelry.com
Find original free pattern on hookedbykati.com, or read more about it on Ravelry.
Hatching baby dragon
These little dragons in the pictures below are absolutely adorable, aren't they? What's more, you can make them with literally yarn scraps and they will turn out fantastic! If you want to gift them to your kiddos or to a fantasy fan – go for it, they'll be thrilled!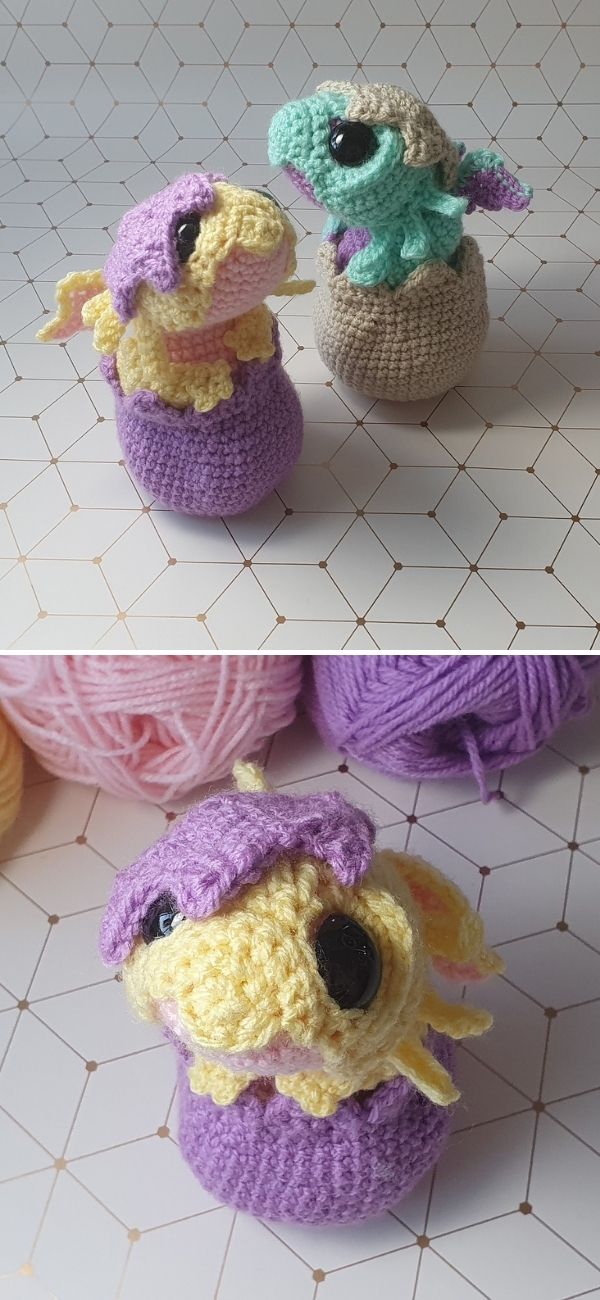 PHOTOS by Kylie Slee / Ravelry.com
Find original free pattern on YouTube, or read more about it on Ravelry.