Let's talk about the ultimate classic today. The Kaleidoscope Pattern has gained enormous popularity in our community and it's definitely not going anywhere any time soon. This timeless design keeps inspiring us and getting reinterpreted over and over again. What's so special about it, then? It's simple, minimalistic, solid and so universal! It looks great in any color scheme and fits so many designs. Check it and you'll see! And if you're looking for more everlasting styles, follow us on Facebook and Pinterest.
Kaleidoscope Crochet Granny Blanket
Level: beginner Author: Chris Apao
Check out the classic Kaleidoscope Blanket in contrast, vibrant, girly colors. Just look at how those shades of blue and pink work together. And the neon yellow is really to die for! You will find the pattern here. Go color-crazy!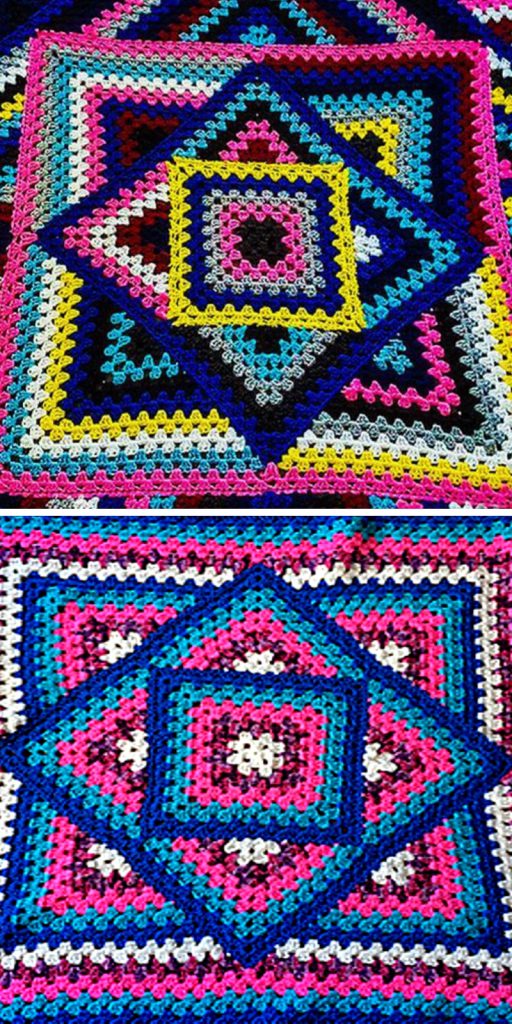 Kaleidoscope Crochet Bed Covers
The Kaleidoscope Pattern is the right choice for every crochet lover out there who wants to give her bedroom a  fab makeover! A fancy bed cover or cushions with crochet ornaments? Yes, please! Check out the video tutorial here: part 1 and part 2.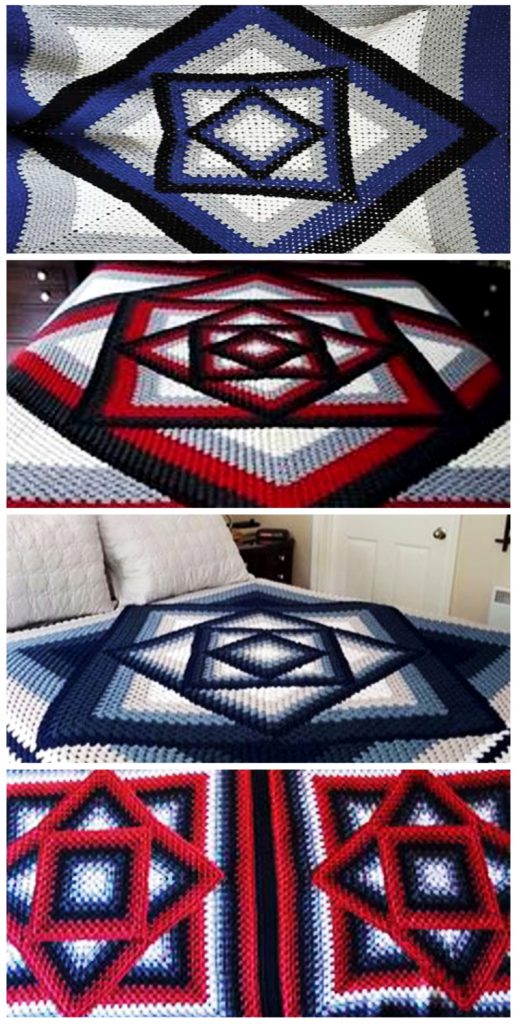 Kaleidoscope Crochet for Carpets and Rugs
Kaleidoscope bed covers and cushions are not the only ideas we have for you! What about elegant crochet carpets and rugs? Try them in warm colors, too! It's the perfect way to cozy up your home even more.