If you love elegant outfits and sweaters aren't in your style, I'm sure you will fall in love with ponchos! They're elegant but also cozy. Elegant Knitted Ponchos give warmth and they're perfect for winter and autumn, as a classic and casual outfit or for special occasions like date or concert for example. Just take a look at these beautiful ponchos and choose your favourite pattern!
Check out our free patterns and follow us on our Facebook Fanpage and Pinterest for more creative ideas!
Caravan Poncho
I don't know about you, but I associate this poncho with Peru and Machu Picchu. If you love adventures and travelling, this Caravan Poncho will be perfect. Adorable tassels at the bottom give it a boho-style, don't you think?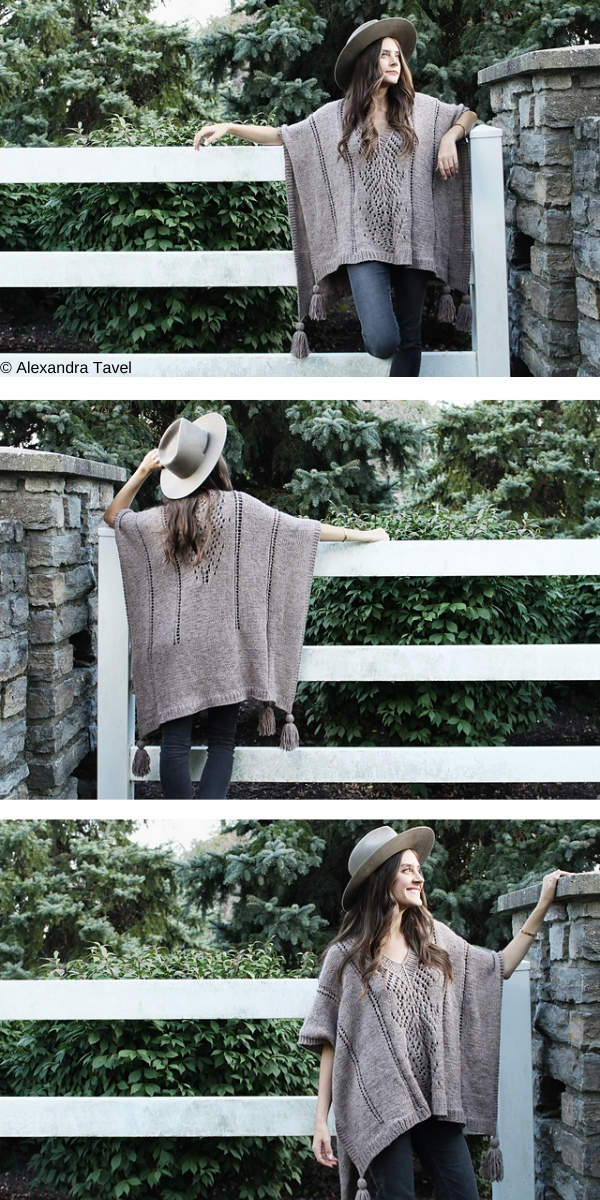 You will find this free pattern here
Olive
This elegant and stylish Olive poncho will be perfect for evenings in the opera or restaurant for example. Olive is an easy knitted poncho knit lengthwise with alternating columns of stockinette, I hope you will like it because looks totally amazing!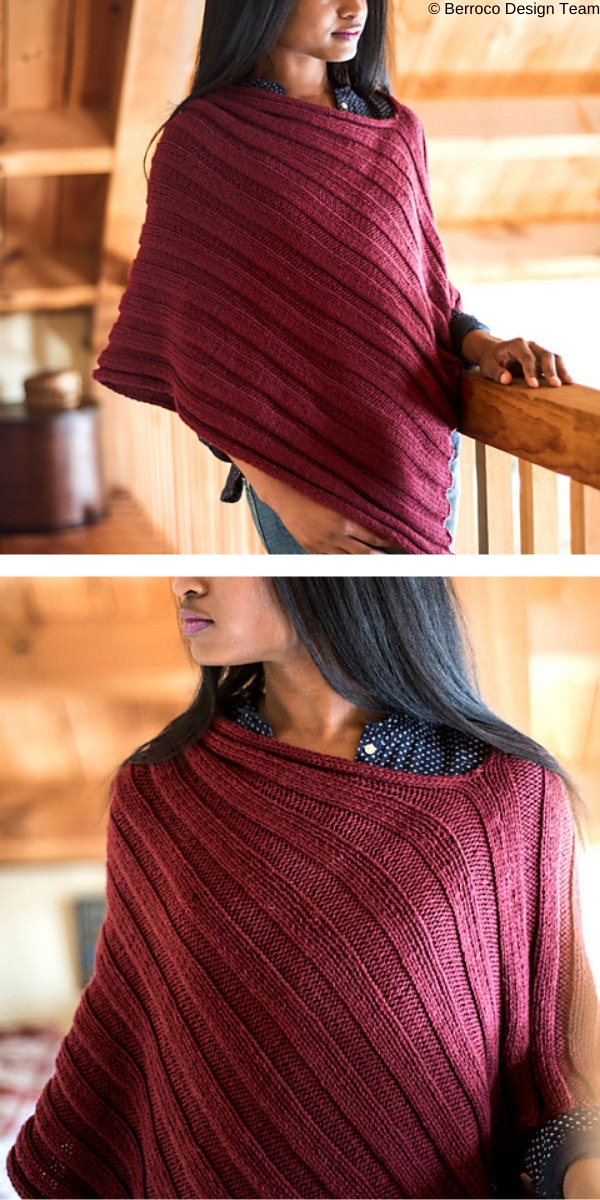 You will find this free pattern here
Dusk Poncho
The Dusk Poncho is the perfect 'throw it on' accessory to finish your outfits for chilly days. You can just wear basic shirt, jeans and with this Dusk Poncho your outfit will look amazing anyway! The combination of cable pattern with small lace openings looks great!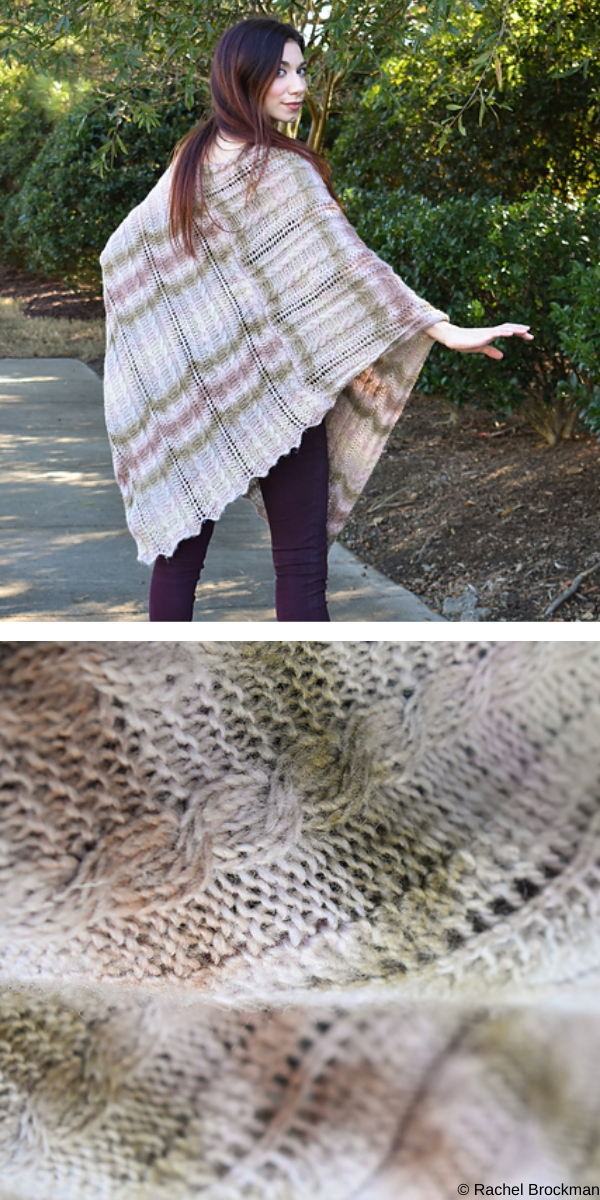 You will find this free pattern here
Wednesday Wrap
Wednesday Wrap is perfect for cold days and looks cozy. The piece is worked with garter stitch and lace pattern. Choose your favourite color and make this beautiful poncho, it will be great base to your outfit, when you you won't have much time.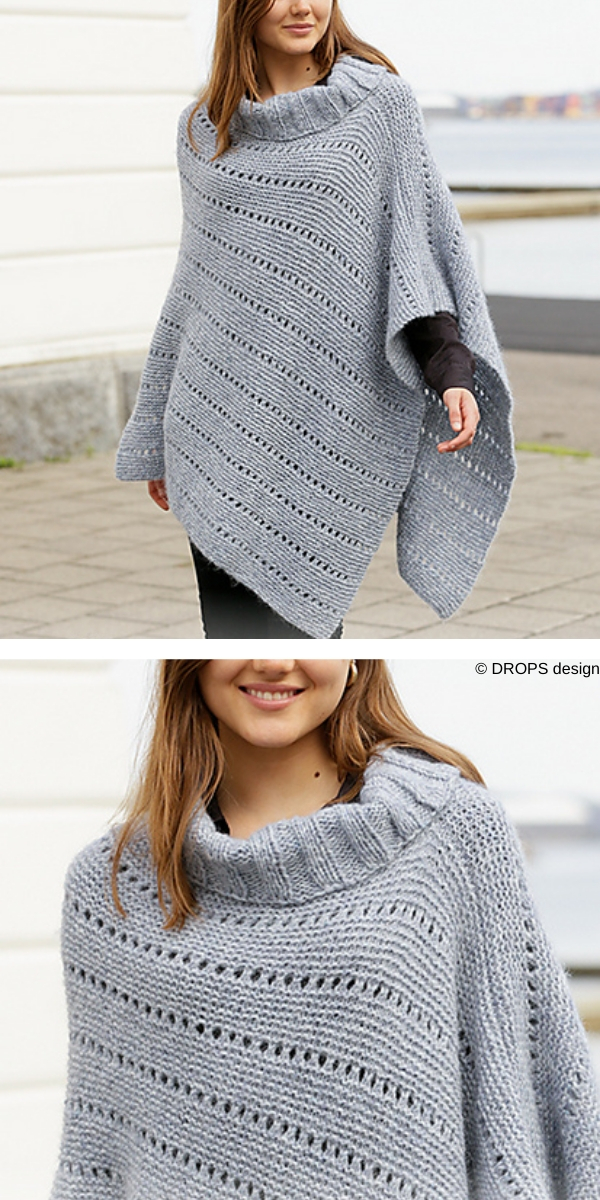 You will find this free pattern here
Lindisfarne Poncho
The Aran cables on this poncho swirl and intertwine to create a beautiful flowing design. This Lindisfarne Poncho is short, constructed from two rectangular panels and looks really fashionable. I hope you will like it, because it looks stunning!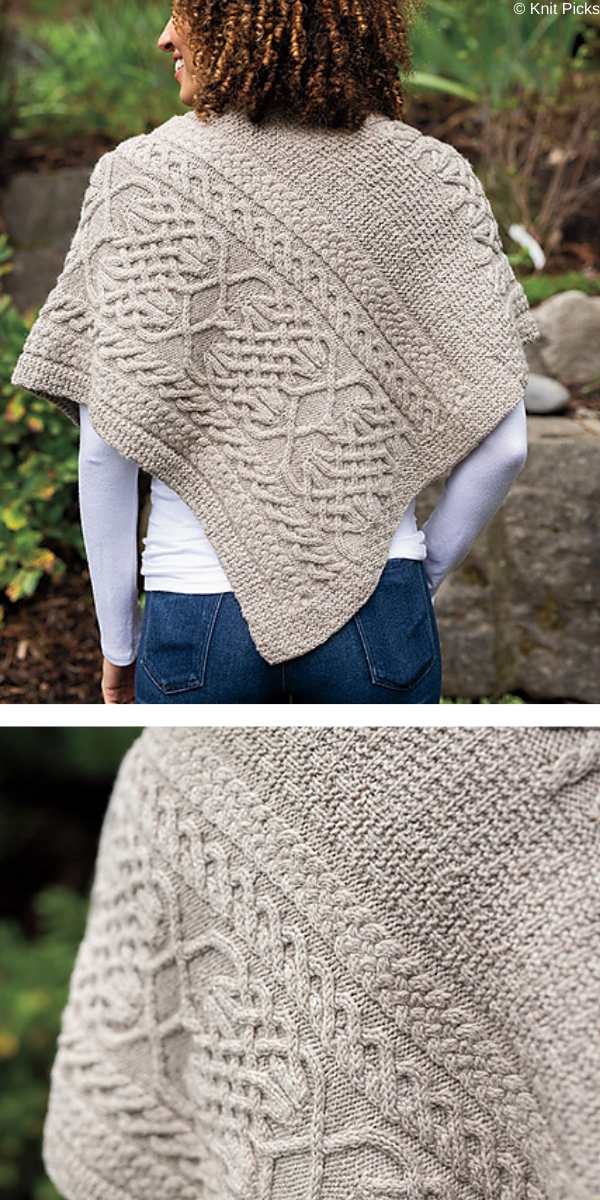 You will find this pattern here