How to Crochet this amazing Celtic Stitch
How to Crochet this amazing Celtic Stitch. This article will help you understand very well how to make the awesome Celtic stitch and absolutely very easy, step by step crochet tutorial in Spanish and English languages.
The Celtic Cable stitch is one of the most beautiful and spectacular stitches. Many of crochet stitches were created for precise projects, to make the blankets, bedspreads, cardigans, beanies, etc. This is the perfect one to make a great any project you want, as mentioned above, maybe also the scarves, shawls, cowls, whatever you need, even jackets and blouses.
It has also been referred to as the diagonal weave and interweaves stitch.
There are so many possibilities to make this amazing and lovely stitch, let your imagination run wild and go ahead!
There are no limits for this lovely stitch, it's all about your imagination, creativity, and dedication.
Get inspired and try it today! Check out this free pattern under the link below and follow us on Facebook Fanpage and Pinterest for more creative ideas!
Level: beginner Author: tejiendoperu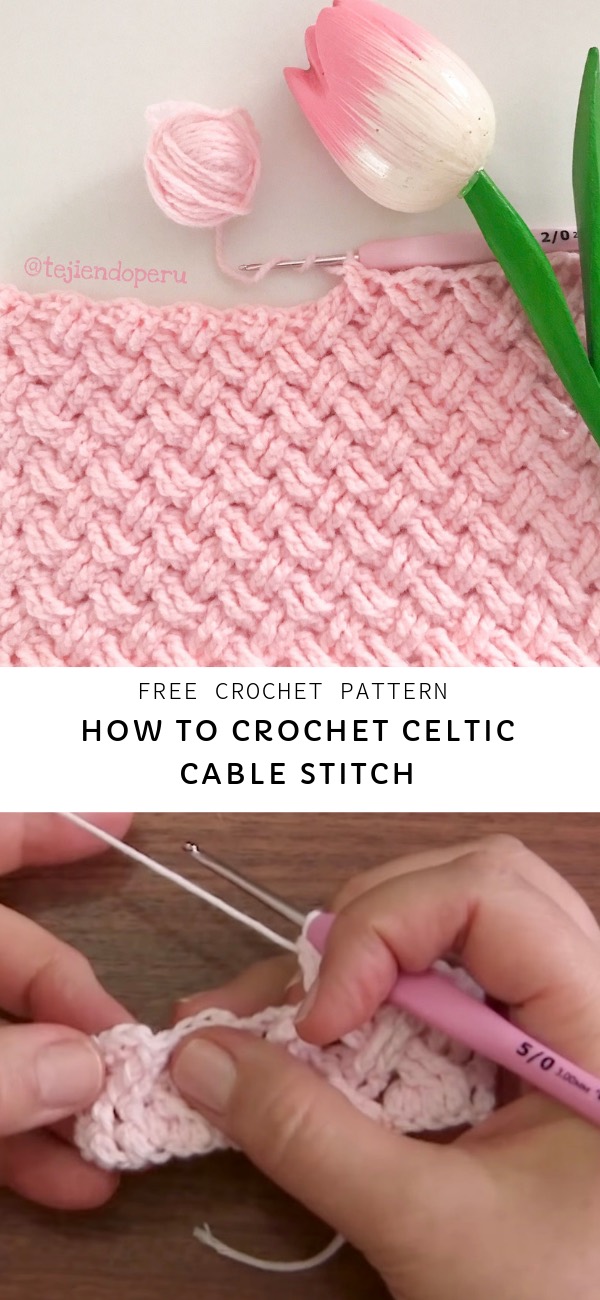 You will find the pattern here. 

English Version
Spanish Version