Unique geometric shapes like hexagons unquestionably add a modern vibe to our crochet projects. Hexagon-based designs are minimalistic, fun to make and give you plenty of room for creativity! You can adjust colors and sizes and go crazy with embellishments of your choice. Possibilities are infinite! We suggest you start with the cool patterns for blankets and afghan we are presenting in this post. They're the best of the best – cute, full of bright shades, fluffy and warm ! And if you're looking for more inspiration, follow our Facebook Page and Pinterest!
Crochet Cable Hexagon Free Pattern
Level: intermediate Author: My Picot
The adorable combination of light blue and warm creamy shades creates a color scheme perfect both for a sweet nursery and a minimalist bedroom. A blanket made with the Crochet Cable Hexagon Pattern will brighten up your room, but also give it a special charm.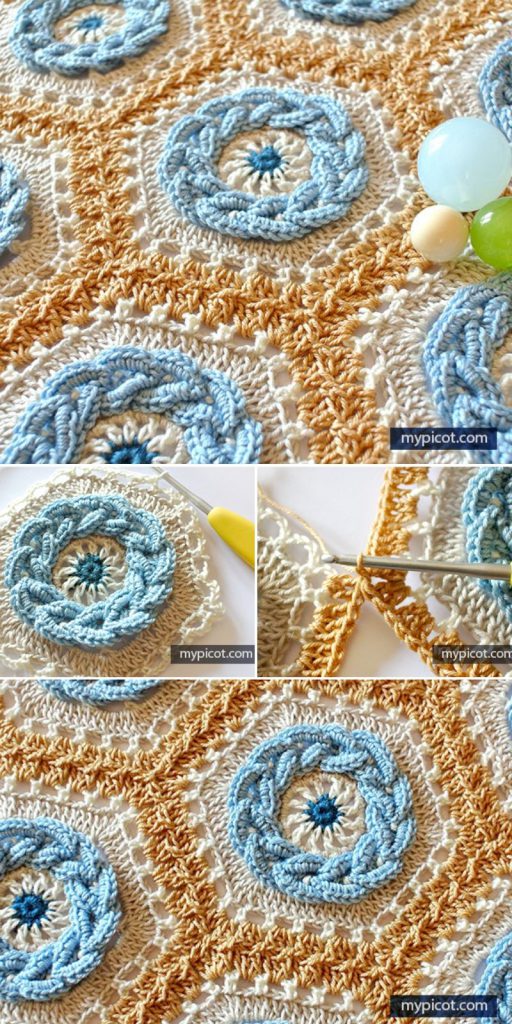 Advertisements

You can find the tutorial here.
Rainbow of Hexagons Blanket
Level: upper beginner Author: Leonela Cevallos
Time for a real burst of colors! Vibrant shades of blue, red and orange will undoubtedly cheer you up right away, regardless of how grey the day is.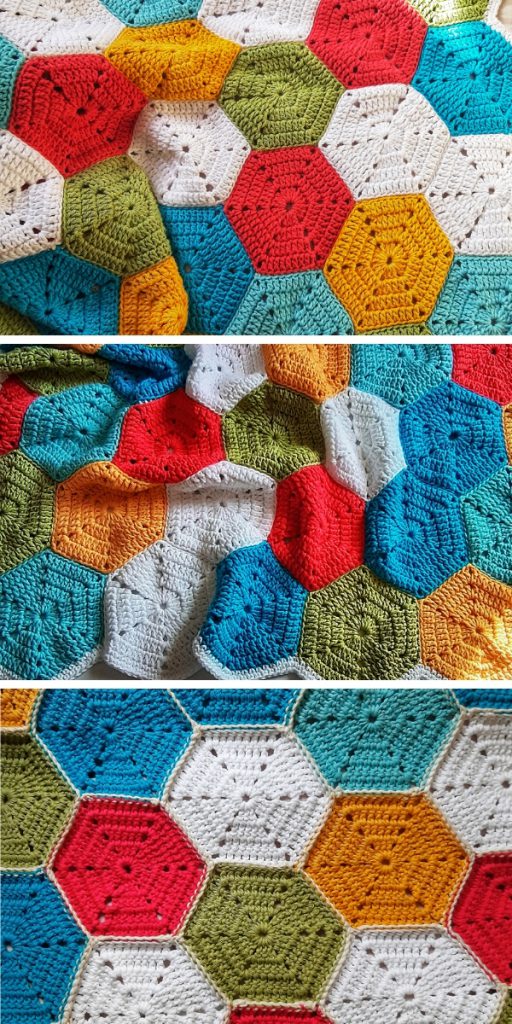 The pattern was here, but it's no longer available.
Butterfly Hexagon Baby Blanket Free Crochet Pattern
Level: upper beginner Author: Lindsey Dale
We love this blanket for its charming color scheme made of basic grey and beige coupled with pastel shades of pink and blue. And how cool is that geometric butterfly motif?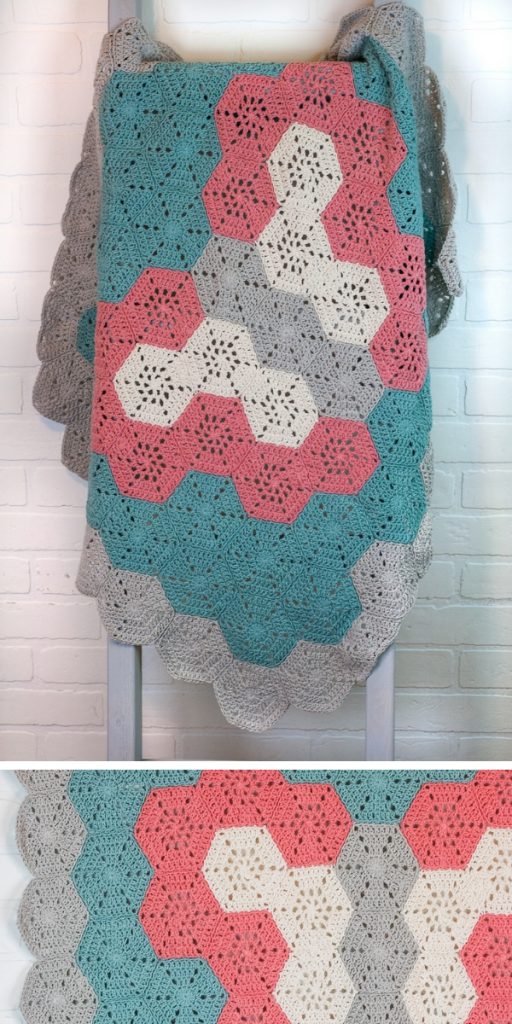 You will find the video tutorial here and more information here.
Hexie Bee Throw Free Crochet Pattern
Level: intermediate Author: The Almond Snug
What's up, honey bees? Are you also amazed at how impossibly cute this blanket is? It looks like a giant honeycomb and it has the most amazing colors. The combination of dark yellow and grey is to die for!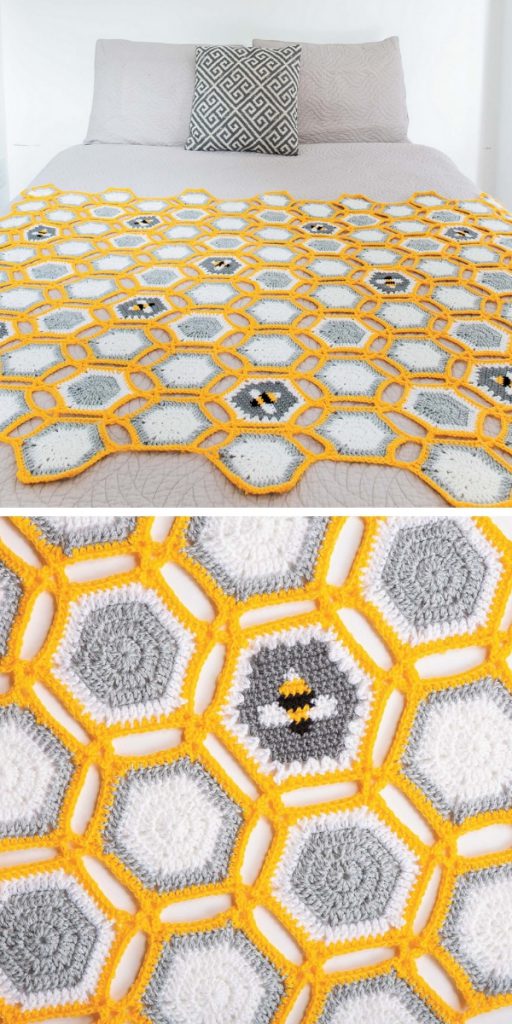 Follow the instructions you find here and here.
Keep on Blooming CAL Free Crochet Pattern
Level: upper intermediate Author: Anne Vierimaa
We've already mentioned that you can embellish a hexagon-based blanket in many different ways, didn't we? And what's the first embellishment that comes to mind? Crochet flowers, obviously!
You can find the pattern under this link.