If you like symmetry and repeatability of patterns, these hexagons are just for you! You will learn once and you can make them over and over again to create beautiful decorations for your home or clothes.

Check out our free patterns and follow us on our Facebook Fanpage and Pinterest for more creative ideas!
Merry-Go-Round Hexagon
Merry-Go-Round Hexagon is a lovely floral design, that will allow you to create beautiful blanket, table runner, or just anything you want. This hexagon looks intricate but is not that hard to make. It looks great in soft pastels, but don't hesitate to bring a pop of colour on petals or center.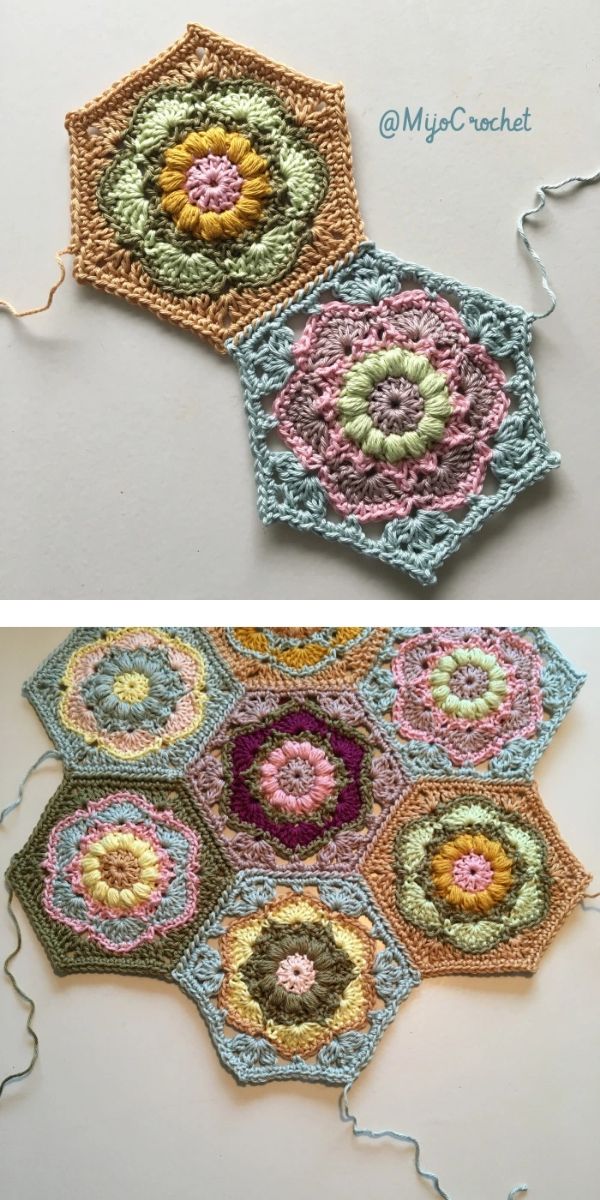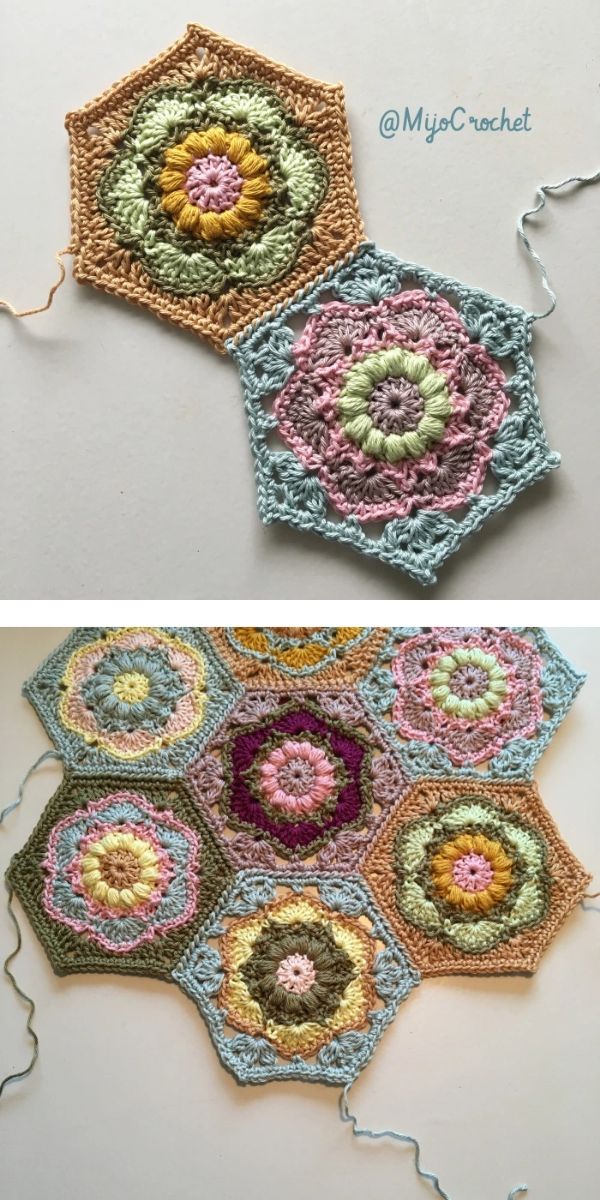 You will find this free pattern here.

Advertisements

Flower Hexagon
This hexagon with a beautiful flower in the center is really beautiful! Imagine a blanket made of such lovely hexagons, wouldn't that look lovely? Of course, a blanket is not the only way. You can do whatever you want!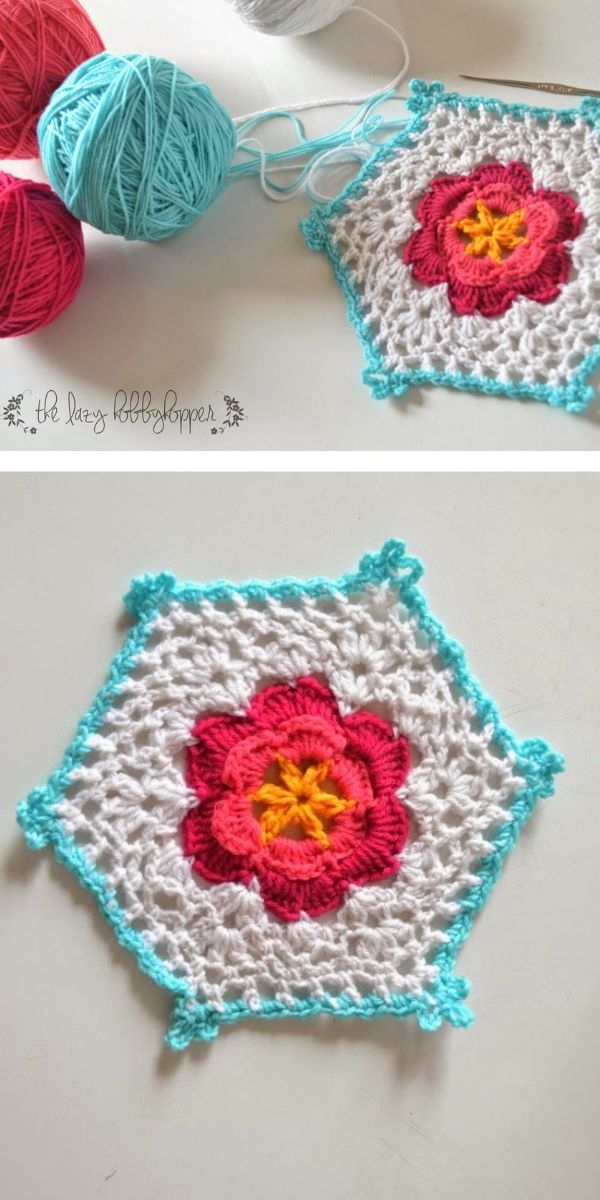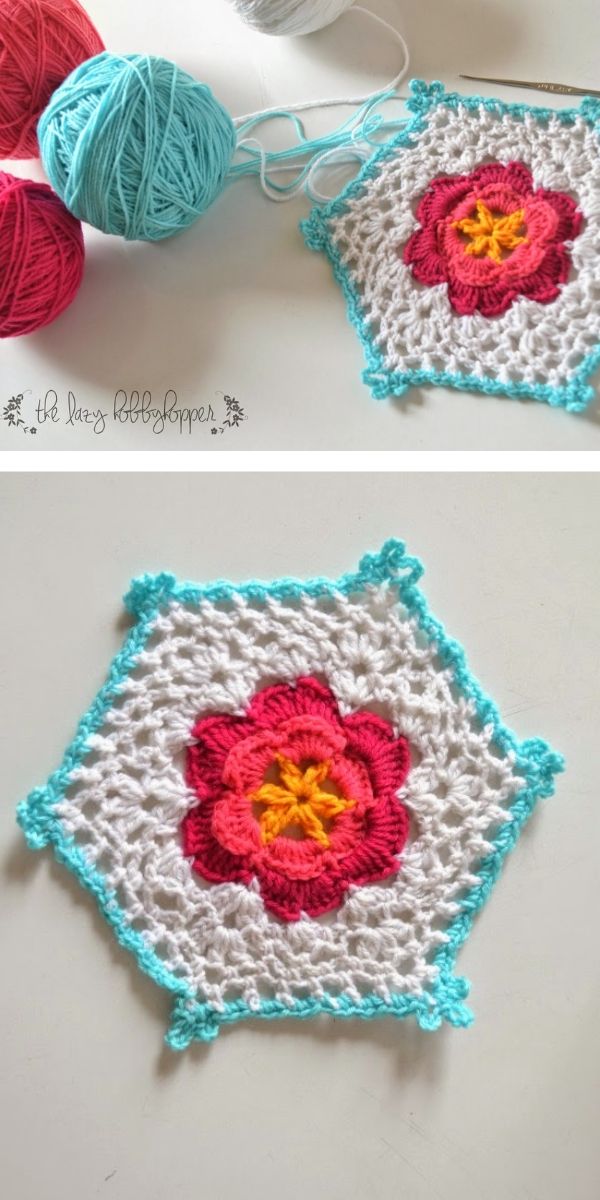 You will find this free pattern here.